3-ingredient Christmas recipes for last-minute entertaining – Oreo Truffle Balls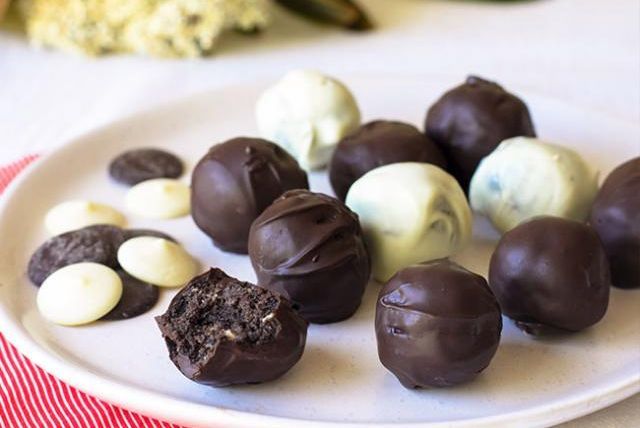 3-INGREDIENT CHRISTMAS RECIPES FOR LAST-MINUTE ENTERTAINING – OREO TRUFFLE BALLS
With only three ingredients, you'll be amazed at just how moreish and irresistible these are.
Ingredients
2 x 150 g Oreo biscuits
250 g cream cheese
100 g white chocolate melted optional
Method
Crush Oreo biscuits to form crumbs.
Add and mix in softened cream cheese.
Roll into balls and dip into the chocolate.
Set in fridge for 1 hour.
NOTES
Use white or milk chocolate.
For more Quick treats click – HERE