3-Ingredient Mini Christmas Cakes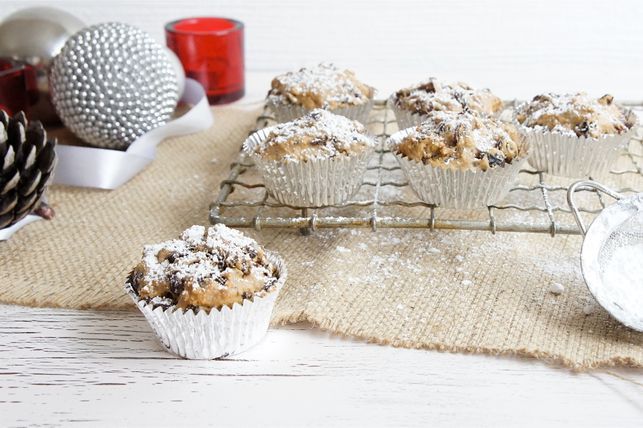 3-INGREDIENT MINI CHRISTMAS CAKES
These 3-ingredient fruit cakes are based on a 4-ingredient Christmas cake and have been a hit every year I make them! They can be turned into gluten-free cakes too if gluten-free flour is used.
3-INGREDIENT MINI CHRISTMAS CAKES
Ingredients
1 kg mixed dried fruit
3 cups cranberry juice
3 cups self-raising flour
Method
Combine mixed dried fruit and cranberry juice in a bowl. Stir well and allow to soak for 24 hours. Stir every 6-8 hours.
Preheat oven to 125C.
Stir flour into fruit mix and combine well. Add up to another cup of juice here if the fruit has absorbed all the liquid
Spoon mixture into patty pans and bake for 25-35 minutes or until a skewer inserted in the middle of the cake comes out clean.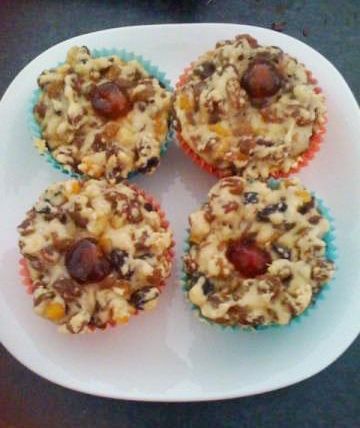 NOTES
Cranberry juice can be substituted with any juice, black coffee, tea (chai is particularly nice) or, for adult cupcakes, alcohol.
Glace cherries and almonds can be added to the mixture, but this is personal preference.
To bake this as a standalone cake, place in a 22cm lined pan and bake for 2.5 hours.
MORE TASTY TREATS HERE