3 months of Antidepressants – here is an update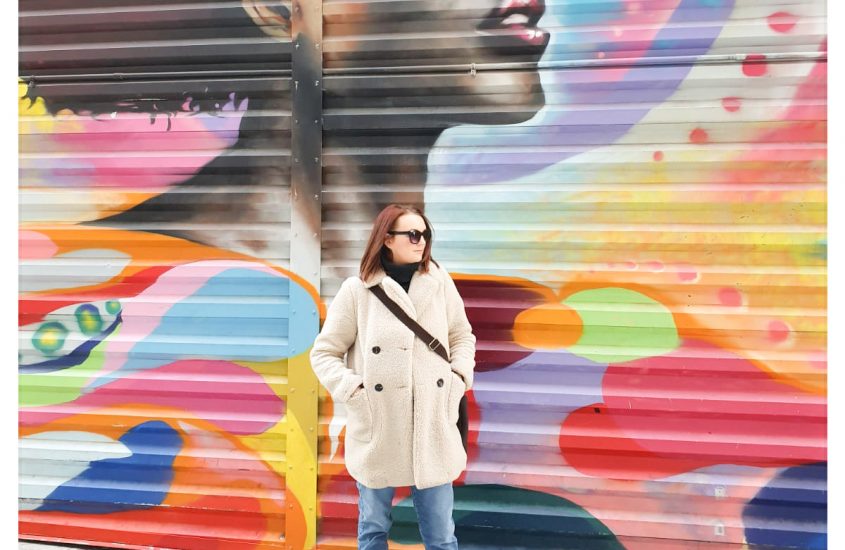 This week marks 3 months since I started back on my antidepressant medication and by the time this is posted, I will have been to the doctors and collected my prescription for the next 3 months.

So, how am I feeling?

Honestly?

It's never easy at the start, your mind and body are readjusting to the new medication and the sometimes uneasy feeling that you "need" these drugs can all be a bit much but I usually find at around 6 weeks, it all evens out and even though you aren't "cured", it makes day to day living a lot more joyful for you…and those around you.
There is always a worry that the meds will affect you in a negative way, that you will be the 1% that gets the worst of the side effects that you will have to change medication and start the whole process again with a new drug. I found I had the normal reactions that I had before but this time, unlike before I had noticed my hands and legs shaking spontaneously but that ended as fast as it started.

3 months in, life is a lot easier to manage. I am not anxiety-free, I have experienced the odd overwhelming panic attacks I used to have but they are shorter and less intense, my husband can talk me down from the panic stool a lot faster than before. I've been having significantly fewer anxious thoughts throughout the day, and my fear of dread has lessened significantly.

I'm still having obsessive, intrusive thoughts, but they're less frequent, and I can stop them before they turn into a week long black hole. My life feels easier, lighter even.I still struggle to get going in the morning but I am now putting that down to "not being a morning" person and a slightly frazzled mum of two having less sleep than she actually needs. (Is 12 hours too much? HA!)

I am still an anxious mess. I still have the intrusive thoughts that something awful is going to happen to a friend or family member, the idea of illness still sets me off in a powerful panic and after a recent Netflix crime doc binge, I am pretty sure I am going to be murdered randomly by a stranger but I do find it easier now to redirect these thoughts or switch them off completely. I have even stopped some of my compulsive behaviours, some of them I started when I was a teen, and this has been massive for me. I no longer have to empty a glass 3 times before I can drink it!

I have had panics, we recently visited Criffe Hydro and the night before we left, I texted my husband saying I could no longer go. The idea of visiting somewhere I had never been before was becoming all too much, leaving my little home and I also didn't think I could handle the drive there. Creiff is only an hour drive from Edinburgh but since 2017 I have struggled to go anywhere in the car with the children for journeys longer than 20 minutes, this has been a massive cause of stress for me as it means I haven't been able to travel to see friends and family or when I have had too it's made for a very uneasy drive. I have missed out on so much because of this fear and it was starting to look like I was not going to be able to go on our trip.
We did go and the drive was fine, great even but even though I had the same fears and anxiety I handled it much better than I have in the past, was it the drug? Maybe?

See the thing is, I don't feel like a different person but I am happier and feel more comfortable within myself. I can make jokes again, if you have been watching my stories over on Instagram, you will see that I have my sense of humour back, my silliness that was missing for a while due to the constant fear of dread was controlling my life. My confidence is growing as I am not weighed down with all my anxieties and I can feel myself starting to let go of the little things that used to get to me. They may still bother me but not in the same way and defiantly not as intensely as before.

Medication does help me but I know it doesn't work for everyone.
Antidepressants are not a quick fix. You can't swallow the pill and automatically your life is perfect and all good again, it doesn't work like that. It's a long hard journey of recovery and at times that will seem like the toughest part of it all at times. They can be life-saving. They make my mind rest so I can live, live the life I want to without having irrational fears and worries making it almost impossible to function normally.

These little pills don't fix it all but they do help; we need to talk about how we are dealing with mental health. It seems to me that talking about your feelings has become the norm in recent years and rightly so but we are still struggling with the stigma that goes with the recovery.

We don't feel happy sharing that drugs saved our life or that we are having counselling, we need to hear of the stories that show that these practices are working for people and not the ones that portray negativity on the whole recovery process.
I can't say that everyone should take medication to help with their mental health issues, it doesn't work like that and I am defiantly not saying they should replace any kind of therapy, if fact I think the two together make great big steps on the road to long term recovery.
I am talking about this but because I want others to know that medication can help, its helped me. They aren't a quick fix and it may take a while before you find the right drug and dose, don't struggle. Medication might not even be the right option for you, I can only talk of my experience and I am not a doctor.

If you are struggling, go talk to your GP. They have all the medical advice you need and will send you on the right path.
I want others to know asking for help is nothing to be ashamed of.
*Update – Since writing this post I have been to the doctors and didn't have the best experience. This was due to not seeing my regular doctor and not understanding my notes and not really believing me.He lowered my dose which I did not want to do but I felt feeling sad and flustered.Thankfully due to you guys and all the support, I went back and everything was sorted.Sometimes you have to fight for what you know is best for you.

(Find my post about starting Antidepressants here – Starting back again)
For more information, advice and support about mental health, you can call Mind's confidential Information line, available on 0300 123 3393 (lines open 9am – 6pm, Monday – Friday).


Breathing Space is a free, confidential phone and web based service for people in Scotland experiencing low mood, depression or anxiety. – 0800 83 85 87 (SCOTLAND ONLY) https://breathingspace.scot/


You can make an amazing difference with Samaritans, helping to support anyone who needs someone to talk to. – 116 123 https://www.samaritans.org/


Mind, the mental health charity. We're here to make sure no one has to face a mental health problem alone. – https://www.mind.org.uk/


For anyone needing urgent medical advice please call NHS24 on 111