5 free things to do in edinburgh for families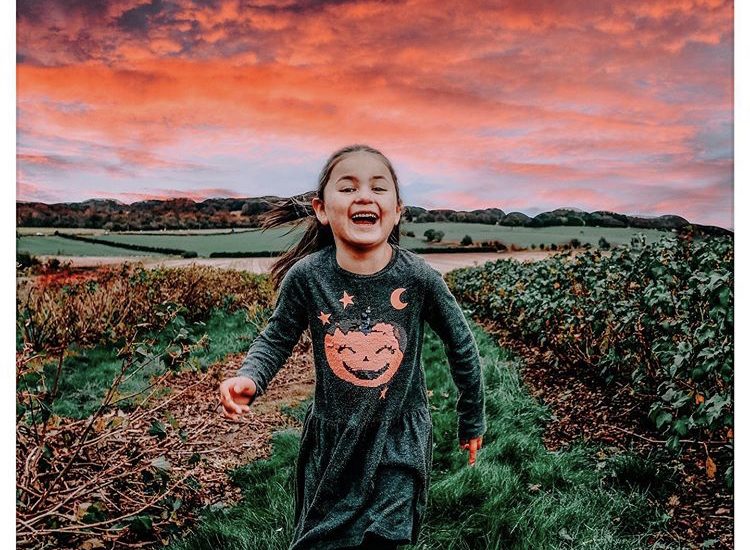 Keeping the children entertained can be an expensive job, so I have found many places in and around Edinburgh that are not only great for the whole family but are also FREE!

Check out my guide below for the best activities in Edinburgh and they are free.
Did i mention that they are free?!?!

1. The Nation Museum of Scotland

The museum situated on Chamber Street is a place we frequency visit, I used to spend many a day pushing the pram around the large exhibits. I would take a tour around ancient Egypt, old Scotland, the stuffed animals of present and days gone by, and spending hours exploring science.Plenty for the whole family to see and do with interactive activities where the kid (big and small) can get behind the wheel of a Formal 1 racing car, dress up, play unique instruments and many more, the list is endless.With wide open spaces for the children to run freely and explore this is a great place for little ones to burn off some energy. There is a cafe but I recommend bringing your own packed lunch and snack to save the cash, with areas available for families to stop and refuel because taking on the rest of the museum. Weekly story readings take place in the fun zone, all free and a great addition to the all ready wonderful experience.
https://www.nms.ac.uk/about-us/

2. Gorgie Farm
Well hidden just off Gorgie Road lays the cities very own urban farm…and its free!Set up with the aim of educating inner city children and adults about farming and animal husbandry, this little gem operates as a working farm, but also offers courses in agriculture, gardening and handicrafts for both adults and children. The farm is home to a wide range of animals including sheep, pigs, goats, chickens, ducks, ponies and cows. There is also a petting zoo where you can meet tortoises, snakes, rats, hamsters, guinea pigs and rabbits. When you get hungry you can enjoy some wonderful home cooked food (including delicious home baking) in the farm café.The farm has a very small car park that fills quickly but has good bus routes making it easy to get too. Donations are welcomed

https://www.gorgiecityfarm.org.uk/

3. Royal Botanic Garden
This is a fave in our home and it's just a short walk away from us so we go all the time.Any plant or flower, rare and common, can be seen and enjoyed at the Royal Botanic Gardens. It was originally developed as a learning conservatory for students, but it has grown to become an example to the world. The rock garden, arboretum, and. over 70 acres of shrubs, blooming plants, and trees are great fun to explore. There is also a serene Chinese Garden and a duck pond. Some of the plants date all the way back to the dinosaur age. You will also find exhibitions and interactive activities for children in the main building and there is a shop, a restaurant and a couple of cafes. On a sunny day you'll enjoy the peace and beauty you'll find here. There are also some spectacular views of the city.The gardens host many event through the year, so check out the website. Across the road is also Inverleith park that has a great playground and a massive pond full of ducks and swans.

4.Arthur's Seat
An extinct volcano right bang in the middle of the city; it is part of Holyrood Park which is just a short walk off the bottom of the Royal mile.It's a steep 251m high but with many routes to the top though some are easier than other but the views alone are worth it!If you have small children who can't manage much of an uphill walk, you could also cheat and drive to Dunsapie Loch the other side of Arthur's Seat, this means you only have to take on the final part of the hike to the peak.

5. Craigie Farm
Just a short way out of the city this farm only has a small variety of animals but the main feature here is the amazing cafe and shop, the children's play area, pick your own fruit (seasonal) and some stunning views over the forth.Sit and enjoy some fresh local products while watching the children play in an enclosed outdoor play area. Bliss!The breakfasts are not to be missed here, the sausages are delish and I often find myself unable to go home without some fabulous home baking.

6. The Kelpies and Helix park
Just a 25 minute drive outside of Edinburgh, The Helix Park and the Kelpies were borne from an idea to create a local greenspace that connects and engages with its local communities. Helix Park boasts a large lagoon for water sports, a great lawn for events and activities, a splash play area, an extensive network of family friendly cycling and walking paths, a Visitor Centre, the plaza café and the amazing Adventure Zone play park. You can also hire electric bikes to cycle round with ease, The Helix park is also home to the magnificent award winnng Kelpies, standing at an impressive 30 meters and weighing over 300 tones, the Kelpies are sculptures of horses heads, inspired by the area's rich equine history. Towering over the Forth & Clyde canal, they form a dramatic gateway to the canal entrance on the East Coast of Scotland.You can book a Kelpies Experience Tour a 30 minute guided walking tour, the pinnacle of which is that you get to experience a Kelpie from the inside and view the breathtaking engineering and design.
The Adventure Zone in Helix Park has welcomed a great addition, the new Accessible Play Zone features wheelchair friendly play equipment including a roundabout and see-saw, as well as some great sensory equipment.
http://www.thehelix.co.uk/things-to-do/the-kelpies/