8 Exceptional And Unputdownable YA Books To Read During Pride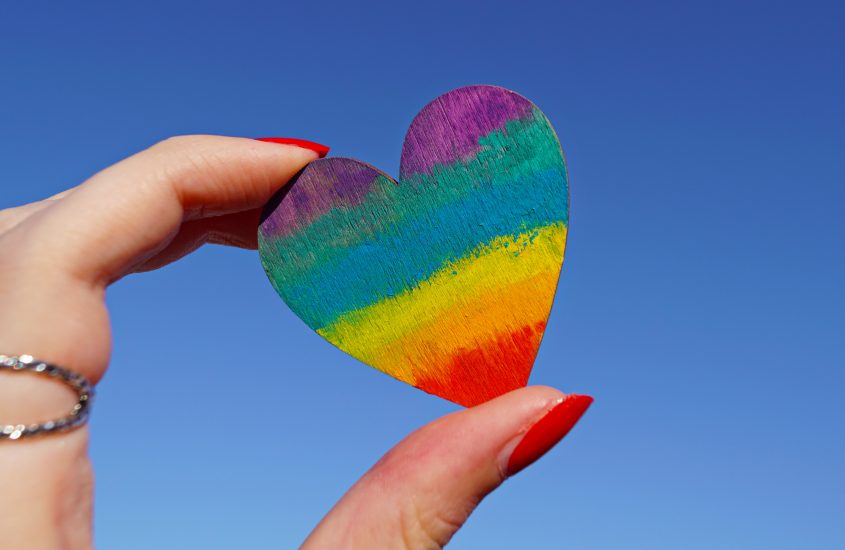 8 EXCEPTIONAL AND UNPUTDOWNABLE YA BOOKS TO READ DURING PRIDE
Release date: June 2, 2020
What it's about: In this adorable contemporary YA rom-com, Liz is running for prom queen, but not for the reasons you might think. Her town takes prom pretty seriously and offers a scholarship to the king and queen. So when the scholarship Liz was counting on to pay for college falls through, she decides to run. But things get complicated when Liz starts falling for Mack, a girl who is also running for prom queen. This lighthearted and fun read is sure to leave you in joyful spirits.
Available HERE
Release date: Nov. 6, 2018
What it's about: Set in the Asian-inspired fantasy world of Ikhara, eight girls are chosen to become the Demon King's concubines every year, which is considered to be an honor. This year, Lei is forcibly taken from her village to serve as the King's ninth. Oppressed and alone, Lei can think of nothing but escape. She wants to go back to her family, but she doesn't expect to find comfort in another girl, Wren, who she slowly begins to fall for. However, Wren reveals a deep secret and Lei must make a choice: fight or flight. With a lush setting and rich world, Ngan creates a story filled with female empowerment, f/f romance, and complex characters.
You can also purchase the sequel, Girls of Storm and Shadow.
Available HERE
Release date: May 5, 2020
What it's about: I love this graphic novel so much that it definitely warrants a re-read this month. Set in an English prep school, soft boy Charlie Spring forms a friendship with rugby-playing Nick Nelson. While Charlie is out, Nick is still struggling with his own sexual identity, but he knows Charlie's friendship means so much to him. Both boys attempt to navigate high school and love in this adorable, joyful, and squee-worthy graphic novel.
Available HERE
Release date: May 12, 2020
What it's about: Nishat comes out to her Muslim parents, but she doesn't expect them to encourage her to hide who she is. That becomes a little complicated when her crush on a girl named Flávia grows. When a school competition encourages students to create their own business, Flávia and Nishat choose the same idea: henna. Nishat is upset that Flávia is appropriating her culture, and the stress and competition goes fierce. You're going to fly through this one as your affection for Jaigirdar's characters grow.
Available HERE
Release date: Feb. 4, 2020
Why we're excited: Cal is a popular 17-year-old social media journalist who is thrown into an even bigger spotlight when his father is selected for a NASA mission to Mars. Cal and his family move to Houston, where he meets Leon. Leon is another son of an astronaut, and the two grow close quickly. But when Cal uncovers secrets about his father's program, he must decide how to move forward without hurting the people he cares about. Tender and heartfelt, this honest story is crafted with care and contains a romance that'll leave you feeling like the heart-eyed emoji.
Available HERE
Release date: May 19, 2020
What it's about: Bryson Keller lives by a dare at Fairvale Academy: date someone new each week. The first person to ask him out receives the opportunity. But when Kai Sheridan asks him out, everything changes. As days go by, Kai gets to know Bryson on a deeper level but knows this surely can't end well. Bryson is straight, isn't he? This fantastic love story will have you instantly falling for Keller's characters and their uplifting romance.
Available HERE
Release date: Oct. 9, 2018
What it's about: Coop has been in love with his best friend, Jupiter Sanchez, for as long as he can remember. Except Jupiter identifies as gay, and she might just be interested in the new girl, Rae Chin. But Rae has eyes for Coop…and maybe also Jupiter? Told in three different perspectives, we can't help but love and admire the way Stone honestly writes about sexual identity, labels, fitting in, and fluidity. It's a must-read for anyone who's felt like they can't quite pinpoint their identity.
Available HERE
Release date: May 5, 2020
What it's about: Felix is a Black trans boy who has never been in love, yet desperately wants to experience it. He worries his marginalization won't lead him to finding his happily ever after. When a student publicly posts his deadname, Felix seeks revenge — but he doesn't expect his catfishing plan to land him in a quasi–love triangle. Callender crafts a beautiful novel full of authentic characters who explore identity and the love they deserve.
Available HERE
8 EXCEPTIONAL AND UNPUTDOWNABLE YA BOOKS TO READ DURING PRIDE
8 EXCEPTIONAL AND UNPUTDOWNABLE YA BOOKS TO READ DURING PRIDE
More Books to read here