8 Necessary Gadgets for Every Kitchen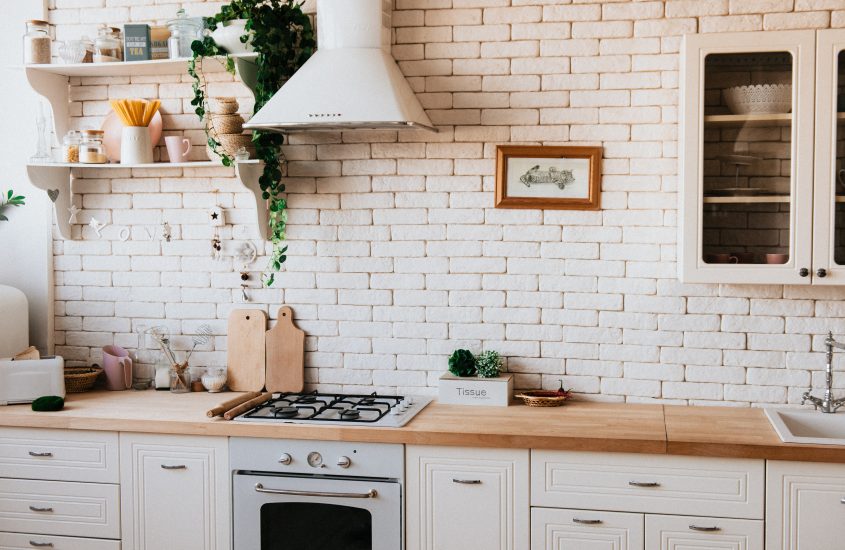 8 Necessary Gadgets for Every Kitchen
Whether you're a home-cooked meal queen or an amazing baker, the right kitchen gadgets can really help you to up your game. From slow-cookers for making delicious one-pot dishes to a juicer for healthy fruit blends, these handy gadgets will save you time, and make food preparation a whole lot easier. Want to know what is new in kitchen gadgets? Check out our kitchen tool recommendations!
8 Kitchen Gadgets to Make Your Life Easier
1. Food Processor
Although you can do a lot with a standard kitchen blender, a food processor can help you make a host of new things. If you choose a processor with changeable blades, you can also adapt it for whatever you're making. Use a fine chop to blend up ingredients for curry paste, or slightly larger blades to mash chickpeas and create your own homemade hummus. It also makes dicing veg for soup a whole lot faster. Delish!
2. Hamburger Press
Want to make homemade patties without getting your hands dirty? Scoop your hamburger mix into a hamburger press and create perfectly shaped burgers that taste great on the BBQ. Some hamburger presses even come with an inbuilt, detachable scoop so that you can lift your burgers out to transfer them to the grill. Perfect for summer cooking.
3. Spiralizer
If you run a thoroughly modern kitchen, you're no doubt up to date on all the latest health food trends. One of the most popular healthy options of recent years is zoodles or zucchini noodles. These are great if you want to get some more greens into your diet or if you're trying to cut out carbs or go gluten-free. A handy spiralizer will allow you to turn vegetables into noodles so you can create tasty, carb-free dishes.
4. Vacuum Sealer
Re-using leftovers is one of the best things about making beautiful, homecooked meals. A vacuum sealer is a great kitchen gadget for this and allows you to pack things up in a way that keeps them fresh. Vacuum sealers are also great kitchen gadgets if you want to experiment with some trendy cooking styles. For example, vacuum-sealed meat or fish can be boiled in a sous-vide – a delicious and popular restaurant cooking technique.
5. Slow Cooker
Maybe you're more of a keep-it-simple home cook? A slow cooker is an excellent option for this. With a slow cooker, you can throw rice, meat, veg, and whatever else you fancy into it before you head out to work in the morning. When you come back, you'll have a delicious stew, chili, or soup to enjoy! Perfect for something hearty and warming on a winter evening.
6. Mixing Bowls
A good set of stainless-steel mixing bowls are a great thing to invest in if you love to bake. Buying bowls in different sizes can make them easier to store and stainless steel is long-lasting and easy to clean. If you want to try making cakes, you should also look out for the best muffin pan for your creations or buy some steel cake tins.
7. Taco Holder
Want to make taco night more fun? Taco holders make eating tacos much easier and keep all your filling tightly packed inside. Perfect if you like to fill your taco up with tasty ingredients and fun toppings. They come in a host of colorful designs too and are sure to be a big hit at family dinners.
8. Airtight Containers
Wondering how to choose kitchen gadgets that will be long-term staples in your household? Airtight jars or containers for dry foods are an excellent purchase and something you can easily transport if you move house or change your kitchen around. Airtight containers keep foods fresh and reduce waste.
They are also easy to stack and arrange around your kitchen, making them a great buy if you're short on space. It also makes storing things like rice, pasta, and oats easy and means your cupboards won't be full of open packets. Ideal if you like to stay organized.
Conclusion
These kitchen gadgets are great for experienced cooks and newbies alike. Give them a whirl today and cook up some new creations. You'll be amazed at what you can come up with!
Do you have any of these kitchen gadgets at home? Which ones do you use most often? Share your recipes and tips in the comments!

Author's Bio: Rachel is a food blogger, keen cook, and content creator. She loves to bake and thinks fancy cupcakes are the most Instagrammable food there is! She has two cats and is a proud plant mom