Auther Lulu Wood talks to Mumforce about her new book, Milkshakes for the Almost Dead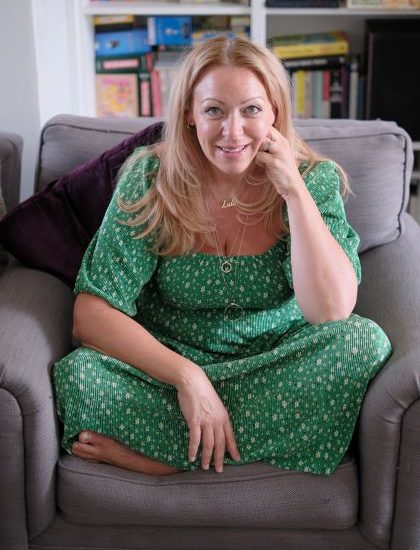 AUTHER LULU WOOD TALKS TO MUMFORCE ABOUT HER NEW BOOK, MILKSHAKES FOR THE ALMOST DEAD
Milkshakes for the Almost Dead is the first in the trilogy of the Girls and Monsters Trilogy and Lulu Wood's fifth book, available on Amazon now.
Lulu Wood is a British author known for her novels The Perfect Ten, Toasting Eros, Boyfriend in a Dress, and Material Girl. Her stories and essays have appeared in You Magazine, The Telegraph, Company, Glamour and Cosmopolitan, among others. She has appeared on Radio Four Woman's Hour on numerous occasions discussing topics as varied as extreme weight-loss, bad-book-sex, multiple failed attempts to conquer a range oven, and the wisdom of one-night stands. Lulu is a cultural commentator, Essex ex-pat, focused feminist, brilliant wife and mother, and devoted advocate of Christmas and pilates. Milkshakes for the Almost Dead is her fifth novel.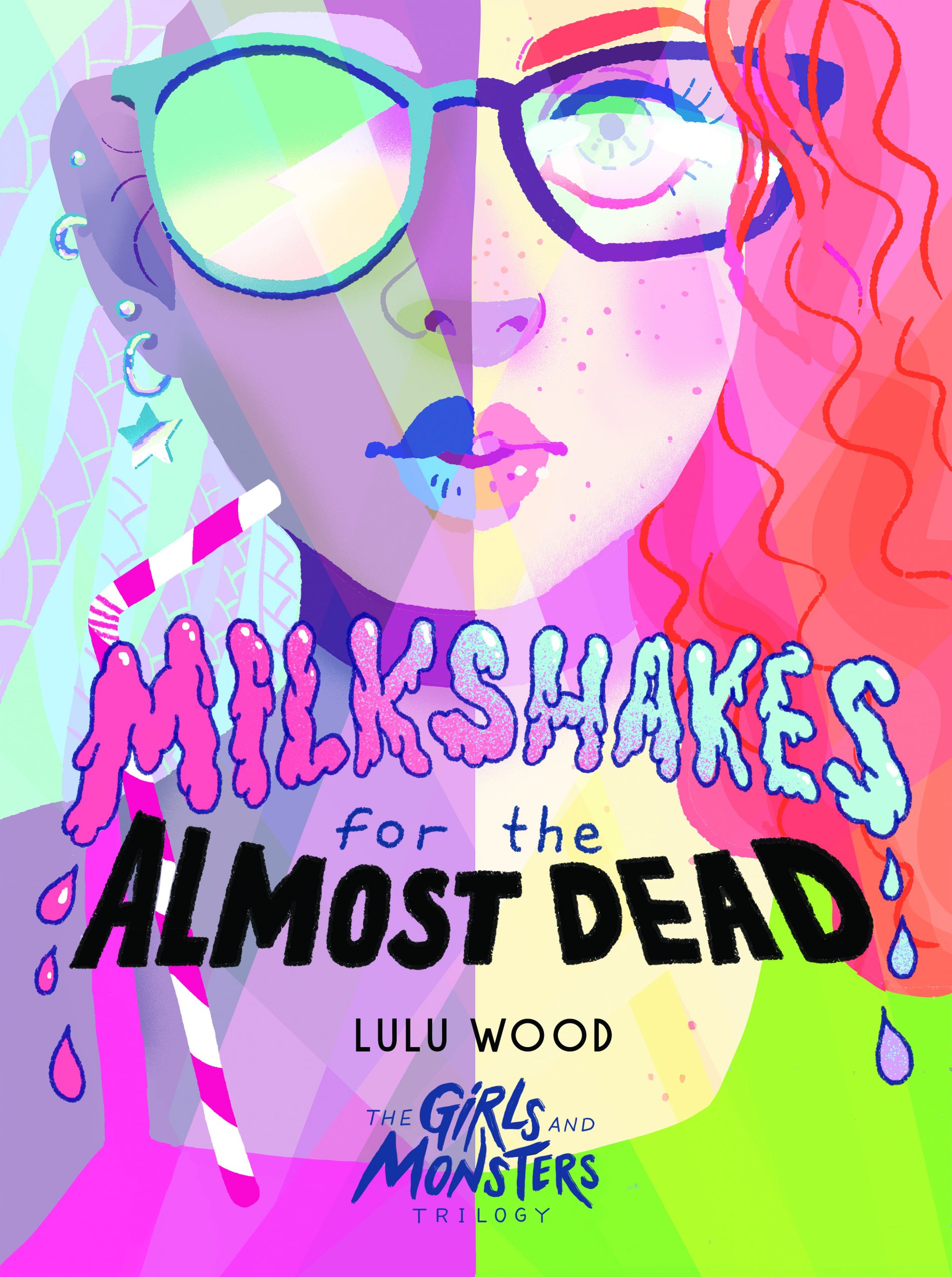 What inspired me to write the book?
I wanted to write a book about the importance of teenage girls finding their power and supporting each other. God knows we don't all start off with confidence, and being a teenage girl is a treacherous and confusing time, but if we can lift each other up, rather than drag each other down, we could be so much happier. I wanted to show girls that you don't have to make enemies to make friends. Also, when I look at girls lIke Tavi Gevinson, like Greta Thunberg, Malala Yousafzai, and Emma Gonzalez, I feel SO inspired. These girls are brave. It's powerful to see them changing the world. I want other girls to 'charge-up' on their power, and find their voices, and feel important, too.

Can you tell me about the book?
Gladly! Diana has just turned sixteen and is sent to live in the seaside town of Lattering with her aunt, where she meets Gloria, a local girl who hates her on first sight. Diana thinks this is going to be the worst summer of her life until she meets Jamie Beltrome, a student from THETIS, the mysterious boarding school for 'exceptional young men', which sits on the cliffs just outside of town. Jamie is literally the hottest boy she's ever seen in real life, and she thinks he likes her. But then the rumours start, that the school might be responsible for the disappearance of a local girl, and Diana and her new friends get drawn in to something far bigger and more sinister than they could ever have imagined.
What did you learn when writing the book?
I learnt so much about myself, by going back and interrogating my own behaviours and likes and dislikes and insecurities at that age. I also learnt loads about teenage girls today, and the increased pressure they are under from social media and the influence it plays, how the voices we used to be able to shut out at the end of the day are omnipresent now, as long as you have wi-fi. I learnt that our girls need protection, more than ever, and it's imperative and crucial and we all have to pay attention, and not just the mothers of daughters, but everyone.

What surprised you the most?
How much teenagers swear and don't care. And how much they like to be scared! Teenager girls love their horror! Every time you think you might have gone to far you realise – no, thats probably not far enough.
MILKSHAKES FOR THE ALMOST DEAD

Was the character inspired by a real person? If so, who?
The lead character of Diana was inspired by my niece, who I forced to read the book many times to check I didn't sound like an old lady. I realised, after reading it, that the more ridiculous chunks of Aunt Vita are probably me projecting myself in to the story, but none of her worthy/brilliant bits! Just maybe her good intentions.

What do you think happened to the characters after the book ended?Ha! There is a sequel, due out in Spring 2021 – The Devils Sons – so that's the best way to find out!

What is the first book that made you cry?
Oh my gosh I don't remember, maybe Blubber by Judy Blume? But I do know that Grandads Island by Benji Davies makes me cry every single time I read it to my daughter, without fail.

Does writing energise or exhaust you?
The thought of sitting down to write is exhausting. Once I'm there, it's the best energy boost there is.

What are common traps for aspiring writers?
Not believing in yourself is the trap you won't climb out of. You have to confidently find your voice, and write like nobody is every going to read it. Just write, and see what lands on the page. Whatever it is, it was you, and you should be proud. Also, don't try to be clever. Make it simple, don't be deliberately confusing, write kindly.

Does a big ego help or hurt writers?
Big egos are generally pretty destructive. Be confident, don't be a dick.

What is your writing Kryptonite?
As in, what stops me writing? Fear of failure, fear that I'm too old, that I shouldn't be doing this anymore, that I'm not the right voice to tell stories. The same insecure feelings that plague most women I think? But you just have to surround yourself with people that believe in you, and try to believe in yourself. And then just hope for the best!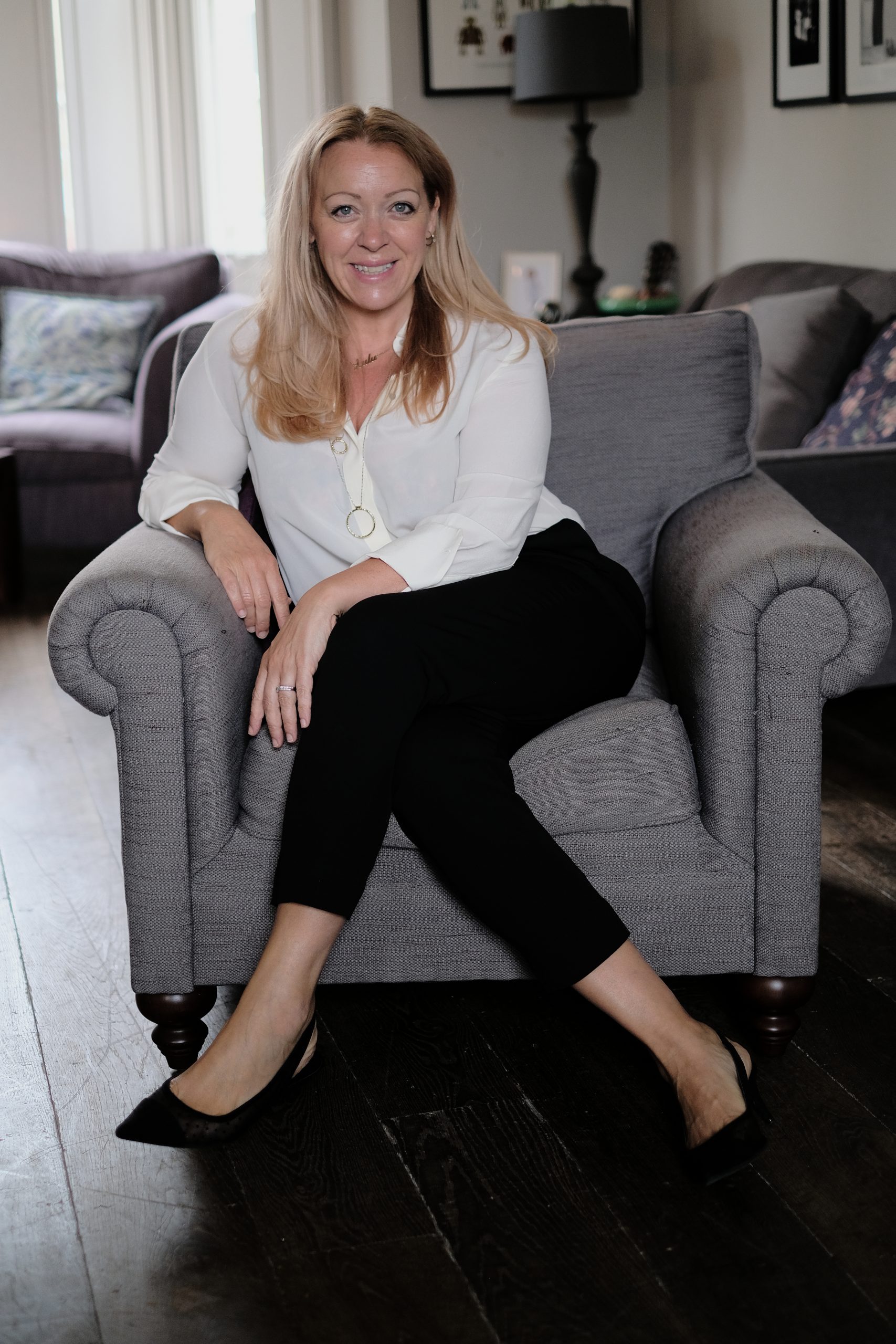 AUTHER LULU WOOD TALKS TO MUMFORCE ABOUT HER NEW BOOK, MILKSHAKES FOR THE ALMOST DEAD
Lulu's social is Instagram @luluwoodstories
Twitter – https://twitter.com/LuluWoodStories
Buy the book on Amazon – https://www.amazon.co.uk/Milkshakes-Almost-Girls-Monsters-Trilogy-ebook/dp/B08BLSF4WQ#ace-g4440683597