Avocado Kids Delivers Edible Education For Kids And Brings Families Together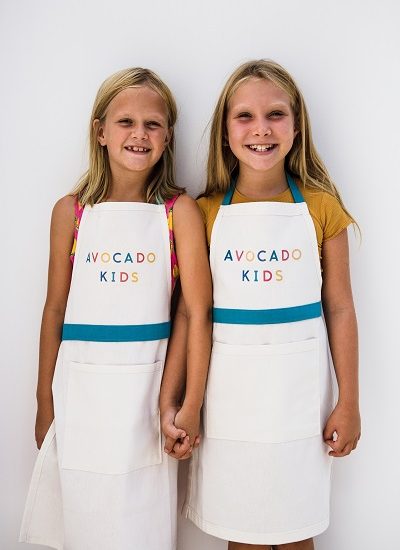 Avocado Kids is a brand-new monthly subscription box which delivers fun 'edible education', teaching kids about food, cooking and healthy eating, as well as how to be kind to each other and the planet. 
Kids aged 4 – 12 (or even grown up kids!) follow the adventures of the superfood superhero, the Avocado Kid, as he travels to a different country each month, and become SUPERchefs, learning healthy eating habits which will stay with them for life. With exciting recipes, kindness cards, 'table topics' conversation coasters, family date night, kitchen (and life) skills, creative activities, and much more, Avocado Kids entertains kids and brings families together. 
Avocado Kids is the creation of Gabby Delellis, a young chef who grew up on a farm in Sussex and believes that sustainability and locally grown and sourced produce is the cornerstone of healthy living. The first Avocado Kids box launches on 30th September – just in time for International Taco Day on 4th October – and takes the culinary adventure to Mexico! Delivering to the UK and Ireland, an Avocado Kids subscription is £19.99 monthly with up to 20% discounts for pre-paid 6-month or 12-month subscriptions. Pre-orders receive a free branded apron worth £12.99 (which turns into a superhero cape) and a kid's kitchen utensil to start their own collection. Visit www.avocadokids.com.
The Avocado Kid is happy to step in as the superhero who can help frazzled parents looking for ways to entertain bored kids! Avocado Kids is also a helping hand for any parents struggling with a fussy eater or junk food fan; the activities in the box empower kids to engage positively with food and learn more about superfoods. They are much more likely to eat meals they have prepared themselves and will develop more adventurous and varied tastes. As the government tries to tackle a childhood obesity epidemic, research has shown that regular home-cooked meals produce happier, healthier young people who consume less sugar and processed food. Avocado Kids involves children in the kitchen from a young age which cultivates positive habits with lifelong benefits.
The arrival of an Avocado Kids box through the letterbox is sure to generate plenty of excitement. Each box is bright and colourful and designed to make young eyes widen as they remove each layer. Inside the first box is their Avocado Kids branded apron which doubles as their superhero cape! A welcome card gives edible education and fun facts about Mexico and kids then learn how to make a traditional papel picado to decorate the house for Friday 'family date night'. They then uncover their boarding pass for the journey and scan a QR code to access the ultimate Mexican music cook-along playlist.
Next up, the kids learn a skill – this month, how to safely use a grater (Avocado Kids grater included), and then it's time to check out the 4 easy-to-follow Mexican recipes. The shopping list is included – kids are encouraged to think consciously about shopping and get involved in buying fresh, healthy produce. Also included is the 'table talk' coaster and 'cultivate kindness' cards which will get the whole family talking while they enjoy the wonderful home-cooked food. After the meal the kids can follow the instructions on how to grow their own avocado tree and check out the world map to follow the culinary adventures of the Avocado Kid.
For Gabby, Avocado Kids is a passion; a way to help new generations of children understand where their food comes from, why they should care about what they eat and the impact our eating habits can have on the environment. She comments,
"From a young age, I knew exactly where my food came from. I loved seeing the animals together in a field, living long, fulfilled lives, next to our vegetable patch! The vegetables found their way to my plate and I took this wholesome life on my doorstep for granted. Now I realise how lucky I was and want to give this experience to the new generations of children who have become disconnected to what they eat. I want to help them learn about food and explore different flavours from around the world in a way which is educational but also fun and exciting."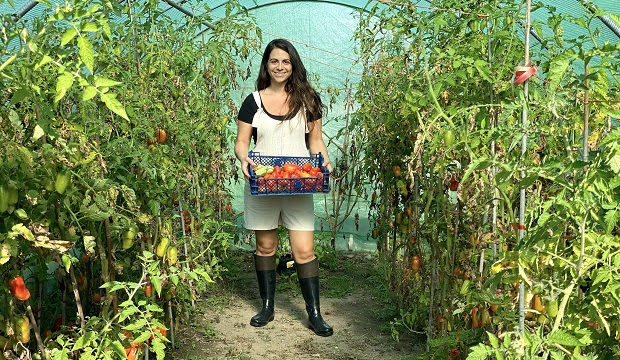 The benefits of parents cooking with their kids are considerable and Avocado Kids is designed to bring these to the fore while making it fun. The most obvious lesson children learn is how to cook – an incredibly valuable life skill that builds confidence and a sense of responsibility. It involves language development (children describing tastes and smells), maths (counting, weighing, fractions and more) science (observation, experimentation) and creativity (presentation, menus, and recipes).
The kitchen is a perfect place for parents to build strong bonds with their children and create lasting happy memories. Kids will always remember becoming little SUPERchefs and the lessons they learned each month from Avocado Kids.