Babywearing! Why do we do it? By Shabs Kwofie, founder of Amawrap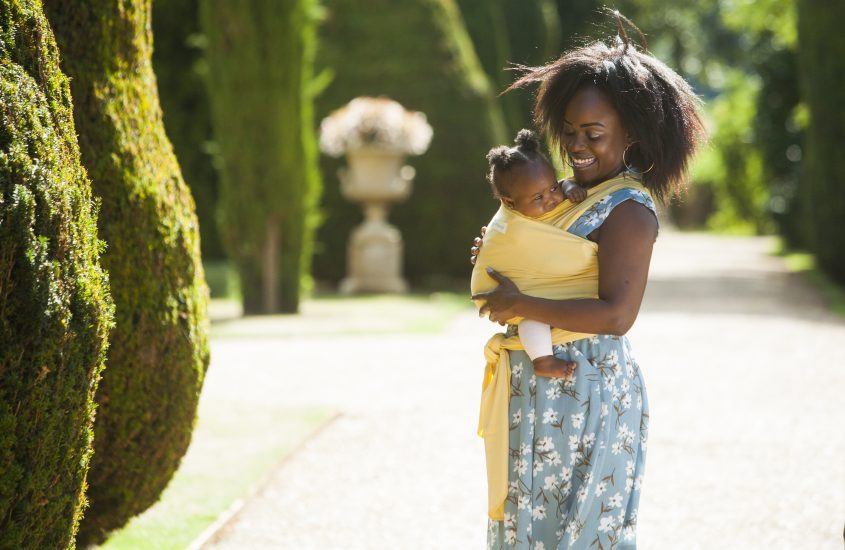 WHY DO WE DO IT? BY SHABS KWOFIE, FOUNDER OF AMAWRAP
When I was pregnant with my first child, I took for granted that I was going to have a "natural" birth. That it was all going to be fine; I was going to be handed my baby with the nurse smiling, baby settling as soon as she came into contact with me. You know, all that rose tinted stuff!
Well, the reality could not have been more different! An emergency caesarean was just the start of a difficult journey, having also found my breastfeeding plans cut short. The next few months were tough, and I spiraled into postnatal depression.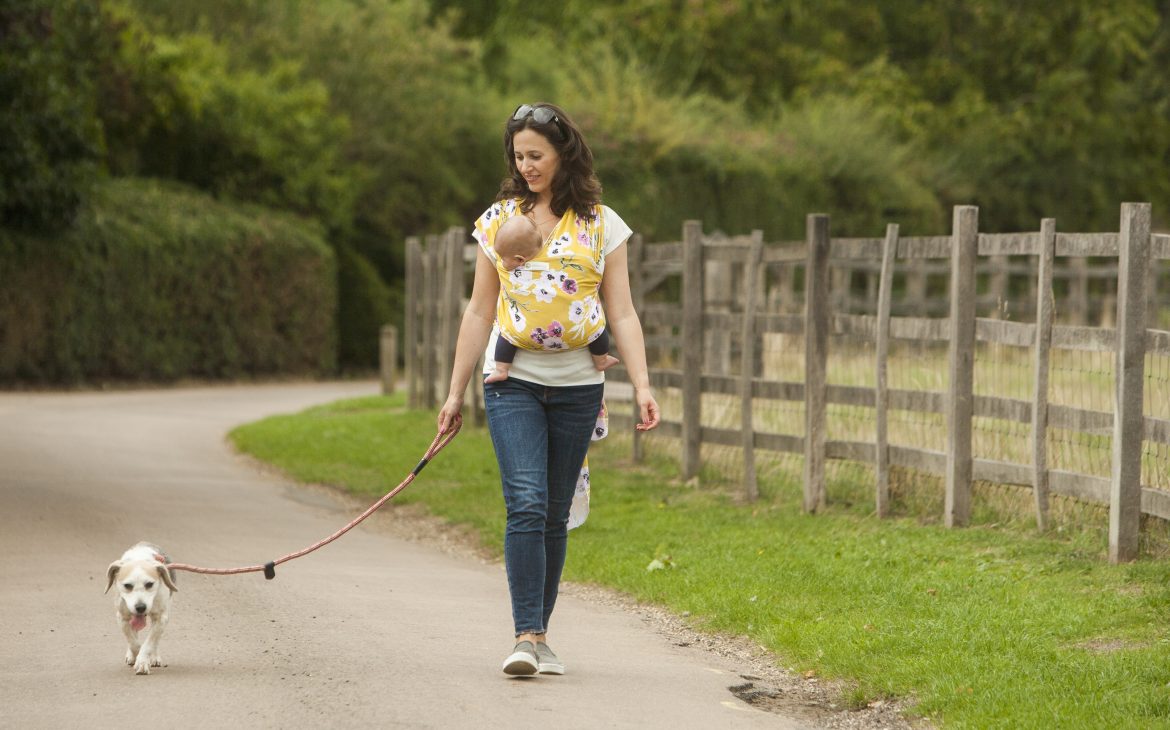 Eventually I realised that I needed to get out more, but therein lay the problem – living in a first floor flat with no lift, a caesarian scar which I was still wary of, and a baby with a bulky pram… 'popping out' was a thing of the past.
Then something occurred to me. My husband and I come from opposite sides of Africa, and yet the parenting ethos was similar and offered a solution I couldn't believe I hadn't yet considered; in African culture, you wrapped your babies to you. They felt secure, you knew they were safe, and you got on with your day. Simple!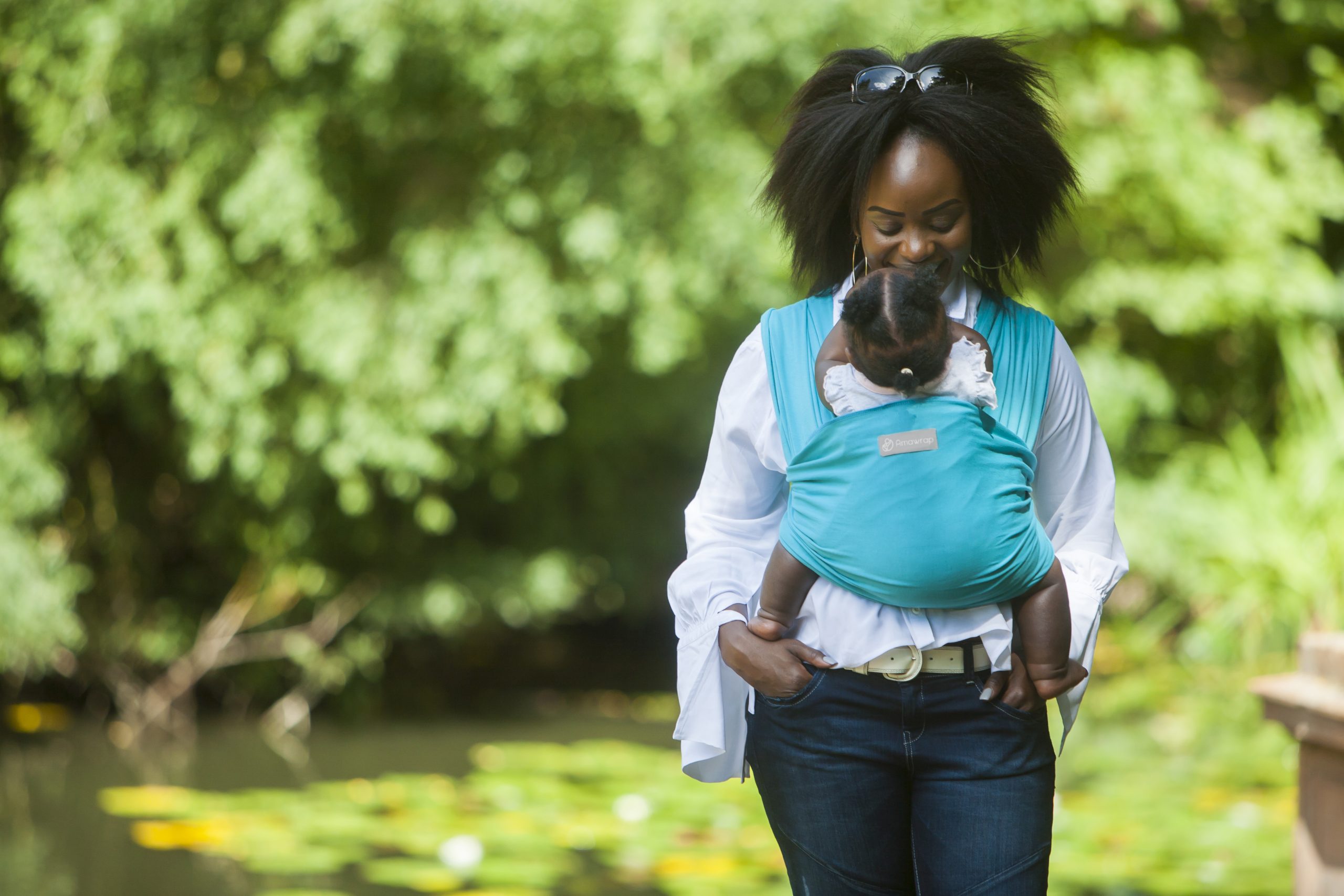 As I fashioned up a few baby wraps of my own (I was lucky enough to know my way around a sewing machine) and begin using them, I was astounded to find other benefits that I had never even heard of.
For Baby:
Baby seemed so much more relaxed
And of course, she was. She could feel my heartbeat. My breathing. Everything that she had been used to hearing in the womb when things were great and she didn't know hunger, or cold! She felt like she was back home. Every time she would begin to cry, I would just pop her in the sling, and she would be comforted immediately.
It can regulate baby's heartbeat and temperature
The skin-to-skin contact provided by a baby sling does amazing things for baby! Especially those preterm; the contact can better regulate their heartbeat and temperature. This practice is called "kangaroo care".
I could respond to her cues more quickly
I became more attuned to her gestures, her facial expressions, and could respond to her needs before she had to resort to crying. This included her dropping off to sleep, and her rooting for milk, as her supply was close at hand!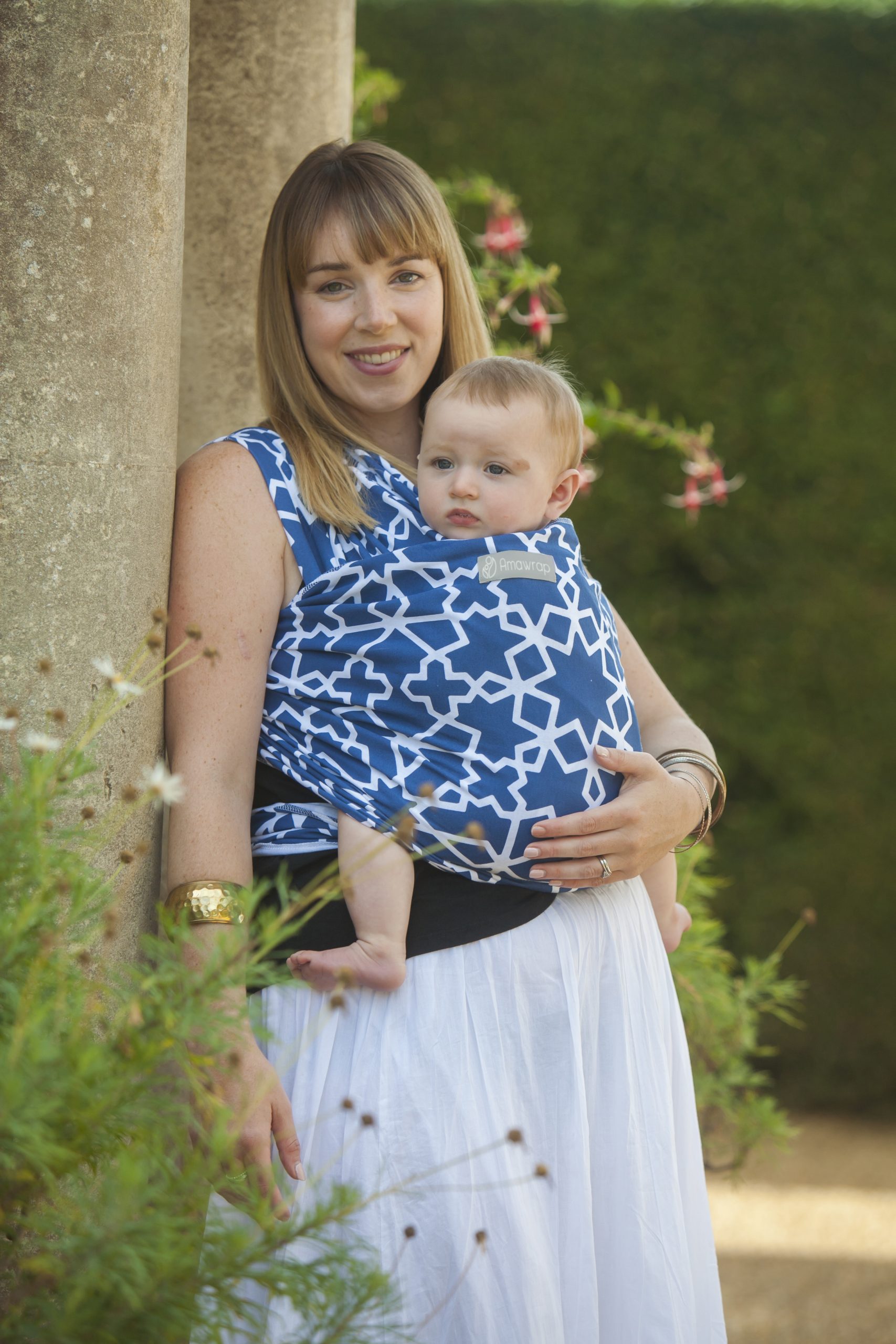 For Mum:
You feel more relaxed
The skin to skin contact works wonders for you too! Having your baby there, on your chest, close to your heart, produces a chemical in both you and baby, called Oxytocin. This hormone leads to a more emotional response and a greater bonding experience. The moment I first looked down and realised that she had fallen asleep on my chest, I felt such an intense feeling of peace, I can't even describe it. Maybe that was the oxytocin!
You're more likely to succeed at breastfeeding
The skin to skin contact, and the oxytocin, also produce another chemical, prolactin, which encourages your body to produce more milk. This makes sense, your body can feel your baby on your skin, and its natural reaction is to produce the one thing it can, to nourish it.
Convenience
Imagine pushing through a crowded shopping centre or supermarket with your pushchair (especially if you also have to navigate a shopping trolley) – pretty stress inducing! With a sling, your baby is close to you, safe within your vicinity, while not actually needing to use your arms! Due to the ergonomic nature of the wrap, they can safely (and thankfully!) be in there for hours, as it supports their back and hips perfectly.
For all of these reasons and more, wearing your baby in a sling is the most ideal from newborn, as that is when you will both benefit from it on a physiological level. There are amazing exchanges that occur when you are skin to skin – hormonal, pheromonal, antibodies, the lot.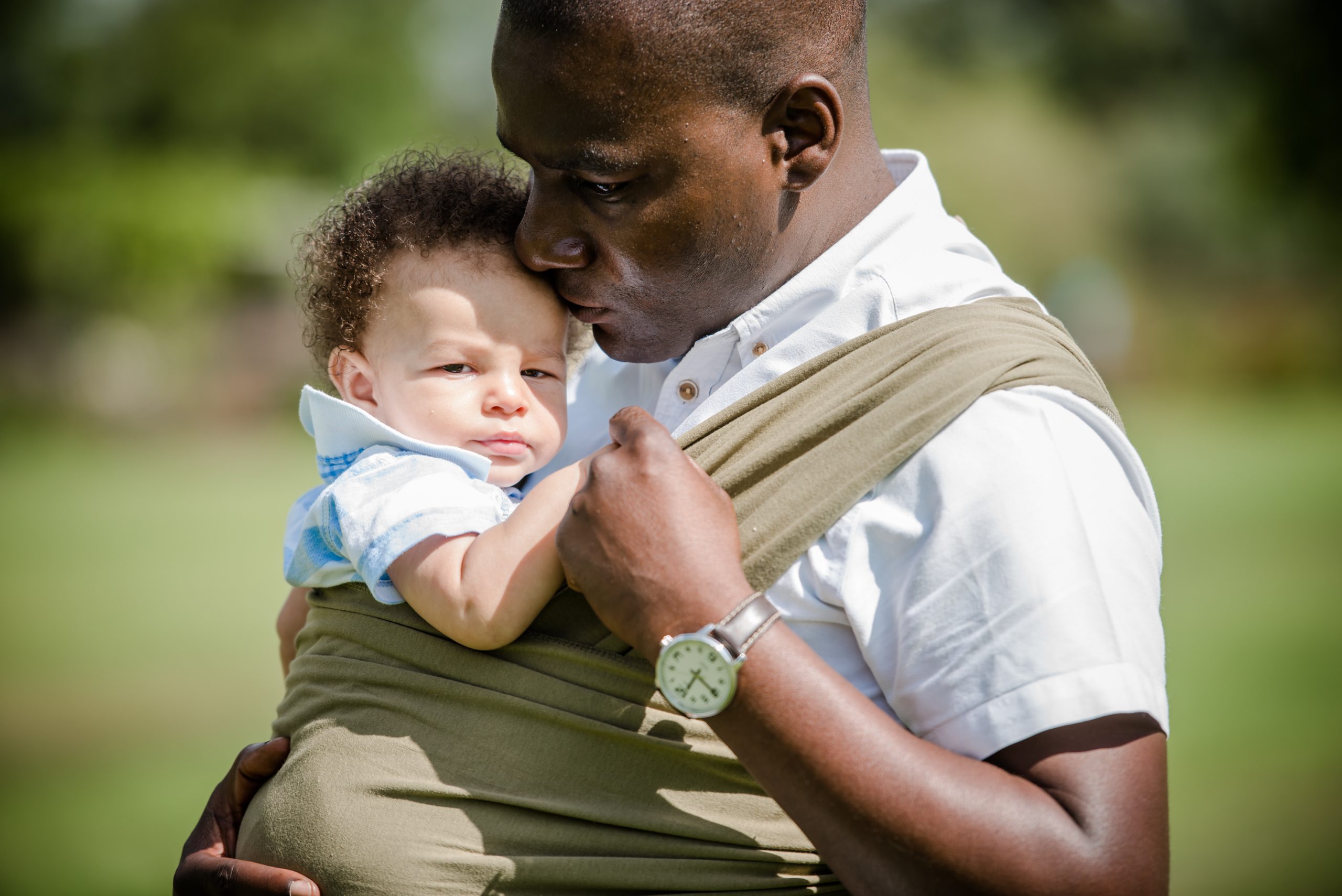 Of course, all of this wasn't apparent immediately. All I knew was that after beginning to use the wrap, the "fog" that was the depression, began lifting. It was at that point I began doing the research and realizing that all of those old wives tales had proven to be true. I felt happier, calmer, and the feelings that I was failing at motherhood were dissipating somewhat. Biology wins! For where is the most secure place baby could be? Close to Mummy's heart, of course!
From this, Amawrap was born and as its popularity grew and grew, we decided to add more products to the range – pieces that would be loved by parents worldwide: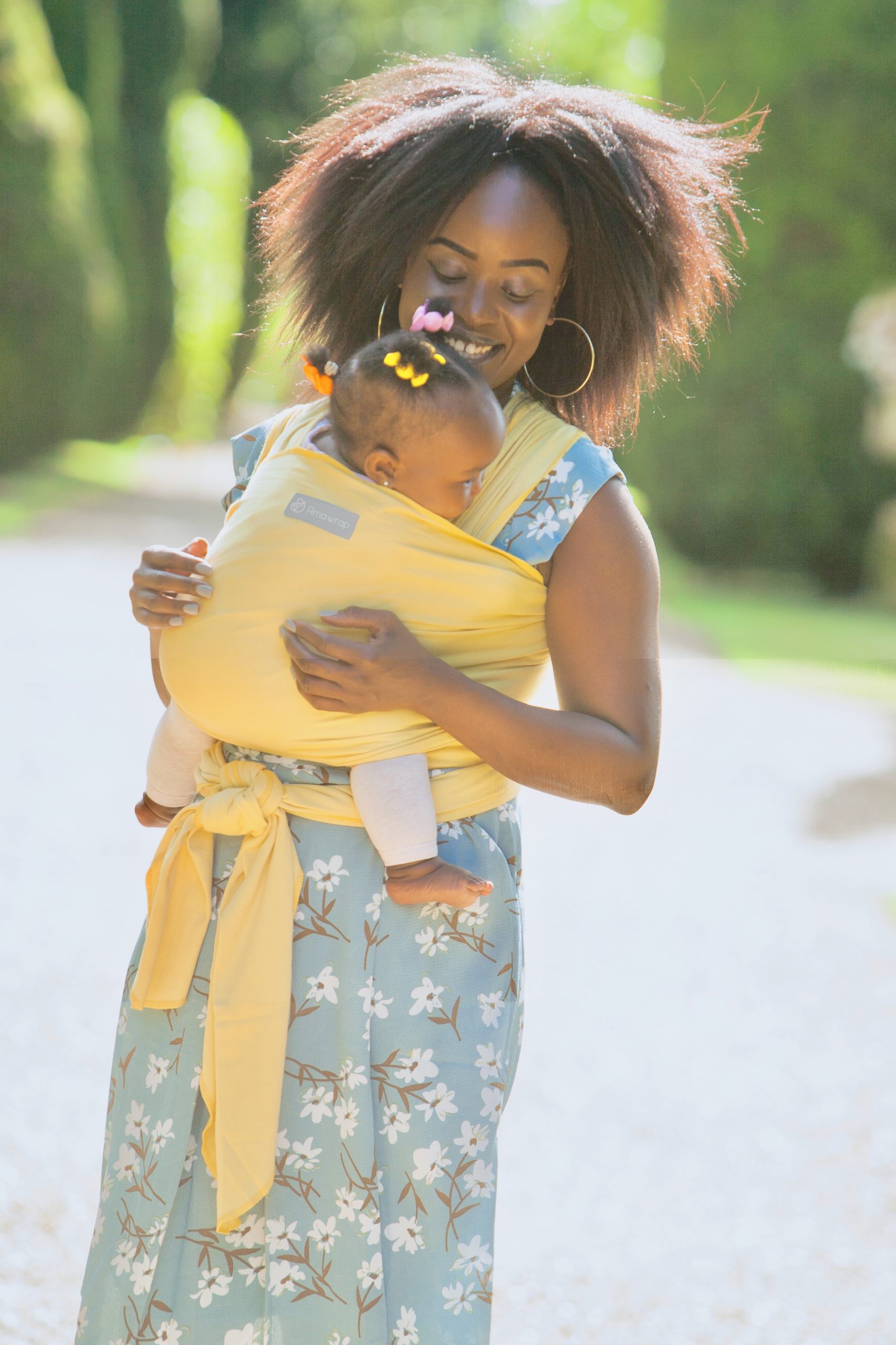 Baby Slings – The slings are made from 100% Natural Cotton, which means that while they are exquisitely soft, they are also supportive, with no chance of sagging. Look out for their new range of Organic Cotton slings, coming this summer!
Maternity and Nursing Wear – Maternity and nursing wear so comfy and versatile that it can be worn even when you have stopped nursing!
Natural Reusable Washcloths – These reusable washcloths are made of 100% Cotton, meaning less chemicals coming into contact with baby's sensitive skin, and less need for disposable wipes. Great for the environment, and great for your pocket!
Made in the UK, Amawrap slings support the local economy by using British factories, minimizing their carbon footprint and allowing the brand to ensure working conditions are fair and safe. Try their range at www.amawrap.co.uk
WHY DO WE DO IT? BY SHABS KWOFIE, FOUNDER OF AMAWRAP