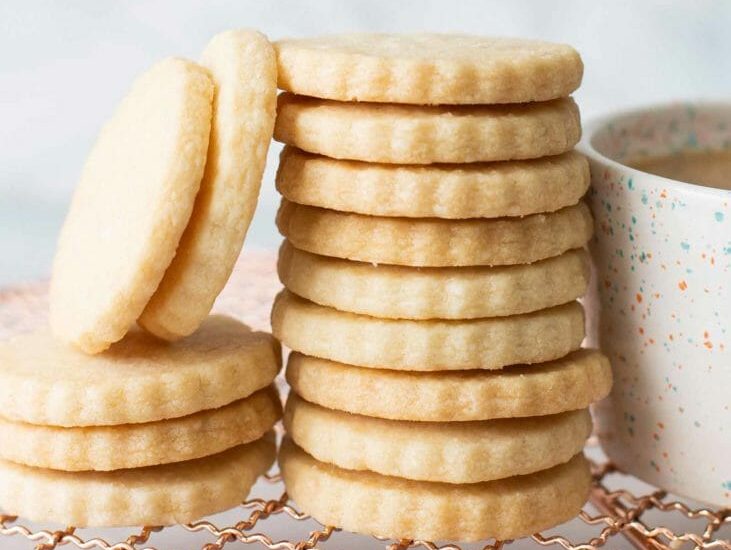 BASIC SHORTBREAD RECIPE
Try making these easy, buttery shortbread biscuits for an afternoon activity with the kids. This recipe also works with chocolate chips or orange zest added the dough.
Make these moreish shortbread biscuits using just three ingredients. They're wonderfully crumbly and go perfectly with a cup of tea for a mid-morning treat.
Unlike many other cookies and baked goods, shortbread does not contain any leavening, such as baking powder or baking soda. Shortbread is widely associated with Christmas and Hogmanay festivities in Scotland, and some Scottish brands are exported around the world.
Preparation time
less than 30 mins
Cooking time
10 to 30 mins
Serves
Makes 20-24 shortbread
Ingredients
125g/4oz butter
55g/2oz caster sugar, plus extra to finish
180g/6oz plain flour
Method
Preheat the oven to 190C/375F/Gas 5.
Beat the butter and the sugar together until smooth.
Stir in the flour to get a smooth paste. Turn on to a work surface and gently roll out until the paste is 1cm/½in thick.
Cut into rounds or fingers and place onto a baking tray. Sprinkle with caster sugar and chill in the fridge for 20 minutes.
Bake in the oven for 15-20 minutes, or until pale golden-brown. Set aside to cool on a wire rack.
Shortbread is traditionally formed into one of three shapes: one large circle, which is divided into segments as soon as it is taken out of the oven (petticoat tails, which may have been named from the French petits cotés, a pointed biscuit eaten with wine, or petites gastelles, the old French for little cakes. This term may also reference a petticoat's bottom); individual round biscuits (shortbread rounds); or a thick (¾" or 2 cm) oblong slab cut into fingers.
BASIC SHORTBREAD RECIPE
For more basic recipes click HERE