Be mum, have business, a start-up and also socialise and help others…by Elena Leeming founder of Aircook for you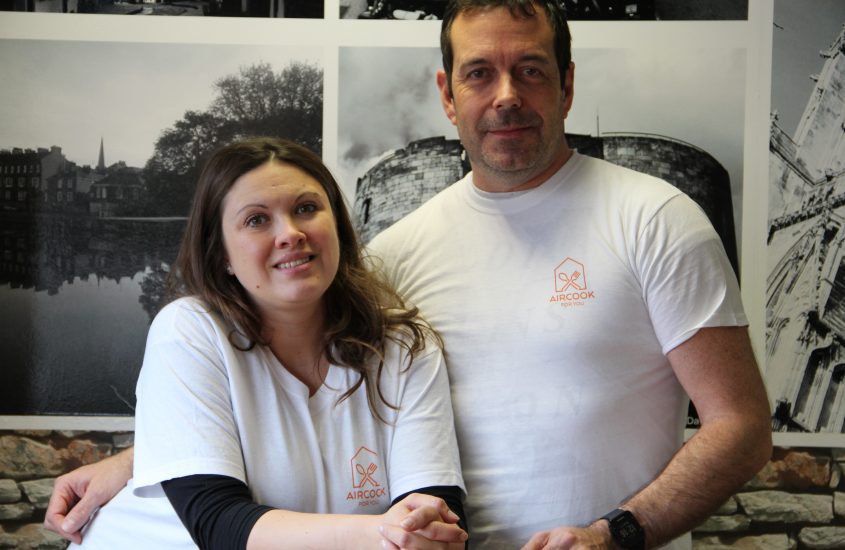 I am Russian-born but spent most of my life out of Russia…I went to school in Belgium and then relocated to Ireland when I was 18. I had my first business venture there with a friend. We set up a cleaning company and within 18 months had 12 staff working for us and had some big contracts. Money was great, but we worked hard and I was after office based job, so left that and paid my way through college. I did Marketing and Business and graduated in 2009. I then had to struggle through recession and my office based job did not come immediately…I worked for a non-for-profit organisation for a year and then found placement via graduate programme which had me relocating from Dublin to Cork and working between Cork and St Petersburg as a Business Development Executive.
I then saw an opportunity in IT and transferred to IT and worked for some of the biggest name in the software and hardware….still based in Cork. My longing for a more remote and independent lifestyle then drove me to set up a side marketing business. I also met my now husband then. The romance saw us getting married in 2016, having my son in 2017, my side business becoming a full time venture which meant we could live anywhere we wanted. We came to Yorkshire for a holiday when I was still pregnant and I fell in love with coastal towns, history of York and within 5 months, we made a move to Yorkshire. My husband lived in York when he was a teenager, so he loved the idea of kids growing up in a nice city where there is plenty of culture, great sense of community and nature is very close. We thought it would be a great place for a base.
By start of 2018 I got an idea and I started to build AirCook For You, a place for chefs, home cooks and bakers. As a home cook and a foodie myself, I saw the opportunity to unite culinary amateurs and professionals in a Airbnb style way. So the platform was launched in Nov 2018 and we now work with over 50 chefs, bakers and home cooks.
We launched a fun way to celebrate local and brought out a cooking publication Yorkshire on a Plate – local produce, modern dishes.
We then hosted Yorkshire on a Plate supper clubs with one of our chefs. Those a great way to try fine cuisine, celebrate local and connect with other foodies. The response was phenomenal and we plan to go back doing those as soon as we can.
I am a marketing head and I have so many ideas not only for AirCook For You , but other businesses. I still do marketing for others 2-3 days a week. I take 1 day off to dedicate to family completely. I try to work around my now 2 kids (Violet born late 2018). Lockdown meant we were left without childcare for Clive, but we had to completely re-arrange my schedule and design new processes, put some projects on hold. My husband now helps in a marketing business and both of us have been home-based for years now..so there is no change there with the lockdown. We still enjoy our walks and gardening and looking forward to hosting more get togethers at ours!
If you are looking to launch a catering business or additional venues to advertise your business, check out
for marketing advice
AIRCOOK FOR YOU
Find some more Fantastic Females HERE