Fantastic Female – Cherith Harrison designs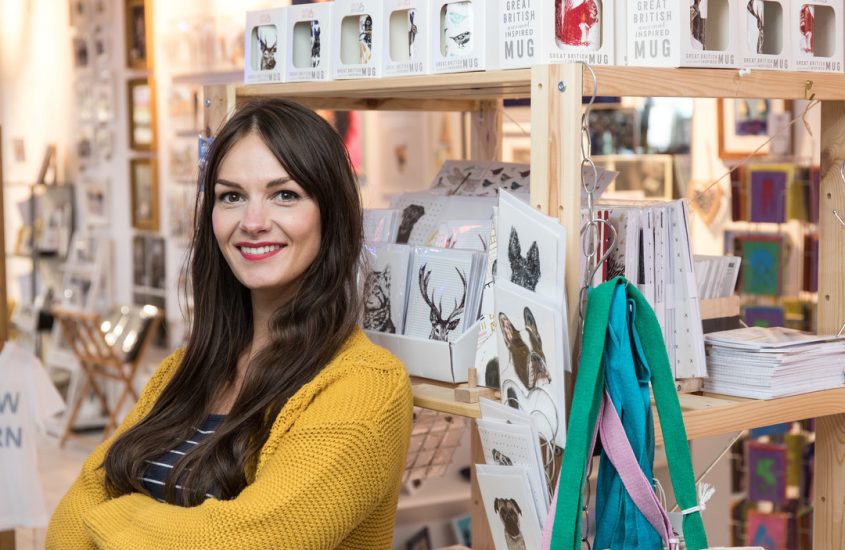 FANTASTIC FEMALE – CHERITH HARRISON DESIGNS
Drawing inspiration from popular wildlife, Cherith creates artistic and practical homewares and
gifts, all of which have been made in the UK. Each of her designs begins as a pencil drawing,
her fine drawing details and clever use of scale, colour and pattern create in all of her designs a
sense of character, beauty and vibrancy. In capturing the tranquillity of nature and wildlife her
products give people a little piece of the countryside wherever they go.
Her nature-themed drawings adorn a variety of products such as notice boards, dish towels,
aprons, bone china mugs, stationery and canvas shopper bags and are sold to animal and art
lovers across the globe!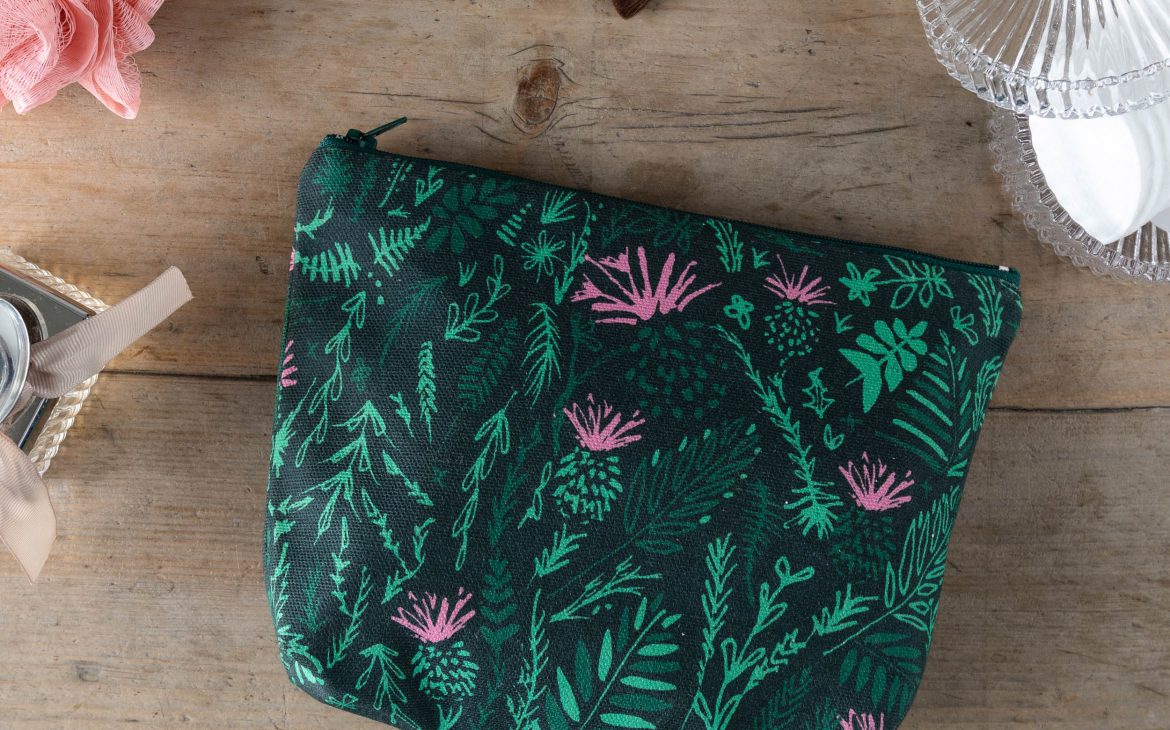 How did you balance being a mother and professional?

I don't think I do! I'm not really sure any self-employed person or a business owner really ever
gets the life/business balance right, regardless of whether they are a parent or not but we can
all try, right?! My son was 9 months old when the first lockdown happened in March 2020 and I
would say at that point we were just starting to find our groove – my Mum would take him on a
Thursday and my sister would take him on a Friday allowing me to work 2 full days. I worked in
his nap times the other days but I would mostly work in the evening when he went down. When
Covid hit like many others, I had no childcare help for long periods at a time. My husband didn't
get his flexible working hours application approved until September last year and so I really was
juggling everything. Honestly, a lot of the time there really was no balance.
Since April this year, with the easing of restrictions and my husband's flexible working I am now
able to work 3 days and so I definitely have a better balance in that I'm not clawing at any
chance to log on as I know I have 3 full days to do all the things and believe me, I make those
days count! What the past year has definitely taught me is to embrace slower-paced living and
so when I'm not working I try and just live life at my son's pace, look at the world through his
eager eyes and just enjoy being in the moment with him, enjoying the simple things like fresh
air, beautiful surroundings and walks to the park. My new Highland Cow Love collection is
actually inspired by last year's events and my desire to slow down and appreciate the simple
things in life.

What have you sacrificed (both personally and professionally) at each stage of your career?

I've missed a few hen parties and a wedding due to attending trade shows. I only attend 2 trade
shows a year, sometimes 3 and so it was just incredibly unfortunate timing. In the beginning.
when I started the company I was still working full time in an agency as a graphic designer and
so for the first few years, I was pretty much working constantly, in the evenings as well as at
weekends to grow the business to a point where I could leave my day job. A lot of my annual
leave was used to exhibit at various trade and consumer events, I would take the odd half-day
here and there to attend networking events and so often I was left with little annual leave to take
for actual holidays!
Leaving my job in 2014 was a big leap of faith and it was obviously worth it but I was saying
'ta-ra' to a decent salary, pension and a wonderful work family to go solo. We're by no means
living on the bread line but my salary is not what was. While that's probably been my biggest
sacrifice it was also the best decision. I would not change anything, I'm playing the long game.

Who inspired you and why?

There was no one really at the time who inspired me as such to set up my own company, I just
knew I wanted to work for myself and create products that people would want to buy. I did look
up to others who were doing similar things. Some of those companies no longer exist funnily
enough, but when I started out Gillian Kyle had already been running her business for a few
years and I always loved (and still do) what she was about as well as her designs and how she
brilliantly carved out a niche early on in the home and giftware market to dominate. Our paths
have crossed several times at trade shows and she is very lovely. A creative gal with a great
business mind, I remember thinking her branding and website was amazing too and I guess I
aspired to have the same. Mine was very basic at the time! A brand I am totally obsessed with
and would love to ultimately emulate is Rifle Paper Co, a Florida based brand founded by
husband and wife, Anna and Nathan Bond. Their products are gorgeous and I would buy
everything they make if I could!
FANTASTIC FEMALE – CHERITH HARRISON DESIGNS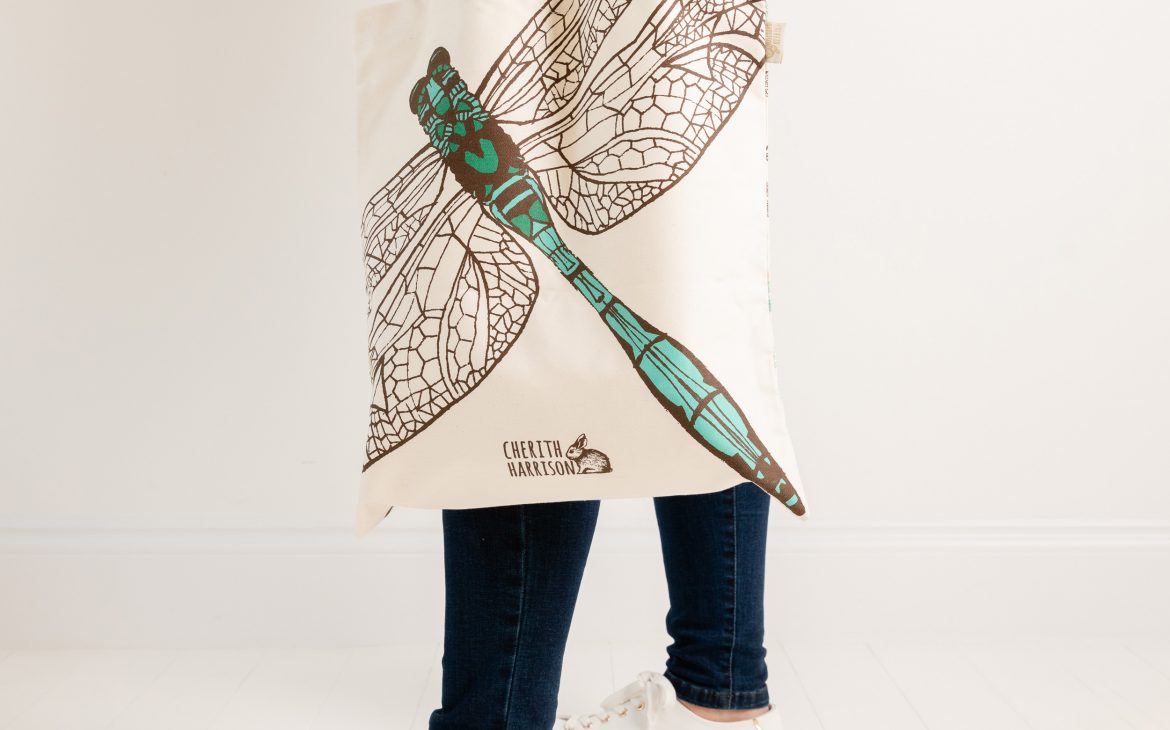 What advice would you give to young women who want to succeed in the workplace?

Always strive to be better at what you do, be willing to learn, never be afraid to ask for advice
and be ok with making mistakes, they are going to happen! Just don't make the same mistake
twice! Most importantly, have courage and conviction. There are plenty of people out there who
are mediocre at what they do but go places because they have confidence. Focus on yourself
and not what others/your peers are doing. Get off your phone too, nothing great or rewarding is
going to happen if you spend hours scrolling. Whatever you define as 'success' then to achieve
it you will undoubtedly be required to get out of your comfort zone too. The good news is that
when you do break out of your comfort zone once, doing it again 2nd, 3rd, 4th time round
becomes MUCH easier and dare I say it – becomes enjoyable!

Do you think women feel intimidated in business?

No. But I think there are far more women in business than men who lack confidence and suffer
from imposter syndrome.

Where will we find you on a Saturday morning at 10 a.m.?

At the park with my son or at our local garden allotments; Leith Community Croft. I love hanging
out there and drawing pictures of what I see. So long as my husband is around to watch our son
for 15-20mins I will take some pics of random plots and draw those there, or at home later.

What do you love about your job?

I love that people actually want to buy things that I have designed. It's such a compliment and I
am privileged/grateful to be doing something that I love for a job.

What's the best career decision you've ever made?

In May 2014 I moved all my company's stock into a fulfilment centre. Not having to pack up my
orders was such a load off my shoulders! My time was freed up immensely, as was our spare
room and coat cupboard!
In August 2014 I joined a business accelerator called Entrepreneurial Spark. I had just left my
full-time job and it was just what I needed at that time. The business then was 2.5 years old and
not to discredit me at the time (I already had about 100 stockists, including Waterstones) but I
definitely was in need of business coaching and guidance. I'm a designer/artist at heart and so I
was only ever used to using the right side of my brain. The left-hand side of my brain was in
serious need of exercise! E-spark really helped with my mindset, the mentors there really got
me to shift my thinking to be less artsy led and more money led, not in a heartless, Wolf of Wall
Street way but at the end of the day, money is what pays the bills and keeps a roof over our
heads and so I needed to ensure my outcomes and business goals brought in money at the end
of the day if nothing else.
FANTASTIC FEMALE – CHERITH HARRISON DESIGNS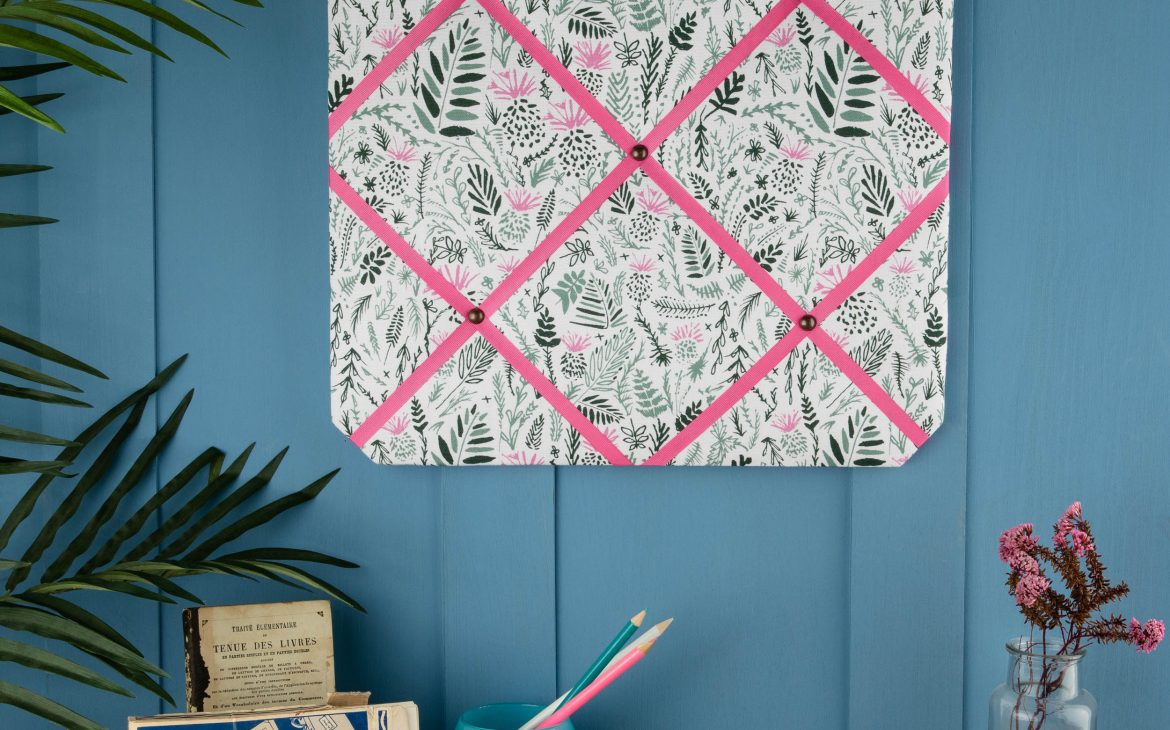 What's the worst career decision you've ever made?

I can't think of any I have made that have had a detrimental impact on me or the business but I
have definitely made mistakes that have cost me time and money. Working with the wrong sales
agents, throwing money at advertising (both online and offline) where frankly unless you have a
decent budget and are willing to spend a lot of money over a sustained period of time it's just
not worth it. I regret not getting into social media sooner. I have wasted a lot of time pursuing
things I thought I wanted but actually didn't. I have wasted time meeting people who were
wanting to work with me only for them to be total time wasters – one turned out to be an
Arbonne consultant who was trying to recruit me! The lesson learned there was to get more
information first ahead of the meeting. Pretty obvious really when you think of it but I was a little
naive in the beginning. Face to face meetings are good, but try and get as much done over
email/zoom beforehand to avoid possible disappointment!

How do you organise your time?

I plan my week ahead on a Sunday night and I plan each day the night before. I try and do the
thing I least want to do first (normally the most important stuff tend to be the boring stuff) doing
that makes the rest of the day a breeze! My weekly planner pad is really handy for laying out
those tasks. I am a sucker for planning and organisation and so I created a monthly wall
calendar and quarterly goal planner earlier this year. I'm going to be creating 12-month calendar
versions too

What do you think is your greatest strength?

I guess drawing is up there! I'm very determined and I'd say I'm pretty resilient too. I always try
and see the good in any bad situation and make the most of it. I like to see things through too. If
I start it, I'm going to finish it.

What do you think is your greatest weakness?

Indecisiveness, delegation – I don't have any employees but have freelancers and VA's I can call
upon when I need to but sometimes I think 'I'll just get the job done and do it myself" and then I
end up either not doing it, or not doing it very well.

I suffer from imposter syndrome from time to time and I hate the fact that I do. I am stubborn
and so sometimes when I receive advice I maybe don't like I can often think that person is
lacking in a 'can-do' attitude when in actual fact, they are just telling it like it is.

As a creative person I am always bursting with ideas – honestly – I have a whole notebook of all
the things I want to do and create and so I find myself getting really easily distracted. I am
desperate to work on my next Skillshare class as I loved filming my last one in lockdown last
year. I have done a few talks and workshops in schools and at various events and I get a real
buzz from doing that. I love helping and inspiring others to embrace their inner creative but in
the grand scheme of things, it's not really a priority at the moment. I have a lot of bespoke
projects I am working on for trade customers just now that I need to get out the door and
Christmas designs to get ready and so need to focus on getting those done first before I indulge
myself in creating another class!

How do you make decisions?

I mainly go by my gut and past experience. In doing what I do I have met lots of lovely business
owners who, over the last 9 years have become friends with as well as confidantes – these
wonderfully talented guys are who I go to for blether and shop talk: Victoria Eggs, Hannah
Longmuir, Chloe Gardner, Donny who runs Selbrae House and Linzi Leroy who runs the
Scottish Design Exchange.
FANTASTIC FEMALE – CHERITH HARRISON DESIGNS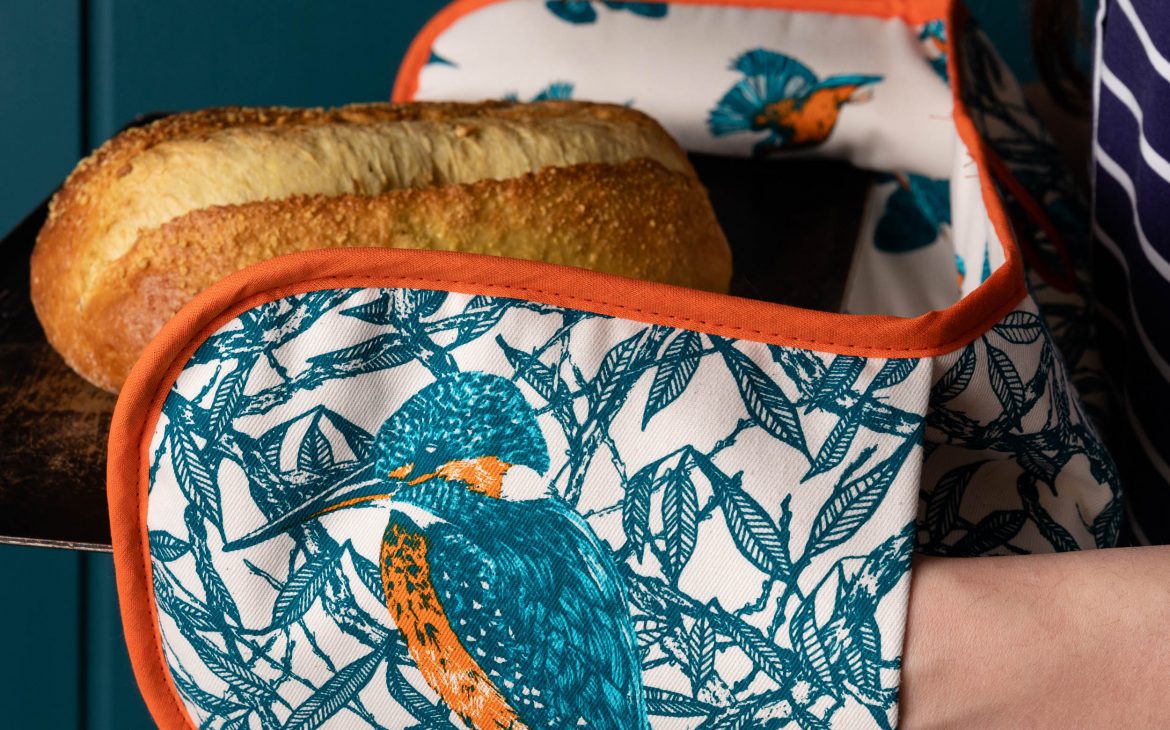 What do you read?

I am currently reading The Artist's Way by Julia Cameron. Before that, it was Emma Gannon's
The Multi-Hyphen Method. Not reading nearly as much as I would like, but that is just the way it
is right now! I'm doing well if I get the chance to sit down and flip through a few pages of a
magazine (Country Living and Elle Decoration). I would quite like my next read to be
non-business related. Just a good ol' novel, I'm easily entertained – anything by Harlan Coben
suits me fine.

What do you think are the secrets behind getting to where you've got to?

It's funny because I still feel as though I have yet to 'arrive' at my place, I'm miles away from
where I want to be, I don't mean that in a downbeat or negative way, I have big dreams that I
know will take a while to come to fruition (if ever) and so when I'm asked this question I guess I
am humbly reminded that I have come far since I started out 9.5 years ago.

Having a great product and a market need for it has definitely played an essential role in helping
me get to where I am, not to mention my wonderfully loyal customers too. But I would say hard
work, courage, determination and having a supportive husband, family and friends have been
just as essential in helping me to succeed. I honestly wouldn't have been able to do what I
without their love and support. Cheesy but true.
FANTASTIC FEMALE – CHERITH HARRISON DESIGNS

https://www.cherithharrison.com/
https://www.facebook.com/CherithHarrisonHomeGiftware/
https://www.instagram.com/cherithharrison/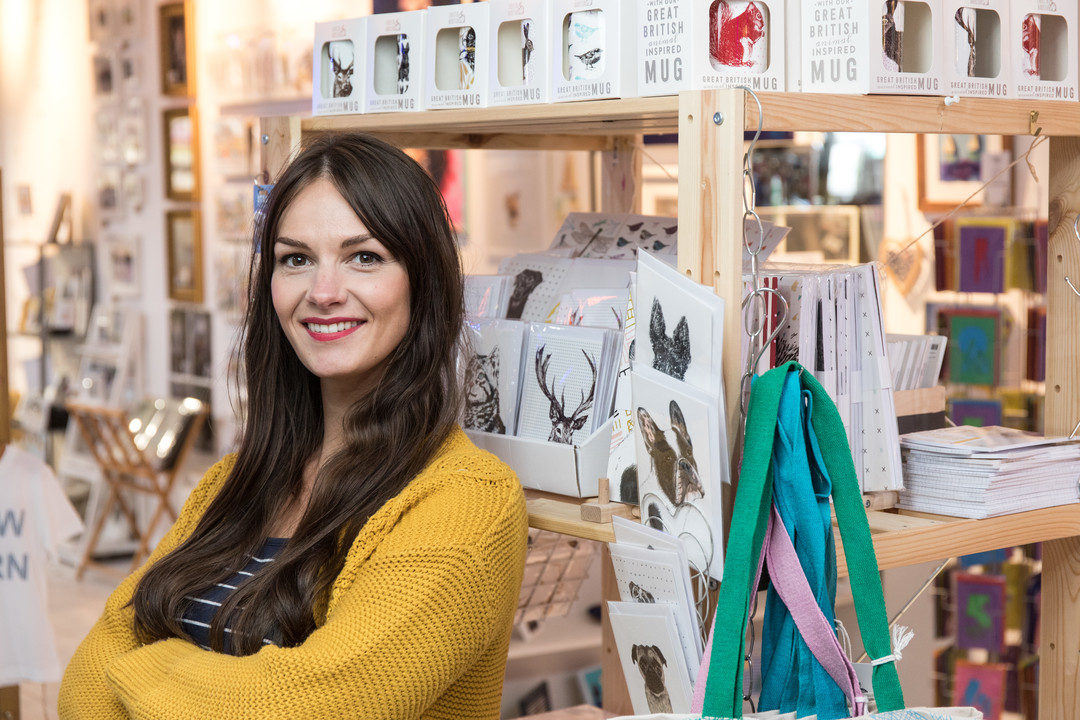 Based in Edinburgh, Cherith Harrison is a female and design-led home and giftware company producing illustrative, wildlife inspired gifts for animal and art lovers across the globe. The company was founded in 2012 by Cherith after she saw a gap in the market for artistic and contemporary wildlife-themed products. Single-handedly the company has grown to supply over 300 stores worldwide with their bold and contemporary range of quality, affordable, practical and beautiful homewares and gifts. Supporting British manufacturing is at the core of the company's brand values and so you will find 'Made in UK' stamped on each item. 
FANTASTIC FEMALE – CHERITH HARRISON DESIGNS
More Fantastic Female HERE