Crieff hydro resort – review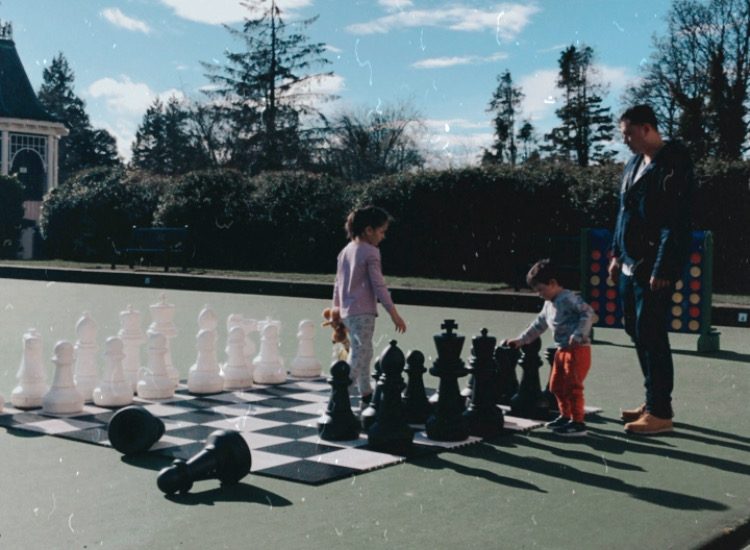 CRIEFF HYDRO RESORT – REVIEW
At the heart of Perthshire for 150 years. Crieff Hydro: the hotel, the myth, the legend.
Roll up our drive and into a different world: fresh air, friendly people, epic views.
Bring the dog. Bring the kids. Get everyone outdoors, in the spa pool, round the table – do stuff together, or do your own thing. And it begins here, with that first flutter of excitement: planning it all.
We packed the car and headed just an hour out of Edinburgh, straight up the A90 to Crieff Hydro for my daughters birthday as this is her "happy place."
This was our 4th visit to Crieff Hydro in the past year and its a winner for us as a great mini break with the kids. Cora loves this place, and constantly asks when we are heading back and this was what she wanted for her birthday but to stay for 2 night instead of our usual one.
We have always opted to stay in the hotel but they have options for cozy cabins and lodges on the grounds too if you prefer. I cant comment on them as we have never used them but the hotel has always been great for us. Some are two bedrooms with an adjoining door. Others have a master bedroom with a little alcove offering a separate space for the kids. All offer peace, quiet and early mornings blissfully free from TV theme tune earworms. Different rooms are available for your needs, we have stayed in all the types available, this time we were placed in a family room that had two rooms, this was the best room for us so far because when the kids went to sleep in there room, we didnt have to sneak around the room or also head to bed early.
There is alot of FREE activities on site to keep you all entertained
BIG Country – two sessions of fun-filled childcare, included when you book direct with the hotel (recommend to call in advance to book the places as they book up quickly)
Swimming pool – with plenty of foam noodles to go round
Soft play – multi-coloured mayhem for kids, also a new little country has been added for the smaller ones.
Victorian gardens – meet Cocoa & Fudge, our friendly rabbits
Cinema – film nights are on us. My mother in law tried this and loved the whole experience.
Entertainment – in the mood for a live band? That's lucky.
We used the Big country, the children loved it and the staff were lovely but they struggled to handle our "spirited" boy and we were called each time to pick him up early. So word of warning there, they don't stand for tantrums or meltdowns.
I enjoyed the Victorian Spa this visit, its an adult only area and it was lush. For and extra 15 pound you get two hours or relaxing bliss, includes sauna,steam room, hot tub and complimentry teas.
There are a lots of activities on site that cost extra too if you fancy getting out and about including an adventure park and biking. We haven't tried any of these but they all look amazing fun!
Looking for an evening with just the two of you? Well, we have a team of fully PVG checked babysitters here at the Hydro that have oodles of experience.
For just £15 per hour one of our qualified babysitters will come to your room or lodge to take care of the brood while you have some me time. Just let us know what time and how long you would like them to babysit for.
One babysitter can look after up to 3 wee ones if they are over the age of 2, and 2 little ones if they are under the age of 2.
6 places are available for eating on site or you can take a free shuttle down to the little hotel at the bottom of the road – we hear its yum!
Our favourite is The hub, Piccolo (pizza and pasta) and the Brassarie for something a little more formal but still completely family friendly.
We alway hit the Winter Garden as soon as we arrive for some homemade soup and scones, always a great start to our stay.
The hotel are extremely family friendly, one night Cassius was sore and I forgot calpol (rookie mistake) and they actually sent a member of staff out to get some for us…thats some service.
The breakfast is also a winner and Cora says its the best bit as so many yummy choices. She averages 3 chocolate twists a breakfast, ha!
We also took advantage of the adult only bar when we arrived which was quiet and classy, I may have sneaked in for a quiet glass of wine after my spa trip.
I highly recommend Crieff hydro for a mini family break, if your looking for something fun filled or a little more relaxing it ticks all boxes. We will be back soon, look out for great offers on the website and on their facebook page – this is where we have found some of the best deals.
CRIEFF HYDRO RESORT – REVIEW