Ditching a White Christmas for a Green Christmas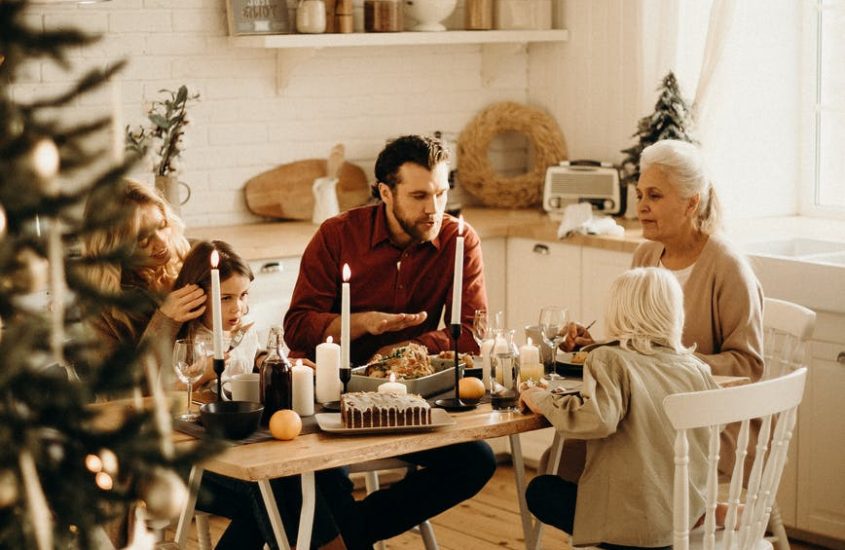 Ditching a White Christmas for a Green Christmas
This year's Christmas is on track to be the strangest yet. With lockdown restrictions such as curfews, maximum numbers of people attending gatherings, and tiered rules, we won't be spending it like we're used to.
This year we should use this time to consider Christmas in a way we might not have before. Granted, this is many people's first unusual Christmas so far, but there could be many more yet to come—David Attenborough's latest documentary, Life on Our Planet, garnered lots of attention recently as he mapped out humanity's unwavering destruction of nature and how this will change our planet forever, making it degraded, barren, and uninhabitable for millions of people.
There are many steps we can take in our daily lives to help our world recover, and with preparation and consideration, Christmas can be one of them. We can minimise our impact on the environment while having fun. Here, we'll offer recommendations so you can have a green Christmas.
Waste not want not
According to the Telegraph, British holidaymakers will use 227,000 miles of wrapping paper each Christmas. More than 83km2 of this will end up in our bins. This translates to the average household going through around four rolls of wrapping paper.
There are other waste products too, of course, like 125,000 tons of plastic wrapping, 10 million items of turkey packaging, and 25 million Christmas pudding packages. Due to the cost it takes to produce waste, the Government is looking to cut the waste produced at Christmas, with summits held previously to encourage retailers and manufacturers to reduce the amount of packaging used.
There are steps we can take too, besides recycling every bit of waste we can. Using recycled, biodegradable, unbleached wrapping paper is a greener option. Even those of us who have always made a conscious effort to reduce our waste may be unaware that most of the coloured and glittery wrapping paper isn't recyclable due to containing plastic, dye, foil, glitter, and even leftover sticky tape. If you care more about the environment than aesthetics, then why not even consider using old newspaper. There are also options to wrap in fabric such as a silk scarf wrapped in a furoshiki style knot, baskets, jars and tins, or even old maps!
Or, you choose not to wrap your presents and create your own treasure hunt around the house instead!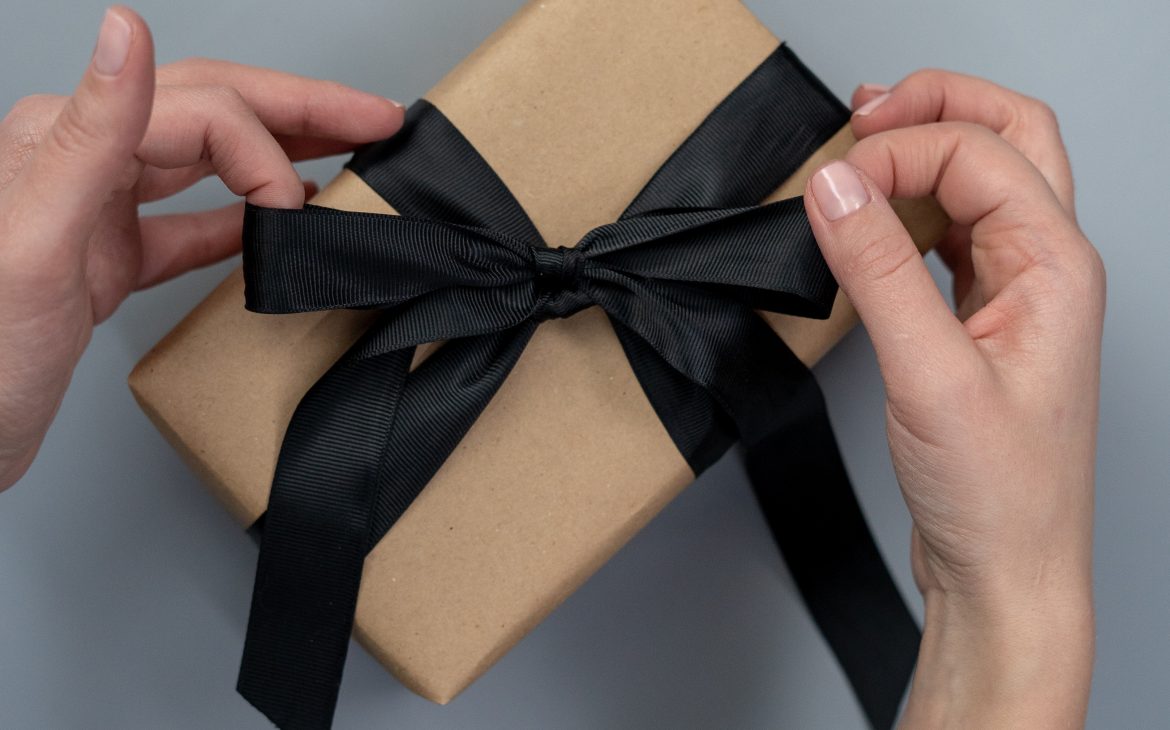 Finding the perfect gifts
The waste produced and energy generated to make all the physical gifts we like—games consoles, phones, laptops, clothing—can be astronomical when millions of us across the nation are shopping for similar things. Of course, we all want to get our nearest and dearest the perfect present to show our love, but this doesn't need to be in the form of a physical gift. All they need to be is thoughtful.
You could buy an experience present, for example, a restaurant meal out, a spa day, or even something unique like giving an acre of endangered habitat or a planted tree. Assess the carbon footprint of your gifts, find out where they were manufactured, and how long their lifespan will be before they're thrown out or break.
You could also find locally sourced gifts to avoid the extra emissions released from you travelling to shopping departments or getting your presents delivered from the opposite end of the country.
To fake it or not to fake it
Generally, real Christmas trees have a lower carbon footprint than a fake tree, especially if you buy it locally and dispose of it properly. Fake trees are usually manufactured overseas and are made of small pieces of polyvinyl chloride (PVC), which aren't recyclable nor good for the environment.
If you want to be super green and show off your green finger skills, you can buy a potted tree that you can plant in the garden and then use year on year. You could even decorate it with handmade Christmas decorations for a unique touch.
Also, make sure you switch your Christmas tree lights off—or all Christmas lights for that matter—when you go to bed at night, or consider investing in a timer so you're not wasting electricity.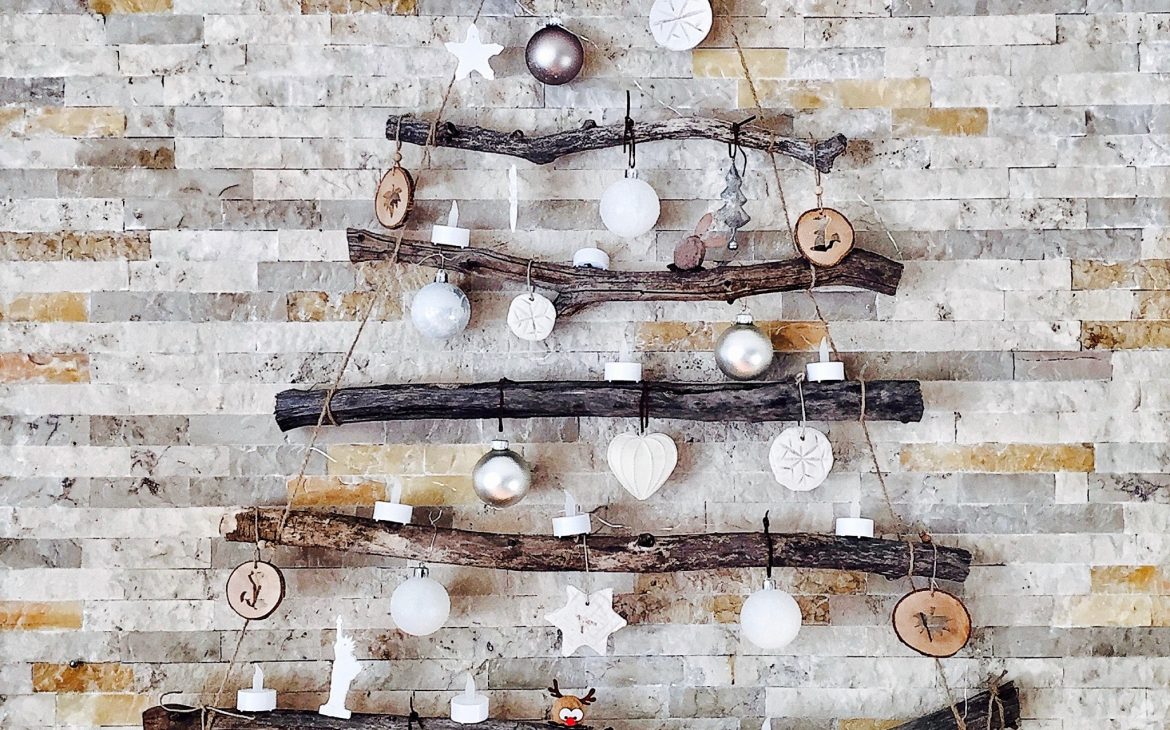 You are what you eat
Did you know that eating and drinking make up around a fifth of your carbon footprint in the UK? Reduce carbon costs of Christmas and only buy and cook what you need for the festivities, don't overheat the oven, put lids on pans, store leftovers, and dispose of any waste properly.
If you eat meat, opt for lower-carbon options like turkey, salmon, and goose. The more local you shop, the better—extra brownie points for labels signalling high welfare and sustainability standards.
Together, with small steps, we can work on making our world a greener one. And what better day to think about our planet as well as those we love around us.