Drag Queen Story Hour UK Review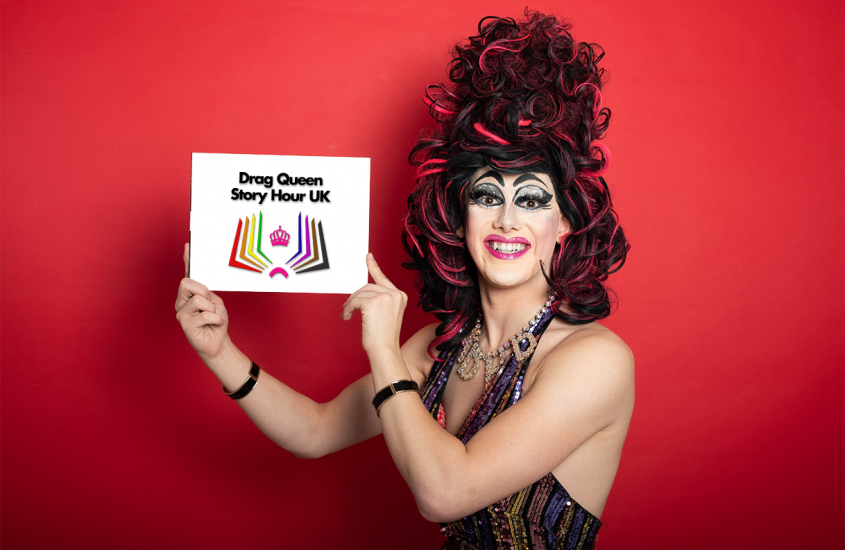 DRAG QUEEN STORY HOUR UK REVIEW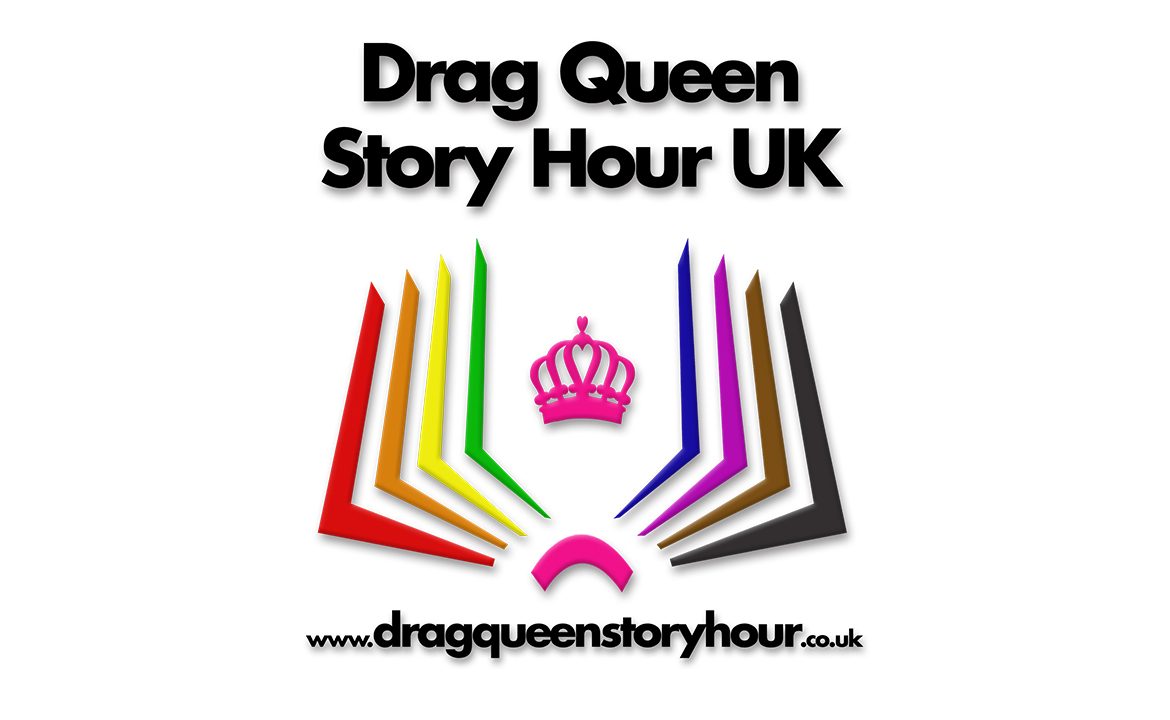 Show name: Drag Queen Story Hour 
Company name: Drag Queen Story Hour UK 
Performer name: Aida H Dee The Storytime Drag Queen
Real name: Sab Samuel
Age: 26
Instagram: @Dragqueenstoryhouruk
Facebook: Drag Queen Story Hour UK www.facebook.com/dragqueenstoryhouruk
Twitter: @DragStoryHourUK
WEBSITE: www.dragqueenstoryhour.co.uk
Let's get FABULOUS! An interactive and inclusive storytime like no other storytime you will ever be involved with! Are you sitting comfortably? Why? Get on your feet and let's read some stories! Aida H Dee The Storytime Drag Queen has travelled ALL OVER the country, reading inclusive stories and making everyone smile! Brought to you by Drag Queen Story Hour UK, DQSHUK have worked with Greenpeace, NHS England, Virgin Media, and have even featured on Forbes. A show not to be missed!
Drag Queen Story Hour UK is a great concept promoting diversity and acceptance in an engaging and child-friendly way. Aida is a natural children's entertainer and clearly loves performing and reading to children, and they clearly enjoy her shows. I was a little worried that my two would lose interest as its an hour long show but I was not to worry as Aida kept them fully engaged. She even got us parents up and involved.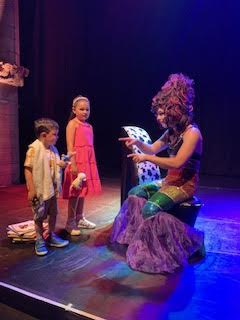 As a parent it can sometimes be nerve racking taking them so shows as they may not sit still but the children were free to wiggle, move etc during the show and Aida didn't bat an false eyelash. In fact when they started to get a bit wild, Aida rounded them up and brought it right back to the story. Cassi sat right next ti Aida and couldn't resist touching Aidas sparkly, rainbow jumpsuit.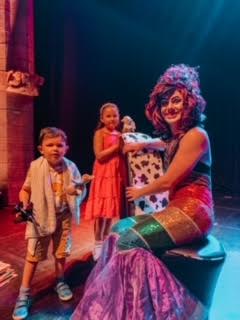 All the stories we age appropriate and one mentioned 'poo' which is always a crowd pleaser for the under 10's
I would happily sit and listen to Aida tell stories all day – a fab little show that everyone can enjoy 10/10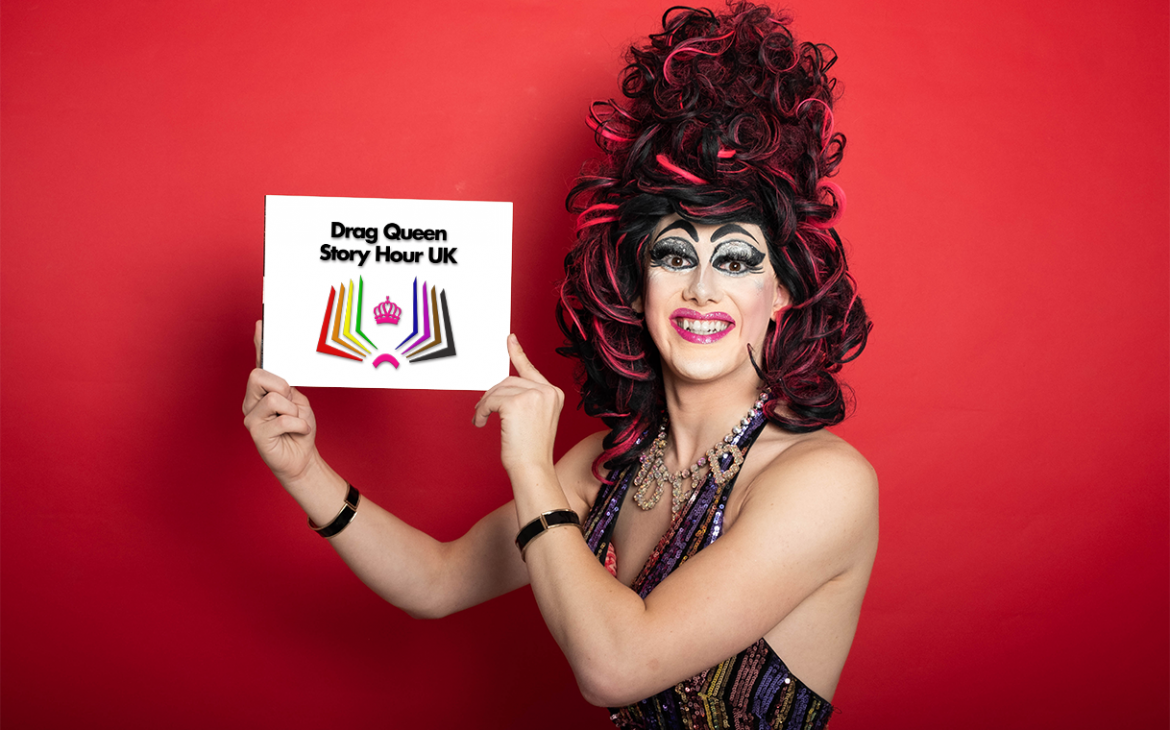 Aida H Dee, also known as Sab Samuel, is "The Storytime Drag Queen". Sab, 26, is a gay, autistic and ADHD storytelling queen who reads stories about acceptance and admiration of those who are different by entertaining young people with their own version of exciting stories. They have written the successful book known as The Three Goats United (published by Drag Queen Story Hour UK Publishing) appeared in Greenpeace UK, Forbes, and have worked directly with NHS England, Virgin Media, and many many city councils including Edinburgh, Bristol, Portsmouth, Brighton and Leeds. 

"I loved reading books as a child, but I actually REALLY HATED storytime at the library. Nobody did any silly voices, and nobody let me get up and get involved. It was only when I visited a pantomime that I really found a confidence in myself. At the age of 15, I dressed in drag for the very first time for my school play… and I was fabulous and it was so fun! (Even if I say so myself). The best thing, other than having the time of my life, was that I actually gave confidence to my peers for not caring what others think, and letting my self confidence take over, which goes to show that by simply just being yourself you can change the world! This show aims to give young people this very self confidence,  and maybe a laugh or two. I hope it does at least anyway! Haha!"
Instagram: @Dragqueenstoryhouruk
Facebook: Drag Queen Story Hour UK www.facebook.com/dragqueenstoryhouruk
Twitter: @DragStoryHourUK
WEBSITE: www.dragqueenstoryhour.co.uk