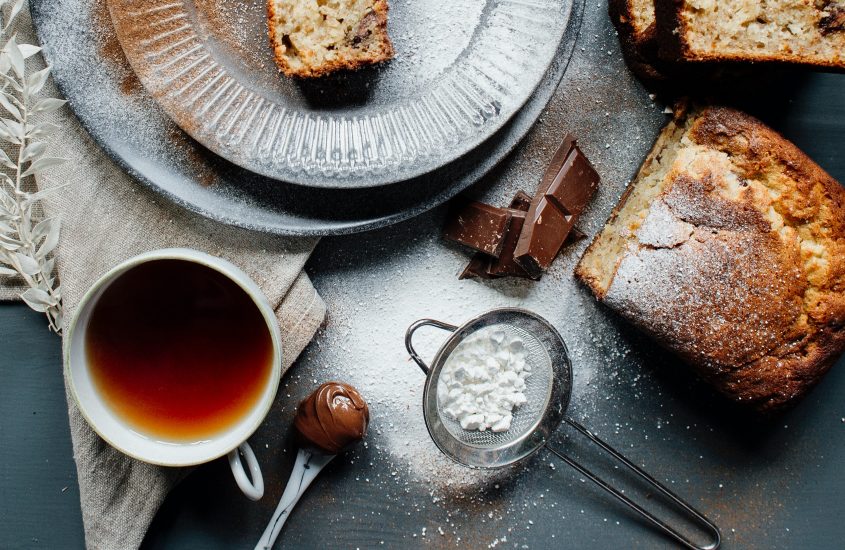 BANANA BREAD
My classic banana bread recipe is simple to make and it doesn't require much hands-on time or special equipment – simply mix everything together in a bowl, then you're ready to bake. It makes an ideal cake to make with little ones as you don't need to hover over them while they use an electric mixer.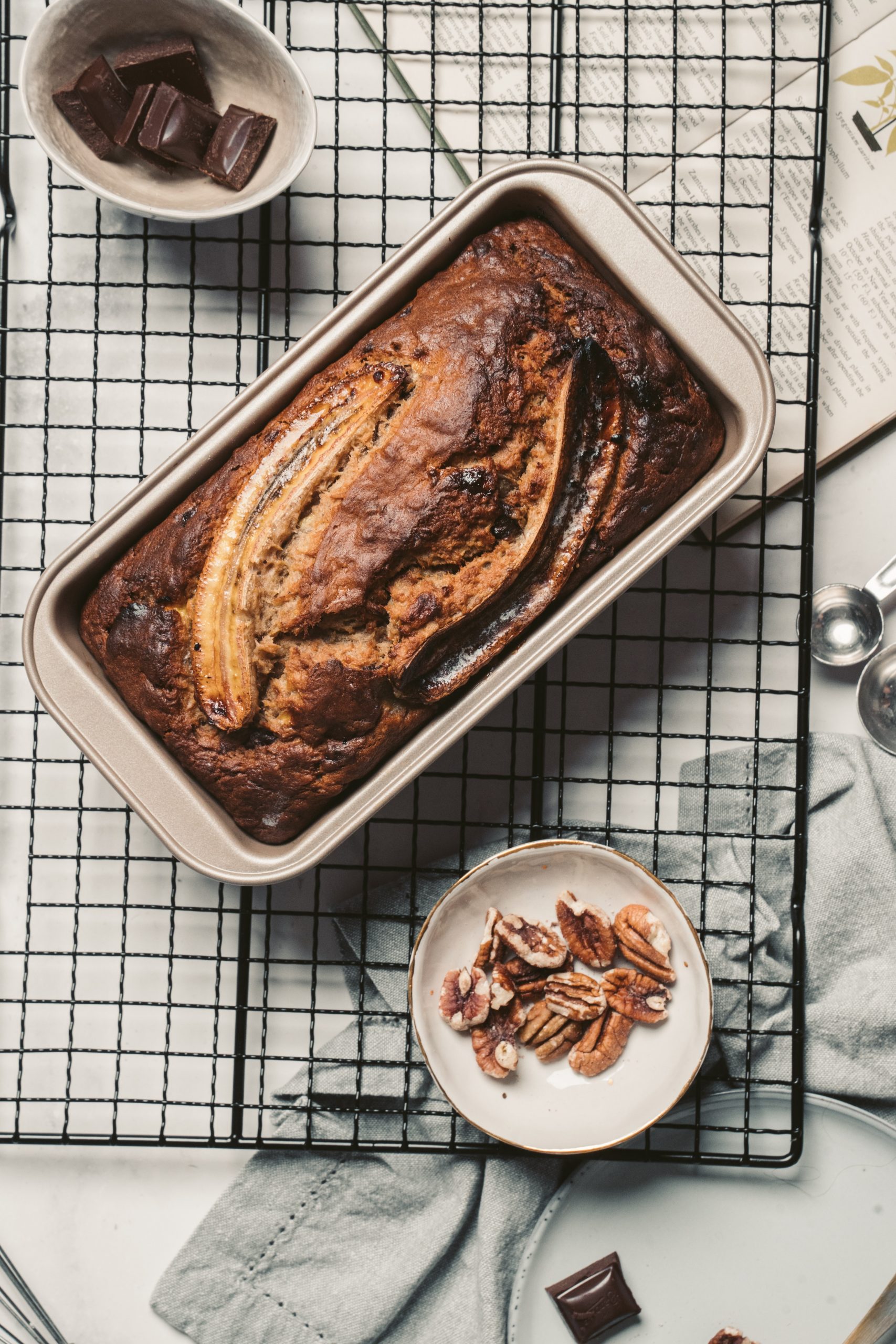 Ingredients
3 bananas (about 300g) very ripe and brown bananas
125g unsalted butter, melted
125g golden caster sugar
1 tsp vanilla extract or 1/2 tsp ground cinnamon
2 medium free-range eggs
175g plain flour
1 1/2 tsp baking powder
1/2 tsp bicarbonate of soda
50g nuts, roughly chopped (optional)
You'll also need…
1 litre loaf tin (approx 21.5cm x 11 x 7cm), lined with compostable baking paper, lightly greased and overhanging the short ends of the tin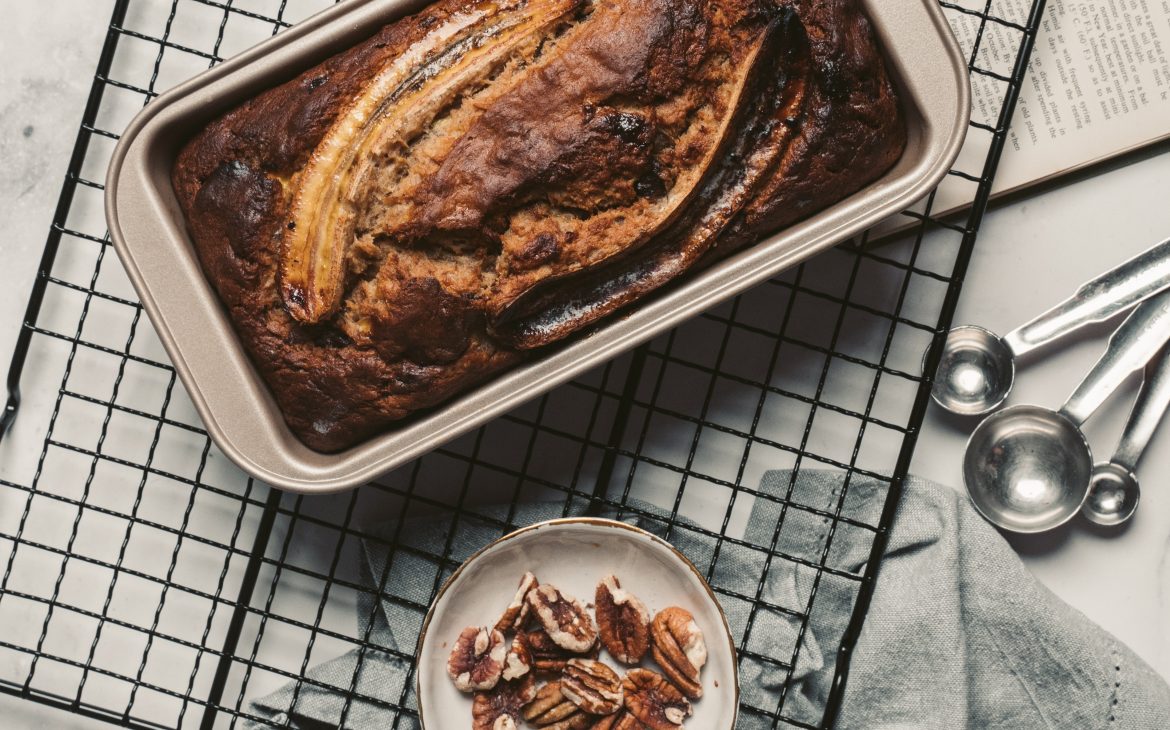 Banana Bread Method
Heat the oven to 180C/fan160C/gas 4. Mash the bananas in a large mixing bowl, then stir in the melted butter and caster sugar with a wooden spoon until well combined.
Stir in the vanilla extract or cinnamon (or use both if you like), then beat in the eggs. Sift in the flour, baking powder and bicarbonate of soda, then gently fold in, along with the nuts, if using.
Pour the mixture into the loaf tin, then bake for 45-60 minutes. The cake should be well risen and feel springy to the touch. Check it's done by poking a skewer into the centre – if it comes out clean it's ready. Leave to cool in the tin for 10 minutes, then lift out onto a wire rack to cool.
Handy Tips
When you line a loaf tin with baking paper, leave some hanging over the short edges of the tin. The excess paper will help you lift out the baked cake. 
If you have browning bananas in your fruit bowl and you're not yet ready to make banana bread, don't let them go to waste – freeze them in their skins. Defrost before using to make the cake.
Short on ingredients?
Swap 2 tbsp of the sugar for maple syrup, plus use extra to drizzle over the bake to serve.
Replace the caster sugar with light or dark soft brown sugar to add more of a caramel flavour.
Swap half the weight of bananas for a ripe mashed avocado.
Leave out the eggs – it still works well without.
Swap plain flour for a 50/50 mix of wholemeal. If you don't have plain flour – just use self-raising flour instead and omit the baking powder.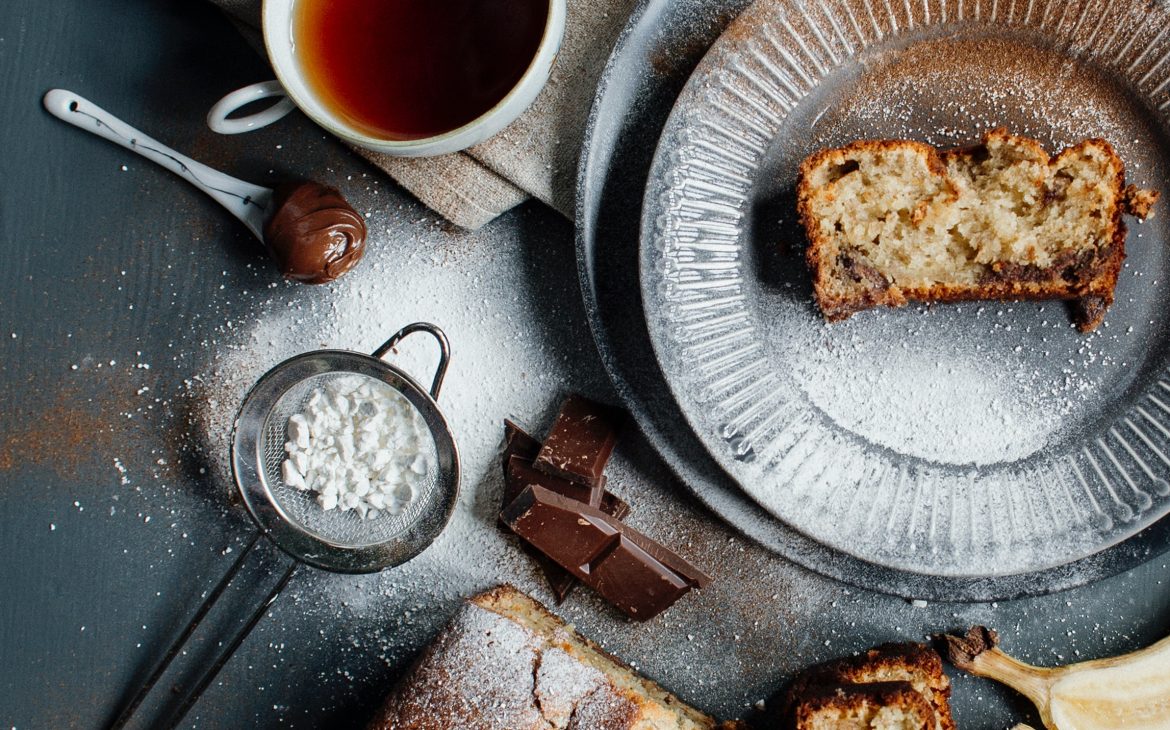 Click HERE for more family friendly baking