Emerging From the Storm author Harriet Knock speaks to Mumforce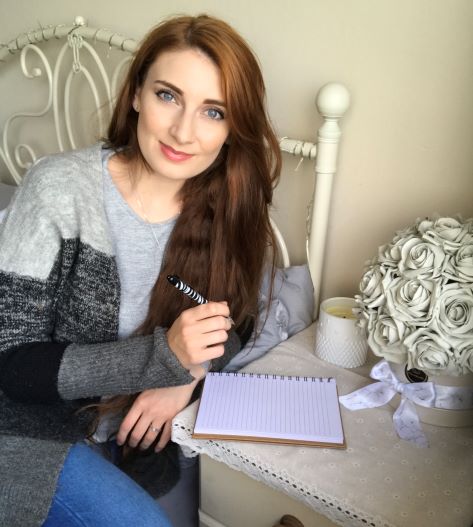 Battling mental health problems since the age of 15 has been tough.
To go from not knowing if I would make it to my next birthday because I felt suicidal and couldn't see a future, to going on to have a beautiful family of my own and publish a book about my experiences, by age 23, is just incredible.
Hello, I'm Harriet!
And I'm proud to say despite not being able to see a light at the end of the tunnel, I am still here.
Living with mental health problems is difficult and I hope my book will shine a light on the reality and depths of living with mental health problems that often don't get discussed, and promote recovery.
I hope my words will act as an inspiring reminder for all to believe in the existence of better days to come.
I now have two beautiful boys, aged 3 years and 18 months. We live in the very beautiful North Devon, with their Daddy (my fiancé), Luke.
Being a young Mum to two toddlers is hard, let alone doing so while battling with my own mental health but since having my first child, I have finally had the opportunity to pursue my passion of writing and am now able to share it with the world.
I have recovered from anorexia, depression and self-harm.
I still battle anxiety on a daily basis but I am determined to try to face it the best I can for my family.
Some days are better than others… Anxiety is strange, it's like you know the things you are worrying about are silly but that doesn't stop those worries from eating you up!
It's completely irrational but uncontrollable.
Some days I don't even want to leave the house, everything feels overwhelming and daunting. It would be easy to let it consume me but I have to push on for my little boys.
I put pen to paper to help free the busy thoughts and worries from my mind, and to share my personal experiences with others through writing poetry.
2020 has been a year that has turned the whole world upside down and flooded us all with uncertainty.
Never did I think that during a worldwide Coronavirus Pandemic, one of my dreams would come true… but here I am telling that story!
During lockdown I received a Publishing Contract with Arkbound, one of my lifelong dreams is to have my writing published and now it's becoming a reality.
Arkbound Foundation are a charity that aims to widen access to literature and improve diversity within publishing – helping to empower people from disadvantaged backgrounds to get their voices heard.
Now I am able to raise mental health awareness and share the reality of my battle with mental illness, through my collection of emotive poetry.
My debut book 'Emerging From the Storm' is launching on World Mental Health Day, 10th October.
Raising mental health awareness is incredibly important to me.
I have been featured in various press and on the radio about my experiences, and also about how I use cleaning as a coping mechanism for my anxiety.
On Instagram I currently have 27,000 followers, you can find me at – @making_ahouse_ahome.
I am open about my struggles there and share all sorts of posts – from my poetry, to cleaning, to family life, product reviews and more.
The more we talk about mental health problems the more we can normalise them and break the stigma.
It's my dream come true to have my book published and makes it feel like all the dark times and experiences I have been through, have been worth it to help others.
I want to raise awareness of the reality of how it feels in the mind of someone battling mental illness, and I hope my book will do just that.
Everything I do is for my perfect little boys, to hopefully create a better life for us and a future for them where mental health is more openly discussed.
They are the anchors in the storm of my mind that keep me grounded.
Remember if you are struggling, that whatever the weather now, a storm can't last forever.
Much Love,
Harriet x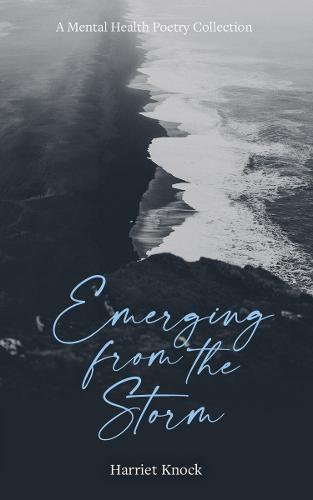 Emotional, real-life, inspirational.
Harriet Knock's debut poetry collection, Emerging From the Storm, will be on sale for £4.99 on https://arkbound.com/ from the 10 th of October 2020.
More fantastic Female HERE