Fantastic Female – Christelle Pellecuer, founder of Razana Afrika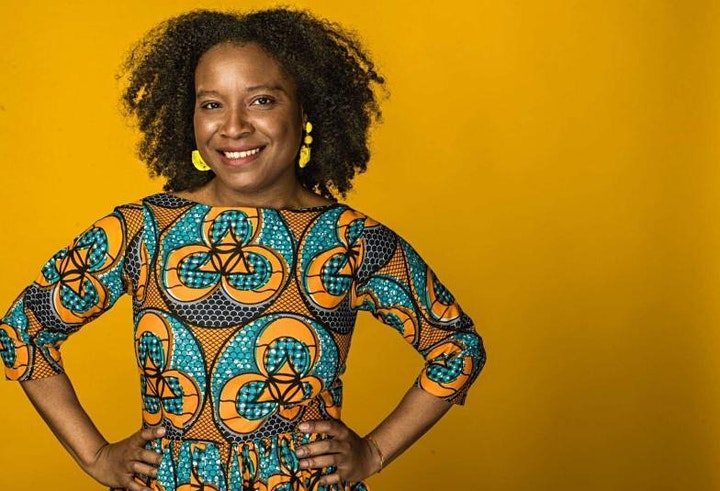 Christelle Pellecuer is the Founder and Creative Director at Razana Afrika.
Christelle is also a makeup artist (for fashion, film and TV industry), writer (screen and stage) and performer based in Bristol. Christelle's professional background also includes working in the education sector for over 15 years undertaking programme/project management roles with an international focus.
Christelle is also co-director of a small theatre company called Black Women Let Loose Theatre Company and they write, perform, produce and direct their own materials.
Christelle's writing is based on her experience as a Black woman living in the diaspora and as a transracial adoptee, exploring issues of identity, memory and displacement and she is inspired by African culture, traditions and mythologies.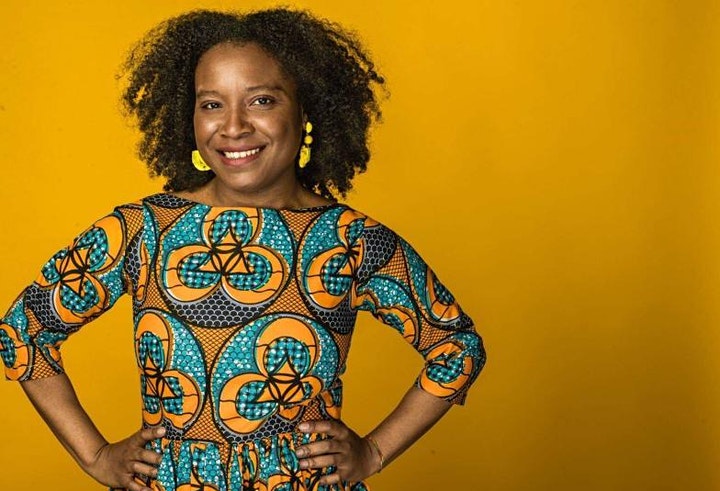 Christelle Pellecuer is the Founder and Creative Director at Razana Afrika.
How did you balance being a mother and professional? (don't worry if you are not a mum, just miss this question)
I don't know if I ever got the balance right. My daughter was 3 months old when I started university and she was about 3 years old when I started working. As a single mother it was the hardest thing to balance motherhood and professional life. You want to be around to see your child growth while at the same time you must earn a living. I guess you just try to do the best you can with the resources and support you have at the time. Now it is a lot easier as my daughter is all grown up, at university and living her own life.
What have you sacrificed (both personally and professionally) at each stage of your career?
Earlier in my career, I was travelling a lot abroad and I sacrificed some time with my daughter while I was away. Later in life, I would say that I sacrificed a lot of my personal time and my health because I was trying to please people and I didn't know how to say no and at time I burnout from overworking while in corporate environment.
Who inspired you and why?
I am inspired by women who are unapologetic about who they are, who live in their own power and within their truth and with integrity. Miriam Makeba is one of my life inspirations. She was unapologetic about her African identity and about her belief despite the consequences of having to exile away from her South African country and the detriment to her career. She was not afraid to live in their own term and not constraint by what society dictated at the time.
What advice would you give to young women who want to succeed in the workplace?
Know your own boundaries and learn to say "no". Having personal boundaries is so important in order to identify your priorities, to choose how you spend your time and to create a healthy working environment.
Do you think women feel intimidated in business?
I guess this depend on the specific work environment, but women could feel intimidated if working in male-dominated industry for example. In such environment women might face sexism, having to prove they are as good as the men and with not much support their managers. In addition of not being valued or promoted, they face unequal pay and have family responsibilities. So, it is really easy to feel intimidated. It is important for women to values themselves and know their strengths and weaknesses and seek for employers who values their employees based on their strength and not their gender.
Where will we find you on a Saturday morning at 10 a.m.?
In my garden with a book or a magazine on a sunny day or maybe on the phone catching up with family and friends.
What do you love about your job?
The freedom and ability to create, the possibility to support others and flexibility to master my own time. Being a freelance creative and being the Creative Director of Razana Afrika, a Bristol-based community interest company, have allowed me to have this freedom. Through the work I do with Razana Afrika, I am able to work with communities in Bristol but also further afield in raising awareness of African history, while also being able to use my creativity through the projects that the organisation is delivering.
What's the best career decision you've ever made?
To go freelance.
What's the worst career decision you've ever made?
Accepting a job only on the basis that I needed money to pay bills.
How do you organise your time?
Discovering bullet journal has been a life saver in term on managing my time and organising my life. I have been using my bullet journal as a daily planner, to-do-list and a record of my thoughts, goals and inspirations. My bullet journal allows me to track my activities in a highly visual manner and it is useful for someone like me who like to create as you can doodle, sketching or use collage in your journal.
What do you think is your greatest strength?
I can't pick just one strength but here you go…, my ability to connect to people, my resilience, and my creativity.
What do you think is your greatest weakness?
I am still having difficulty saying no but I am working on this and learning to really assess if a task or a project is really for me and really say "no" if it will bring me no joy or delegate it to someone else if there is someone else better qualified to do the project or task.
How do you make decisions?
When making an important decision I try not to rush and to also use my intuition in the process. I will start by identify my goal and be really clear on what I want as the end goal in the situation. Then I will gather necessary information, draw the options, weight the pros and cons of each option available and go with the one that is the better match to achieve my goal. Final step is to take actions. I will also try to review the decision at later stage.
What do you read?
I read varied type of books from fiction to non-fiction, from book dealing with business and leadership skills to personal development skills. I am currently reading "That's Remind Me" by Derek Owusu.
What do you think are the secrets behind getting to where you've got to?
The destination keeps changing along the journey, but I would say that self-awareness has been very important for me.  Really understanding what my strengths, my weaknesses and my values are, have help me to be clear on the steps to take along the way. Not allowing fear or difficult times to stop me in the journey have also been important and use the uncomfortable experiences as a fuel to push me forward. Finally having a good network of people who can support and mentor me and believe in my vision have also been essential.
Christelle Pellecuer is the Founder and Creative Director at Razana Afrika.
https://www.christellepellecuer.com/
https://www.instagram.com/mschristellerosette/
https://www.facebook.com/ChristellePellecuerMUA/