Fantastic Female – Emma Fisher, owner of The Baby College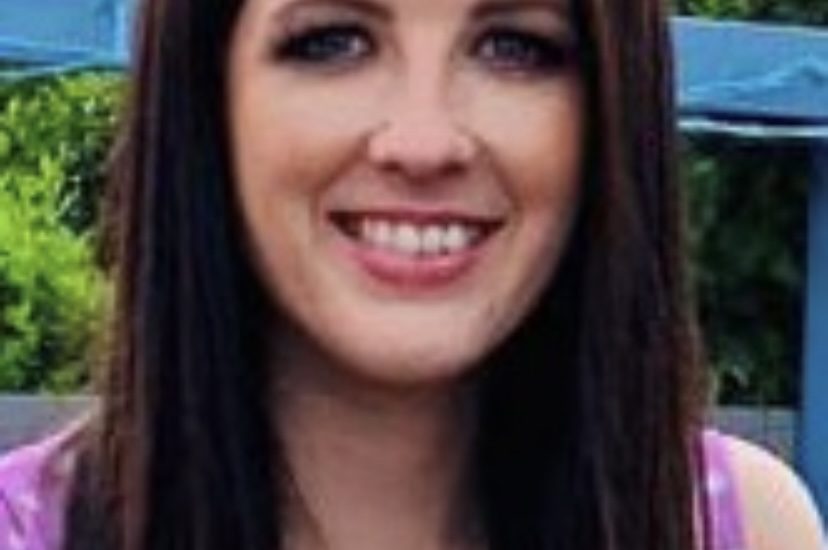 FANTASTIC FEMALE – EMMA FISHER, OWNER OF THE BABY COLLEGE
My name is Emma Fisher and I live in Giffnock, in the Southside of Glasgow. I am married to my wonderful husband Graeme and we have a beautiful little girl, Jessica, who is 2. 
When I was growing up I followed in my mums footsteps and became a Beauty therapist and then I went to the University of Stirling and gained my teaching qualification to allow me to become a Beauty therapy lecturer.
While growing up I loved attending dance and cheerleading class at my local dance school and we competed in many cheerleading competitions all over the UK. I coached younger children for many years in dance and cheerleading as I loved to work with children and young adults. 
I also took part in the Commonwealth games handover ceremony in India in 2010 which was an experience of a lifetime.
I started my baby massage journey in February 2020 and I have never looked back. There is no greater joy in life than seeing parents bonding with their babies while I can teach them skills that will help them through this journey.
With this passion I then brought Baby college to the Glasgow South area, allowing parents to come to a class that they can play, bond and help their baby develop while having fun.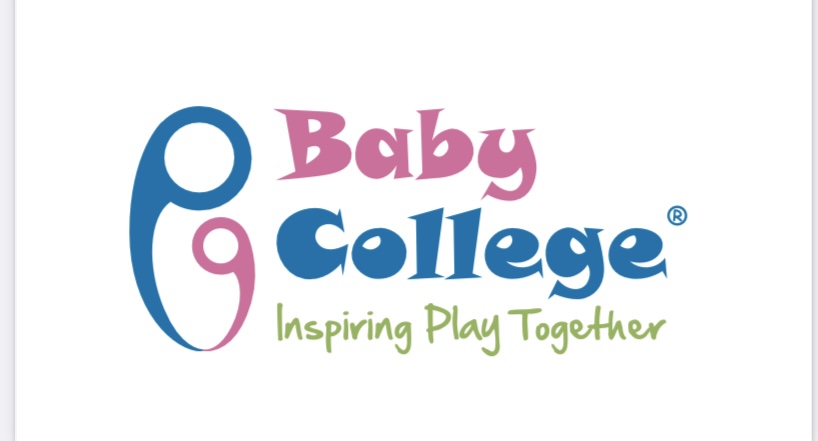 How did you balance being a mother and professional?
This isn't always an easy task. Sleepless nights can take its toll when you are working but in saying that, once I walk through the door to work I try to block out my personal life with my work life. Even if you are tired you just need to get through the day. I would always put a smile on my face and get the job done. The trickiest part is if Jessica is poorly or someone lets you down on childcare, you need to juggle when and where you can work. I am lucky that my husband Is self employed and could help out in these situations. I also think that planning ahead helps, if I am organised for the week, at home and in work, it makes life a million times easier.
What have you sacrificed(both personally and professionally) at each stage of your career?
Personally and professionally I have sacrificed 'time'. With a commute to Perth everyday taking 3 hours, my time was being used up in a way that was very frustrating. I wanted to be at home with Jessica when I finished work but instead I was stuck in traffic. This is when I decided I needed to make a change. I needed-to take the step to allow me more time at home with my family and also to do something that I love. On the drives home from work I would try to work out what opportunities I had to change what I was doing and this is when I found Baby college. I get so much more time at home with my family along with getting to be apart of other families lives. I didn't even need to think about the decision to sacrifice my permanent job in a pandemic, I knew this was the right decision from the get go!! Baby college gives me freedom to work the hours that I want, doing something that I am very passionate about and that makes me smile everyday.
Who inspired you and why?
My family, all of them!! I have the most amazing supportive family I could ever wish for. My husband always supports me in any aspect of my life, whether it be work or personal life. He pushes me to my full potential and he also reassures me when I am not sure I am doing the right thing. My mum, dad and my twin sister, Lisa, have always guided me, helped me through life challenges in both my personal and professional life and given me invaluable advice when I have needed it. My wonderful gran, who has helped raise me to be the person I am today and my wonderful daughter Jessica, she has given me a spark in life that I never knew existed. Jessica doesn't realise but she pushed me in the direction of Baby college and for this I will be forever grateful, I would never have taken this step to a better future if it hadn't been for her!
What advice would you give to young woman who want to succeed in the work place?
Work hard and do something you love! Most woman will work for the majority of their lives, do something you enjoy and if you are not enjoying it then work hard to make a change to do something you do love!
Do you think woman feel intimidated in business?
I can't really relate to this as personally I have never felt intimidated in business. I have always worked in jobs mainly surrounded by other amazing woman and I have never felt this sense of intimidation but I do have some friends who have been subjected to this. I do not understand why anyone in life would want to intimate or be nasty to other people but it does happen. If you can try and take control of this, speak out, tell someone and don't go on allowing it to be the norm!
Where will we find you at 10am on a Saturday morning?
Jessica likes a Saturday morning boogie! I will be collecting her from her dance class. She attends the Jam school of Dance in Giffnock and she absolutely loves it. When I collect her all the children come out with the biggest smiles on their faces.
What do you love about your job?
I love seeing all the parents and children every week! I love watching the children grow and having fun. Some of the babies that came to my first ever baby massage class are still with me at Baby college and that is such a wonderful feeling. What isn't there to love about having fun, laughing, singing, dancing, everyday with a group of wonderful parents and their babies/children!
What's the best career decision you've ever made? 
The best decision I have ever made was to start my baby massage classes. If I hadn't started them I would not have started Baby college. As I have said already, I love my job and that makes working easy! Leaving my lecturing career behind was a hard decision to make but absolutely the right one!
What's the worst career decision you've ever made? 
When I was thinking about this question, I thought for hours as I don't think I have any bad decisions in career paths but I wish I had started Baby college sooner!
How do you organise your time?
I laughed out loud at this!! I don't always do this very well. I normally have 20 million things to do in one day and only half get completed. I like to prioritise what is most important to complete. I don't always have my time organised but I am always prepared for anything I need to be prepared for. I ensure I prepare for my classes way before they go ahead but I am normally running around getting the bags packed for the day 5 minutes before we need to be anywhere. We always get there in the end!
What do you think is your greatest strength?
I am kind and friendly. I absolutely can't bare to see anyone being anything but this to other people. I don't understand why anyone would want to put someone else down. It is not in my nature. Anyone who enters my home or my classes will be welcomed with open arms(well maybe no cuddles at the moment with covid) but a friendly smile and a safe environment.
What do you think if your greatest weakness?
Self doubt for sure!! I doubt absolutely everything I do in life. I question why I did things in one way and should I have done them in another. This comes in both my personal and work life. I wish I could do something and then forget about it but instead I will ask myself what I could have done better! I need to get better at this and I am working on it.
How do you make decisions?
I am good at making decisions most of the time. I try to weigh situations up and then will go with the outcome I think is best. I always tell myself that if it isn't the correct decision I just need to live with that and move on.
What do you read?
. With having a toddler I sometimes find it hard to find the time for reading. I do love a book when I go on holiday. When I do read I love something light hearted and I also love autobiographies. I have been reading Stacey Solomon's, Tap to Tidy, not that I have used any of it yet!
What do you think are the secrets to getting to where you've got to?
Work hard to achieve what makes you happy!! I knew I needed a career change to make me happy and I am so glad I have taken the jump. I have always worked hard to get to where I have wanted to be in life and it has paid off.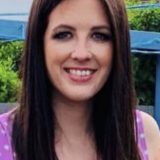 If you would like to join us at Baby college classes please visit our website www.babycollege.co.uk/glasgow-south or email [email protected]. We have classes in Polmadie, East Kilbride and East Renfrewshire but are expanding to other areas all the time! I look forward to meeting you and your little ones in the near future! 
More Fantastic Females HERE