FANTASTIC Female – Juliet White, co-founder of delilah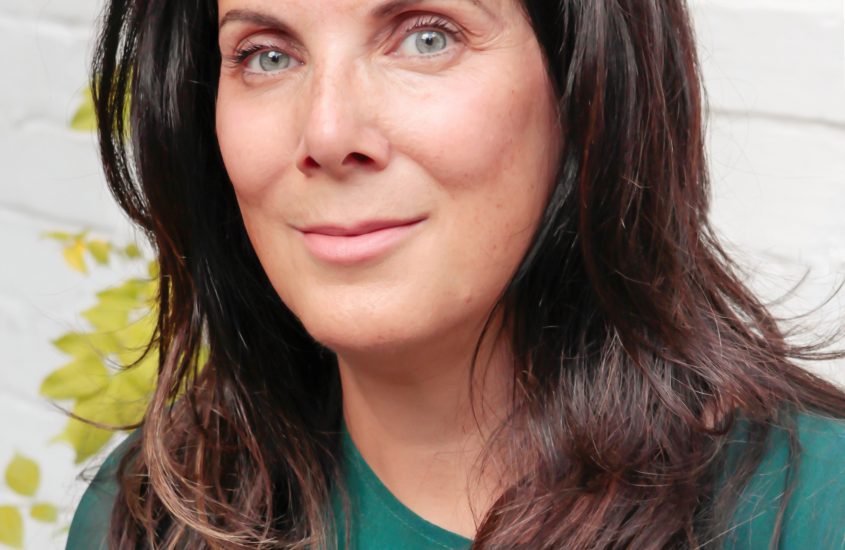 Juliet White, co-founder of delilah www.delilahcosmetics.com
I am the middle sister to two brothers; my mother was half Indian and half Persian and my Father is a Yorkshire man – I had wonderful parents who gave me a balanced up-bringing.
Both my brothers were very academic at school, while I was arty, sporty and had a consuming love for animals. To be honest the school academic environment didn't suit me well, I think it was fair to say I was a bit of a non-conformist. Coincidently, my first job out of college was with Mary Quant Cosmetics, based in London; if you had told me then that many years later I would start my own make-up brand, I would never have believed it.
I have always loved adventure and new challenges, which has led to a varied career from working in a theatrical agency to advertising. My love of sport and tennis eventually led me to setting up my own business in corporate hospitality, organising celebrity tennis events.
One of my early loves was photography, which I turned into a full-time business for 15 years; I was lucky enough to travel the world doing commissions, book covers and portraits. It was during this time I met my husband, who was working as a make-up artist doing product development for small brands here in the UK. The next step was inevitable, we combined our passions and in 2014 we started delilah. Here we are 6 years later, with a few more grey hairs, still loving the daily adventures and challenges.
My role is Operations Director, but as we are such a small team, I wear many hats from product development to marketing and sales, not to mention all the things that come with running a business and a small board of directors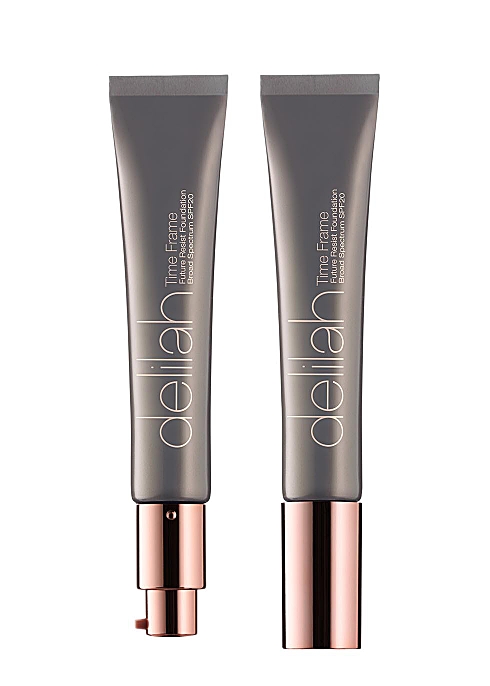 FANTASTIC FEMALE – JULIET WHITE, CO-FOUNDER OF DELILAH
What have you sacrificed (both personally and professionally) at each stage of your career?
Sacrificed is a strong word, but I suppose I would have to say 'time'. When you have your own business it is always 'your' responsibility, but like anyone, you can find times when you are distracted – personally and professionally. Unfortunately it has meant before that personal life and certain situations have had to be put on hold, but I am proud of delilah, where it is now and how far it has come, so every single hour spent on it has and does matter.
Who inspired you and why?
This is easy, both my parents. My mother was so easy to love, and inspired everyone with her giving and loving. My father is a self made man, a serial achiever, a businessman, artist, sportsman and published author. He seems to operate on a different plain to the rest of us, a world where anything is achievable through hard work, dedication, a sense of humour and by his own admission, 'a bit of luck'!
What advice would you give to young women who want to succeed in the workplace?
Surround yourself with people you inspire to be like and learn from them. If you aren't the smartest person in the room, then learn from the person who is. Support your colleagues and be noticed with modesty, strength, hard work and fun, specifically by giving more than you should and demanding less. You will see the rewards flow; know that you are worthy of them.
Do you think women feel intimidated in business?
Unfortunately yes. In the past, not too long ago, I was part of a board of directors working alongside dinosaurs who enjoyed intimidating and posturing in the boardroom. I learned pretty quickly that I needed to be the most informed person in the room to help alleviate my feelings of insecurity. I think to succeed in the workplace women need to aim to be the smartest person in the room, but to do that, there has to be a time of watching and learning.
Where will we find you on a Saturday morning at 10 a.m.?
In the summertime, amongst the flowerbeds or walking my beloved dog. I have a passion for wild flowers, meadows and untamed gardens. I am fortunate to live in the Thames Valley filled with glorious peaceful river walks, natural forests and wonderful farmers markets.
What do you love about your job?
Watching and hearing how our customers overcome their challenges to make them feel more confident in their daily lives – nothing gives me more satisfaction. I love the product development too; my dressing table is awash with new concepts and prototype products that I am constantly trying and testing. It gives me such a buzz!
What's the best career decision you've ever made?
Starting a business with my husband. So many people couldn't think of anything worse, but we make it work. Our lives are a whole together and we know everything about each other's days and challenges, so we can always be there for each other; the communication just flows. Don't get me wrong it has its moments of frustration, but it is the best career decision I have ever made, without a doubt.
What's the worst career decision you've ever made?
Trusting in someone that my instincts shouted at me not to, and sometimes compromising just to keep the peace. Always in the end both will bite you on the bum!
How do you organise your time?
In my opinion time management is one of the key areas to success. What works for me is my business and home life are combined into one, I don't separate them. Throughout the whole day I juggle work and play and it works. I can have a board meeting at 10am, at 12noon I can be in the garden planting a new bed of poppies and then back at 1.30 to compose the minutes of the board meeting. I do have a to-do-list that I challenge myself to get completed at the end of each day however, so there is some structure!
What do you think is your greatest strength?
Multitasking and organisation (I'm a woman!). I also feel lucky that I can face any challenge without much fear, helping me not to compromise my principles or beliefs, just to make challenges easier.
What do you think is your greatest weakness?
Possibly lack of patience; making rash decisions when impatience has got the better of me.
How do you make decisions?
Instinct, information and team work. I usually know how I feel about something straight away once I have all the information and shared in discussions.
What do you read?
To be honest I dont read that much fiction, I listen more. I listen to the radio and listen to my niece and nephews read me bedtime stories every night!
What do you think are the secrets behind getting to where you've got to?
Passion, hard work and determination, with a good team of people around you. Believing in your product is so important.
FANTASTIC FEMALE – JULIET WHITE, CO-FOUNDER OF DELILAH
Find more Fantastic Female HERE