FANTASTIC FEMALE – Katy Markey,co-founder of Apollo Theatre Arts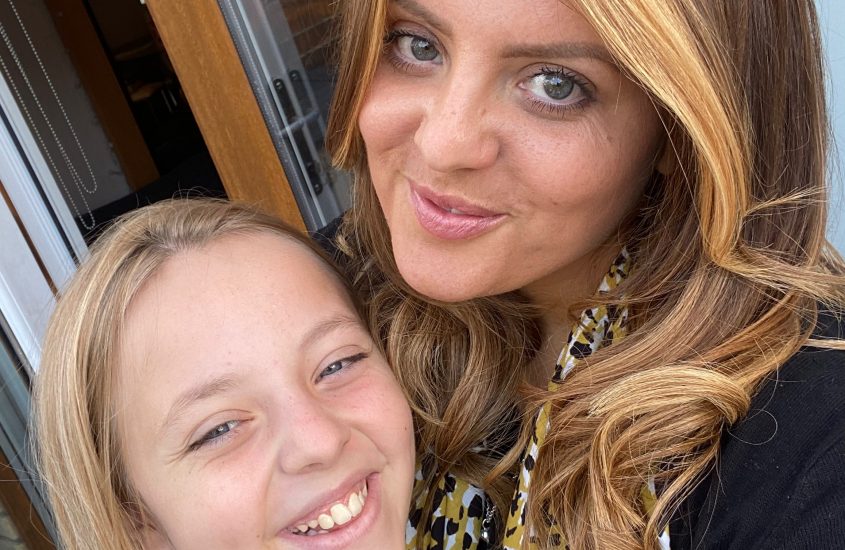 FANTASTIC FEMALE – KATY MARKEY,CO-FOUNDER OF APOLLO THEATRE ARTS
Hi there! My name is Katy Markey, I am 37 year old mother to Evie-Grace, 11, and Co-Founder and Principal of Apollo Theatre Arts. I grew up in the performing arts world and went to drama school in London when I was 21. I worked professionally as a performer before struggling with vocal injury and also realising that there were new dreams to pursue.

I had my daughter, having been told I could never have children due to my PCOS, and reassessed what was important in life. I wanted to do something to help and support young people and soon discovered how incredibly fulfilling that was. With schools in both Brighton and Edinburgh now, we are expanding across the UK and want to keep creating spaces for young people to feel safe, to embrace what makes them different, to be proud of their talent, to build their confidence and, for those that want to, to help them pursue their dreams of a career in the arts.
You can check out what we do at www.apollotheatrearts.co.uk or on fb and insta @apollotheatrearts
FANTASTIC FEMALE – KATY MARKEY,CO-FOUNDER OF APOLLO THEATRE ARTS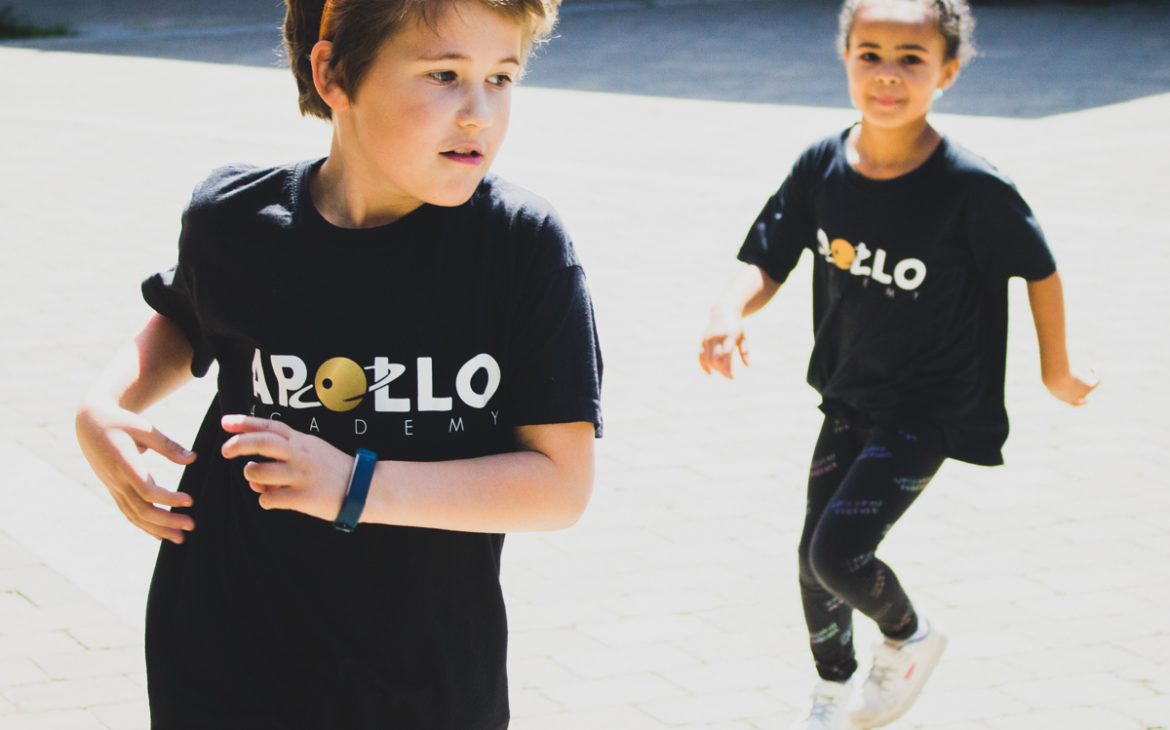 How did you balance being a mother and professional?
With difficulty! The mum guilt is real, but I try to keep focused on the fact that what I do is for my daughter, and for our life, and she always lets me know how proud she is of me, which makes it all worth it! It also helps hugely that she can get involved as well.
What have you sacrificed (both personally and professionally) at each stage of your career?
During lockdown I realised that I had actually sacrificed a lot of myself and my self-worth for my career. 80-hour weeks and always living under pressure and intense deadlines had become my normal and something had to give. Now I have learnt to have a better work / life balance and to remember that my time and wellbeing is worth more. I can't be good at my job or as a mum if I'm spread too thin and burnt out!
Who inspired you and why?
So many amazing women inspire me every day, from famous people, to my friends, to my students and my daughter, but my biggest inspiration has always been my mum. After finally removing herself from a toxic and traumatic relationship, she re-built her life from scratch, going to university and forging a career in a male dominated industry. She is a real life girlboss!
What advice would you give to young women who want to succeed in the workplace?
BELIEVE IN YOURSELF! There will always be people who struggle to champion you for their own reasons but surround yourself with those who see what you have to offer and who believe in you and what you bring to the table. Stay strong, stay resilient, and always stand up for what you believe in.
Do you think women feel intimidated in business?
I think that sadly many women probably do but I think it will differ hugely depending on the sector. I am extremely lucky that in my field I don't feel intimidated as there are so many fantastic women who have gone before and paved the way. There are many male dominated industries however where women are still having to work so hard to make their mark and be considered as equal.
Where will we find you on a Saturday morning at 10 a.m.?
Since my lockdown epiphany, Saturday is my sacred day off. Usually at 10am on a Saturday you'll find me having breakfast with friends and / or my daughter or curled up reading a book!
FANTASTIC FEMALE – KATY MARKEY,CO-FOUNDER OF APOLLO THEATRE ARTS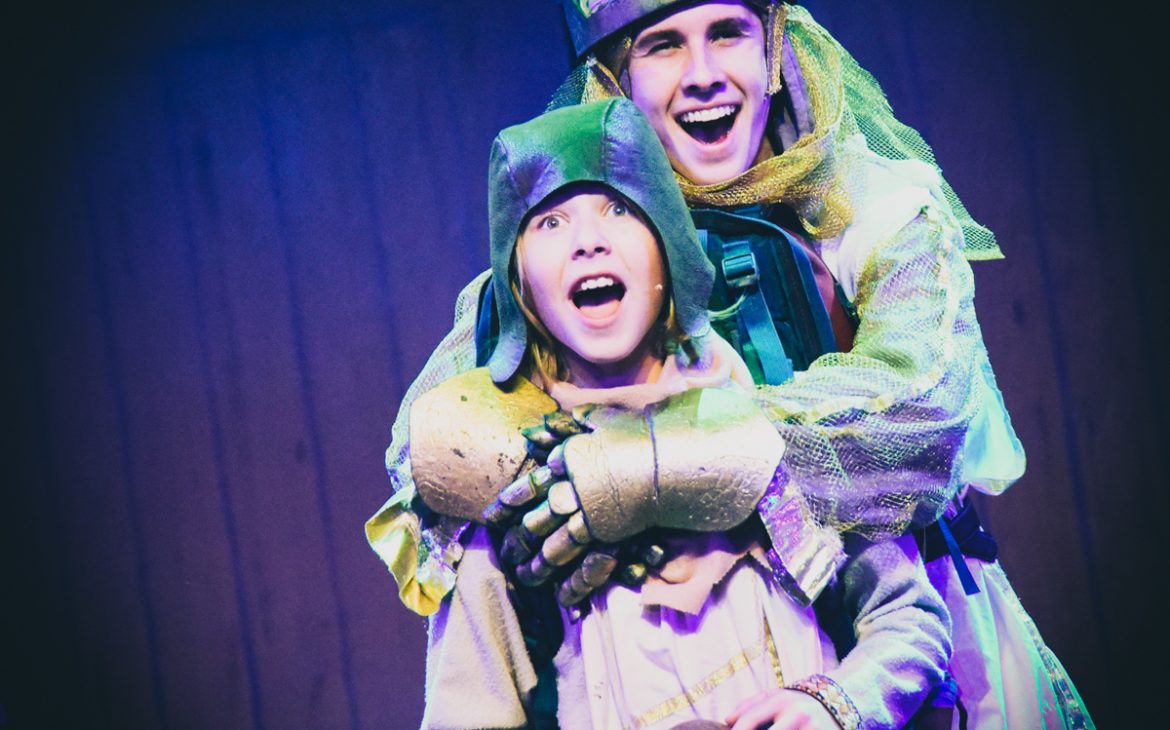 What do you love about your job?
It is the most rewarding thing to help young people and see them flourish. I have navigated my students through issues with their race, their sexuality, their mental health and many other things. I am so proud to have created a space where young people can embrace everything that makes them different or quirky, embrace their talent as something to be so proud of, not to hide and help them be the best version of themselves.
What's the best career decision you've ever made?
Taking the leap to leave my stable, salaried job and become my own boss! I was Head of Performing Arts at a prestigious private school and I adored my students, making it very difficult to leave, but I needed to take that risk and leap of faith and focus all my energy on Apollo.
What's the worst career decision you've ever made?
I try to see all decisions as positive because you can learn from them all. I once purchased a franchise of a drama school and, for various reasons, it all went disastrously wrong andleft me in a terrifying financial position. I did learn so much from it though and I do firmly believe that it's a huge part of how I got where I am today.
How do you organise your time?
I love a list! I like to make a list every day and try not to beat myself up too much if I don't tick it all off that day! I am trying really hard to be better with stopping work at a certain time, putting my phone down and switching off – it's a work in progress though!
What do you think is your greatest strength?
I think my tenacity and spontaneity! Once I have decided I want something, I will throw everything I have into it and often people are worried that I'm taking big risks (which I usually am), but I trust my gut instincts and I know what I'm capable of.
What do you think is your greatest weakness?
I am incredibly stubborn and headstrong and a control freak! Sometimes in business these can be good traits, but I definitely need to get better at allowing people to help, delegating and relinquishing some control.
How do you make decisions?
I try always to trust my gut as it has never steered me wrong. It might sound crazy, but I often toss a coin – I would never let the coin actually decide, but I read my gut feeling when the coin lands and that's usually how I know if the decision is right! I also tend to go by the rule that if it feels really hard, it's the right decision.
FANTASTIC FEMALE – KATY MARKEY,CO-FOUNDER OF APOLLO THEATRE ARTS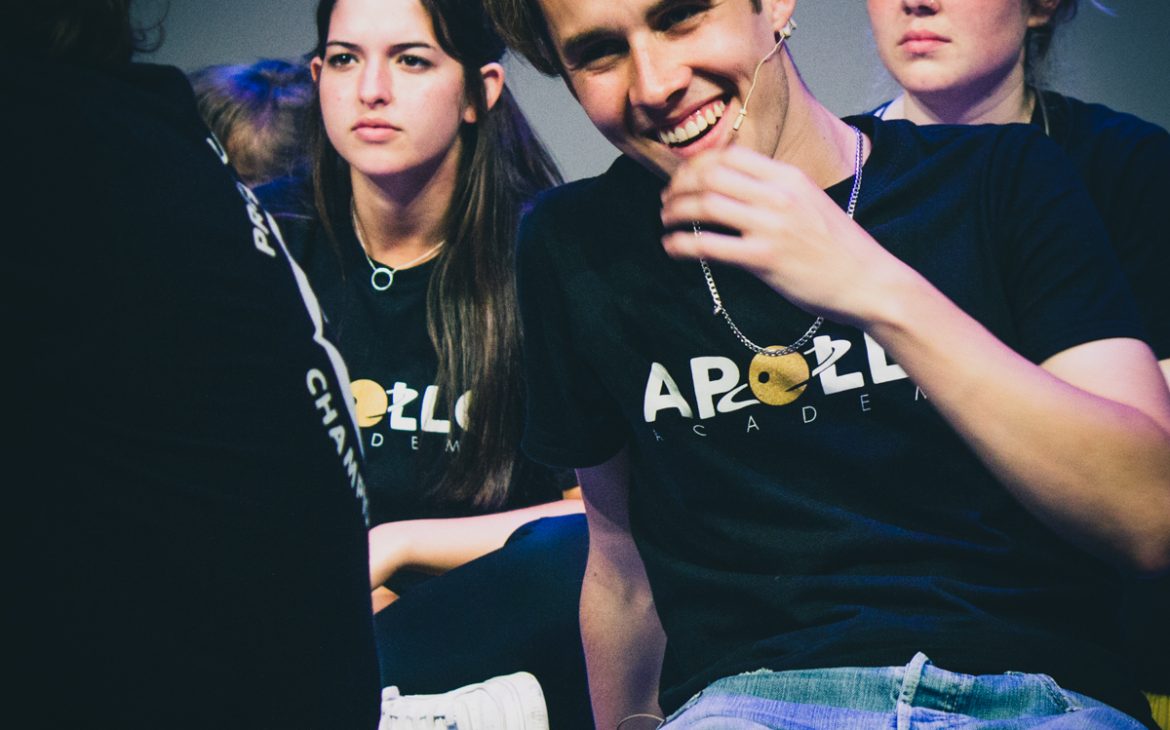 What do you read?
EVERYTHING! I love to read and as a parent and businesswoman it has become such a luxury in life. Dorothy Koomson is a friend and hugely successful, critically acclaimed author and I do find a very special joy in her books, which are mainly crime thrillers. I also love Sally Rooney novels – I think the way she writes flawed, real, vulnerable, inspiring women is just incredible!
What do you think are the secrets behind getting to where you've got to?
I'm not sure there are secrets to be honest, and I always feel like I have imposter syndrome, but I would say – surround yourself with good people who support you and believe in you, believe in yourself, trust your instincts, trust the universe, learn from every failure, have no regrets and shoot for the moon!
You can check out what we do at www.apollotheatrearts.co.uk
Facebook – www.facebook.com/Apollotheatrearts
Insta www.instagram.com/apollotheatrearts
FANTASTIC FEMALE – KATY MARKEY,CO-FOUNDER OF APOLLO THEATRE ARTS
Find more Fantastic Females HERE