Fantastic Female – Katherine Bryan-Merrett, Artist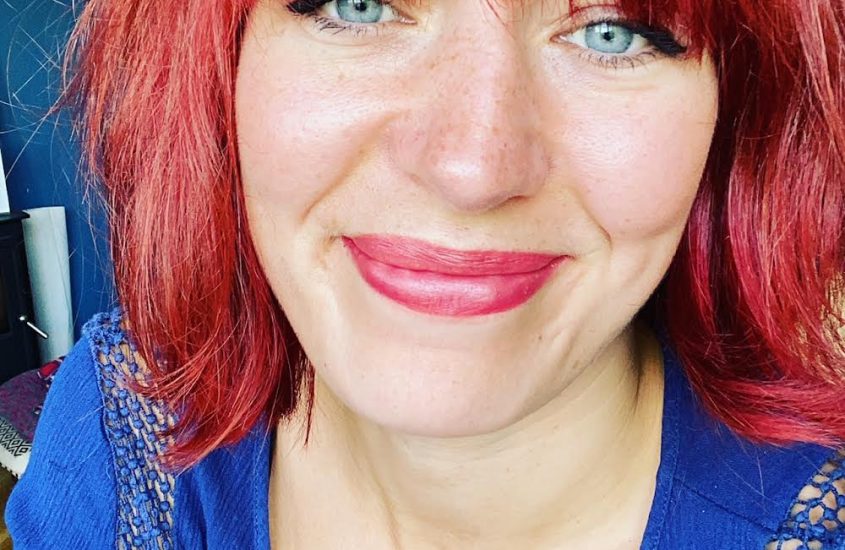 FANTASTIC FEMALE – KATHERINE BRYAN-MERRETT, ARTIST
Katherine Bryan-Merrett , mum of two – Alice 5 and Robin 3, I am a self taught portrait artist and interior mural painter living in the Cotswolds. I have had a bit of a portfolio career having previously worked in Property, Sales, Software development and In a private members arts club start up, as well as self initiated consultancy roles and have founded a few businesses over the years (some more successful than others).
Portraiture has always been my first love and although it's been a long time coming, I'm now doing it full time and loving it! It offers the ultimate flexibility and work satisfaction, working around my family's ever changing needs.
You can see my work on my Facebook page:
Or Instagram: www.Instagram.com/kbmartist 
FANTASTIC FEMALE – KATHERINE BRYAN-MERRETT, ARTIST
How did you balance being a mother and professional?
I don't think you ever really reach a "balance" it's more about prioritising and learning to go with the flow, regularly accepting the new limitations of both roles as well as a bucket load of patience..!
What have you sacrificed (both personally and professionally) at each stage of your career?
I have closed a business and left three roles through the time of having children. My mum had bowel cancer when my eldest was just 1 and I felt I wasn't able to either give her the support she needed or be the present mother I wanted to be, I ended up closing my business of 7 years as something had to give.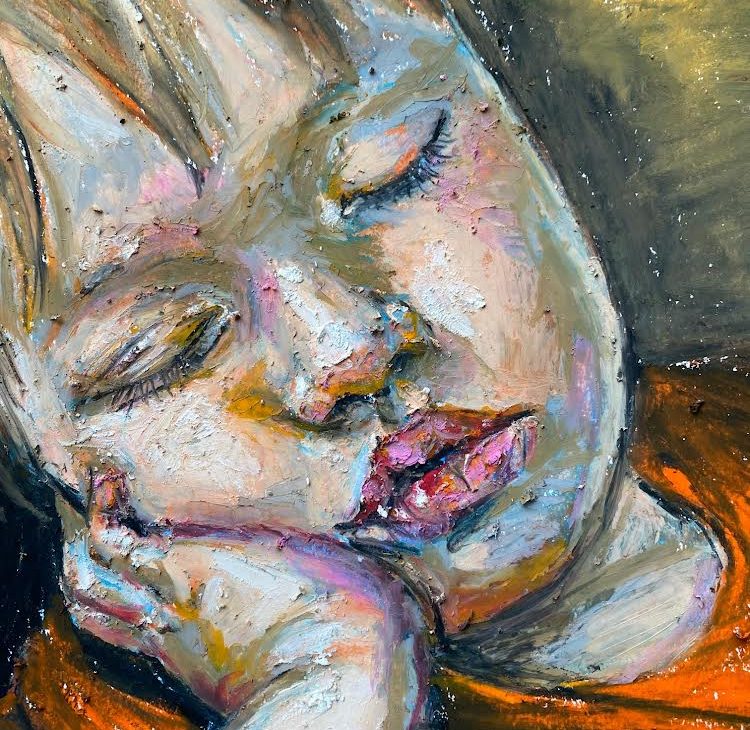 Who inspired you and why?
My mum – she was a single mother of three children and managed to put herself through university, get a stable job and relocate us whilst juggling motherhood and eh hum a bit of a difficult daughter. Also my friend Ellen Green who is a fantastically successful entrepreneur, balancing two children, two businesses and living in two locations!
What advice would you give to young women who want to succeed in the workplace?
Don't be afraid to ask for what you want on the terms you need. A lot of my roles have been self designed. An intensive part time role where you actually feel valued is much more sustainable than a full time one that is underpaid and where you are undervalued.
Do you think women feel intimidated in business?
Yes definitely, there is still a sense of a "boys club" in many top roles and the feeling that you need to really prove yourself more than your male counterparts.
Where will we find you on a Saturday morning at 10 a.m.?
Heading out for some country air with the family! A refreshing walk in the woods, a run around on the common or heading into Stroud farmers market for some tasty treats!
What do you love about your job?
I love seeing the response from my clients when they receive their artwork. There is just nothing as rewarding than bringing someone to tears of joy and knowing that the thing you made will be really treasured. It's such an end to end positive experience. I love creating the work and the work goes on to create joy for my clients.
What's the best career decision you've ever made?
I left estate agency in Bristol to make art! It was a gigantic step and led me to set up an arts centre on Dorset.
What's the worst career decision you've ever made?
I don't regret any of the decisions really as I've learnt so much from everything I've done, but closing my business South West Art Workshops was a very hard decision that felt like I had had my cards dealt.
How do you organise your time?
It's very much dictated by the needs of my children, somewhere between the school runs and after school clubs, I try to maximise my time with exercise and painting.
What do you think is your greatest strength?
I am good at creating opportunities and working with a wide range of people. In whatever you do, communication is key! I think my adaptability and human approach is what has enabled me to succeed in various roles.
What do you think is your greatest weakness?
Having ridiculous expectations of myself and wanting to do it all! It became much more visible when struggling with the work/life/mum/caring balance. As soon as I create any space I am always so fast to fill it with a crazy amount of projects.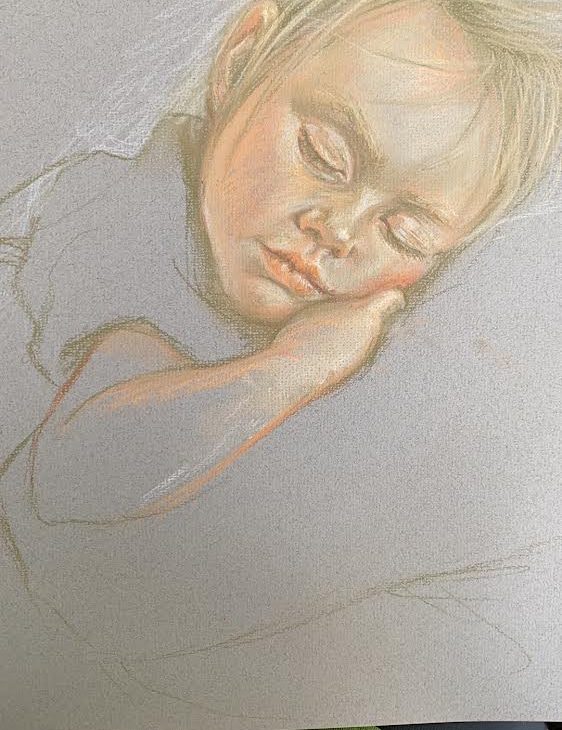 How do you make decisions?
With my gut and with some conversations with my ever-supportive partner! I can often get carried away with an exciting opportunity or idea, my partner grounds me and helps me think about the realistic impact and needs around it.
What do you read?
Embarrassingly not a lot and not very often (other than children's books to my kids at bedtime).. I've recently joined a book club with some friends, but we're pretty hit and miss. I'm currently (slowly) reading "Glittering a turd" which is thus far brilliant!
What do you think are the secrets behind getting to where you've got to?
It's cheesy – but passion, along with a lot of self determination, a quite obsessive nature and a deep NEED to continue making! Also (very importantly) a supportive community of family and friends.
@kbmartist 
FANTASTIC FEMALE – KATHERINE BRYAN-MERRETT, ARTIST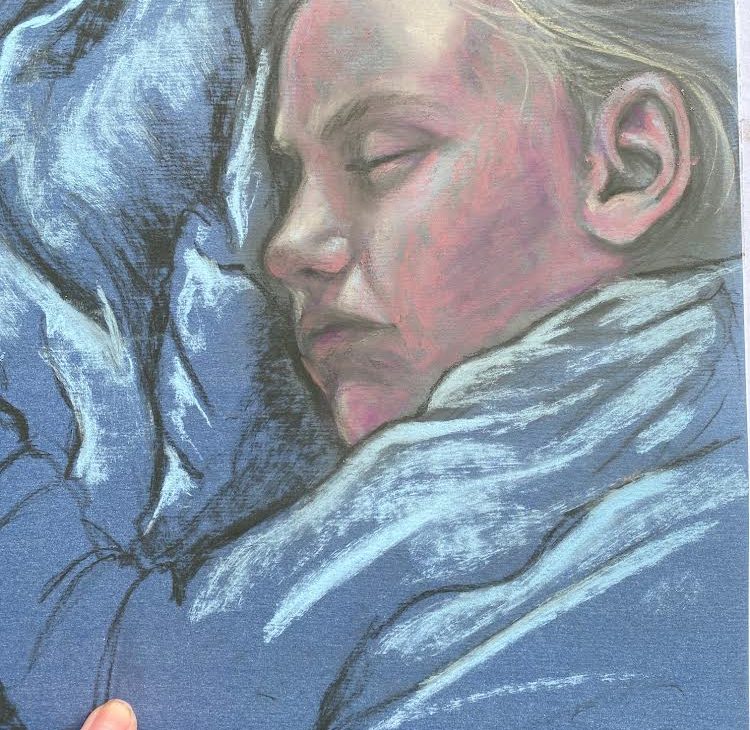 More Fantastic Females HERE