Fantastic Female – Lorna Wilson, Founder of Mnched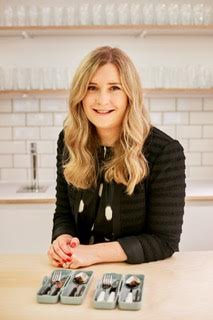 FANTASTIC FEMALE – LORNA WILSON, FOUNDER OF MNCHED
Mnched was created by mum and foodie Lorna Wilson in the summer of 2020, in preparation for returning to the office post pandemic, Lorna's work announced that they would no longer provide cutlery for shared use in the kitchens.
Lorna began sifting through t he market to see what was available. Nothing quite cut the mustard. Options were either bamboo, child sized or boxed in materials that that didn't exactly scream "hygienic". Lorna knew there had to be a better alternative, a set made for everyday eating – fully sized, great looking and easy to clean.
Mnched was born. Built to last a lifetime, its beautiful design combines outstanding quality to make eating (and drinking) on-the-go a truly enjoyable and enviable experience.
Lorna's background is in shopper marketing but she's always known she wanted to start her own business. Inspired by Chilly Bottle who turned water bottles into an accessory, Lorna thought why can't thoughtful design and great quality be applied to travel cutlery too. After a lot of research, it was clear to Lorna that there was a gap in the market and consumer demand for high quality portable culinary.
Mnched is made from stainless steel, the most long-lasting and hygienic material with handles in a range of colours. 
social links are: Instagram – @wearemunchd and the website is: www.mnched.com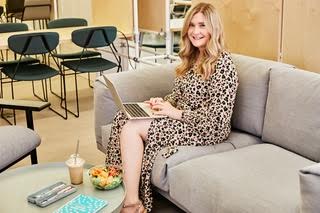 ● How did you balance being a mother and professional?
Since becoming a mother I've become a better leader and manager. I don't need to do everything myself – it's for me to set the vision and goals and bring my team on the journey to make that happen. I only get a short time with my son during the week, so I try and get rid of any distraction to concentrate on him. A gamechanger has been setting my phone on downtime everyday between 5-7.30. It is also so important to take time for yourself – for me going to the gym a few times a week makes all the difference.
● What have you sacrificed (both personally and professionally) at each stage of your career?
Prior to becoming a mum, I don't feel like I was having to make sacrifices for my career. Working in marketing there was always a good balance between work and play.
When I got pregnant, I was initially very worried that it was going to hinder my progression and originally opted for a shorter maternity leave. However, I ended up taking a whole year and I'm so glad I did.
Not only did I get to spend time with my son, but it also gave me the time to start thinking about starting my own business which I had always wanted to do!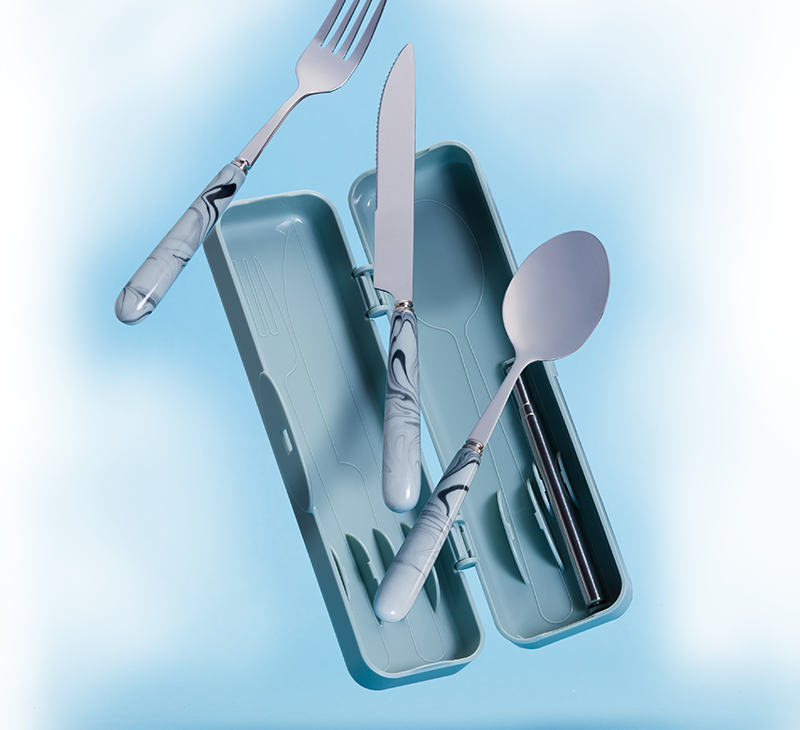 ● Who inspired you and why?
There are 2 women in business who have really inspired me – Jo Malone & Marcia Kilgore. They both came from very humble beginnings and have risen to huge success.
Neither has any kind of business background, didn't know how to run a company but they learnt as they went along and worked incredibly hard and learnt from any mistakes they make along the way.
● What advice would you give to young women who want to succeed in the workplace?
Two keys things that have worked for me are:1. Find your niche – even if you are early in your career, you can still find an area to make yourself the expert in. This will raise your profile and make you valued.2. Believe in yourself and don't be afraid to have tough conversations if you feel that you aren't being rewarded for your efforts both in title or financially. Make sure you approach it in the right way by telling your boss you want to have a conversation about XYZ and book a meeting to discuss it. Then go to that meeting prepared with clear rationale. If you don't get it at that time – make sure you have clear objectives to get it soon!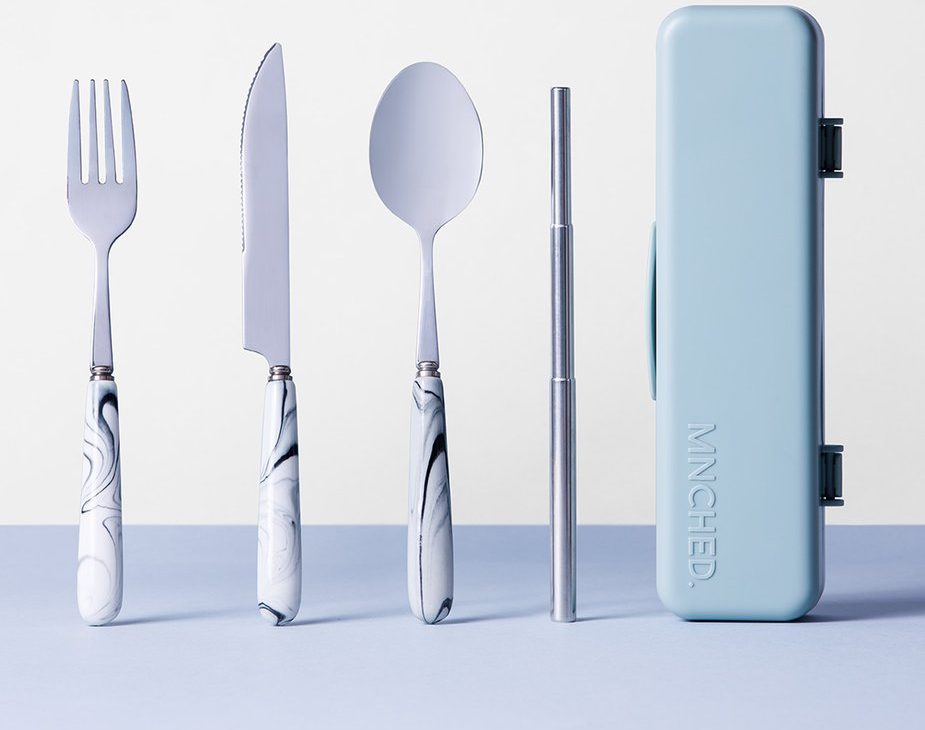 ● Do you think women feel intimidated in business?
In my experience there still aren't enough women in leadership positions with mainly men filling these roles. I wouldn't necessarily say this makes you feel intimidated, but men do have different approach to things.
● Where will we find you on a Saturday morning at 10 a.m.?
My 3 year old son has just started gymnastics on a Saturday morning so you will find me watching him probably enjoying a cup of tea!
● What do you love about your job?
I work for a marketing agency as well as running Mnched – The world's first portable cutlery & straw – in a dishwasher safe case.
In my day job I help to build the brands of million-pound companies and run their global marketing campaigns. In my business I get to do it all myself from creating the product, building my own brand, and selling it to customers.
On both I love the journey to make it all happen – seeing it come to life and the people I get to work with while doing it.
● What's the best career decision you've ever made?
When I first started work, I took a job at a small marketing agency and it wasn't very well paid. Because it was small, I got given a lot of responsibility quickly and gained a huge amount of experience.
Two years later I applied and got a job at a large agency in London in a much higher position than I would have got if I worked my way up from the bottom of a large agency.
● What's the worst career decision you've ever made?
haven't made any disastrous career decisions – definitely things I have learnt from on the way but nothing I regret!
● How do you organise your time?
I spend the first 15 minutes of my day planning the key priorities – what I need to get done, what I can delegate and what can be left until another time. I try not to have a never-ending list and really focus on the key things I have to do.
● What do you think is your greatest strength?
My greatest strength is that I constantly have ideas and solutions – anything that is thrown my way I will have a way around it.
● What do you think is your greatest weakness?
I sometimes make rash decisions without properly thinking them through, a recent example would be that I took all the bulky radiators out of my flat without thinking through what I would replace them with and now there are holes in the wall! Winter is coming so really need to get that sorted…
● How do you make decisions?
I'm an impulsive decision maker! In general, I think I have quite a good gut instinct and then I might validate that by having conversations or data. It has worked so far!
● What do you read?
I don't read as such, but I do listen to podcasts or audiobooks a lot. Some of my favourites are The Diary of a CEO with Steven Bartlett, How to fail with Elizabeth Day and Sh**ged, Married, Annoyed with Chris & Rosie Ramsey.
● What do you think are the secrets behind getting to where you've got to?
I've worked hard, asked lots of questions, always open to learning and never let fear hold me back from where I want to get to. If you ever find yourself worried about something, ask yourself "What's the worst that could happen?" The answer is never that bad.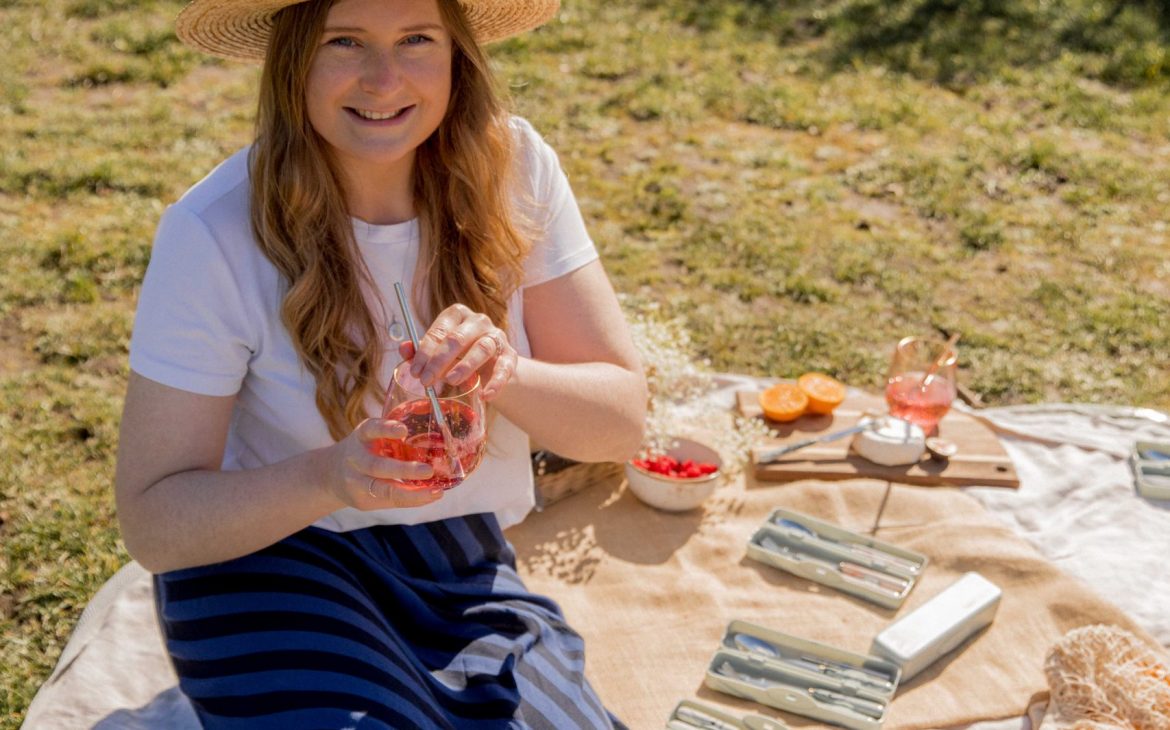 More Fantastic females HERE