Fantastic Female – Maya Vertigans founder of SUSTAINER CONTAINER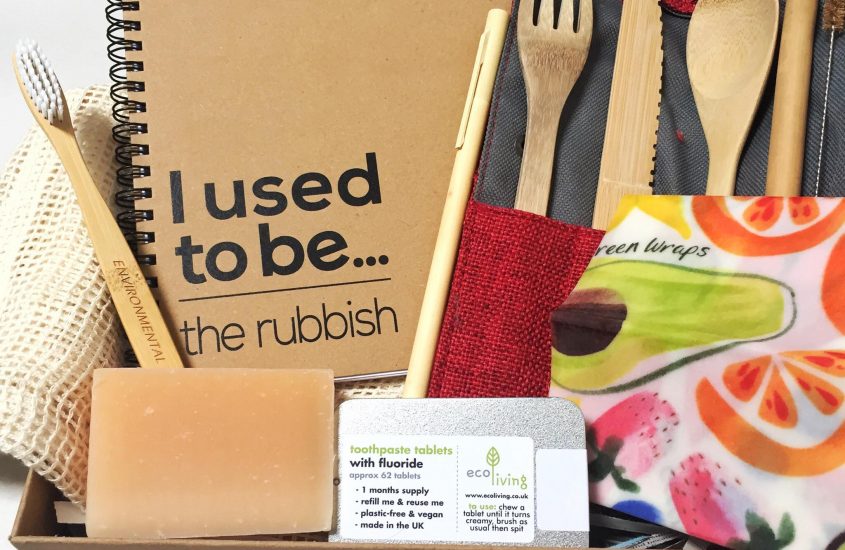 FANTASTIC FEMALE – MAYA VERTIGANS FOUNDER OF SUSTAINER CONTAINER
Last September Maya and her parents were on the search for a gift for her sister who was leaving home to start university. As a self-proclaimed eco-warrior, Maya were hoping to give her something that would help her to live sustainably at university. However, they were unable to find any affordable eco-friendly gift sets that were aimed at students or young professionals. Thus, SUSTAINER CONTAINER was born. 
Since then, alongside completing her Sociology degree at the University of Edinburgh, Maya has been working on bringing her business idea to life. The SUSTAINER CONTAINER website launched in April, just after her 21st birthday. They provide affordable boxes of sustainable alternatives to everyday products, with the boxes being sold for less than it would cost to buy the contents individually.
The pandemic has brought additional attention to climate change and Maya believes there is great potential for positive environmental change in the new normal. People are increasingly trying to be more environmentally conscious and this has helped her business selling eco friendly product swaps to flourish during lockdown. Although launching during a pandemic has brought additional challenges, they have adapted  by providing free handmade personalised cards for all gifts purchased, helping people to stay connected during this difficult time. Additionally, they have adapted by adding reusable face masks to the product range currently offer.
https://sustainercontainer.co.uk/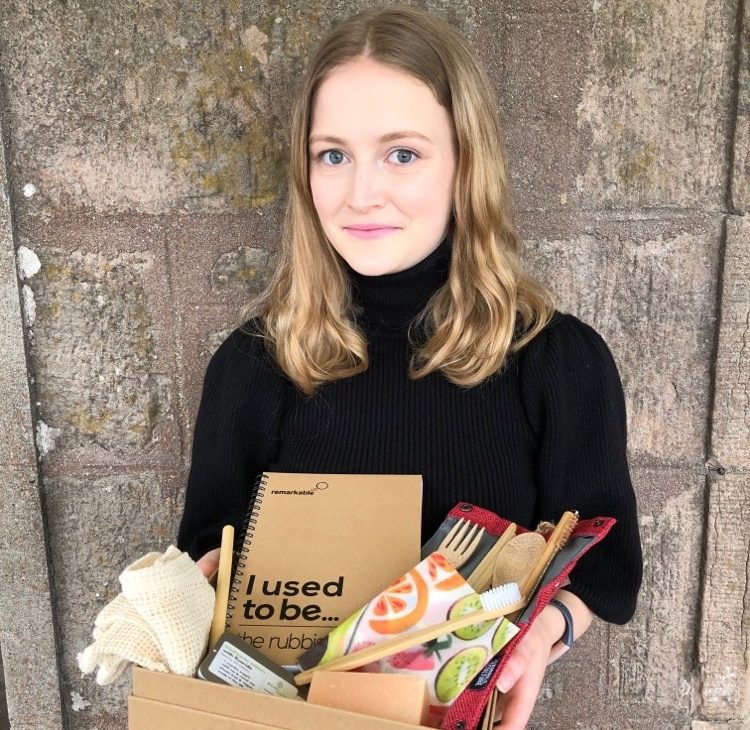 What have you sacrificed (both personally and professionally) at each stage of your career?
Having just graduated university, there haven't been that many stages of my career. I started my business in my final year of university whilst also working two part-time jobs and trying to stay on top of my course work. This meant that I did at times I did have to sacrifice some social events and relaxation time.
Who inspired you and why?
This is a really difficult one because I wouldn't say there is a single person that inspires me because I have been inspired by many environmentally conscious individuals. Saying that, Greta Thunberg has been a massive inspiration for me. At such a young age, Greta has inspired environmental change on a global scale. Greta inspires me to continue promoting sustainable living and doing everything I can to fight against climate change.
What advice would you give to young women who want to succeed in the workplace?
It might sound cheesy but my advice would be do what you want to do. I know it can be tempting to do what you think you "should" be doing in terms of a career. During my final year at university, whilst I was researching and setting up Sustainer Container, my peers were all applying for graduate jobs. There were definitely times that I doubted whether I should continue with the business or follow the safer graduate scheme path. But, I have always held onto my ambition to have my own business and am determined to do what I want, rather than what is safe.
Do you think women feel intimidated in business?
I think it can be intimidating as a woman in business. There have been times when I have felt extremely intimidated at business events, particularly because I am so young (I set up my business in April 2020, just after my 21st birthday).
Where will we find you on a Saturday morning at 10 a.m.?
Possibly at the gym! I love going in the morning at the weekends because it is so quiet. At the moment, gyms continue to be closed in Scotland so you would probably find me on a run instead (not if it is raining though, I am a fair weather runner).
What do you love about your job?
I absolutely love doing something I am passionate about everyday – doing my bit to help prevent climate change. As a student, I wanted to do my bit for the planet but found eco friendly products difficult to find and unaffordable. Now, with Sustainer Container I try to make sustainable living affordable and accessible by selling boxes of eco friendly product swaps for less than it would cost you to buy the products individually. Helping others to start and continue their eco warrior journey is massively rewarding for me.
What's the best career decision you've ever made?
Researching my business idea thoroughly before launching. I must admit, when my business advisor told me to conduct market research, I was not very enthusiastic. But, having conducted this research has been invaluable in giving me confidence in my business and the eco friendly products we offer.
How do you organise your time?
Lists – I love a list! I make one neverending to-do list and then break it down into a list of what I would like to accomplish each week. I also time block on my Google calendar, but this is more of a guide and I don't follow it to the letter. I have found that having the reminders on my Google calendar does make me have a more productive day, even if I don't exactly follow the tasks.
What do you think is your greatest strength?
Once at a summer job, my boss told me I was very meticulous and I think this is probably one of my greatest strengths. I am a perfectionist and will keep going with everything until it meets my standards. Being such a perfectionist has definitely helped me with sourcing the products that I include in my eco friendly gift boxes, all of the products are handpicked by me and have to meet my high environmental criteria.
What do you think is your greatest weakness?
Being so passionate about my business is both a blessing and a curse. Being so passionate can mean I take rejections and business knock-backs very personally, which can make me unmotivated and affect my productivity. I am trying to get better at not taking business rejections so personally, but it is difficult when I spend all day everyday working on developing the business and it is such a huge part of my life.
How do you make decisions?
If I am unsure about a decision, I will take time to consider what to do, rather than being impulsive – usually sleeping on a decision does wonders. Sometimes I will make a pros and cons list, as I find it helps to write everything down. I will also discuss decisions with my partner or family and usually when I do this, I realise I have already made the decision subconsciously, I just needed to say it out loud.
What do you read?
I am not the biggest reader, reading is definitely something I need to do more of. Recently I did read "Feminist's Don't Wear Pink" and having studied Sociology at university, I found this book really interesting. Next on my reading list is "Me and White Supremacy."
What do you think are the secrets behind getting to where you've got to?
I'm not sure if there are any secrets. I think it has been about my determination to do what I want, be my own boss and have my own business. There have been so so so many times when I have doubted myself and the business, but you just have to keep putting yourself out there because you never know what might be around the corner.
More Fantastic Females HERE