FANTASTIC Female – Michelle Lally Creative Arts Manager for 20-21 Visual Arts Centre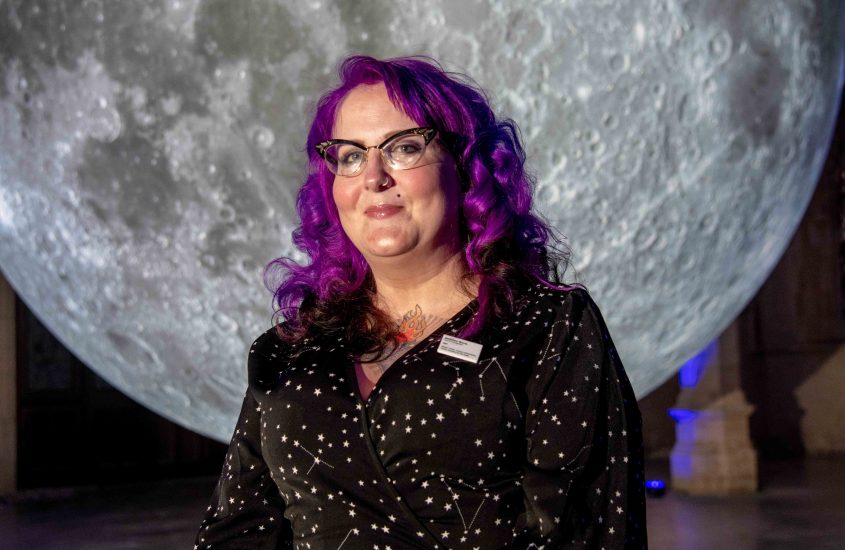 FANTASTIC FEMALE – MICHELLE LALLY Creative Arts Manager for 20-21 Visual Arts Centre
Michelle Lally, Creative Arts Manager in North Linconshire, responsible for 20-21 Visual Arts Centre – a contemporary gallery in the heart of an industrial town and the Arts Development service and support for the North Lincolnshire creative sector.
Currently navigating reopening the gallery on 17 May after COVID-19 closure with thespectacular Museum of the Moon installation by Luke Jerram.
Mum of 2 children – 15 and 9.
FANTASTIC FEMALE – MICHELLE LALLY CREATIVE ARTS MANAGER FOR MUSEUM OF THE MOON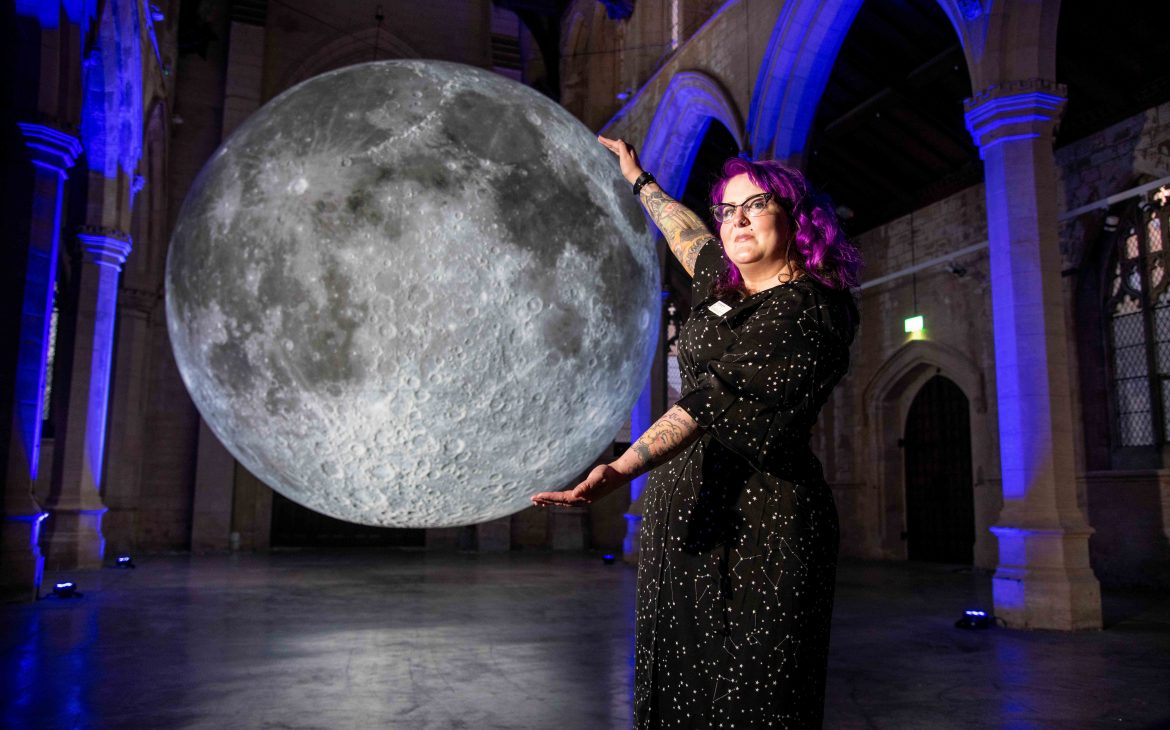 How did you balance being a mother and professional?
Sometimes, I'm not sure I do! But I think I'm like many mums out there when I feel I'm not doing a great job of either at times. I often 'have a word with myself' as a reminder that I am always doing my best. I am my harshest critic.
I must admit it get's easier as the children have got older and I'm fortunate that I have really patient and lovely kids, plus a good support network. They have a great dad, who is a nurse,so way better than me at the stereotypical caring roles.
During lockdown I considered myself extremely fortunate that both children cracked on with their learning and we somehow managed to figure it all out together as I was mostly working from home too.
I'm also studying for an MSc in Public Leadership and Management and the same time. At least I never get bored.
What have you sacrificed (both personally and professionally) at each stage of your career?
It is quite difficult to break into the museum and gallery sector. I started out as front of house and the more time I spent in the role I realised it was where I wanted to be. At that time to progress you often needed an MA in Museum Studies and that took a big chunk of cash especially when you are on entry level pay.
I was an Exhibition and Marketing Assistant when I had my son and I do feel like I came back to work too early and missed out on so much. I think there is always a guilt there, but both children were well cared for and I made sure we have lots of memorable family experiences together. They never moaned about all the museums and galleries we visited.
I do know that without the support network I have, I would not have been able to work so flexibly which has been key to all my roles especially when I took on my first management role in 2006.
Who inspired you and why?
Quite an interesting mix – Andy Warhol, Debbie Harry from Blondie and Theo from the Lunachicks. I've always been really obsessed with art, music and New York. Hopefully one day I will get to visit.
Theo was the first women I really noticed with full arm sleeve tattoos and from that moment I knew I wanted to get there. And I did – 15 years after my first. I've met many inspiring female leaders in the arts as well.
What advice would you give to young women who want to succeed in the workplace?
Keep positive and keep going, even when it is difficult. You can figure this out and come back stronger each time a door closes. Be considerate of others, especially on your assent. People remember.
Do you think women feel intimidated in business?
I can see how they might. My colleagues are mostly women so I can see how it could be intimidating on the flipside and being a man in a female dominated workplace. But when I started working in the culture sector, I used to feel more conscious about my accent and background and that I didn'tfeel like I fitted in, things seem to have moved on a lot since then.
Where will we find you on a Saturday morning at 10 a.m.?
On a great day, having a lie-in but usually taking my daughter roller-skating.
FANTASTIC FEMALE – MICHELLE LALLY CREATIVE ARTS MANAGER FOR MUSEUM OF THE MOON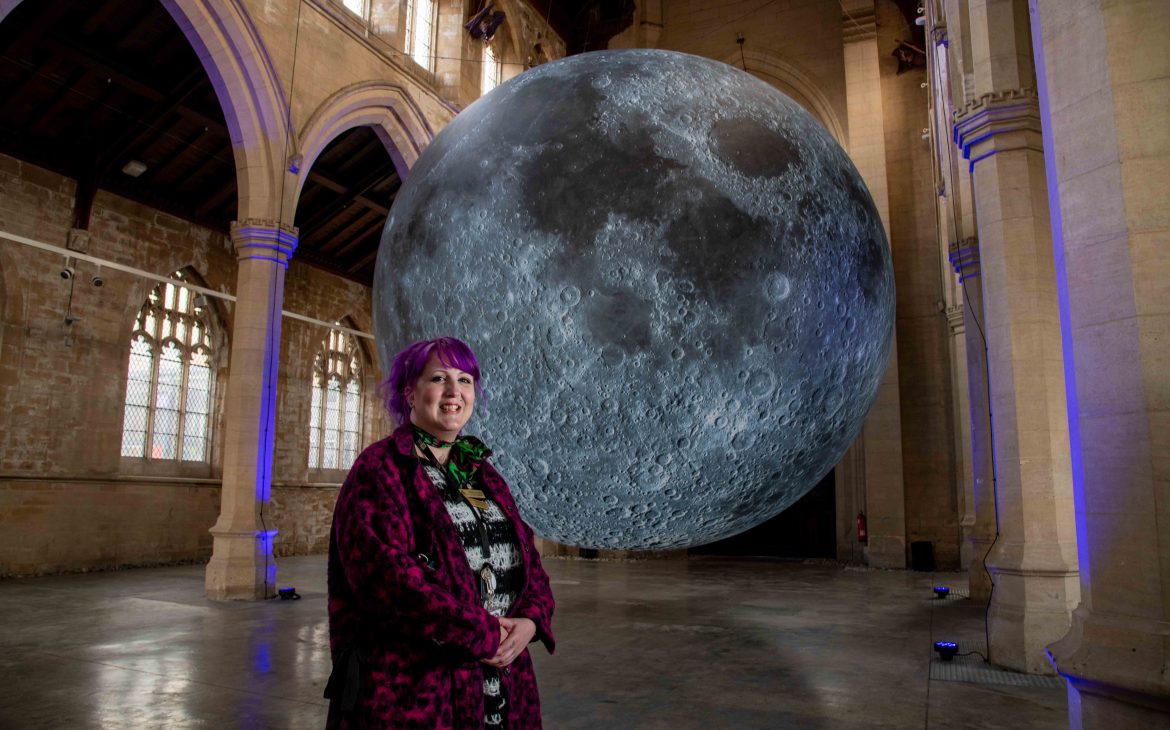 What do you love about your job?
Everyday brings something different. I meet and get inspired by all of the creatives that I work with, plus I get to spend time at 20-21 Visual Arts Centre, which is in a beautiful Grade II* listed building.
What's the best career decision you've ever made?
Moving closer to work. I did like the headspace the commute gave me, but there a lot to be said for a ten-minute journey home.
What's the worst career decision you've ever made?
I try not to dwell on the past and have regrets but there are things I could have dealt with better, but that's all part of the never-ending learning curve.
How do you organise your time?
I'm quite chaotic and always busy, so my time management skills are sometimes on the edge, it works for me but not always those around me. I do like being spontaneous when I have time off.
What do you think is your greatest strength?
My sense of humour gets me through most things.
What do you think is your greatest weakness?
I approach everything from a 'can do' or 'let's try' attitude when sometimes I should just say 'no' or 'not now'.
How do you make decisions?
I'm quite impulsive, but also democratic and like to listen to other perspectives. I am quite comfortable admitting when I get something wrong and taking the lead when needed.
What do you read?
At the moment, it is mainly course books. Usually, I tend to prefer non-fiction especially popular science and biographies, but love coffee-table books on art and fashion. I also read comics like 2000AD and Viz and my favourite magazine is Vive le Rock.
What do you think are the secrets behind getting to where you've got to?
Just going for it, never giving up, always taking up opportunities to learn and probably a lot of being in the right place at the right time and possibly evolving a skin like a rhino. I have a lot of passion for the work but also for my hometown of Scunthorpe. I'm so pleased that 20-21 Visual Arts Centre exists and the response we get from our visitors provides even more motivation to succeed.
Michelle Lally
FANTASTIC FEMALE – MICHELLE LALLY CREATIVE ARTS MANAGER FOR MUSEUM OF THE MOON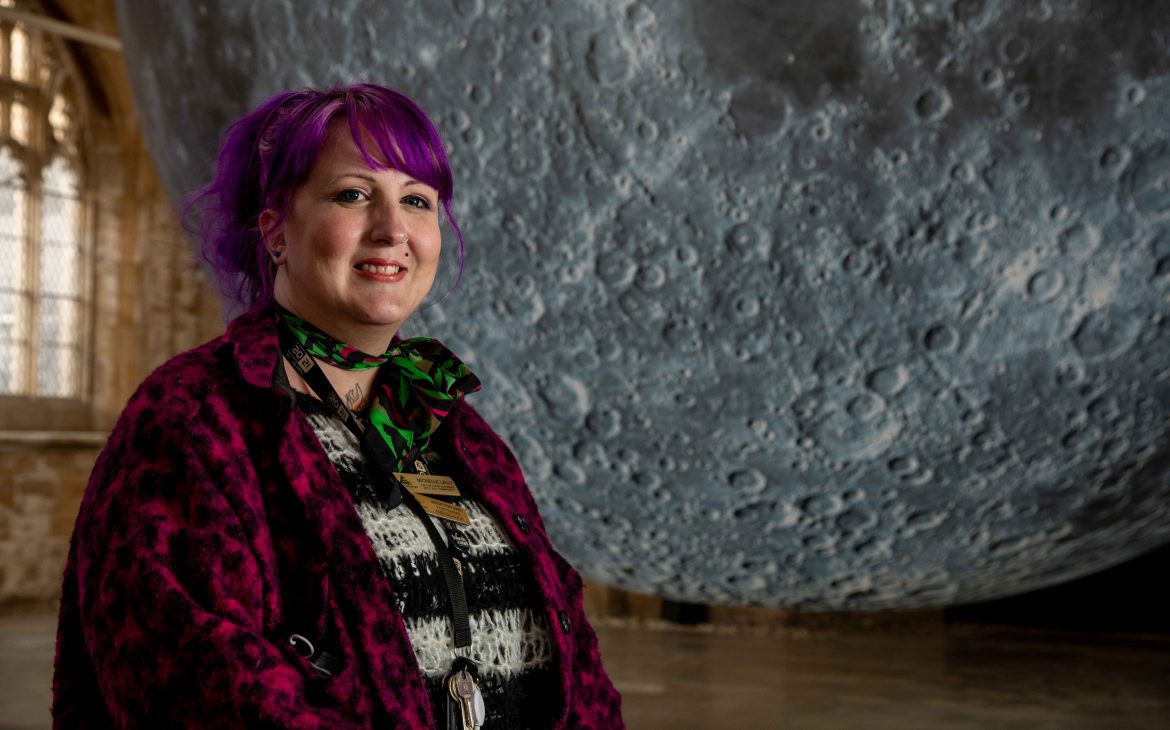 Creative Arts Manager at 20-21 Visual Arts Centre
Social media
Instagram and Twitter @2021visualarts
Facebook: 20-21 Visual Arts Centre
http://www.2021visualartscentre.co.uk/
Find More fantastic females HERE