Fantastic Female – Nikki Young, children's author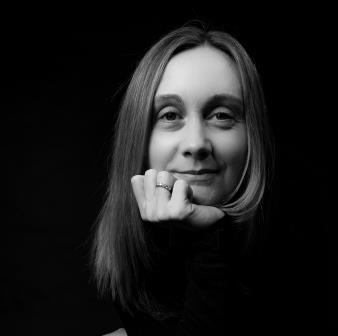 Nikki Young is a children's fiction author and writing tutor. She lives in Kent with her husband, three children and their Boston Terrier dog and is the author of 'The Mystery of the Disappearing Underpants' and the Time School Series: 'Time School: We Will Remember Them' and 'Time School: We Will Honour Them'.
How do you balance being a mother and professional?
As a woman, I have had to make choices. These choices are ones I accepted as part of life – it's just the way things work. When I think about it now, as with many things that come with being a woman, I have come to question almost everything I have grown up believing or accepting. It was impossible to get away from those expectations, from what is expected of women the world over. I had to make choices:
1. Have a career and no family
2. Have a family and a career
3. Have a family and no career
So, of course, all options were open to me, but let's be clear. Option two, the career and family, comes with a huge caveat: You can have both as long as you're prepared to be Super Woman. You must raise your family and look after your home on top of having your job.
It's an unwritten clause, but it's there all the same.
I didn't want to go down that road, though I admire every woman who has done so. For me, having children and being a mother was exhausting. I could not have pulled off having a career on top of all that. And here's another thing – my job would have only just paid for child care, so in effect, I would have been working for nothing. Where is the incentive in that?
My choice was to have a family and be a stay-at-home mum. I gave up a job in market research that would only let me work part-time hours five days a week. It wasn't until my youngest (third) child went to pre-school that I started to carve out a career for myself again. And by that time, I was desperate for something that was mine and mine alone.
This came with further choices many women face: You can have your career, but it has to fit around the family. So again, you make sacrifices. There are meetings, events and networking opportunities you miss because you have to pick up the kids from school, or one of them is taken sick and has to stay home for the day.
I respect every woman who has carved out a career this way. It is a constant fight between wanting to progress but then realising you will only get so far due to your other commitments. You might consider not bothering at all, but a determination drives you forwards, always. It's an important statement in itself. 'I will do this. I have to.'
It is not so much about balance. The scales are weighted in the direction of the family and the home. You do what you can around that and every year, it becomes a little easier as the children grow in age and independence.
What have you sacrificed (both personally and professionally) at each stage of your career?
Giving up my job and a potential career to have children and being out of the working environment for ten years was my biggest sacrifice. How was I ever going to get back into the real world? The thought was both terrifying and laughable in equal measures. There is a part of motherhood that no one tells you about before you have children. It's the part that leaves you feeling a little like you're good for nothing else other than being a mother. It's a stripping of the confidence you once had as a professional person, and I found that particularly hard. For a time, I wondered whether I would be able to communicate with a group of adults without my children next to me as a crux. I bottled out of networking events on numerous occasions. I literally couldn't do it – paralysed by fear. Of what? I don't really know.
It's like starting again, but that's one of the best things about it. Like myself, I've met many women who have carved a career after having children. They are doing the thing they always wanted to do and being so creative about it. One runs a micro-bakery from her home, another a cookery school. I know needle felters, photographers, writers, artists, each running their own businesses, mainly from their homes and making a success out of it. Do we have our husbands to thank for 'allowing' us to do it? Or should we be congratulated for working against the odds to claw back something out of nothing?
When I first had the chance to breathe again after the early years of motherhood, I began writing. I wrote and wrote, anything and everything, practising my craft. Much of it went into the ether via my blog. Some of it, I was paid for, though very little. It felt good, though.
Then, I was asked if I would write for other people. So, for ten years, I wrote copy for businesses, mainly websites, also articles and brochures. At the same time, I was writing fiction, though it was my secret; I never told anyone because I wasn't confident enough to share my work. I took courses – using this time to self-improve, always. It was necessary to acquire the skills I needed. Also necessary from another point of view – one of confidence. Again, I had to prove myself. I am worth something and I can do this.
In 2017, I came 'out'. By that, I mean published my first book for children. It was the first time I had shared my fiction work – this was writing that had my name on it. I was vulnerable – open to criticism. What would people think? This was what I had ultimately wanted to do, but didn't think I would be able to make a living from it. The copywriting, yes, paid the bills and was an actual 'job'. The author side of things, well, that was just a pipe dream, surely? The writing club, Storymakers, came next. I didn't have the confidence to go into schools and stand before a large audience. That was too terrifying – like throwing myself into a pit of lions. I could do something for small groups, though and doing creative writing workshops in my garden office came naturally to me. I was on home turf here, both literally and metaphorically. I'm in my fourth year of running Storymakers now, and I have five groups, plus I do 1:1 English and writing tuition. Since the start of lockdown 2020, the tuition has taken up the majority of my time. Now, my main focus is on Storymakers and my books. I no longer do copywriting for other businesses.
Who inspired you and why?
I remember being in a French lesson at school once and we had to say what our mothers and fathers did for a living. I remember feeling embarrassed because there was no direct translation for what my mum did – she worked in a BT exchange keeping the place tidy and making cups of tea and bacon sandwiches for the engineers who came there during their break times. I shouldn't have been embarrassed. My mum gave up a job as an office manager to have me and my sister, and once we were both at school, she took a job to earn a little extra money to go towards the bills. The place she worked at was a stone's throw away from our school and she worked school hours so that she could drop us off and pick us up every day. I now understand the sacrifices she made, but I didn't back then. At that time, all I felt was the shame of my mum not having a 'proper job' with an actual word to describe it. I vowed that would never be me. When I had kids, they would be able to sit in a French lesson and proudly announce that their mum was something, someone, whatever that might be.
Like many of my fellow mumpreneurs, I am doing the thing I love the most – the thing that has always inspired and driven me. It wasn't until I had children that I settled on the idea of writing children's books, though. My children reminded me of what an important time reading was in those formative junior school years. How this determines who you are and who you will go on to be. I had battles with my eldest daughter over reading. My middle daughter is a reluctant reader and always has been. It was their struggles that motivated me to be a writer. I dedicate what I do to those children who don't see the point of stories. Much of my work at Storymakers is showing the fun side of writing and bringing out that natural creativity that children possess. I write books aimed at reluctant readers – meaty but not overwhelming. I want them to be able to get to the end of a book and feel proud that they have done so.
Do you think women feel intimidated in business?
It is easy to feel intimidated as a woman in business, especially as one who has had time away to be with her family. Part of that intimidation comes from within, feeling you don't belong there or that you don't deserve a place at the table.
I had an incident once where I set up a meeting to talk to a company MD about doing some copywriting and re-branding for his business. I took two other people with me – one a graphic designer and the other a website expert. I had worked with both of these guys on previous occasions and knew them well.
At the meeting, the MD spoke directly to one or the other of these men, but not once at me. It was so uncomfortable. Afterwards, we chatted about it and both my colleagues had noticed it too. They had each tried to include me in the discussions, but the owner of the company would always look to one of them for any final thoughts or decisions.
Thankfully, I haven't come across this much, but I am acutely aware of the effect it can have. Men have tried to get away without paying me for my work and their intimidation tactics have left me with a bitter taste in my mouth. It can hugely affect your sense of worth, but you have to keep going.
Where will we find you on a Saturday morning at 10 a.m.?
I am busy these days doing lots of tutoring, and on Saturday mornings, I do 1:1s. My three groups run in the afternoons from 2 p.m. Everything is virtual these days, of course, but the Storymakers club has opened up to children all over the country and the world: I tutor children in Germany, and I've been joined in my groups by children from Nigeria and even as far away as Singapore!
What do you love about your job?
I love writing stories, and being able to turn them into books is incredible. Then, to be able to share my passion for story writing with children is truly special. They inspire me every day with their imaginations and ideas. I write alongside them too, so I'm constantly learning and developing my technique. Setting up the Storymakers Club has been a platform that has allowed me to reach out to a wide range of children, from those who need a little encouragement with their writing, to those who love it and want to develop their skills. The community that has formed from it is one of like-minded individuals who want to give their children the chance to explore their talents in an out-of-school setting that is free from judgement.
How do you organise your time?
During ordinary school days, I tutor one on one and hold group sessions from 3.30 p.m. and most of Saturday, as I have already mentioned. I do have a few sessions during the school day, but I spend the rest of my time planning lessons, writing my books, and of course doing the never-ending amount of admin and marketing that comes with running a business on your own.
What do you think is your greatest strength?
I have a lot of repeat custom at Storymakers. I get on well with the children and they seem to like me. I think I am a good mum and that has translated to having a good rapport with other kids. I've always had a knack at being able to recognise if someone isn't happy – I can spot a person in a crowded room and just from the look on their face, know that something isn't right. I see this same level of empathy in my middle daughter. It means we are hugely sensitive people, but we can connect with others on a deeper level and that understanding helps to get to know someone and what makes them tick. I find this translates into my job working with children, as a hugely important skill. On another note, I am an introvert to my core and live inside my head most of the time. That means I can quite happily stay at home, alone, writing. I often find I can say in the written word what I can't always articulate vocally.
What do you think is your greatest weakness?
I used to think being an introvert was a weakness, but I don't see that anymore. Shyness is though, and I have had to work at that all my life. There is always a nagging doubt in the back of my mind that I am not worthy or good enough. This lack of confidence in myself has held me back many a time. I held back from doing 1:1 tutoring because I didn't think I was worthy. I kept telling the people who asked me that I wasn't a teacher and didn't seem to listen when they replied that they knew that. It took a while to register that they were saying my work as an author and a writer had attracted them to me in the first place. I offer a different approach for their children. It's inspiring, even, for them to work with an author. Plus, their children liked me and had been improving through coming to my classes, so could I please do some extra work with them 1:1? Sometimes, you have to stop a moment and listen to what people are saying to you, to take a moment for it to sink in and absorb into your psyche. We are our own biggest critic.
What do you read?
As a writer, I read widely, but particularly middle grade and YA books. I review and recommend books that I think would be suitable for reluctant readers, as they are tried and tested by me and my crew! Recently, I was talking to my older writing group, the Young Writers, about reading as a writer. It's a different kind of reading, where you look out for the techniques you have been learning. To be a better writer, part of the process is recognising what other authors do, seeing the techniques in practice.
What do you think are the secrets behind getting to where you've got to?
I'm not sure there are secrets to success. It comes down to hard work and determination. I had been simmering away at my craft for years, building the foundations and when I was able to, I did a little more, and a bit more, so on and so forth. I have to work at it every day, always being visible, talking about what I do, making people aware of the name, planting the seed. Lockdown and homeschooling meant more people found me. They were searching for extra help and I was there to provide it. I'm now building on that. In my fourth year of business, I am on my way to being an author of four books, with five different groups on offer at the Storymakers Club, plus the individual sessions that are becoming more popular than ever as parents realise the benefit of having specialist tuition.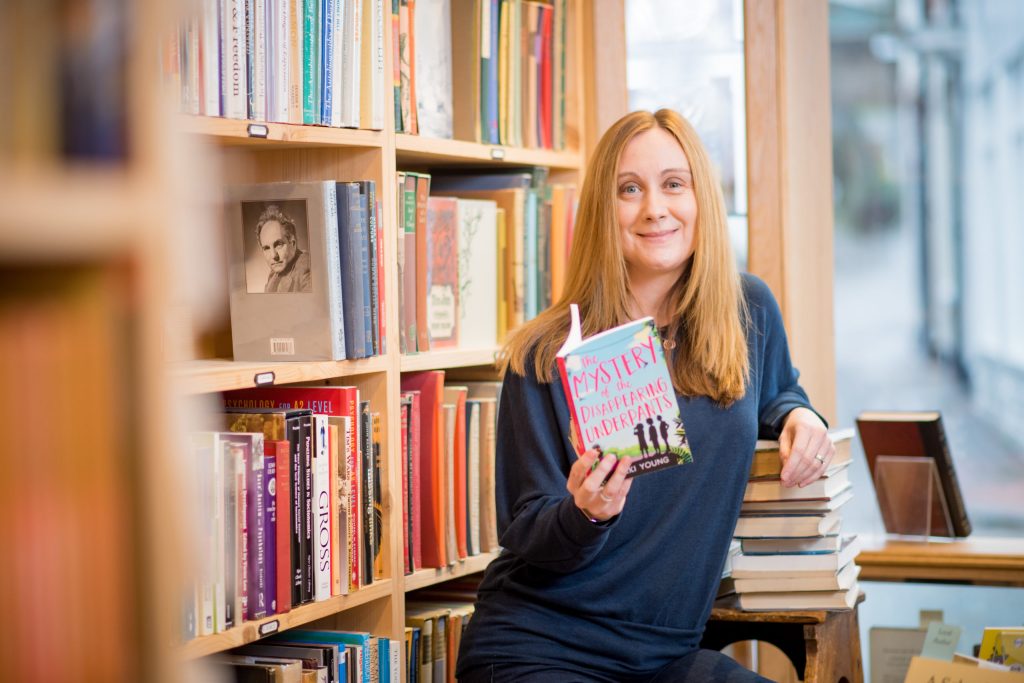 Social Media
Find me on Facebook, Twitter and Instagram.
Storymakers is also on Facebook and Instagram and the website can be found at https://www.storymakersclub.com.
Find more Fantastic Females HERE