Fantastic Female – personal trainer Caroline Ross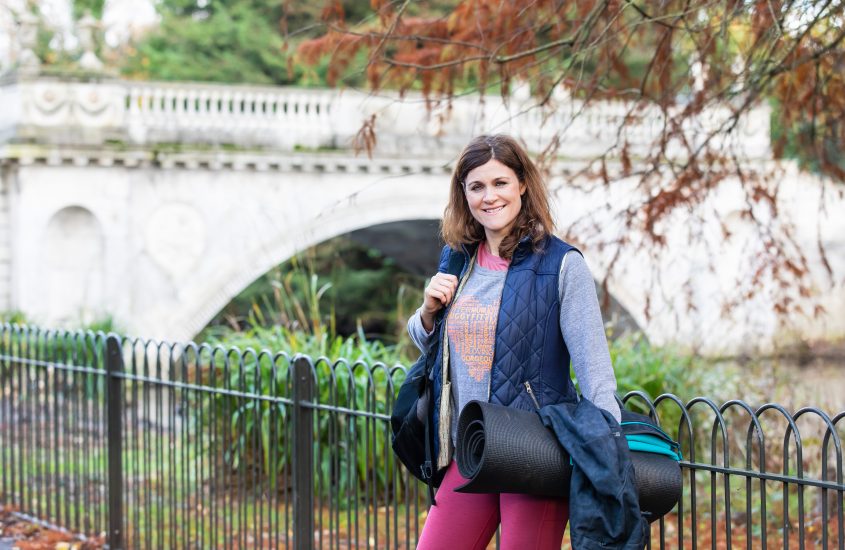 Chiswick personal trainer Caroline Ross is on a mission to make exercising outside all year round fun and bring the joy back to workouts.
Caroline, 44, grew up in Sweden surrounded by beautiful pine forests and lakes, and she said that exercising outside was a key to happiness for her. She's a qualified PT and trained in TRX and Boxercise as well – now she wants to inspire other mums to get outside and experience the benefits of outdoor exercise with her company Mamaste Fitness.
A mum of two girls, Caroline is a specialist in postnatal fitness and wellbeing and runs 1:1 personal training sessions outside all year round. She also runs Forest Bootcamp and BuggyFit classes when Government guidelines allow.
To find out more, email Caroline via [email protected], follow her on Instagram for fitness inspiration @mamaste_fitness or visit mamaste-fitness.com
FANTASTIC FEMALE – PERSONAL TRAINER CAROLINE ROSS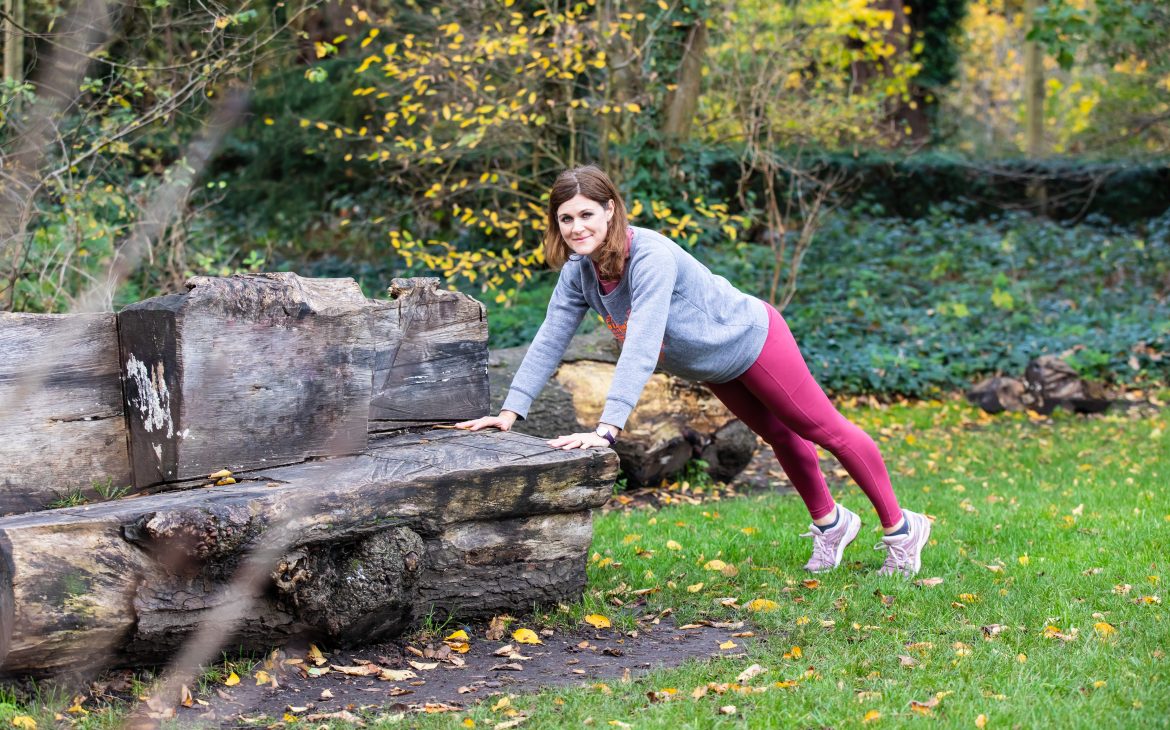 How did you balance being a mother and professional? Like many mums, I found it hard to balance a full-time corporate career with being a mum of young children, (mine are now 5 and 7,) so that was one of the reasons that I set up my own company, so I could do meaningful work on my own terms.
What have you sacrificed (both personally and professionally) at each stage of your career? I have always believed in a work/life balance, (including before having children,) and I've always had lots of hobbies, so I've never been willing to make too many great personal sacrifices. I have however, made professional ones in order to provide the best life for my children and family. For example, I've accepted jobs because the hours or the workload were compatible with being a parent. There have been roles that I didn't get because I asked for flexibility.
Who inspired you and why? I'm inspired by brave, intelligent and kind women. From Amelia Earhart to Pink (the singer)!
What advice would you give to young women who want to succeed in the workplace? Listen, learn and don't be afraid to start at the bottom. By understanding how every person in an organisation plays their part, you are able to take a more holistic and empathetic view of the business as you climb the ladder, which will turn you into a better manager/leader.
Do you think women feel intimidated in business? I don't think it's necessarily about women versus men, but about introversion versus extroversion. I'm an introvert so I would sometimes feel intimidated by very outgoing and confident people, (men and women). Over time, I've come to appreciate that both types bring different, albeit equally valuable skills, to the table. Also, being from Sweden originally, equality between men and women is in my DNA so I expect nothing less, (even though the reality in the UK can sometimes be quite different).
Where will we find you on a Saturday morning at 10 a.m.? I'm a specialist in postnatal fitness and wellbeing and have my own company Mamaste Fitness – my mission is to make mums feel strong and confident and help them find the joy in outdoor exercise. So, at the moment, (during the National Lockdown 3) I'm training my mums outdoors on a 1-1 basis (doing personal training.) But as soon as the government restrictions allow it, I'll be kickstarting my Forest Bootcamp for mums on Saturday mornings. If I'm not working you can find me galloping through the forest in Windsor Great Park on a beautiful horse.
What do you love about your job? I love seeing mums become more confident. I get to rehab mums' bodies (and minds!) after they've had a baby which is a very rewarding job in itself. A side benefit is that I get to meet lots of lovely local mums and we have a good chat while working out and getting fresh air. As I help mums recover from injury or surgery, it's a great feeling to make someone pain-free and strong, ready to enjoy life fully once again.
What's the best career decision you've ever made? Re-training as a postnatal personal trainer and Neuro-Linguistic Programming coach and setting up my own company – Mamaste Fitness. I really took the time, and with the help of a good life coach, I finally found a way to combine my passions, skills and values with being the active and involved mother that I want to be. I aim to give lots of inspiration on my Instagram so please feel free to follow me @mamaste_fitness.
What's the worst career decision you've ever made? I left a job early because I was frustrated over not being listened to. It was an impulsive decision that I immediately regretted. It was a tricky one to explain in subsequent job interviews without being completely honest and admitting that I had let my emotions run away with me.
How do you organise your time? I make a list of the key things that I want to achieve, everything else goes on a separate list. If something feels overwhelming, I divide it up into smaller parts and make sure I at least get started. As a working mum, I've become used to prioritising better and not procrastinating – which is definitely an improvement compared to before I had children! I wish more employers would appreciate how efficient and productive working mums can be.
FANTASTIC FEMALE – PERSONAL TRAINER CAROLINE ROSS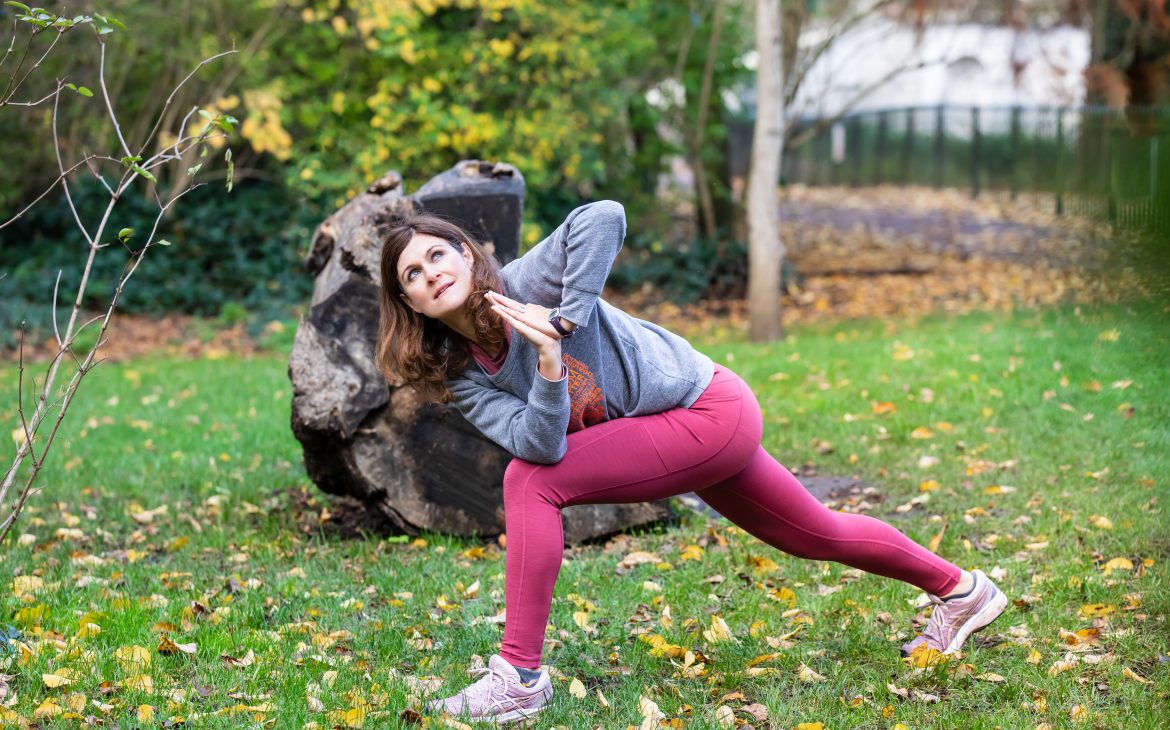 What do you think is your greatest strength? My bravery.
What do you think is your greatest weakness? My sensitivity, (on a good day this can also be a strength, but it often causes me unnecessary anxiety).
How do you make decisions? I'm naturally impulsive and impatient but I always trust my gut instinct. For more important decisions, I take my time, do my research, a pros and cons list, and talk to people.
What do you read? Over the past 18 months my reading has consisted of study books for my exams but when I do have time to read, I like spiritual books (Eckhart Tolle), biographies (for inspiration,) or a really good fiction book with lots of twists and turns.
What do you think are the secrets behind getting to where you've got to? Not being afraid, taking risks, listening to my body and mind, and not settling for less.
To find out more, email Caroline via [email protected], follow her on Instagram for fitness inspiration @mamaste_fitness or visit mamaste-fitness.com
FANTASTIC FEMALE – PERSONAL TRAINER CAROLINE ROSS