Fantastic Female – Phoebe Mills, creator of Babber Box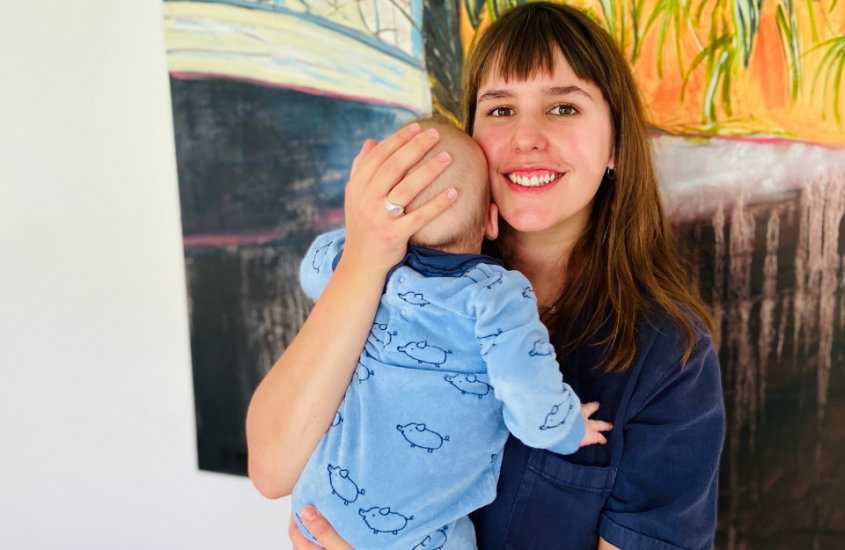 Phoebe Mills is mum to five-month-old Fergus and creator of Babber Box, a monthly subscription or one-off gift box service for mums and 'babbers' containing only natural, ethical products.
Instagram: @babberbox_uk
| | |
| --- | --- |
| | Babber Box – Natural, ethical monthly subscription box service and gift boxes for mothers and babieswww.babberbox.com |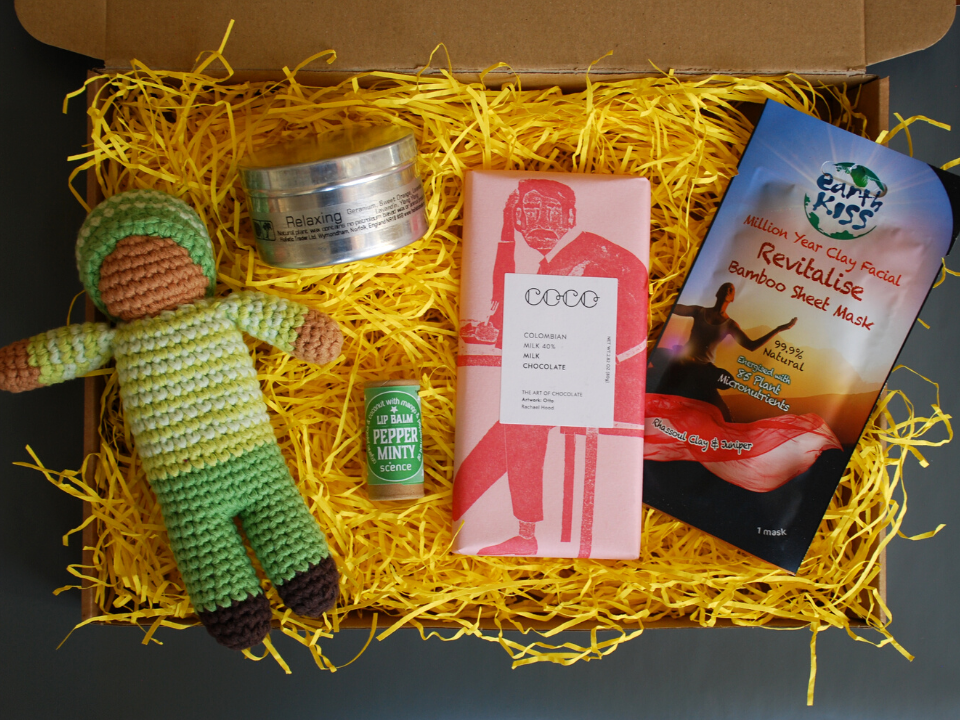 How did you balance being a mother and professional? 
Having a baby and creating a business in lockdown hasn't been ideal – it's certainly not how I imagined myself setting it up and it's often challenging balancing childcare with growing Babber Box. Working from home means I can structure my day around the baby's naps and have my trusty two 'power hours' when he's gone to bed at night where I can get my daily list ticked off before bed.
What have you sacrificed (both personally and professionally) at each stage of your career?
Obviously working for myself is a big risk, the line between work and play becomes a bit blurred when you live and breathe your brand and work where you live, but with this sacrifice comes a sense of freedom when you realise you can work around your schedule as a mum. Whilst an office-based job comes with security, you often lack that freedom and vice versa.
Who inspired you and why?
I'm constantly inspired by my mum, who quit the teaching profession after many years to pursue her dream of opening a natural health food shop in the North West. Throughout my life she's always been the one doing all the DIY and getting stuck into jobs. She doesn't shy away from anything and believes if you 'want a job doing, do it yourself', a belief I've carried with me throughout my life and has made me challenge and open myself up to new opportunities.
What advice would you give to young women who want to succeed in the workplace?
Just go for it! Try not to pay much attention to the negative voice in your head telling you that you won't be able to do it and instead feed the positive voice that fills you with confidence.
Do you think women feel intimidated in business?
I absolutely do, but I've also learnt that there is a huge community of women in business who are extremely proactive in supporting one another, despite often having never met.
Where will we find you on a Saturday morning at 10 a.m.?
Ooh, I'll probably be eating my second breakfast of the day (and roughly my fifth cup of tea) by then and doing a bit of laptop admin whilst Daddy has the baby, before we all get out for a walk in the countryside.
What do you love about your job?
I studied Fine Art at university and I love being able to use my creativity in every single aspect of my job. Working for myself is no longer a case of my creativity being managed by a company director, I'm now able to follow my gut and just go for it.
What's the best career decision you've ever made?
I find it tricky to pinpoint thus far but, I've previously applied for jobs feeling that I wouldn't get them or that I didn't quite have the experience, but then ended up bagging the role! Although it isn't always there, that inner self confidence and belief that I can do anything I put my mind to has led me to some pretty great places career-wise.
What's the worst career decision you've ever made?
Whilst studying at university, I briefly worked part-time as a fundraiser for an environmental charity and I got accosted by a strange man who pushed me over in Bradford. Glad those days are over…
What would you be doing if you were me now?
Oh, that's a good one! I'd ask if you were doing something that makes you feel fantastic, gives you a sense of purpose and makes you happy. If the answer is no, I'd say get some inspiration from nature and those that know you best and find a new venture that makes you feel fulfilled and fabulous.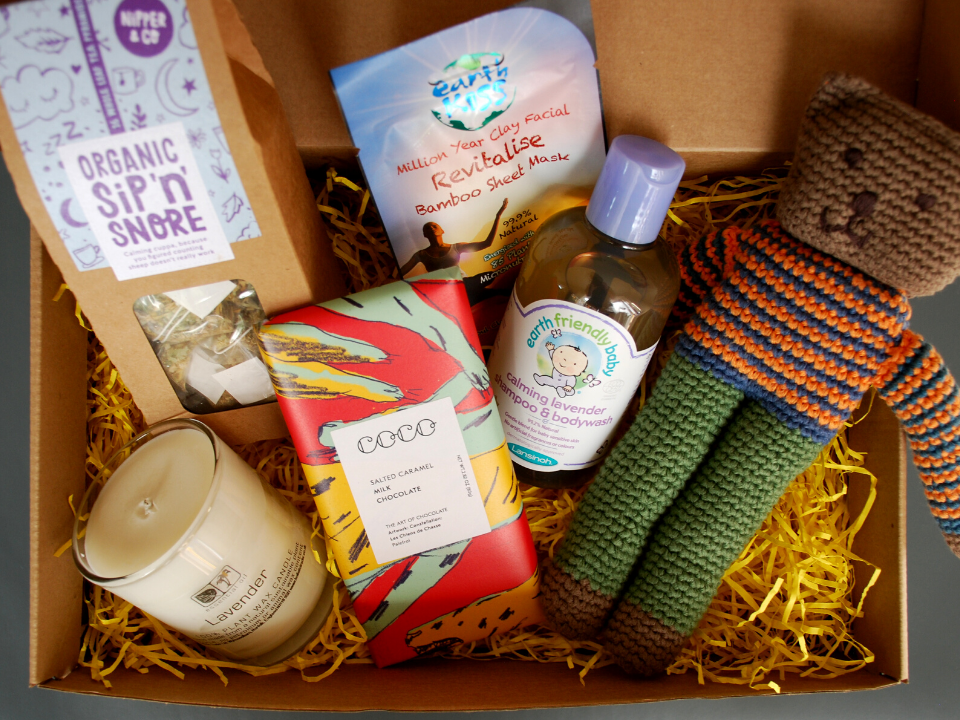 How do you organise your time?
Around the baby's nap times, mostly!
What do you think is your greatest strength?
I'm a pretty positive person mostly which I think spurs me on to challenge myself on a daily – or sometimes hourly – basis.
What do you think is your greatest weakness?
I love to plan everything. It's great in some respects but it's also detrimental in others, as things can feel very overwhelming when you look at the extensive picture. I'm gradually learning to take it one step at a time, rather than planning too far ahead and feeling completely frazzled.
How do you make decisions?
With haste. I'm much more a 'feel the fear and do it anyway' kind of person, which means I'll often quickly assess a situation, pick a solution that just feels right and go for it immediately. I tend to think, "do it now or I never will" and I don't look back.
What do you read?
I have a big pile of books on my 'to read' stack, but to be honest, by the time bedtime rolls around I'll read a page and fall asleep instantly, so I tend to stick to the news and online essays these days. I'm particularly interested in female-owned business stories, social media technology news and mum's forums to seek parental reassurance, ha!
What do you think are the secrets behind getting to where you've got to?
It isn't a secret, but my theory is to keep on keeping on. Keep on working, keep on producing and try not to overthink things too much.
Find more Fantastic Females HERE