Fantastic Female – Rosie – Creative Director of Winifred Rose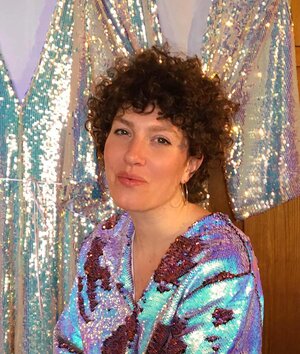 FANTASTIC FEMALE – ROSIE – CREATIVE DIRECTOR OF WINIFRED ROSE
My name is Rosie and I am founder and Creative Director of Winifred Rose, a luxury partywear brand specialising in sequins and stand out pieces to make woman look and feel amazing.
After completing a degree in fashion design and then working in the industry for 3 years for such high street giants as H&M, I decided to make the move away from fast fashion and to follow my dreams of owning my own brand, and Winifred Rose became a reality!
Every collection is designed in our Bristol studio and handmade by our two brilliant seamstresses. Made to wear and cherish for years to come, Winifred Rose is proud to be part of the slow fashion movement.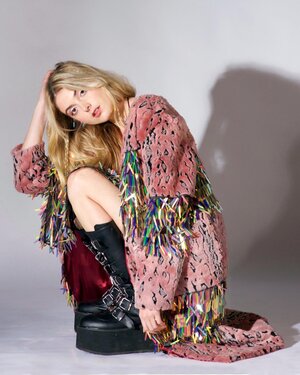 What have you sacrificed (both personally and professionally) at each stage of your career?
When I first started Winifred Rose I was working another job still, spending every weekend selling my designs at a festival or indie market and also enjoying my twenties, so I basically never had any downtime. My partner also has his own business so we have had times when we are both working long hours, but we each understand the sacrifices you sometimes have to make, and also know that things ebb and flow and the times when you`re working endless hours don't last forever.
Who inspired you and why?
My parents both had creative careers and have always been self employed, Mum a textile designer and my Dad a fashion photographer, so I grew up surrounded by creative people and a house full of art, this gave me the confidence to follow my dreams and succeed.
My boss at my last job had a successful career whilst also juggling a family, she used to direct photoshoots with her baby on her hip whilst wearing towering heels, so she definitely demonstrated that it was possible to 'have it all'.
What advice would you give to young women who want to succeed in the workplace?
Believe in your talent and your ability, know that what you have to offer is valuable. If you feel that something is wrong, or you are being treated unfairly then speak up.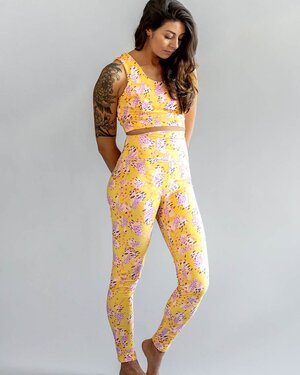 Do you think women feel intimidated in business?
I have only ever worked in fashion, which is in my experience quite evenly split gender wise, so no, women didn't feel intimidated in these spaces. I have had more female bosses than male so I could easily picture myself working my way up the ladder.
But I think in general that they do, I think 'imposter syndrome' is more common in women than men and I believe this starts when we are children, but hopefully this is changing.
Where will we find you on a Saturday morning at 10 a.m.?
At the moment either working on the new Winifred Rose collection or on a walk or cycle. I actually find the weekend very creative so you will probably find me designing new pieces or sewing samples, I find it easy to get stuck into something for hours as you don't have the distraction of having to answer emails or messages.
What do you love about your job?
I love creating beautiful clothes, and I LOVE getting feedback from customers saying that wearing my designs has made them feel amazing. Also the best feeling is seeing people wearing my clothes at festivals and events.
Another big reason for me starting my own business was the freedom it gives you, I can work all day Saturday and take Monday off, I don't have to request a holiday months in advance. Of course on the other hand it is almost impossible to truly switch off, I'll be answering emails at the beach whilst everyone else is sipping cocktails, but for me this works.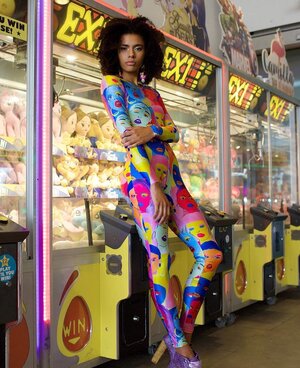 What's the best career decision you've ever made?
Taking the plunge and quitting my 'proper' job to pursue my dreams of launching Winifred Rose.
What's the worst career decision you've ever made?
I don't really believe in bad decisions, if something is wrong you still learn from it, and ultimately both the bad and the good decisions lead you to where you are now.
How do you organise your time?
Lists! But also understanding your energy levels, I'm great in the mornings but rubbish in the evenings, so I utilise this. I also track my monthly cycle, so I know on day 3 I might benefit from a half day, and I know that I'll be energetic and good at communicating on day 12-15 so I will schedule meetings on these days.
What do you think is your greatest strength?
I'm very honest which can be both good and bad. I am also very determined and hard working.
What do you think is your greatest weakness?
I can be lazy when it comes to doing things I don't like! I'm also easily distracted, but I think that is a symptom of the modern day, Instagram is my biggest addiction/ distraction.
How do you make decisions?
I am very emotional so it is important that I sleep on any big decisions I make, also being a one woman band I like to discuss things with my mum, boyfriend or friends, I don't always follow their advise but talking it through helps to align my own thoughts.
What do you read?
I have been literally devouring books at a crazy speed recently, I try to read instead of looking at my phone before I go to sleep and when I wake up. I love all fiction, from sci-fi to historical novels to trashy romances!
What do you think are the secrets behind getting to where you've got to?
Hard work and self belief!
Find all the details on Winifred Rose here –
http://www.winifredroseclothing.com/
https://www.instagram.com/winifredroseclothing/
For more Fantastic Females click HERE