Fantastic Female – maria Lintott, founder of Rufus Country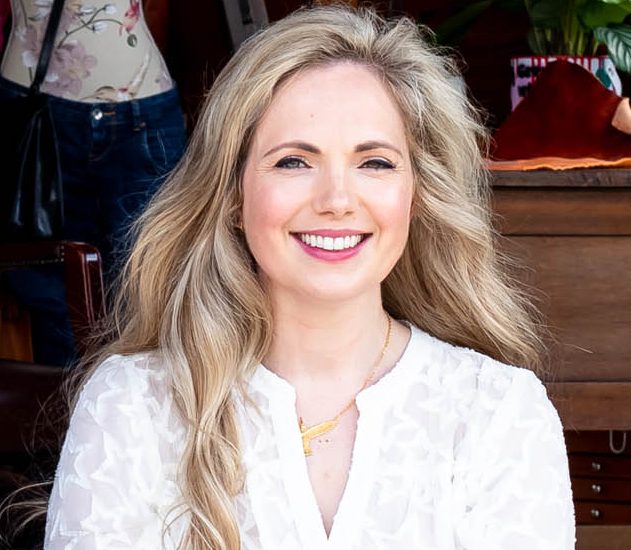 FANTASTIC FEMALE – MARIA LINTOTT, FOUNDER OF RUFUS COUNTRY
In 2015 we created Rufus Country as our own label after spending the 10 years prior working for leading UK brands including Radley London and Wedgwood.
The Furnarius Rufus bird is a South American bird which builds it's nest from clay instead of twigs. For us this epitomizes what we stand for, we believe in doing things differently!
We believe in designing our products from the ground
How did you balance being a mother and professional?
It's always a challenge! We launched Rufus Country, our leather brand at Goodwood Revival back in September 2015, when our youngest was 3 months old. It was a hectic time, but it was amazing seeing all our hard work come together and then the response to our designs, gave us such a buzz. It got us through all the sleep deprivation! We are lucky that our family came and helped out on the stand and behind the scenes too, we wouldn't have been able to do it without their support.
What have you sacrificed (both personally and professionally) at each stage of your career?
I originally trained as a ceramic designer. When I graduated from the Royal College of Art in 2006, I set up my studio, making bone china collections as well as freelance designing. When I had my boys, juggling getting into the studio with fragile ceramics around was tricky! During this time, I adapted and did some great freelance design projects. I also got some of my designs made for me up in Stoke-on-Trent.
In 2015, my husband and I made the leap and joined forces in our professional life too, combining our design skills and setting up Rufus Country. When our boys were younger, I chose to sometimes take more of a back seat. If Fabian went around the country on shows, one of us would have to be here looking after the boys and I wanted to be here for them and worked on the more behind the scenes stuff.  Now they are both at school, it has definitely given me more time and headspace.
FANTASTIC FEMALE – MARIA LINTOTT, FOUNDER OF RUFUS COUNTRY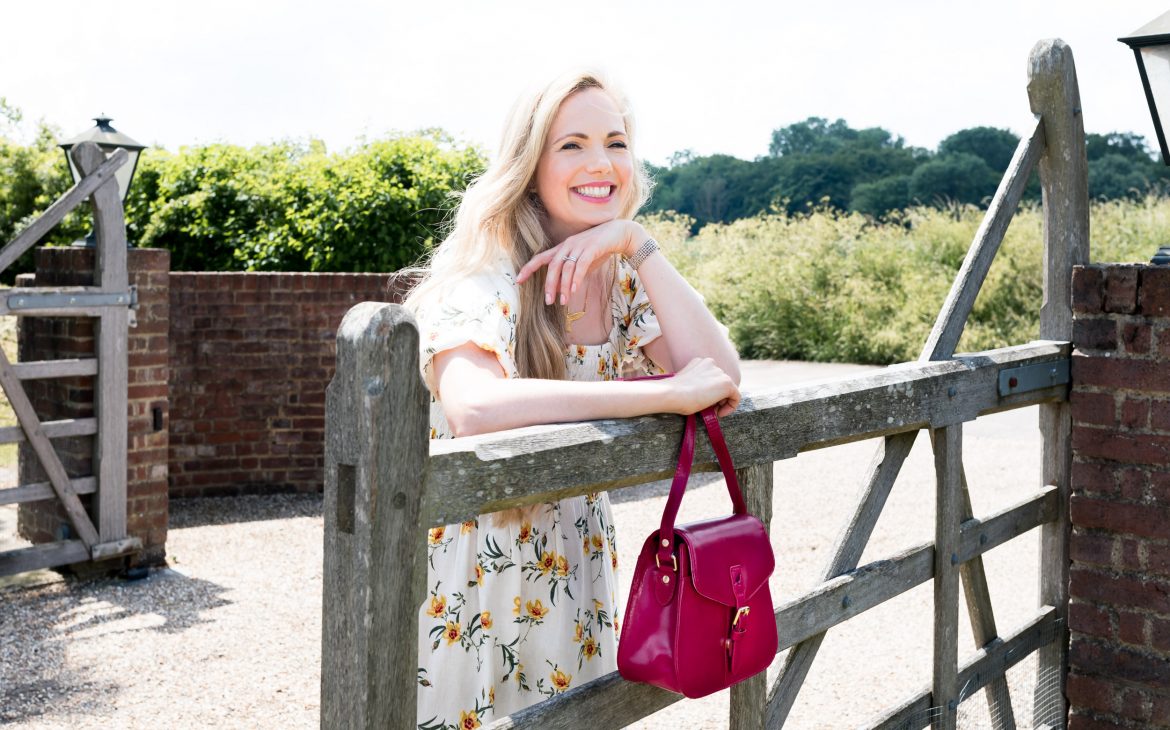 Who inspired you and why?
My parents inspire me, they run their own business and work as a team. Growing up I was used to them discussing their next projects and I loved the passion they had for it. I find listening to Conversations of Inspiration, with Holly Tucker MBE, so motivating and inspiring. Hearing how small businesses evolve and grow, directly from the founders, gives me a fire in my belly to achieve also.
What advice would you give to young women who want to succeed in the workplace?
Find what you are passionate about and put all your energy into it. Try not to compare yourselves to others, be yourself and do what makes you happy and fulfilled. Don't be afraid to go out on your own or with a business partner.
Do you think women feel intimidated in business?
I think sometimes, I have experienced Imposter Syndrome, I didn't know that it was called that at the time! But it is a very real thing, which I think can affect men as well as women. I am a member of The Mama Hive, a female business Community founded by Jess Sizeland. It's an amazing community supporting female founders, freelancers & small business owners and from chatting to many of these ladies, we have all suffered from Imposter Syndrome/ feeling intimated at one point of another during our careers.
Where will we find you on a Saturday morning at 10 a.m.?
Saturday mornings are quite slow in our house! So probably making buttermilk pancakes with my boys, with a large cup of tea!
What do you love about your job?
I love being creative and seeing something through from concept stage, through to seeing the finished product. Sometimes it's months in the planning and that feeling of satisfaction when it's complete is great. But nothing beats the reaction of someone picking up one of our leather products and saying they love it, admiring the amazing smelling quality leather and appreciating the design features we've included.
What's the best career decision you've ever made?
Setting up our own business, I love the feeling that we are building something together that we can be proud of. Also, I hope that we are showing our boys that you can have a job doing what you love, it's not always easy, but hopefully they see us just keep going and being resilient!
What's the worst career decision you've ever made?
I don't normally dwell on this, every decision good or bad we've made has bought us to where we are today and we have hopefully learnt from the not so good ones! At the beginning we did invest a lot of money in some incredibly expensive shows, meaning we had to recoup a lot of money before we were into any profit.  In the process we exhausted ourselves and probably spread ourselves a little thinly. But its all a learning process. Now we stick to a few brilliant shows, where we have built up a customer base and love going back year after year. Goodwood Revival (17th-19th September 2021) will be our first big show back since covid and our 6th year taking part, we can't wait!
FANTASTIC FEMALE – MARIA LINTOTT, FOUNDER OF RUFUS COUNTRY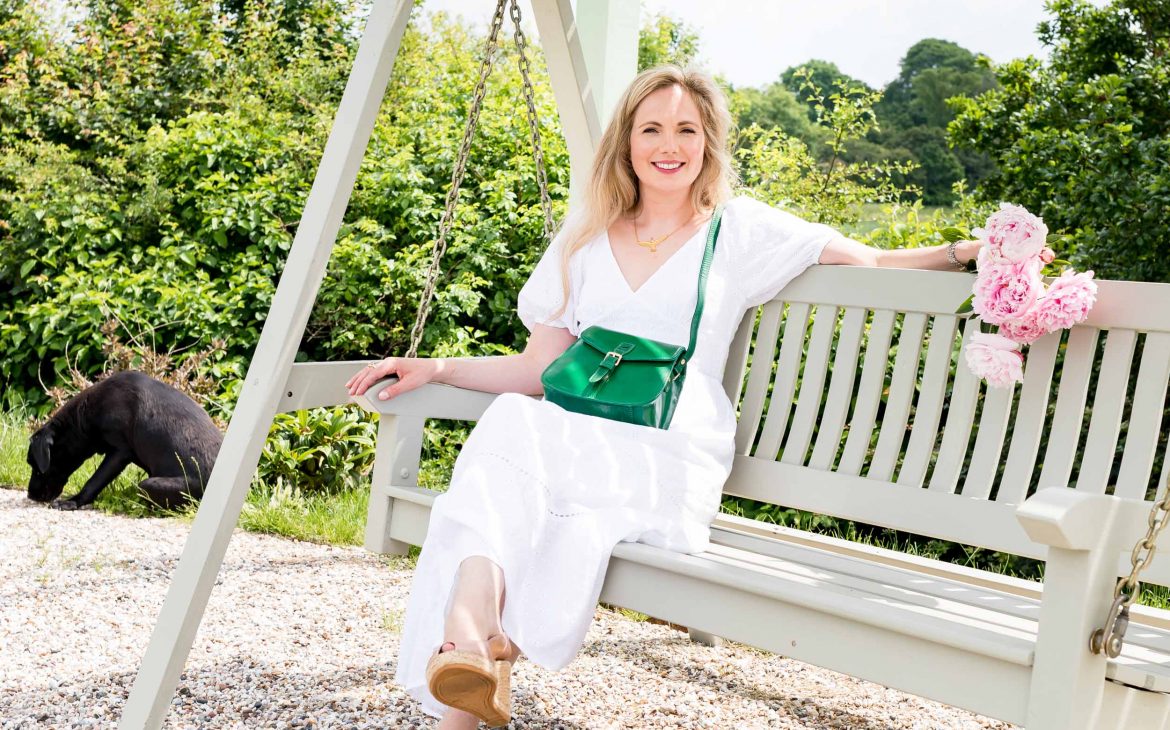 How do you organise your time?
It's always a bit of a juggle. We try and do some form of exercise early am, either a short walk (during which we plan our day) or Pilates to set me up for the day. I'm always more productive during the day if I've managed to squeeze in this morning exercise. I then work around school hours, after pick up I try and fit in another couple of hours. If I haven't got everything done in the day, often I'll be working into the evening to get it all done.
What do you think is your greatest strength?
I think design and attention to detail is my greatest strength and generating ideas. I love that stage of thinking what could be possible! I also think being able to adapt is so important. During lockdown, all our usual shows were postponed and our sales weren't as high, as people weren't necessarily needing a new bag, as we weren't going anywhere! I started creating sculptural art pieces. Initially I wanted to create something that would mark everyday spent in the chaotic mix of work and home-schooling. So, we could look back at it and commemorate that time and realise we can do anything going forwards! The finished piece was 171 sculptural butterflies. I had such a lovely response and am now making more and selling them in a in Brothership Studio, Hertford and have my first joint exhibition coming up.
What do you think is your greatest weakness?
I love dreaming and thinking of new ideas, I find making decisions about which idea I should go forward with the hard part as I just want to make them all! This leads to procrastination and overthinking!
How do you make decisions?
Mull over it for ages, writing out pros and cons and then just go with my gut!
What do you read?
I enjoy reading anything Art and design related. To relax, I'd rather make something or sketch, rather than read a book. But I have been known to read a romantic escapist book on holiday!
What do you think are the secrets behind getting to where you've got to?
Hard work, lots of late nights and a passion for delivering our customers great quality leather products, that will last.
FANTASTIC FEMALE – MARIA LINTOTT, FOUNDER OF RUFUS COUNTRY
https://www.instagram.com/rufus_country/
https://www.facebook.com/rufuscountry
More Fantastic Females HERE