Fantastic Female – Stacy Chan founder of Stacy Chan handbags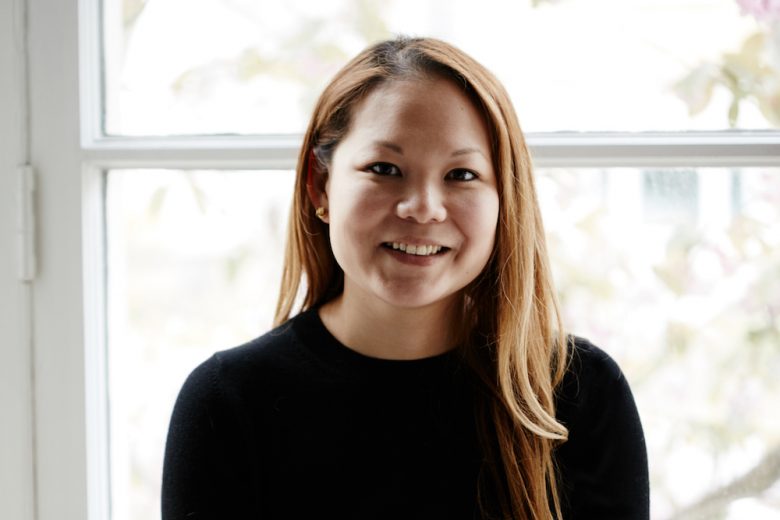 FANTASTIC FEMALE – STACY CHAN FOUNDER OF STACY CHAN HANDBAGS
Originally from New York, London-based Stacy Chan spent a decade working in banking and hedge funds before leaving her finance career to build a luxury Italian leather handbag and accessories brand. Known for its signature clean lines and bold colour Stacy Chan handbags have been featured in The Telegraph, The Evening Standard, Elle, Harper's Bazaar and others and have been carried by members of the British Royal Family.
In addition to her Made in Italy leather collection, Stacy is set to launch a capsule collection of vegan wax candles hand-poured in London. Events of the past year gave her the space and time to develop her long-love of candles and travel. She learned to formulate her own fragrances to transport us to her favourite places and memories.
With a focus on slow fashion, authenticity and design, you can find her beautiful handbags, accessories and soon candles on www.stacychan.com and www.HarveyNichols.com.
FANTASTIC FEMALE – STACY CHAN FOUNDER OF STACY CHAN HANDBAGS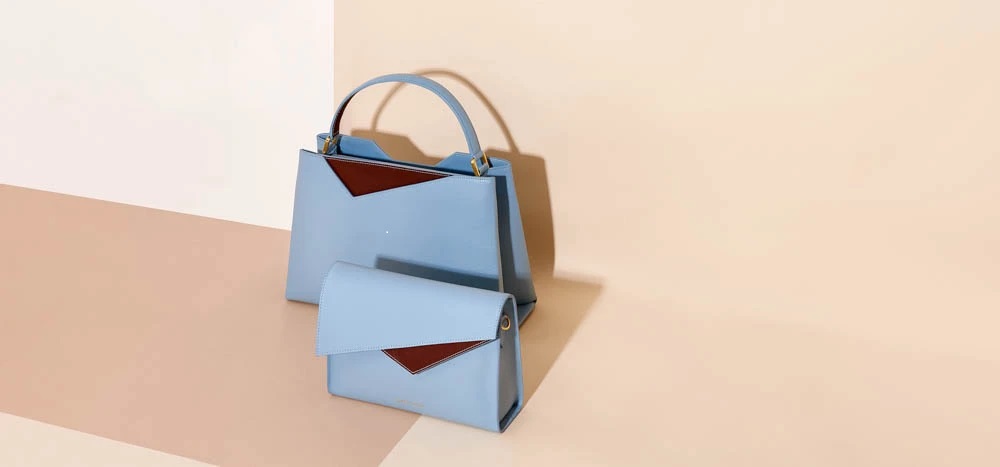 What have you sacrificed (both personally and professionally) at each stage of your career?
I was working in investment banking in New York and despite the very long hours, I really enjoyed my team and learning about different businesses. Even after receiving a promotion, I still longed for adventure and decided to move to London although I had only visited briefly once before and did not know anyone. I gave up the safety of a set career path and proximity to my family to take on this big change. However, once I settled in and quickly fell in love with London, it gave me the confidence to pursue other challenges that I had not considered before.
After working 10 years in finance, it was a very difficult decision to pursue another path. I had built a strong professional network, but after so many years learning about and investing in other businesses, I really wanted to build something that was mine. I took my love of accessories, particularly handbags, and enrolled in a design course at the London College of Fashion while I was still working. I quickly realised that the best parts of my week were in class or working on my design projects. It was a shock to the system to sacrifice a stable income and my entire career, but it is unbelievably rewarding to know that ideas that I sketch in a book become pieces that are loved by customers around the world.
Who inspired you and why?
I am blessed to have so many inspiring family and friends in my life. My mother who was a social worker helping disadvantaged children has an amazing love of life and sense of humour. She has always encouraged me to purse my life's passions. My father is extremely thoughtful and always looking to learn and challenge himself – even in his retirement, he continues to develop new skills.
Then I have amazing friends who struggle with health, family and building a business who make me feel grateful when things are going well, and inspire me to keep going when I am going through a rough patch.
What advice would you give to young women who want to succeed in the workplace?
Do the work and don't be afraid to speak up and ask questions. I have always been a self-starter, but it is equally important to ask for help from those who have more experience. If you can educate yourself on a topic first and therefore ask intelligent, well-informed questions, you will not only impress those around you with your knowledge, but also your willingness to learn.
Do you think women feel intimidated in business?
I think some women underestimate their abilities and can lack the self-confidence to contribute in a way that garners them the acknowledgement they deserve. Especially in the male-dominated world of finance, I learned to accept that even if I was not the one to speak first, I could quite easily command respect and attention by making sure I knew my subject thoroughly so that when I did speak, it was clear I knew what I was talking about.
FANTASTIC FEMALE – STACY CHAN FOUNDER OF STACY CHAN HANDBAGS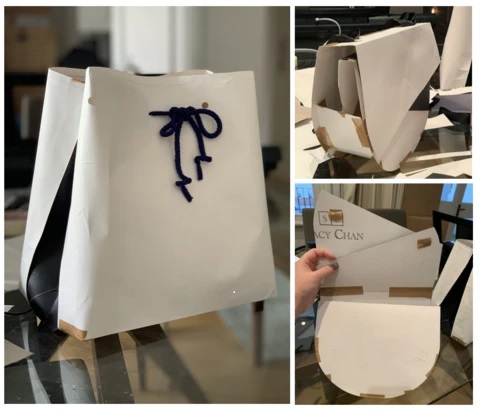 Where will we find you on a Saturday morning at 10 a.m.?
Before we were in lockdown, I would be with my Labrador Charlie on a walk in the park, but unfortunately, she passed away last year. Now, Saturday mornings will most likely see me struggling through a HIIT workout in the living room.
What do you love about your job?
I love that it gives me an opportunity to be creative and build something. I also love speaking with customers as running a brand is not always easy, but when I meet someone in one of our London pop-up shops or they send me an email, it makes me feel really proud of what I have built. I also love the opportunity to meet so many other strong women who are on a similar entrepreneurial path.
What's the best career decision you've ever made?
I think leaving my finance career was both the hardest and the best decision. My life is unrecognisable now to where I was all those years ago and even when things are rough, or frustrating, I know that even if I had not left then, there would always have been something inside me urging me to take on a new challenge. So I look at how far I've come with significant press coverage and customers around the world, and I feel so proud.
What's the worst career decision you've ever made?
I think "worst" can be very subjective depending on what your goals are. If my goal was to find the quickest way to Managing Director at a bank, I should have stayed in New York 15 years ago. However, my goal is to live my life to the fullest and pursue my passions, which I know is not a choice that is available to everyone. I believe that every decision I made, both good and bad, led me to where I am and who I am today and I am grateful for the journey so far.
How do you organise your time?
It is hard to not only juggle all the commitments we have, but also to keep motivated. I am a big advocate of bullet journaling, but not in the traditional sense. I did some research and knew that I did not have time for the beautiful, creative pages on pinterest. However, I took the habit trackers, to-do-lists and custom monthly/weekly/daily planner pages and made it work for me. It took some time to design it all on my computer, but now, each month I print out my pages and I have a system that works for specifically for me.
What do you think is your greatest strength?
I think I am good at organising information and thinking through problems. I also enjoy sharing honestly and openly with others through work and community.
What do you think is your greatest weakness?
I can be very demanding and impatient with myself, which has been tested quite a bit during lockdown.
How do you make decisions?
I like to analyse and research all the available information beforehand, but at the end of the day, I believe I am quite decisive. Once the decision is made, I move forward to the next.
FANTASTIC FEMALE – STACY CHAN FOUNDER OF STACY CHAN HANDBAGS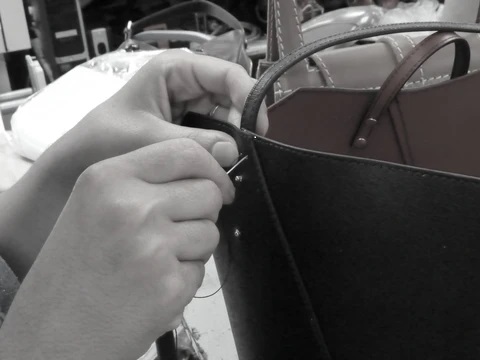 What do you read?
In addition to too much "doom-scrolling" and articles for work, I actually started a book club at the beginning of lockdown with a group of female friends as an excuse to stay connected. I love fiction that transports you to another place, another culture, another time. I even show our book club choices and my short reviews on the website if you want to follow along: www.stacychan.com/blogs/book-club
What do you think are the secrets behind getting to where you've got to?
Perseverance and listening to others while still staying true to your vision. When building a business, you will hear so many noes, but you need to hang on through all of them until you start getting some yeses. There are also a lot of people along the way offering advice – I try to take on board what they say while always adhering to my brand values of authenticity, quality and design.
You can find out more about Stacy and her beautiful Made in Italy handbags and accessories below:
www.instagram.com/stacychanlondon
www.facebook.com/stacychanlondon
FANTASTIC FEMALE – STACY CHAN FOUNDER OF STACY CHAN HANDBAGS
More Fantastic Females here