Fantastic female – Susie Ramroop -author and life coach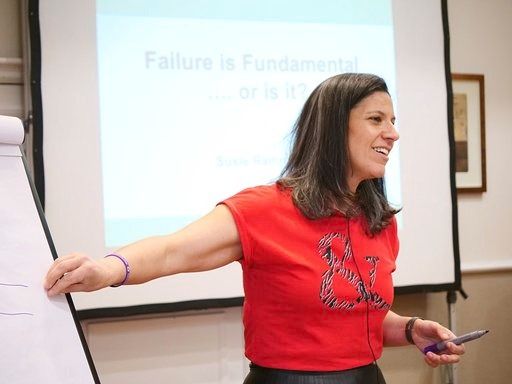 FANTASTIC FEMALE – SUSIE RAMROOP -AUTHOR AND LIFE COACH
Women in business turn to Susie Ramroop when career and life is not meeting expectations. She expertly stops unhelpful patterns of self-judgement and impostor syndrome and focuses on what matters – progress, fulfilment and balance.  Susie's mission is stopping you believing you can't be what you can't see. Her book "Be The Leader You Want To See" is the blueprint for being the best possible version of you – at home and at work.  With heart and humour, Susie brings easy clarity to confidently stepping into the career you were made for. She is a highly sought-after speaker, coaches privately and leads utterly transformational retreats.  She writes the parenting column for her local Families magazine, and is mother to 9 year old Elise who she lives with in London.  Find her at www.susieramroop.com where you can get a signed copy of her book.  Connect with her on LinkedIn here: https://www.linkedin.com/in/susie-ramroop-mindset-coach/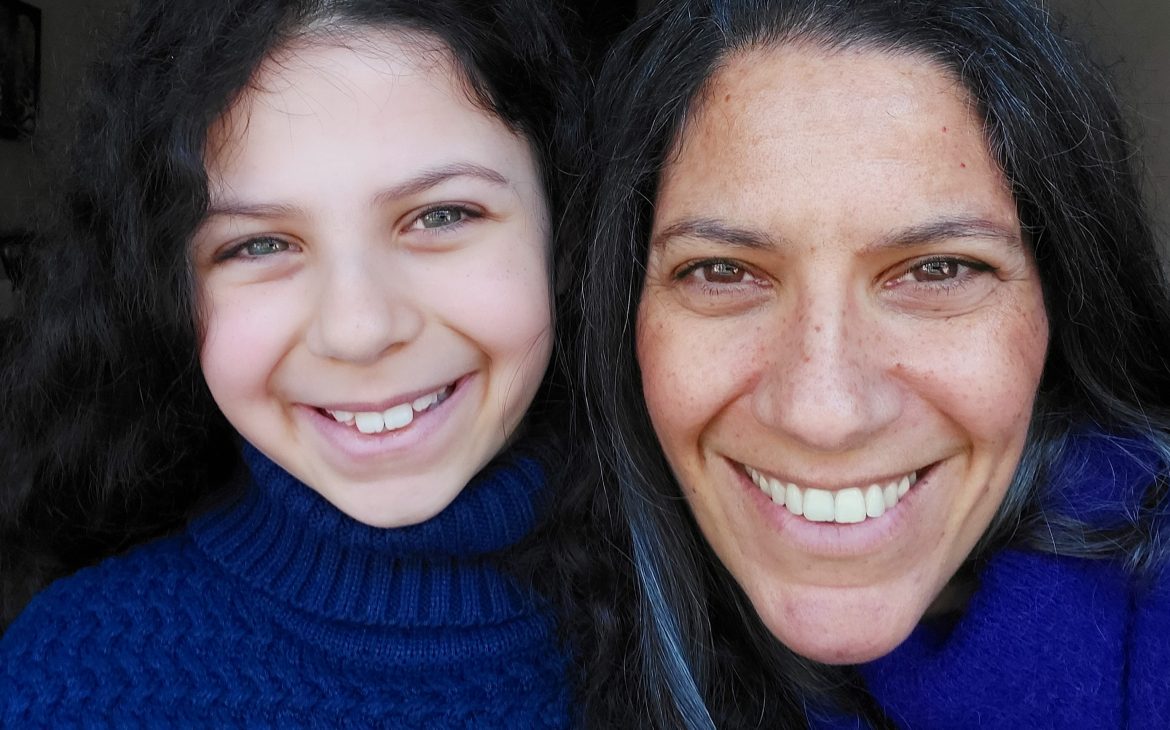 How did you balance being a mother and professional? 
I used to slog my guts out when I worked corporately and spent much of my time on planes, where I maximised every moment to read and approve documents, call people to remove blockers and attended conference calls on mute. I am glad I got most of that "fill every moment" habit out of my system before I became a mother, but there were still some unhealthy habits lurking around. Before I went back to work after having my daughter I negotiated to work 5 days in 4. It meant my money didn't dip, but I could have a clear boundary on a whole day off. I think leaving early or even on time, when you have grown up working like this is challenging. Even when you manage it you are riddled with guilt. Protecting a whole day was easier and people got used to me not being around because I had been on maternity leave for a year. On working days, however, I rarely saw my baby awake and this wasn't something I was prepared to tolerate.
I went freelance when my daughter was 2, and assumed it would be easier to manage my time.  But when you are paid a day rate it is too tempting to see that day as too expensive to take off, even if you are earning 6 figures a year from it.  When my daughter was at nursery her dad used to take her and pick her up around his work schedule; it meant that I could work slightly unsociable hours (7.30 – 4) in order to see her for a good couple of hours playing and cuddling in the evening.
FANTASTIC FEMALE – SUSIE RAMROOP -AUTHOR AND LIFE COACH
What have you sacrificed (both personally and professionally) at each stage of your career? 
I think I sacficed fun, connection and my health. My ego needed to be needed. Having a queue of people at my desk and no time to pee between meetings made me feel important. It also made me inaccessible and unpopular with some people. I can see this now, but of course I didn't at the time! I think I put work ahead of my partner, who I ultimately left. And I spent a lot of late nights working when I could have been dancing with my colleagues in the pub. My desire to be the person that saved pitches, delivered the undeliverable projects, and rescued people on performance plans meant I never ever put me and my needs first. I was almost always stressed. I didn't eat properly, drank too much, and ultimately got very sick. I don't know if being seriously ill in 2009 with pulmonary embolisms on both lungs was caused by stress or all those airmiles, but I do know that if it wasn't for that – being forced to stop – I would have been forced some other way, probably through a breakdown of some sort. Thankfully I quit and invested in a coach and a very healing journey.
This is why I get so upset when I see working women killing themselves slowly through overwork and self neglect. It is so unnecessary. No-one benefits from this level of martyrdom and it is an abominable example to be modeling for those people looking up to us at work, and for our children. As I am here homeschooling I am watching my daughter's working habits. I love her exaggerated closing of the laptop at the end of the day having been very efficient with her focus and breaks throughout it. I know that this is a boundary she has learned from me, and it is a lesson that will serve her well in the future.
Who inspired you and why?
Quite honestly, I haven't been inspired positively by anyone in the career decisions I have made.  I have been inspired to do the opposite of a lot of people because I saw the cost of being like them.  The woman who put her career before all of her relationships, the boss who sent messages at all hours meaning that every day started with a backlog of her emails to reply to.   I have seen so many examples of poor leadership from women, that I knew there was a role for someone to inspire, model and help people do leadership another way – without the need to feel guilty about having a family, without the need to compromise constantly, and without having to park aspirations until the kids leave home!
FANTASTIC FEMALE – SUSIE RAMROOP -AUTHOR AND LIFE COACH
What advice would you give to young women who want to succeed in the workplace?
Don't look around for role models. You will see more absence than you will see presence. Instead focus on what you want your career to look like and look for evidence of support for that model. Too often women look through a lens that doesn't serve them. They try and fit in when they really want to stand out. When you do this it's like quicksand that sucks you in to obstacles, self doubt and overwhelm. All of these are present when you have nothing positive to focus on. That positive thing is your clarity about what you want from your life and career, which, by the way, are not separate. We are not two people divided between two places, yet that is how we often operate. Be The leader You Want To See is the blueprint for any woman wanting to be a success at home and at work. It is built on 3 pillars – Awareness, Bravery and Contribution. Awareness – finding the strongest reason why you want to rise at work and understanding the impact you can make. identifying what obstacles you are putting in your own path and practical ways to easily break the patterns that don't help you succeed. Bravery – bringing all of you to work so that you stop the inner fight between your 2 personas, and finding and taking only the actions that move you in the direction of your choosing. Contribution – where every thought, conversation and action truly moves the needle, enabling you to generate more progress without investing more time. The result is a life that feels balance and success that seems so much easier, because it is!

Do you think women feel intimidated in business?
I think they do, but that's because they are buying into that which isn't helpful. Women are often too willing to settle for a reason not to. Take imposter syndrome for example. Women claim to have it. It shapes how they behave as a result, and never does it propel them forward – it can and will only ever hold them back. When you buy into thought patterns like that you are giving away all the power to other people. We do it when we ask permission instead of just taking action too. We do it when we compare ourselves to others and then ourselves we aren't enough. None of it is helpful. I want to be the woman that makes these beliefs so unpalatable that women in business decide they have had enough and are hungry for another way. That's what I offer and I spell it out in my book.
Where will we find you on a Saturday morning at 10 a.m.?  
Hmmm during lockdown I will either by reading on the sofa next to my daughter, having a late breakfast, or watching a workshop on art or decluttering!  Out of lockdown I may well be in John Lewis with my mum eating an apple danish and having a coffee, catching her up on all the things I've been up to that make her really proud 🙂
FANTASTIC FEMALE – SUSIE RAMROOP -AUTHOR AND LIFE COACH
What do you love about your job?
All of the parts where I get to help and inspire. Coaching brings me to life. Speaking does too. I didn't used to like doing webinars, but I talk to the camera on my laptop like it's a person I care deeply about, and have the responsibility for saving from unnecessary struggle with simple shifts in their thinking.
What's the best career decision you've ever made?
To close the back door on all the things I can do but don't love. I am highly capable, but not all of which I am good at brings me energy; some things just rob me of it. Getting clear about what I wanted my life to look like and setting my business up to fuel that was the right way of doing things for me.
What's the worst career decision you've ever made?
To take a position for money ahead of all of my other instincts that the organisation and the Manager would not suit me. I ended up being bullied, along with everyone else. The upside is that it was so bad that it forced my hand in starting my full time coaching business. I felt like it was the last straw and if I didn't do it then, I never would.
How do you organise your time?
My intention is to almost always limit my work to the school day.  I am always more creative in the mornings, so when writing my book I would do that early (before my daughter woke up) or as soon as I got in from the school run.  I exercise just before lunch, and then I do monotonous things in the afternoon – this means I finish my day feeling productive and untaxed.  My favourite thing to do is coaching so I try to fill my Mondays with that. That normally inspires me to write and create content on Tuesdays, which is when I have most of my calls with prospective clients.  I have a buffer day on Wednesdays, which means I have no appointments and nowhere to go.  My daughter's dad also picks her up from school that day.  This is the most important day of the week.  I often don't get dressed.  I come down in the morning and bring a book, my phone, laptop and a book back up to bed.  It is often my most productive day.  When I am reading, I think of something to do and I don't' write it down, I just grab a device and do it.  When I get an idea for a post I write and store it.  It is utterly replenishing.  If I do speaking gigs they are normally on Thursdays.  I have Fridays off.  In normal times I would have coffee with my mum pals after school drop off, or lunch with a business friend / client, or spa treatments.  Now it looks more like curling up on a sofa and reading a whole book without a jot of guilt, and when I fancy a break, I call someone for a chat.  The last week of the month I keep free for me.  I also don't work in half term.  Weekends hardly ever contain commitments, it allows me to be spontaneous.  So differently to my 20s when my weekends were booked for months ahead.
FANTASTIC FEMALE – SUSIE RAMROOP -AUTHOR AND LIFE COACH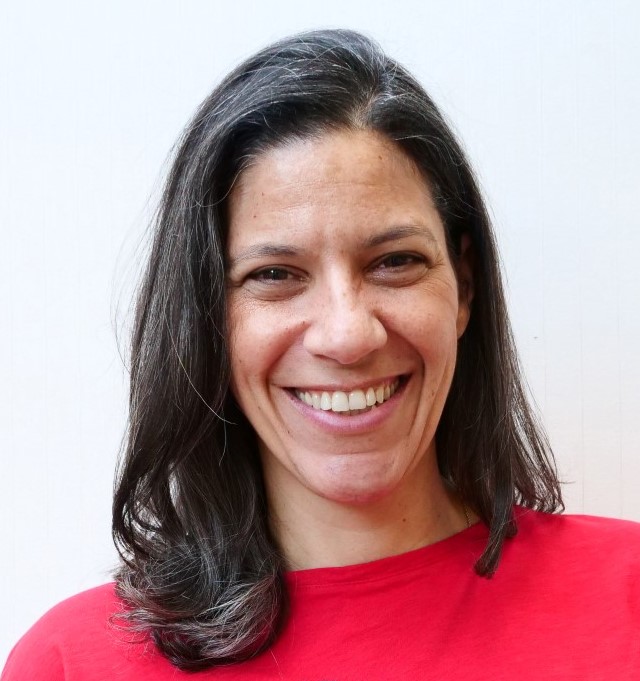 What do you think is your greatest strength?
Hearing what people are actually saying (even though they use a lot of other words to drown that out), and articulating clearly what the problem is and how we can solve it. It normally leaves people letting out a deep sigh of relief as they think I just opened a window to their soul and looked in.
What do you think is your greatest weakness?
Putting time and efficiency so high on my list of priorities. It means that sometimes when the above strength is overused, I might draw a conclusion a bit too quickly without bringing the other person along with me at the same pace. It's why I only work with people who are ready to change and have the "strength" response!
How do you make decisions?
Based on what feels good to me.  The worst feeling is making a decision that doesn't put this first and then feeling resentful about it afterwards.  When we carry resentment it pollutes everything we say and every interaction we have.
FANTASTIC FEMALE – SUSIE RAMROOP -AUTHOR AND LIFE COACH
What do you read?
At the moment I am reading a lot of fiction with a little transformational memoir thrown in. When I wrote my book I decided to stop reading self help. Many potential authors never become authors because they think someone else already wrote that book. There is a reason there is a market for it though – it's the variety of the voice. People love my book because they feel I am talking directly to them. And if they are a highly capable woman who needs help to see how to grow in confidence, be their best self and get to the height of their career much faster, then I am talking directly to her!
During lockdown I created my own book club where we are reading some newly published books, award winners and classics. Lately I have really enjoyed books like Where the Crawdads Sing, The Giver of Stars, Rebecca, Wonder. At the moment I am reading Educated by Tara Westover and How to Raise Entrepreneurial Kids by Jodie Cook.
What do you think are the secrets behind getting to where you've got to?
Following my own coaching. Writing my book really helped me articulate a model that I live by. I am incredibly self aware and I monitor how I am feeling very closely. Being honest about what is happening to me and not ignoring my emotions meant that I had a pretty good 2020 overall. Compare this with me ignoring them persistently when I was working in the city. I know that when I have a sludgey day that there is no point pushing through that – it makes everything harder. I am better off giving in, being nice to myself, having a glass of wine in the afternoon if I feel like it, and coming back stronger tomorrow.
I am very focused on what I want to achieve, and I make sure I contribute to that daily. Self care on those sludgey days counts as a contribution to my goals. I have a jolly jar, a concept I share in my book, where I put the best thing that happened or rather my biggest contribution of the week in a jar every friday on a small slip of paper. It means that even in the worst week, I can focus on the best part of it. Innately I will expect to trump that the following Friday, which means I hold a level of optimism about the future that the person who complains all the time doesn't.
Bestselling Author of the book – Be The Leader You Want To See
CLICK HERE to get a signed copy 
FANTASTIC FEMALE – SUSIE RAMROOP -AUTHOR AND LIFE COACH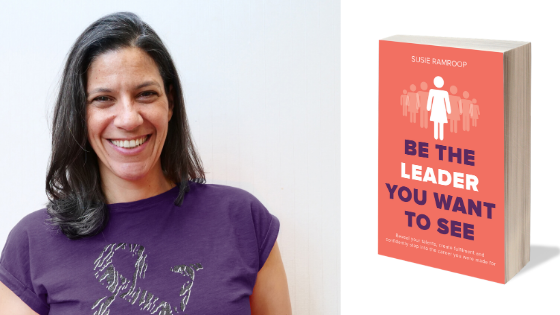 FANTASTIC FEMALE – SUSIE RAMROOP -AUTHOR AND LIFE COACH
Find More Fantastic Females HERE