Fantastic Females – Angela Karanja, Raising Remarkable Teenagers
FANTASTIC FEMALES – ANGELA KARANJA, RAISING REMARKABLE TEENAGERS
I am Angie, Adolescent psychologist, and parenting teen expert. I help parents of teens achieve a peaceful relationship with their teen by coaching them to use specific parenting teens strategies that influence teenagers to trust you, open up and actually want to listen to you.
We have a free webinar for all parents of teens 
FANTASTIC FEMALES – ANGELA KARANJA, RAISING REMARKABLE TEENAGERS
How did you balance being a mother and professional? 
Wo! I daren't say it's easy.
Not easy at all.
I personally decided that working full time was not an option when I got my daughter. I figured out that work would always be there, but moments and memories with my daughter were momentary and fleeting. You and I know how quickly kids grow and change and before you know it, they are teenagers and they hardly want to spend time with you as they carve their own independent path. The problem with the choice I made meant it was unlikely I would climb any corporate ladder because if you are not in the game, you don't win.
You've got to be in it to win it.
When my daughter was 1 and 1/2 and I started a publishing business. With so much resistance from my then husband who constantly sabotaged my meetings making it very hard for me to progress. When my daughter was 2 her dad and I separated. Can you imagine, now not only are you dealing with a new business, but you are also a newly single mum.
Thankfully, we had a roof over our head. But for at least the first 6months I had to go on benefits because the business was not bringing in any substantial amount and the extra helping hand to look after the child was no longer there. I was making so much loss I had to stop.
Moreover, the cutthroat nature of the acquiring advertisers for space in the magazine was beginning to wear me out. I shifted to delivering mentoring services to kids in school and the community. This is what comes naturally to me and I did it for a few hours a day whilst my own little was away for a few hours in nursery school. I loved the work but I could only work around my area.
In the early years of my daughter's life, I put quite a lot on hold. I did not want to return to my job at the secure training centre because I wasn't sure I could look after those kids fully and still look after mine. I gave up a place to study social work in university. I couldn't imagine not being there when she came home or rushing about to drop and pick her while I rushed to university. I did go back to study after she was older and in full time education.
Who inspired you and why?
There was grandma in a village in Kenya where I grew up. That woman was beyond her days in wisdom. She went to study 1+1 maths at the age of about 60/70 because in her day people never really went to school. I remember people jeering her, but she didn't care, she would do all the farming during the day, come back to her house change from her really dirty clothes and walk miles and miles to an evening maths and literacy class. She also taught me in Sunday school, so she was quite inspirational.
Many of you may know this next person, Richard Branson. He has always inspired me with the idea of saying yes then figure out how you will fulfil the request which has really helped me with taking up opportunities.
What advice would you give to young women who want to succeed in the workplace?
Be yourself, your authentic self. Take all the training available. Remember anything else can be taken away from you but what you have learnt can never be taken from you and you will always use this to bounce back and progress your life.
Do you think women feel intimidated in business?
Sometimes many women do. However, If you are doing a job that is marched with your soul purpose you are being authentically you, you hardly feel intimidated. The problem is, if you are part of the pack, there will always be those who try to be alphas and sometimes bully and throw their weight about you and that's when you feel pushed out.
Where will we find you on a Saturday morning at 10 a.m.?
Depends on where I am. If I am at home I 'll probably be still in bed having a lie in unless we'd made prior arrangements to go somewhere as a family usually on a weekend break, then we'd leave at this time or on our way.
What do you love about your job?
Changing the lives of families, especially the relationship between parents and their teens.
What's the best career decision you've ever made?
Shifted to working with parents of teens because I figured out that parents are primely positioned to influence their teens and if armed with the right parenting teenagers' strategies, parents can be the most influential at teaching their teens to be highly effective. I used to work primarily with teens and then I made this shift after this realisation.
What's the worst career decision you've ever made?
Buying a franchise that was so misaligned with my calling. I was only doing it to earn money, but the industry was so cutthroat and me as a soulful businessperson I just couldn't survive. There is something soul destroying about not following your heart calling, you shred yourself into pieces every time and before you know it you can be fully destroyed, so unhappy in your job it affects every other part of your life.
How do you organise your time?
I actually don't organise my time. I don't think anyone can organise time. We all have 24 hours so you can't move time about to organise it. What I do though, is organise my activities. Keeping the main thing the main thing. My peace and happiness are so important and are central to the activities I choose to engage in and plan. So, when I get up first thing in the morning, I have an hour or so to be grateful and meditate on the goodness life has extended to me. I then envision and imagine what good awaits me.
I then send peace and love to my family and friends and clients and everyone I will encounter in the day.
Then I write 5 things only five things I must do on this day.
And one thing I will be on this day.
What do you think is your greatest strength?
My ability to observe and not make a judgement. (I learnt a long time ago that observation is power, judgment is weakness) then when I understood the true meaning of that, I purposed to start walking and living in that power.
What do you think is your greatest weakness?
Not rushing for anything. I just don't and won't rush … which makes my family mad sometimes because they think I am too slow, and I think they are too fast, and I don't allow anyone to rush me. This though makes me suffer when I have tight deadlines. Apart from that I think it's a good thing not to rush around and in fact slow down and savour the moments and smell the flowers. Because to be honest nothing in nature rushes. I do try to fit in with my family sometimes so that I don't cause too much inconvenience. So, I try sometimes albeit begrudgingly.
How do you make decisions?
I have become a person who makes decisions very consciously, but it has to feel right in my soul, I go with it. This is usually after I have involved all the faculties of my mind and I know it doesn't violate the rights of others. If turns out wrong per se, I just make another. As long as I am at peace, I go with it.
What do you read?
I read a lot of metaphysic books by Catherine Ponder, Genevieve Behrend, Florence Schovel Shinn and the bible.
What do you think are the secrets behind getting to where you've got to?
Continuous learning and genuine and authentic service and just keep climbing no matter the knocks and kicks that life throws at you.
I am Angie, Adolescent psychologist, and parenting teen expert. I help parents of teens achieve a peaceful relationship with their teen by coaching them to use specific parenting teens strategies that influence teenagers to trust you, open up and actually want to listen to you.
We have a free webinar for all parents of teens
"How to build strong bonds with their teenagers based on honesty & trust, so teens actually want to listen to you." here's the link
FANTASTIC FEMALES – ANGELA KARANJA, RAISING REMARKABLE TEENAGERS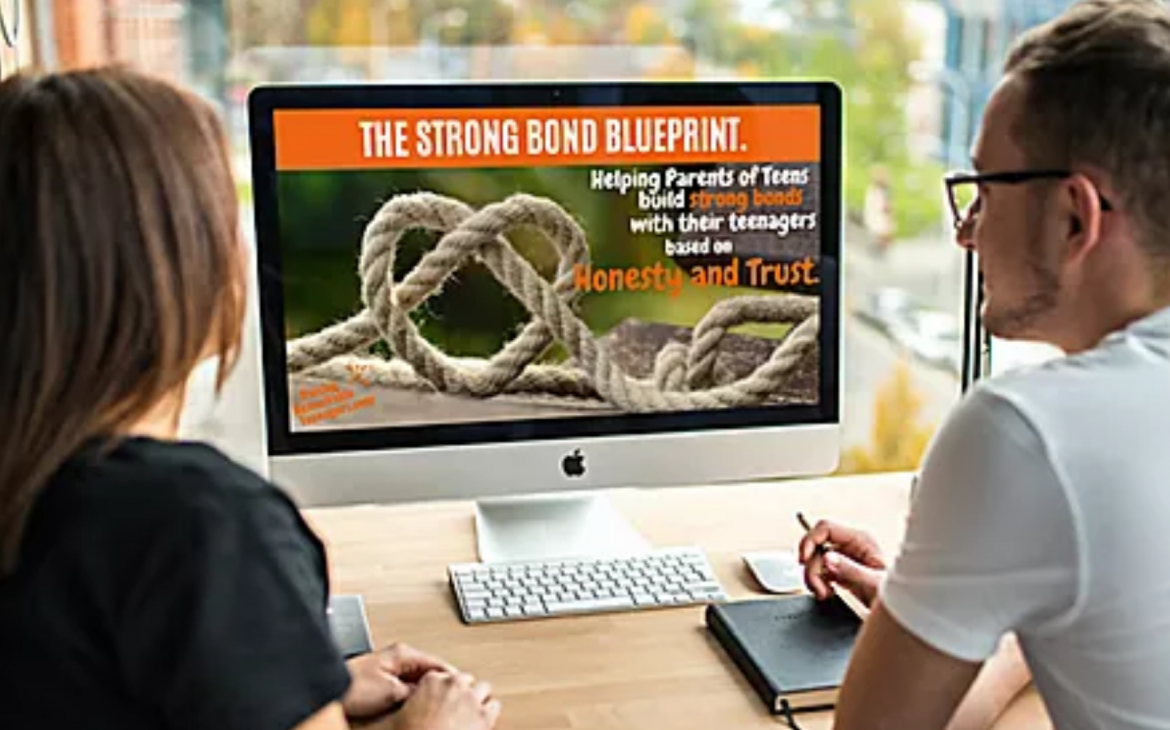 https://www.raisingremarkableteenagers.com/class
my social links are here
Find more Fantastic females HERE