Fantastic females – Corrine and Rhona, the new-mum duo behind DOVA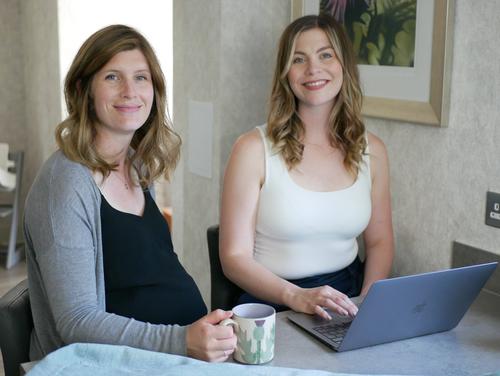 We are Corrine and Rhona, the new-mum duo behind DOVA.
Like all soon-to-be parents, our minds often wandered in all different directions: what will our kids be like? how will they play? will they be shy or will they be boisterous? We were always on the hunt for things that would enrich our children's learning and foster their imaginations. We found ourselves trying to strike a balance between functionality and style, especially when it came to toys – and we confess, we also wanted something that would look great in the home.
With this in mind, and drawing upon Corrine's background as a Montessori school teacher, we got to work designing the DOVA, an all-in-one modular play sofa. With a DOVA the possibilities are endless, your little builder can go as far as their imagination will take them. A DOVA sofa will help them to discover and acquire new skills all in the name of free-spirited play. They can build a castle or a pirate ship, settle down to read a story or create the ultimate den for a rainy day with friends.

With 12 colours to choose from the DOVA integrates stylishly into any room. Becoming the centre of the universe for your little ones by day and neatly blending in by night.
We want to encourage our children to play open-endedly, find ways to problem solve and explore their own imaginations. We figured there must be plenty of parents out there who feel the same way. We thought, rather than having a number of toys which serve different purposes why not create one that serves them all – the DOVA.
How did you balance being a mother and professional? 
R: Haphazardly at times! Squeezing DOVA work in between nap times and relying on a lot of help from my husband.
C: As Spencer is just three months old, this is very new territory for me! We're lucky he is a great napper, so I'm able to use those hours to dedicate to DOVA and then can be present when he's awake. Flexibility is key since Spencer changes so quickly though! Taking each day as it comes and knowing we're not always going to achieve that perfect balance is important.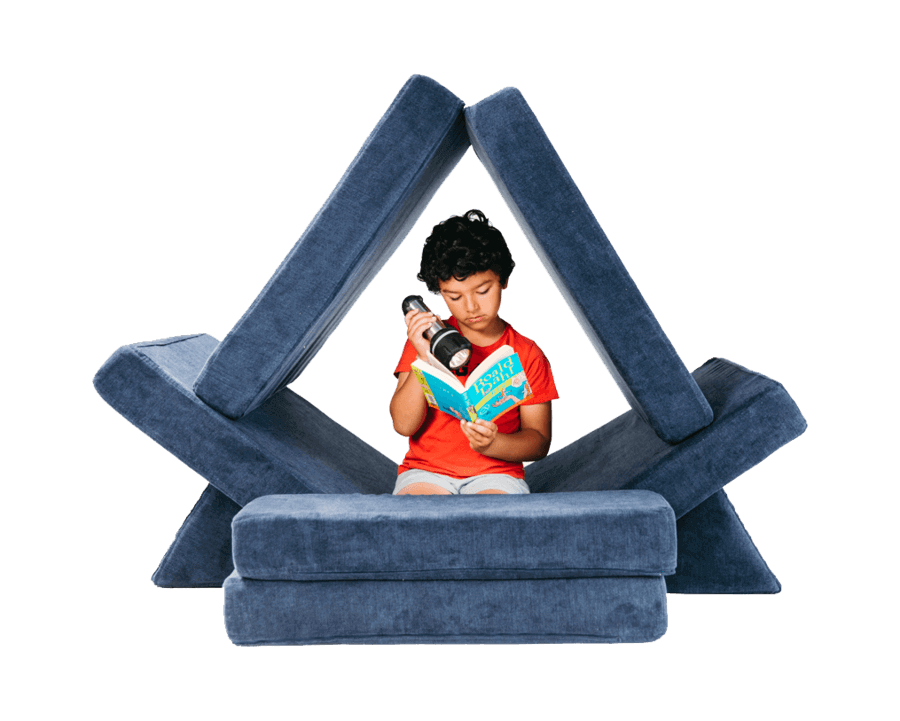 What have you sacrificed (both personally and professionally) at each stage of your career?
R: Although I'm on 'maternity leave' I have scarified some of that time to get DOVA off the ground. Sometimes you wish you could switch off completely and focus on nothing else but being a new mum, but in most cases that's not the way it goes – balance is key.
C: Giving up full-time teaching was really difficult for me. I've been in a Montessori school day-in day-out for so many years and now that I'm at home so much I definitely have some withdrawal symptoms!
Who inspired you and why?
R: When it comes to business I am inspired by my father, who has been self-employed for 30 years. He has always encouraged me to look for a reason to do something, rather than a reason not to do it.
C: Watching Rhona juggle the birth of Max and DOVA at the same time has been a huge inspiration to me. She handles each hurdle with tact and grace.
What advice would you give to young women who want to succeed in the workplace?
R: Have confidence in yourself. Imposter syndrome is really common for young people starting out in their career. Just remember that everyone more senior than you started off exactly where you are now.
C: I have to agree with Rhona on this one. No matter what work environment you're in, or who you're working with, you have to back yourself in and have confidence in yourself. It's hard for people to support you if you don't support yourself.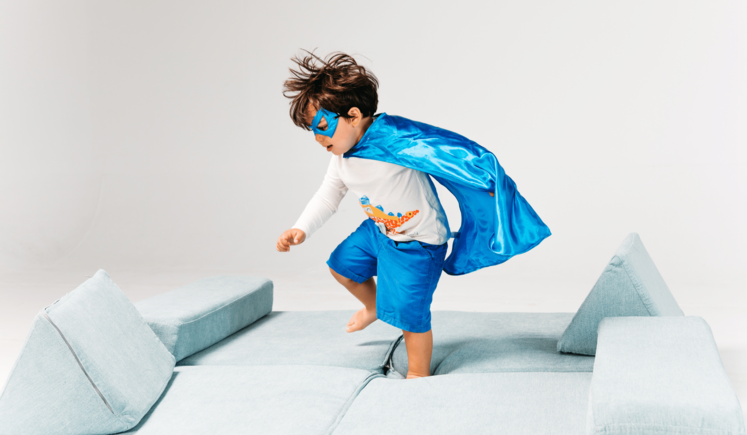 Do you think women feel intimidated in business?
R & C: Yes absolutely, but we also have a huge advantage when we band together. By founding this business we are engaging with a wide community of mums (and some dads too) who are supporting each other and sharing advice and tips.
Where will we find you on a Saturday morning at 10 a.m.?
R: At brunch! It's not a Saturday without a coffee in Glasgow's West End. Our favourite spot at the moment is Haylynn Canteen.
C: Getting out to the climbing gym with my husband, Euan, and our little one, Spencer, in tow!
What do you love about your job?
R & C: The flexibility allows us to spend time with our babies, whether that be a class or going out for walks(sometimes with each other, sometimes not, so that one of us can monitor the DOVA inbox). Watching DOVA grow from the first idea to the actual product delivery has been amazing.
What's the best career decision you've ever made?
R: Working for myself from 23 when I ran a café/restaurant in Australia. The learning curve was steep, but the payoff was huge.
C: Undertaking my Montessori teaching training in Portland. After some initial work experience in Belgium, I knew that the training would provide me with all sorts of insights into childhood development applicable to everyday life.
What's the worst career decision you've ever made?
R: Soon after arriving in Australia I took an events job that was well beyond my level of experience. I was fired a few months later and it hit me pretty hard. But had it not happened then I wouldn't have started working for myself which eventually led me back to Scotland.
C: Once I took an au pair job in Turkey and let's just say my communication skills have improved dramatically since then.
How do you organise your time?
R: Around naps and sleep schedules for the most part. I have resigned to the fact that with a baby you have to be flexible and no two working weeks are the same.
C: Splitting the day into tasks that required two hands (no baby) and tasks that require one (carrying a baby). It works pretty well actually.
What do you think is your greatest strength?
R: I'll answer for Corrine – she is always calm and controlled under pressure.
C: I think that Rhona's determination to succeed pushes us on whenever we need to take a leap of faith.
What do you think is your greatest weakness?
R: Spelling! I am dyslexic and have struggled for years hiding my terrible spelling and grammar and trying to work in an office environment. Working for myself suits me, as I don't have to try and hide this. Although Corrine is the in-house proof-reader for DOVA.
C: I think that I don't speak up enough when I should. Sitting back and observing is important but so it being assertive.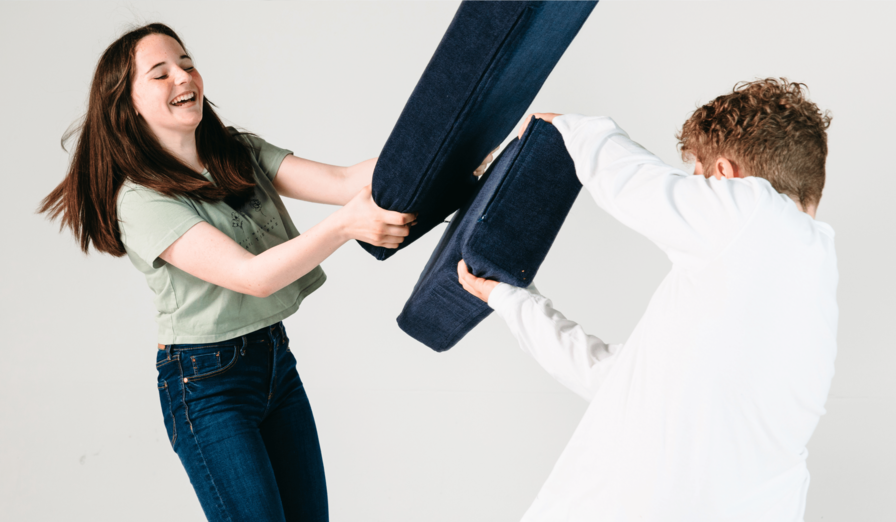 How do you make decisions?
R & C: When it comes to DOVA every decision so far has been collaborative. We have a weekly Sunday meeting with ourselves and our husbands as a sounding board. This takes place at Grandma's house so that someone can watch the babies and give us clear air to discuss. As the business grows we will need to become more autonomous, but the big decisions will always be made as a team.
What do you read?
R: DOVA emails – does that count? Currently I'm reading Babies Build Toddlers – A Montessori Guide.
C: I have The Night Circus by Erin Morgenstern sitting on my bedside table – although it's been there since the day Spencer was born.
What do you think are the secrets behind getting to where you've got to?
R: I don't think we have any big secrets, but support from our husbands and families has been critical at this time. One thing we do try to remind ourselves of is why, as new mums, we wanted this product in the first place. We are DOVA customers too.
C: Making sure to take care of ourselves. DOVA's business is predominantly online and sometimes we just need to switch off from our screens and have a break. It's so important to put quality time into the business, rather than being tired and half-hearted.
https://dovaplay.com/pages/the-dova
https://www.instagram.com/dova.play/
https://www.facebook.com/dovaplayuk/
Find more Fantastic females HERE