Fantastic Females – Josie Dom and Sara Prince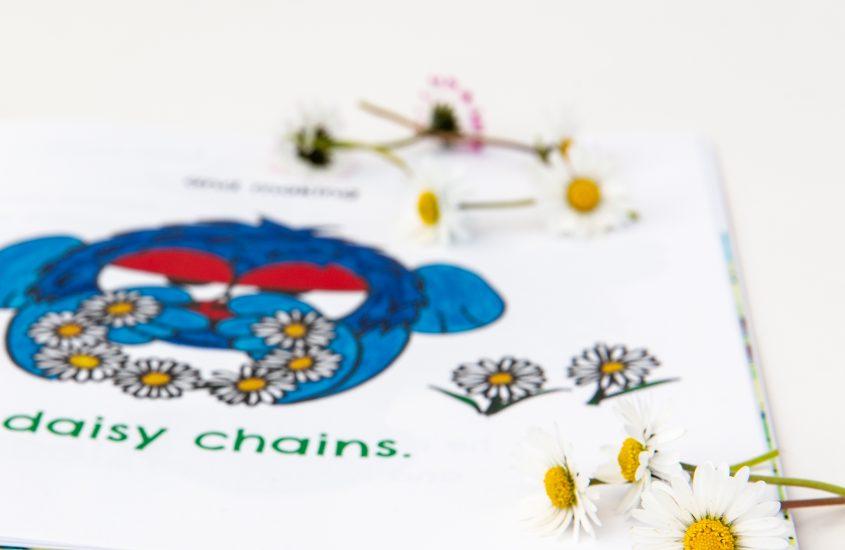 Allow me to introduce Josie Dom and Sara Prince.
Sara Prince is a Virtual Assistant. She loves words and being organised.
Sara set up her first Virtual Assistant (VA) business in 2002 as a sole
trader. The business has changed a few times over the years, finally
resulting in Vega VA offering mainly business administration and minute
taking services. (www.vegava.co.uk <http://www.vegava.co.uk> )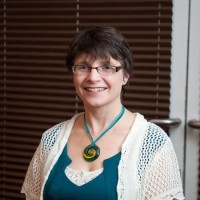 Josie Dom is a children's author with two picture books published. She
also loves words and being creative. Josie's published books are Lum and
Lum's Mum. In 2020, Josie had bookings at a number of book and family
festivals, which were unfortunately but necessarily cancelled. Josie is
hoping that festivals will be able to start again this year and that she can
get out into the world to meet children and their families who enjoy books.
The pandemic inspired Josie to write a poem about animals stepping up to
compete in the Olympics when humans couldn't, which she used as a fundraiser
for UK zoos with the help of Adam Hills (comedian) and many Olympic,
Paralympic and World Champion athletes (find out more about the fundraiser
at www.josiedom.co.uk/zoo <http://www.josiedom.co.uk/zoo> and
https://www.gofundme.com/f/animalympics-helps-zoos). This year, Josie is
planning to turn that poem into a book.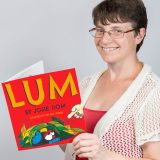 Now, I'll let you into a (no-longer-very-secret) secret, Sara and Josie are
the same person! When Sara wrote her first book, Lum, she was too shy to
tell anyone, so she took on a pen name and went ahead and published her
book.
Sara is married to JP, who took on a nom-de-plume (Nic Phine) as her
illustrator. Together they have two children: Oliver age 14 and Abigail
age 12. They live in an ordinary house in north Essex with their dog, Frank
and their cat, Mittens.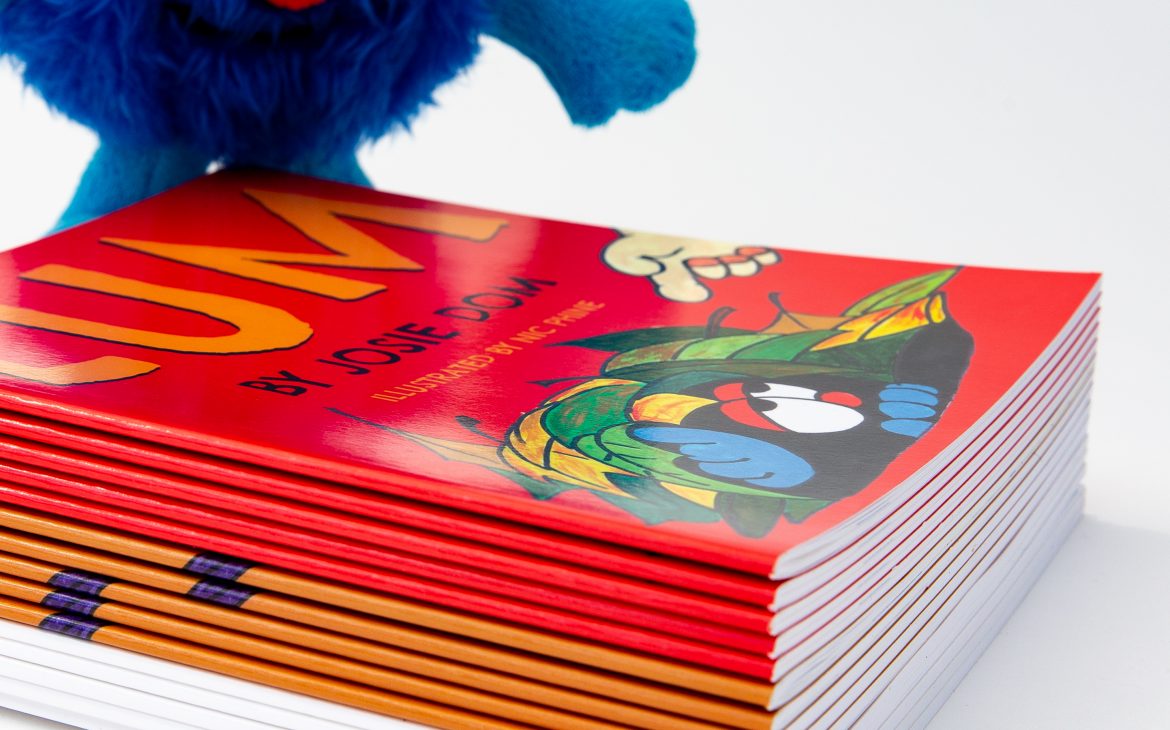 How did you balance being a mother and professional?
The balance has changed over the years. Now, I am at the stage of
understanding that I would rather be a good Mum than anything else, so that
comes first, and I fit my working life around my children. I realise I'm
lucky to be able to do this. However, part of being a good Mum is ensuring
that my children grow up to become functioning adults and that includes
giving them experiences whilst they're children that will help them as
adults. My children are able to make decisions because I expect them to; I
give them responsibility for their own schoolwork (I will help them if they
ask, although this just entails talking through the work rather than doing
it for them); and I expect them to do household chores and cook dinner. I
still have too much to do, including the much-talked about 'mental load',
but I think it is working.
What have you sacrificed (both personally and professionally) at each stage
of your career?
In 2002 I set up my first business – a Virtual Assistant business – as a
sole trader. That was 4 years before I had my first child. So when I
became a Mum, I was fully versed in working from home. However, I did
adjust the amount of time I gave to my VA business, which included reducing
the number of clients after my son was born in 2006, and later letting all
but one client go (that client wanted to stay!) when I took a 12-month
sabbatical in 2012-2013. The sabbatical was a belated 'maternity' leave for
the final year before my daughter started school as I had only taken 6 weeks
off work when she was born. This was a conscious decision, based on the
facts that (1) I became isolated during my 6-month maternity leave with my
son, and (2) babies don't need as much time as toddlers – so much time spent
sleeping!; and therefore I'd take my time with my daughter when she was
going to need me more. I do not think of these changes in my working life
as sacrifices as they have benefitted me personally. Since then, I have
gone on to set-up a new business as a children's author, and hope this year
to start an upcycling business – it's in the test stage right now.
Who inspired you and why?
In 2016, I published my first children's book, which was 100% inspired by
my children's antics – the short story is that they were messing about
instead of cleaning their teeth so I made up a rhyme on the spur of the
moment to distract them and that rhyme was the seed which developed into
Lum. I've also been inspired by family members who set-up and ran their own
businesses. My Nan had her own shop in the 1950s long before I was born,
but I knew of the shop as she had stationery left over which I played with
as a child. Later, in the 1980s, when I was a teenager, I played a small
part in helping my Dad set up his business – I was learning to type and had
a typewriter so I would type documents for him. It did not seem a huge leap
to become self-employed knowing that others had done it before me.
What advice would you give to young women who want to succeed in the
workplace?
Be yourself and be honest. Understand your strengths and capabilities but
also understand your limitations. Those things that you cannot do; find
someone else to do them – I outsource graphic design and accounting; and
take all the help I can get when it comes to marketing.
CPD – Continuous Professional Development – is important in many
professions and rightly expected and supported by employers. I feel the
same and study informally online to continually increase my understanding of
business, publishing and author processes. Right now, I am working my way
through Kickstarter processes in advance of launching a Kickstarter to raise
funds to publish my next two books (Brave Brian and Animalympics). If you'd
like to be kept up-to-date on my progress with these books, please sign up
for my newsletter at https://josiedom.co.uk/ scroll to base of the home
page.
Do you think women feel intimidated in business?
I hope not. We all need to work and it would be a shame to think that
women are held back due to feeling intimidated. Over the years, many women
have fought for our right to work and our right to equality in the
workplace, so it is important that women of today benefit and can go into
the workplace, both employed and self-employed with confidence. There will
be areas where perhaps someone is not as confident as they want to be, but
feeling intimidated hopefully doesn't come into it. Intimidation requires
someone to be doing the intimidating whereas lack of confidence is internal.
Where will we find you on a Saturday morning at 10 a.m.?
Sadly, if I haven't managed to fit cleaning into the working week, on a
Saturday morning you'll find me cleaning my house. If on the off-chance,
the house is already clean, then I might be sewing, out for a dog walk with
my family or playing games with my children. I'd like to say that I might
be gardening, but that happens less and less, especially in the winter – I
don't like getting cold! Writing happens when inspiration strikes and
sometimes that is on a Saturday morning, in which case, none of the above
happen and I will be snuggled up somewhere writing in a notebook.
What do you love about your job?
Being a children's author has given me the chance to be creative. Until I
started writing poems and stories again when my children were small, I had
actually forgotten that I was creative. I believed myself to be a purely
logical person whose skills were in being organised. So I love being
creative. I love working with words. I love having the chance just to be
silly and write stories and rhymes that amuse me. Conversely, with my VA
work, I love producing a good piece of work for a client and I love writing
and transcribing shorthand (minuting meetings is one of my services).
Generally, I love working for myself and being able to make decisions about
what happens in my businesses.
What's the best career decision you've ever made?
The best career decision I ever made was to become self-employed. I set up
my VA business whilst I was temping in London, after returning from a
6-month round-the-world adventure. If I hadn't done that, then I wouldn't
have had the freedom to work from home when I later became a Mum, and
motherhood would have been very different. Even though, I hid (and am still
hiding) behind my pen name of Josie Dom, I may not have had the confidence
to become a published author if I wasn't already self-employed. It felt
like a small step from running one business to running two (soon to be three
when I launch my upcycling business by the name of Forget Me Not Makes),
whereas if I was an employee, it might have felt like too big a step to
publish my stories.
What's the worst career decision you've ever made?
This is a difficult question. My life as an employee seems so utterly
remote from what I have now that it feels like a different life. In fact, I
only had 3 roles as an employee, spanning 11 years, and in hindsight, it
feels as if I made the right decisions at the right time. Possibly, going
back further, my worst decision was to study a Bi-lingual Secretarial Course
at college instead of taking A-Levels. I have never worked using my
language skills (German and Spanish) and now cannot speak those languages to
any level of proficiency or confidence. However, the secretarial side has
been great for me. Had I gone to college to study for A-Levels, I would
have taken German, English and Geography and my life may have turned out
completely differently. I may have discovered my creative side earlier.
How do you organise your time?
I am a morning person, often up before the lark! I do my best work in the
early mornings, so I'm usually at my desk by 6am, often earlier. I'll start
by checking emails and my to-do list. I like to tick off a few of the easy
jobs first thing, and then I will focus on a marketing task until I wake my
children (they do have alarm clocks but they ignore them!). For an hour or
so, I do Mum jobs, before returning to my desk in the home office to work on
client work for my VA business. After lunch, I try to take myself away from
my desk to work creatively on stories. At some point in the day there will
be a dog walk, housework, cooking and time to play or just be with my
children.
What do you think is your greatest strength?
It has to be my imagination! Without that, I wouldn't have created Lum and
all the other stories in my life. Brave Brian and Animalympics will be the
next stories to be published.
What do you think is your greatest weakness?
Oh, definitely lack of confidence.
How do you make decisions?
By researching and thinking, weighing up all the possibilities and costs.
Decision-making is a slow process for me, but I hope that means that I give
full consideration to the options and finally make the right decision.
What do you read?
My favourites are humorous books by Douglas Adams, Terry Pratchett, Matt
Haig, Christopher Brookmyre, Jasper Fforde, Jonas Jonasson and Bill Bryson
and classics such as Jane Eyre, The Moonstone and Rebecca. I re-read my
favourite childhood books Anne of Green Gables, Alice in Wonderland, The
Magic Faraway Tree, Famous Five and Mallory Towers every few years. I've
read all of the books written by Dick Francis set in the world of horse
racing after my brother introduced me to his stories when I was 9 years old.
Years ago I enjoyed family sagas such as books by Fannie Flagg, Rosamunde
Pilcher and Virginia Andrews. More recently, I read all my daughter's
books. YA books are faster paced than a lot of adult books which makes for
compelling page-turners. Mortal Engines has become a favourite and I'll
re-read it when I get the chance. Right now, I am reading The Red Queen by
Philippa Gregory. I was given this book in a Secret Santa at Christmas and
it is definitely something I wouldn't have chosen for myself, but I am
always keen to expand my reading genres. Loving it so far! Next, I'll be
reading The Five People You Meet in Heaven by Mitch Albom.
What do you think are the secrets behind getting to where you've got to?
Perseverance – which was my secondary school motto and it looks like it has
helped me after all.
<https://www.facebook.com/josiedomauthor/>
<https://www.instagram.com/josiedomauthor/>
Join Josie, Olympic athletes and the animal kingdom in raising money for UK
Zoos. Find out more on my <https://josiedom.co.uk/zoo/> website or on
<https://www.gofundme.com/f/animalympics-helps-zoos> GoFundMe.
Want to keep up to date with book news, events and competitions – enter
your details <http://www.josiedom.co.uk/> here.
Josie Dom is now on
<https://www.youtube.com/channel/UCxEx5lILaAh6K2FJ2_jKHEw> YouTube sharing
ideas to keep children entertained using picture books as the starting
point.
For More Fantastic Females HERE