Fantastic Females – Marie Myrie founder of MAMABOXUK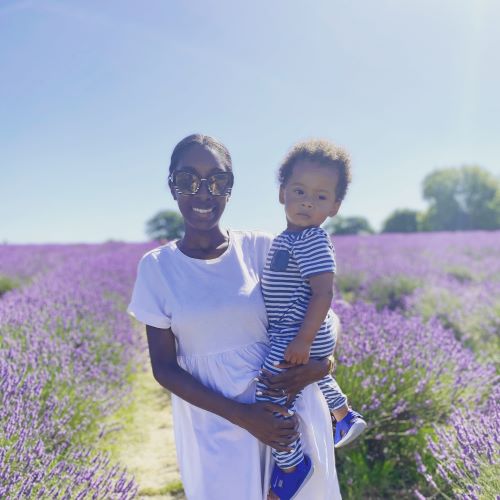 FANTASTIC FEMALES – MARIE MYRIE FOUNDER OF MAMABOXUK
In 2019, life as I knew it entirely changed from careless, free spirited, get-up-and-go female to the mother I now am, where life isn't so… get-up and- go and with a different purpose. Whilst motherhood is so wonderful, it's the toughest job in the world! I remember when my son was newborn and I was in the trenches (how I describe those days when nothing goes your way and you just want to hide in a cupboard big enough for just you and some snacks!) I remembered amongst the mountains of lovely gifts for my new baby- there was a little gift for mama in there too.
A very close friend of mine who was already a mum brought it for me at my baby shower and she got it spot on! It was a pamper bath set saying 'for mum' and I knew that for that moment … someone had me in mind, and perhaps she knew, at that very moment that she brought the set- that I would have a day like this. I remember walking into the shower opening my bath treats and a letting go all of the tension with the amazing aromas and a great big sigh of relief ! That moment was the light bulb moment for MAMABOXUK, with the strong belief that us MAMA's need care and attention too. I really wanted something that would push the notion and make every mum feel that moment of relief. Even if it's just for a moment. It's so necessary!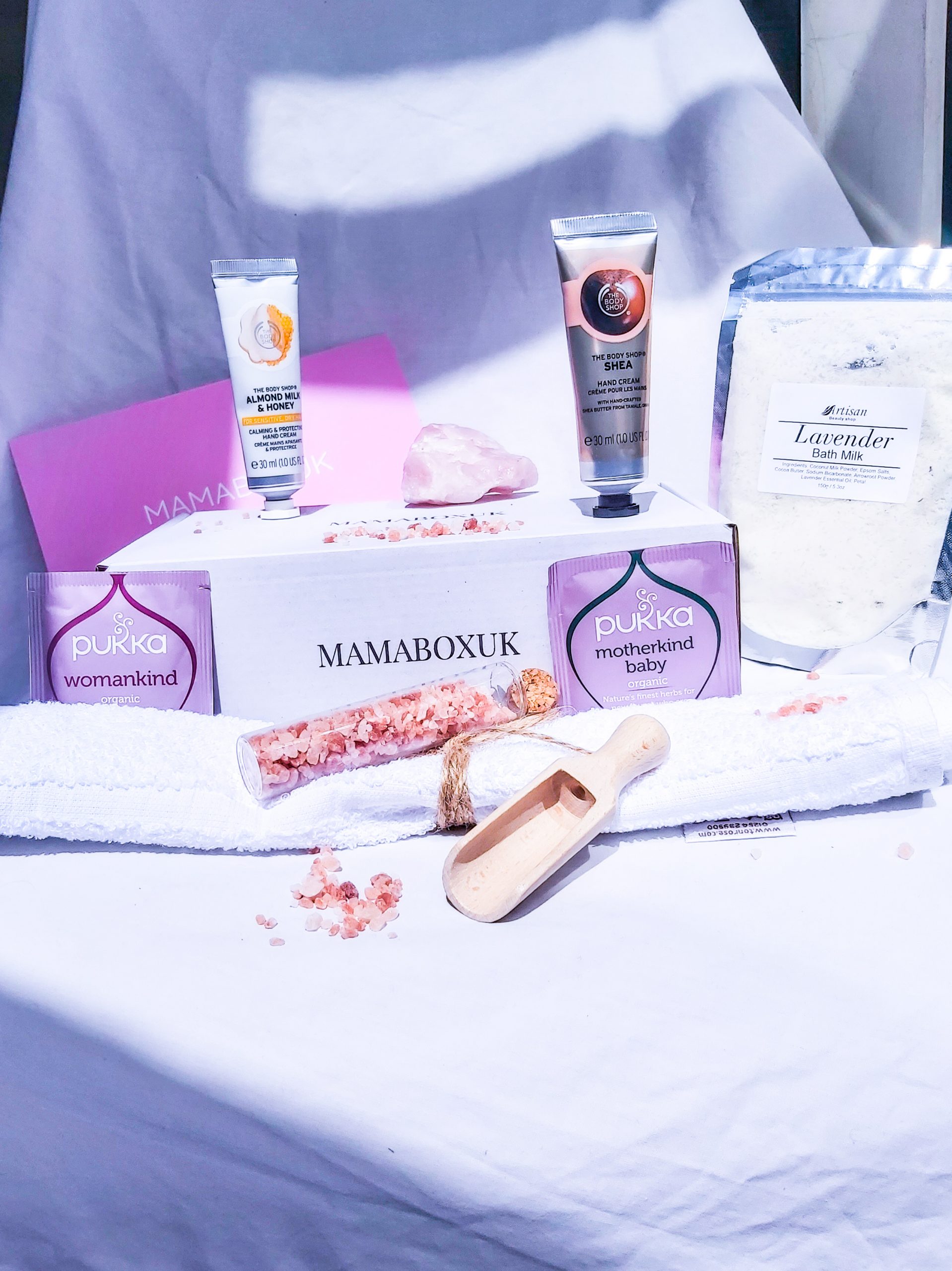 FANTASTIC FEMALES – MARIE MYRIE FOUNDER OF MAMABOXUK

Self care is becoming more and more apparent and I am totally for it! And us MAMA's should be first in line- truth is, if we don't self care, we cannot give our little ones the best version of ourselves. Although, no mama is perfect and it's impossible to always feel your best- we have to try and do what we can and I hope that MAMABOXUK will encourage that a little more !

I am so grateful that I was able to launch MAMABOXUK in July this year and I'm hoping to build a community for MAMA's around self-care in all of its different forms and varieties because that's just what we all deserve!

Available now at: www.mamaboxuk.com Follow on insta: @mamaboxuk_official 
FANTASTIC FEMALES – MARIE MYRIE FOUNDER OF MAMABOXUK
How did you balance being a mother and professional?
It's hard to find balance as a mother and working on a business. It requires sacrifice of your time and attention and where one is lacking the other is often thriving! Balance is something I'm still working very hard at!
Who inspired you and why?
My partner inspires me every day, we're both great believers in the powers of the universe and he encourages me to keep believing in myself and pressing forward in life in the most full and present way possible. In business and in my personal life.
What advice would you give to young women who want to succeed in the workplace?
To young women wanting to aspire to success in the workplace, I'd say that everything you need is within you, you are enough and don't let anyone tell you who you are.
Do you think women feel intimidated in business?
I think you can only feel intimidated if you allow yourself to feel intimidated. Intimidation is subjective.
Where will we find you on a Saturday morning at 10 a.m.?
On a saturday morning at 10am, you'd probably find me having a nice long shower (which is rare on weekdays) as hubby is home on the weekends!
What do you love about your job?
I love about this business is that I can totally put myself into everything I do and take hold of it's destiny, I'm a creative person so it really allows room for it, and for me, I'm learning every day.
What's the best career decision you've ever made?
The best career decision I've made is to stop looking at it as a 'career' and more as life experiences at different moments in time and place.
What's the worst career decision you've ever made?
Being afraid to move on from jobs that were no longer serving my soul in any way and staying there for the sake of security.
How do you organise your time?
To organise my time, most sundays I make sure I grab some quality 'me' time. Yoga, run and then sit and organise my week. This is sort of the glue that holds me together even if it doesn't always go to plan (almost ever!).
What do you think is your greatest strength?
My greatest strength would probably be resilliance and coping with rejection. I'm from an acting background where you're constantly told 'no' or being told to do better. After a while you become accustomed to taking it with a pinch of salt.
What do you think is your greatest weakness?
My greatest weakness (out of many) would probably be procrastination. I love a bit of procrastination, unfortunately.
How do you make decisions?
I'm a really bad decision maker, really, really bad – but I've learned to meditate where possible on more important decisions.
What do you read?
I read a lot of self-realization books. If not, I read scripts or articles! At the moment, though, I'm reading a book of vaccinations (touchy subject, I know!)
What do you think are the secrets behind getting to where you've got to?
The secret to getting to where to you want to be, I think is just keeping your ideas and goals in focus, vizualise it, breathe and taking life as it comes – remain positive.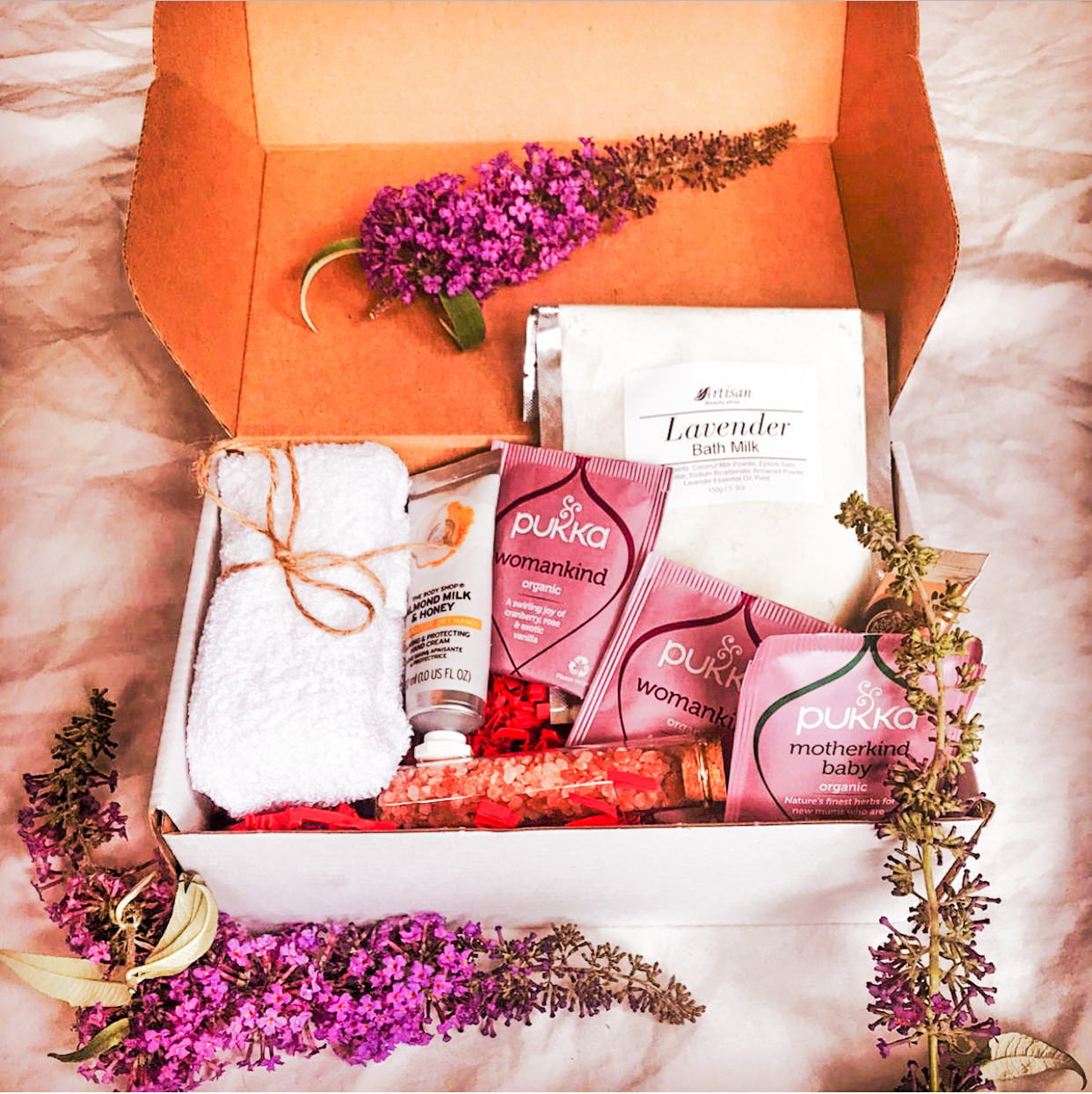 MAMABOXUK is all about encouraging mums to take the time to find balance and really have a moment of self-care where possible. I really beleived in the products and would only ever use products that I would enjoy myself, all tried and tested. Ethically sourced and organic ingredients. I would love MAMA's/customers to use the box as a spa-like experience from the bath products, the luxury face towel, lotion and finishing with one of our lovely, nourishing teas!

MAMABOXUK is more than just a box of goodies, it's an important reminder to mothers everywhere of how special we all are and that we really deserve the pampering experience!
More Fantastic Females HERE