Fantatsic Female – Clare Ford, expert educator and award-winning wellbeing entrepreneur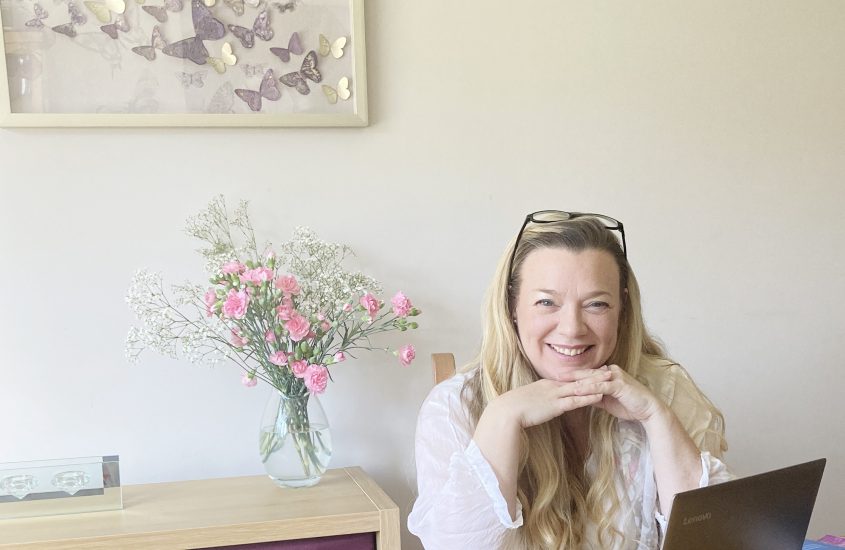 Clare Ford is an author, speaker, coach, healer, tutor and parent who is passionate about ensuring that children are "switched on" learners, accessing their natural gifts, abilities and talents to unlock their true potential and live purposefully.  As an expert educator and award-winning wellbeing entrepreneur, Clare combines her unique skill set to support families around the world.
Her passion and enthusiasm to get children and young people motivated and learning has been the catalyst for developing the Core, Clever and Quantum Curricula in the Switched ON Academy.
FANTATSIC FEMALE – CLARE FORD, EXPERT EDUCATOR AND AWARD-WINNING WELLBEING ENTREPRENEUR
How did you balance being a mother and professional?
With difficulty and a lot of guilt! I had to ask favours a lot and build up a network of mum friends, as I have no family nearby.
I would take friends' children home for tea one day and they would return the favour another. I also spent a TON on wrap-around care.
The school had to open breakfast club early – my boys were first in and last out on the days I worked…
I also had to be SUPER organised. The hardest thing was last minute let-downs and unforeseen events, like the school coach coming back late from a trip.
Sometimes I had to arrange a taxi to bring the boys home from school if I was in a meeting that couldn't be changed. I felt guilty about this too.
The guilt – when my kids were sick with a cold, they sometimes went to school anyway. Still ashamed now!
If I took time off with them, which I did when I really had to, then I would have to go to work sick when I caught whatever they had had.
What have you sacrificed (both personally and professionally) at each stage of your career?
I sacrificed my mental health and my relationships with those close to me.
In fact when I was working as a teacher, due to the constraints above, I ended up with work related anxiety.
This led to burnout, a serious depression, divorce and a two year recovery when I became a Reiki Master and Quantum Energy Healer.

Who inspired you and why?
I am inspired by Brene Brown and Michelle Obama.
For conscious parenting, I am inspired by Dr Shefali.
Understanding her work has helped me understand my own issues and become a better parent – or at least the best parent I can be right now.
What advice would you give to young women who want to succeed in the workplace?
Don't try to be a man. Do things on your terms. Make sure there is flexibility in your contract.
You cannot be all things to all people.
If your career demands 24/7 commitment then ask yourself seriously if you really want to become a mother.
Because children also demand a 24/7 commitment.
Make sure you commit to a partner who respects and supports your career choices, rather than belittling them.
If you want to succeed in your life, balance and self care HAVE to be your priority. I learnt that far too late!
Get financially savvy and make your money work for you!
Do you think women feel intimidated in business?
Possibly. And often by other women.
I think women are more competitive with other women than men are.
Where will we find you on a Saturday morning at 10 a.m.?  
Walking in a field or by the sea!
FANTATSIC FEMALE – CLARE FORD, EXPERT EDUCATOR AND AWARD-WINNING WELLBEING ENTREPRENEUR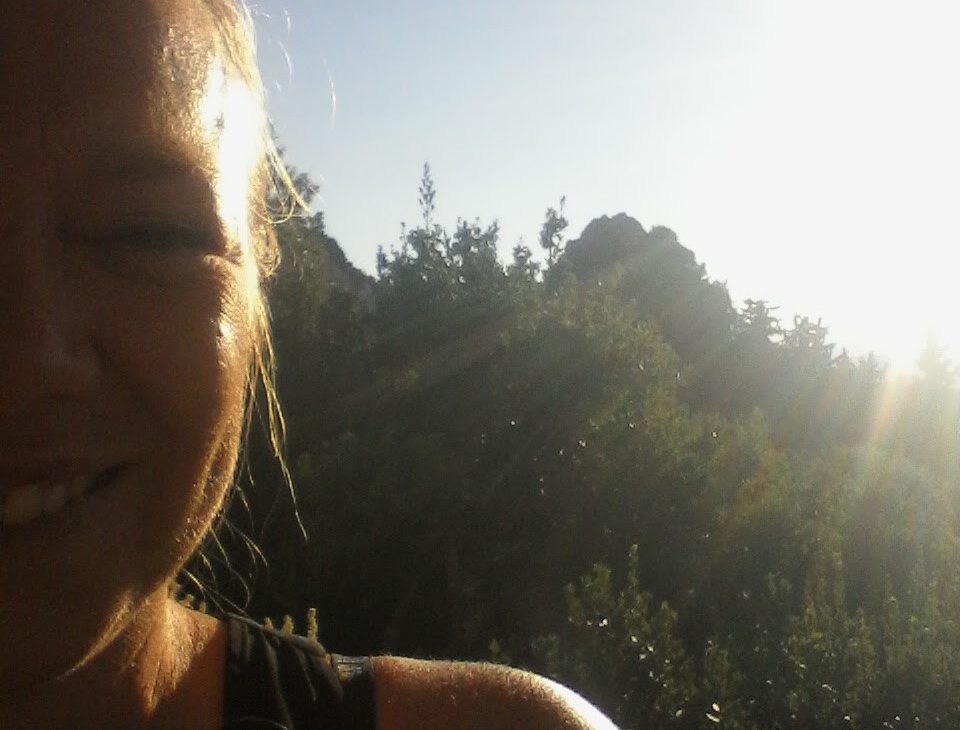 What do you love about your job?
FLEXIBILITY!
The freedom I now have being my own boss, to work late at night and start later in the morning.
I LOVE making a positive impact on a daily basis with my clients and students.
At the Switched ON! Academy we have programmes in the "Clever" curriculum which support emotional wellbeing,
such as "Mini Meditations for Magnificent Minds" and I love seeing my students grow to understand themselves better as a result.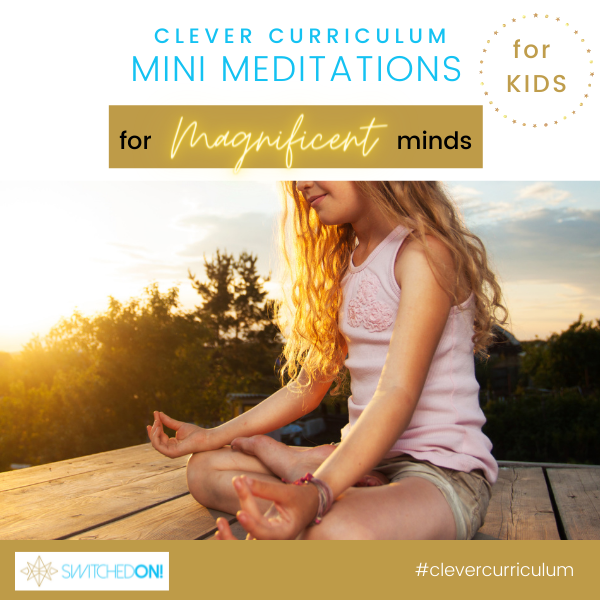 FANTATSIC FEMALE – CLARE FORD, EXPERT EDUCATOR AND AWARD-WINNING WELLBEING ENTREPRENEUR
What's the best career decision you've ever made?
To hand in my notice and work for myself.
What's the worst career decision you've ever made?
To wait so long to leap into entrepreneurship.
How do you organise your time?
I am VERY intentional with my time, and I support mums and teens with time management too, in courses such as "Discovering Your Path" for Teens.
This is SUCH an important factor into getting your day to flow, have focus and achieve your goals.
It's about understanding your bio-rhythms and how you work best.
I plan ahead. I structure my month, my week and my day and then get everything ready the night before for the next day.
I have clear expectations with my students and clients about turning up on time.I
I have clear expectations with my family about scheduling my time and when I am or am not available.
I also put in my calendar time for my lunch, walks, meditation etc… if it's in my diary, it gets done!
In fact, during lockdown, I ran "Planning the Week Ahead" sessions in the Home Education Hub to support families with this.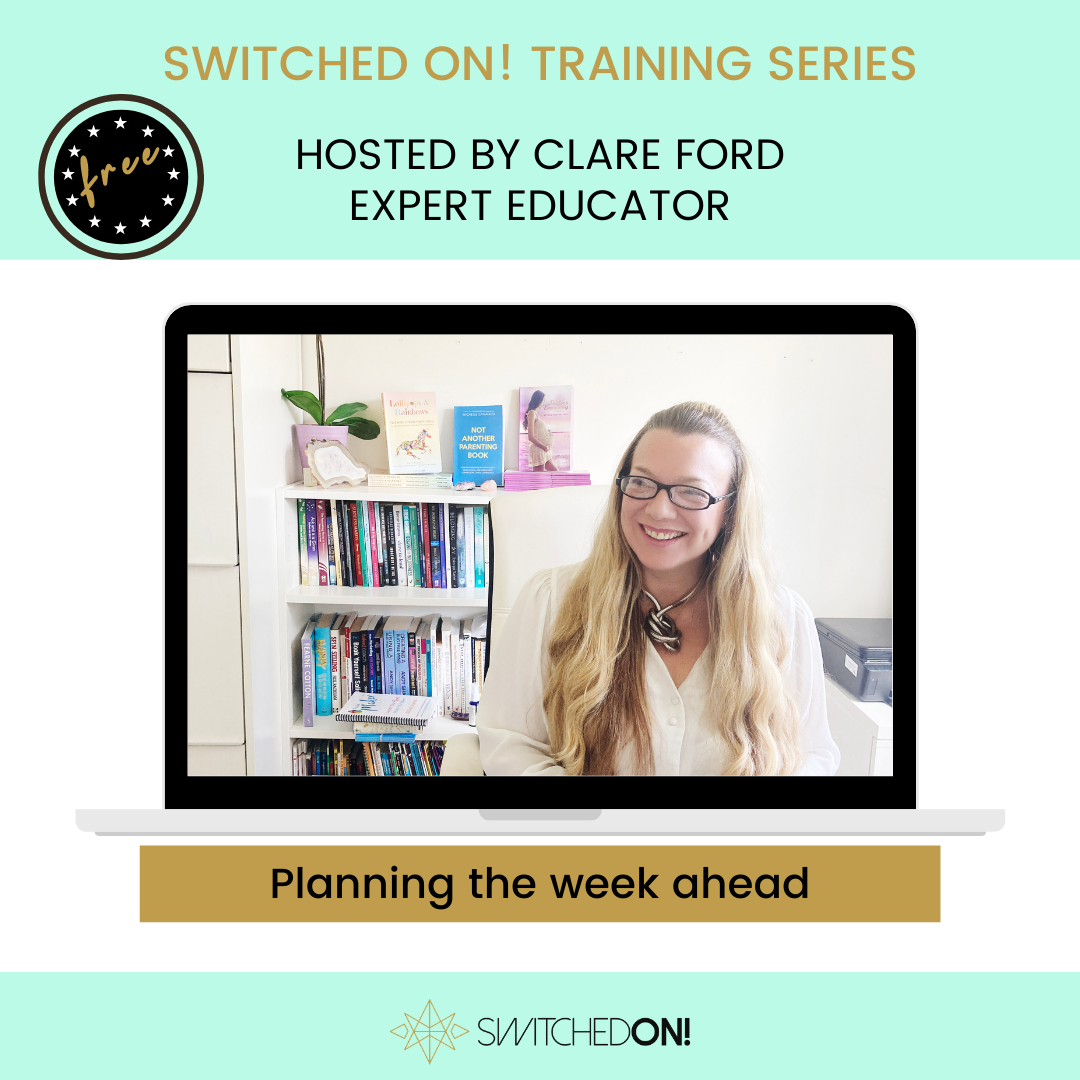 FANTATSIC FEMALE – CLARE FORD, EXPERT EDUCATOR AND AWARD-WINNING WELLBEING ENTREPRENEUR
What do you think is your greatest strength?
Getting to the nub of an issue quickly and helping people find solutions and clarity.
Also helping students achieve things they didn't think was possible.
What do you think is your greatest weakness?
I am quite impatient with people who say they want to do something but then don't follow through with it.
I don't tolerate time wasters!
How do you make decisions?
Intuitively and quickly.
What do you read?
Everything and anything! I have three bookcases full of books.
I read classics, chick lit, historical novels, self-help books, spiritual books, business books, philosophy books, eg:
Brene Brown
Dr Shefali
Dr Bruce Lipton
Paulo Coehlo
Philippa Gregory

I also love reading the children's stories that I collated after my first ever Little Authors, Big Ideas Creative Writing Course.
I created a book called Lollipops and Rainbows, Teaching Literacy with Soul, which enables parents to uplevel their children's writing skills,
incorporating meditation and conscious conversations too.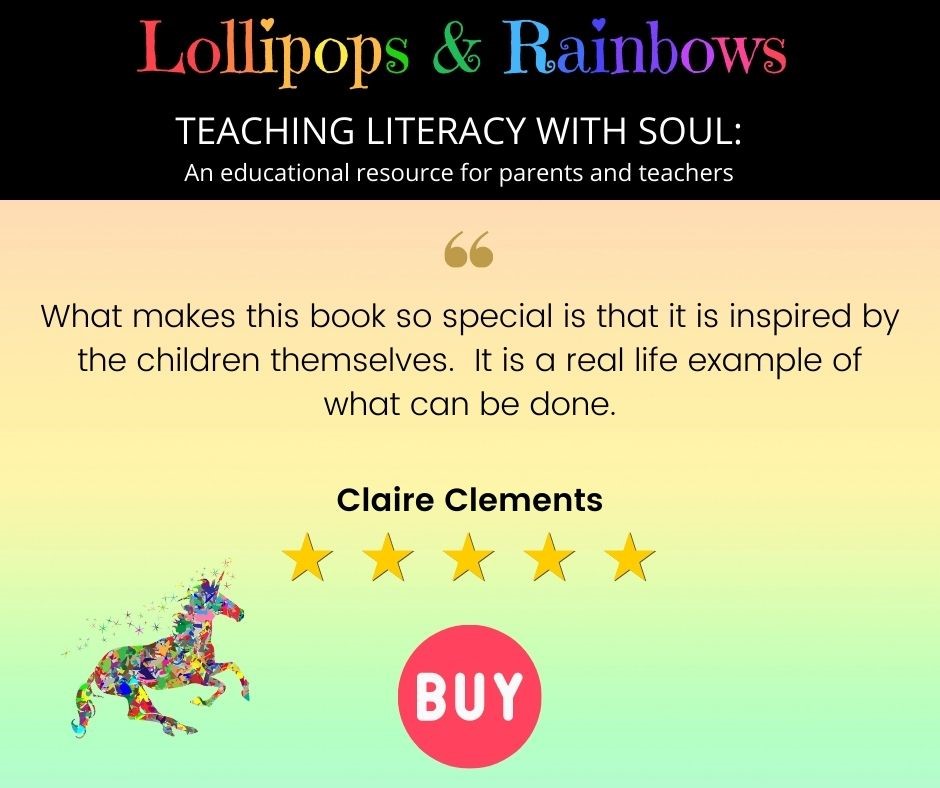 What do you think are the secrets behind getting to where you've got to?
Consistent daily habits, routines and actions to support a divine soul-led mission.
Having support from my partner and great mentors.
FANTATSIC FEMALE – CLARE FORD, EXPERT EDUCATOR AND AWARD-WINNING WELLBEING ENTREPRENEUR
More Fantastic Females HERE