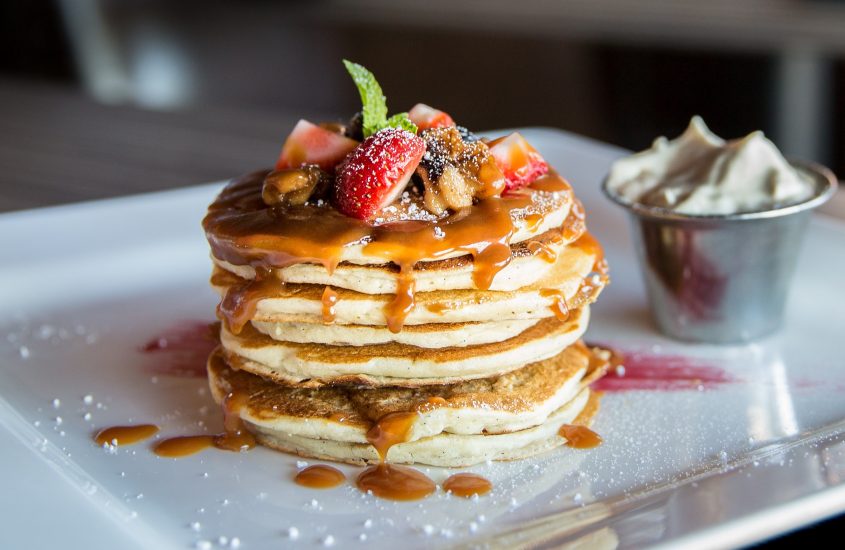 This easy recipe makes pancakes that are light and fluffy and only calls for a few simple ingredients you probably have in your kitchen right now.
These are a family favourite – my children love pancakes for breakfast, lunch or anytime really…
In the past, we called on boxed mixes. Not anymore. Boxed mixes are great, but everything needed to make delicious pancakes already sits in our kitchen. We said goodbye to the boxed mix and haven't looked back since. This recipe is easy! The pancakes aren't too sweet and are lightly scented with vanilla. They are delicious AND they are easily adapted to what you have in your kitchen. Let's do this!
Ingredients
135g/4¾oz plain flour
1 tsp baking powder
½ tsp salt
2 tbsp caster sugar
130ml/4½fl oz milk
1 large egg, lightly beaten
2 tbsp melted butter (allowed to cool slightly) or olive oil, plus extra for cooking
To serve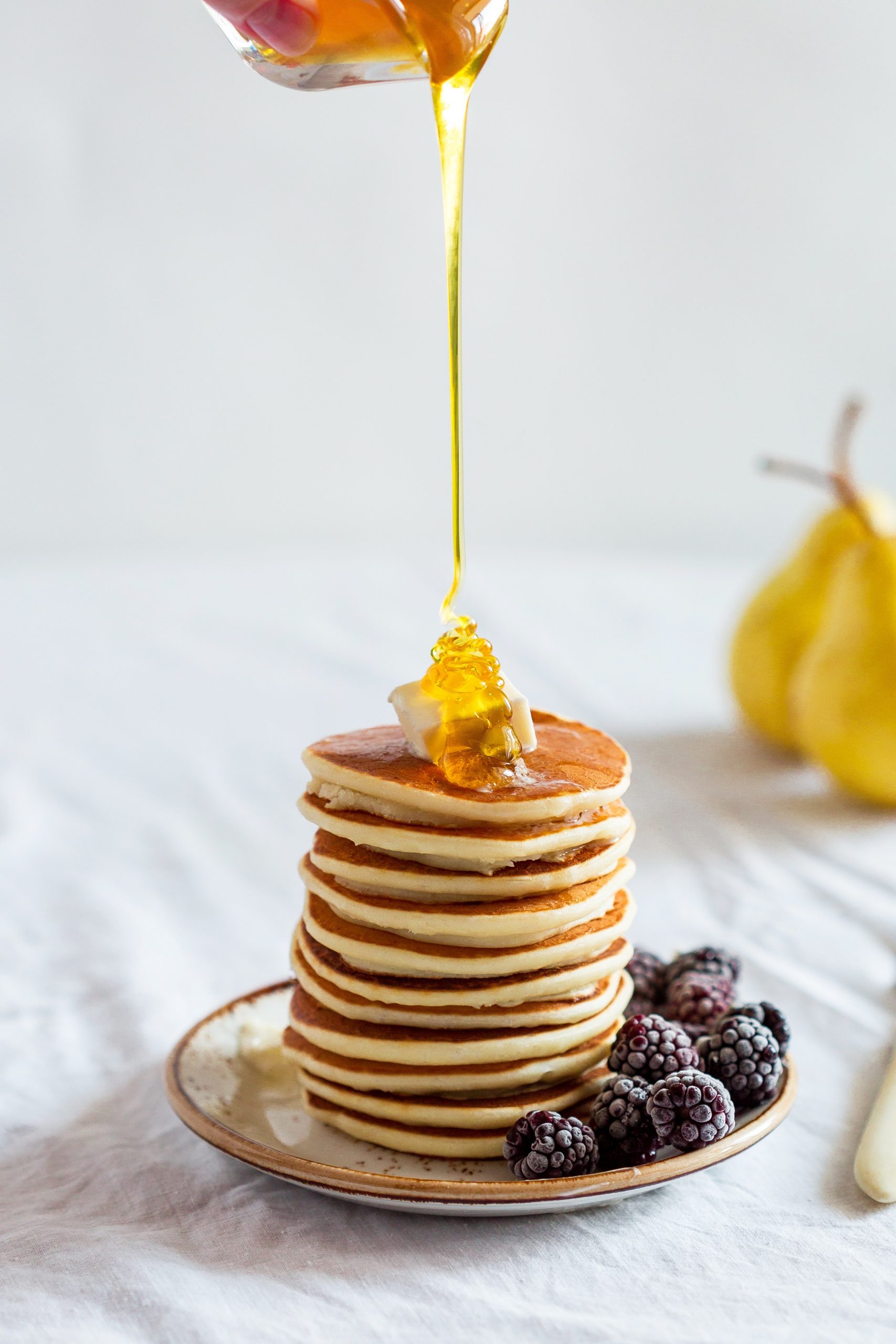 Method
Sift the flour, baking powder, salt and caster sugar into a large bowl. In a separate bowl or jug, lightly whisk together the milk and egg, then whisk in the melted butter.
Pour the milk mixture into the flour mixture and, using a fork, beat until you have a smooth batter. Any lumps will soon disappear with a little mixing. Let the batter stand for a few minutes.
Heat a non-stick frying pan over a medium heat and add a knob of butter. When it's melted, add a ladle of batter (or two if your frying pan is big enough to cook two pancakes at the same time). It will seem very thick but this is how it should be. Wait until the top of the pancake begins to bubble, then turn it over and cook until both sides are golden brown and the pancake has risen to about 1cm/½in thick.
Repeat until all the batter is used up. You can keep the pancakes warm in a low oven, but they taste best fresh out the pan.
Serve with lashings of real maple syrup and extra butter, if you like.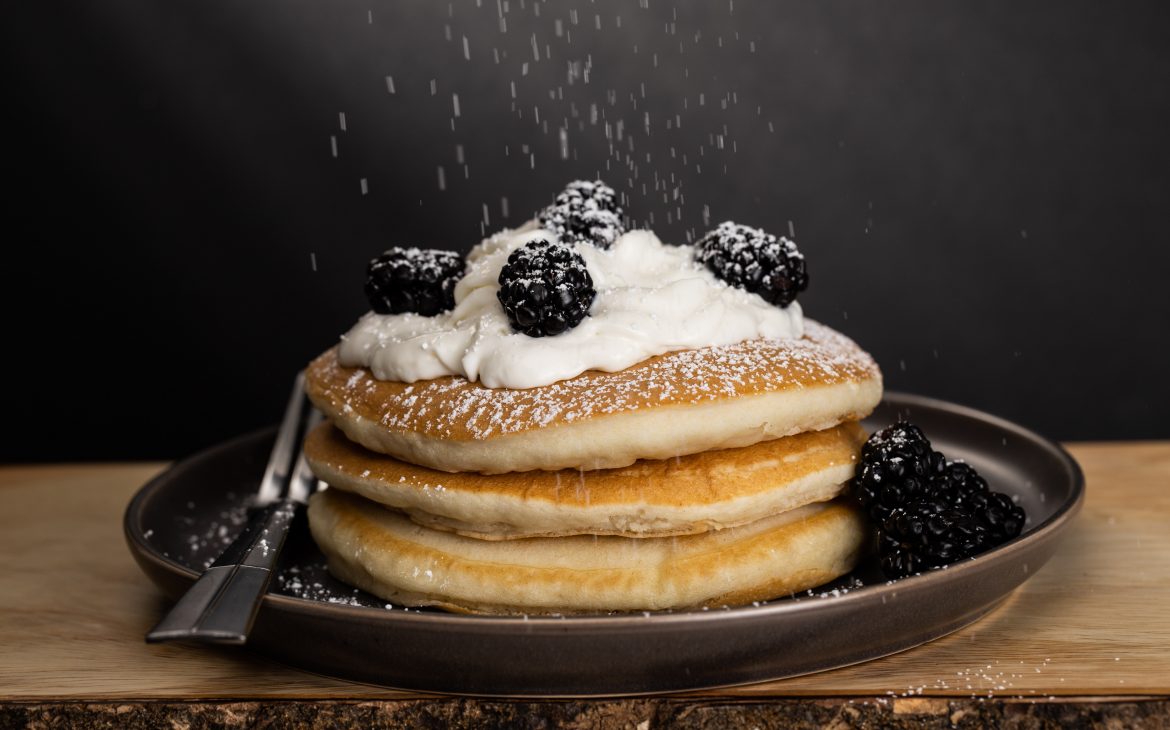 Recipe Tips
Try our easy tips for giving the American pancake recipe a twist. For extra-fluffy pancakes substitute self-raising flour for plain flour and still use the baking powder. Serve the pancakes with fresh strawberries and good vanilla ice cream.
Use half buckwheat flour and half plain flour and serve with maple syrup and bacon. You can also add one teaspoon of ground cinnamon to the buckwheat batter and serve with caramelised apple slices and thick double cream.
More Family Favourites HERE