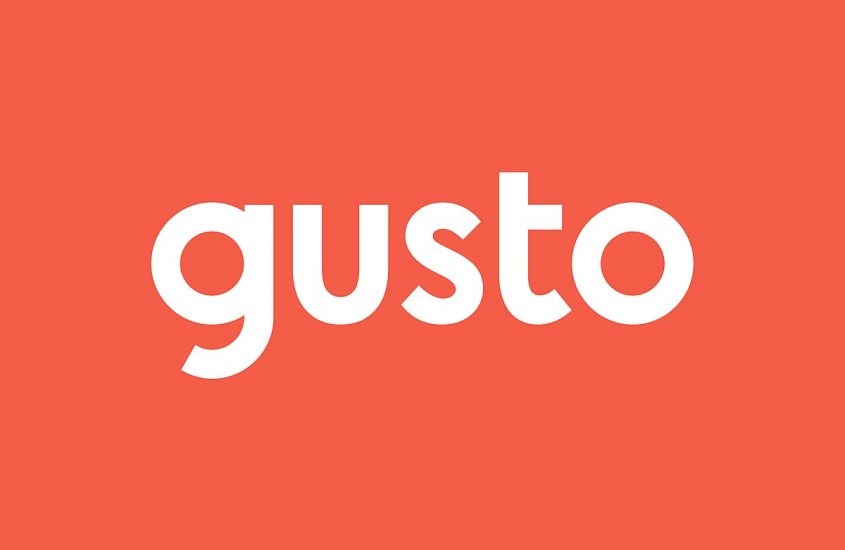 Gousto recipe box: pros & cons
Pros:
A great choice of up to 40 recipes that change weekly, with a good mix of meat and veggie options. Recipes take under an hour to prep and cook, with lots of 10-minute meals available. Portions are generous, the meat is good quality and all dishes include an interesting mix of herbs and garnishes. Overall, it's good value for money – £34 for four meals for two people (8 portions).
Cons:
Some recipes cost an additional £3.99. While this makes sense for more luxurious ingredients like steak and scallops, there is also a salmon & rice dish that in total works out at about £12.49 for two people, which feels quite expensive. There's also some plastic in the packaging that could perhaps be avoided.
Overall rating 4.5/5
Read about how to sign up for the Gousto recipe box
What is Gousto?
Gousto is a recipe box company launched by Timo Boldt in 2012. The premise is to 'make it joyfully simple to create delicious meals at home', and boxes arrive with ready-measured, fresh ingredients and easy-to-follow recipes. They claim to source produce carefully, using 100% British meat and seasonal British vegetables.
Gousto has recently partnered with UK health influencer, Joe Wicks, to develop a range of recipes using lean proteins and up to four of your five-a-day.
Gousto recipe choices
There are 40 recipes on offer at any one time, with the menu rotating each week. There are plenty of familiar recipes, including cottage pie and chicken curry, as well as more adventurous dishes if you're keen to expand your repertoire.
We chose a couple of dishes we'd never cooked before – a Persian-inspired beef & lentil stew and fried chicken burger with sriracha mayo – as well as a Thai chicken panang curry, to see how it compared to our own. We were also keen to try the vegan aubergine, harissa & chickpea stew.
Are there special diet options?
Yes. There's a decent number of recipe choices for vegetarian, gluten-free and dairy-free diets (just under 10 each), as well as a handful of vegan recipes (about four).
Can you customise recipes?
No, you can't customise the recipes.
How many recipes do you get in one delivery?
There are up to four recipes per delivery, so a two-person box contains eight portions, while a four-person box contains 16.
You can change the number of recipes you receive per box (two to four).
What's in the box?
The recipes arrive in a large, sturdy cardboard box. Inside are the chilled ingredients, wrapped up in reusable cool bag that's easy to transfer to the fridge, plus the cupboard ingredients. There are also four recipe cards and a free gift – in this instance, a Gousto-branded wooden spoon.
Are the ingredients good quality?
The vegetables are fresh, and the sell-by date on the meat we received wasn't for another six days, meaning we'd have more than enough time to cook all four recipes. We were impressed by the quality of the branded items, too. Though we have had some issues with the freshness of one or two items but we were happy with the fast customer service. We received refunds for the spoiled items and replacements.
Are refrigerated ingredients kept sufficiently chilled in the packaging?
Yes, the ingredients were still cool when we took them out of the cool bag a few hours after their delivery. The bag was insulated with biodegradable Woolcool, and kept cool with an ice box.
What are the delivery options? If you weren't in during time of delivery, was it left in a safe place?
You can choose the day of your delivery. Delivery was free for an all-day slot (8am–7pm). In some areas, you can pay a fee for a morning delivery (before noon) or evening delivery (6–10pm).
If you're not at home at the time of the delivery, the box can be delivered to a safe place.
Can you customise your deliveries?
Yes, you can change:
The frequency of your deliveries (weekly, fortnightly or monthly).
The day of the week and time slot for your deliveries.
Are the boxes available nationwide?
Gousto delivers to much of the UK, although there are a few postcodes they're not able to deliver to yet.
How much packaging is there?
Everything arrives packaged (apart from fresh vegetables) and it certainly looks like a lot of packaging when you get everything out of the box. There were two individually wrapped packets of mint rather than one larger packet, which seemed a shame. However, Gousto has pledged to reduce the plastic in its boxes by 50% by the end of the 2019.
Is the packaging recyclable?
Some of it, yes. Gousto uses ice packs and biodegradable Woolcool to keep the food cool. We put the ice pack in the freezer to use another time. The box and box dividers are made of cardboard and the tins can be recycled, too. Plastic pots containing harissa and tomato paste can be reused, but some plastic packaging had to be thrown away (e.g. spice packaging).
Does it offer good value for money?
Yes, if you choose four recipes per box.
4 person box – £47.75, £2.98 per serving
2 person box – £34 for four meals, £4.25 per serving
Two or three-recipe boxes cost more per serving.
How easy are the recipes to assemble?
Recipes are easy to make and don't take longer than an hour to prep and cook, which was ideal when cooking after work. We enjoyed assembling them and serving with all the extra garnishes.
Are the instructions clear?
The instructions are easy enough to follow and include images of each step, which were helpful to refer to. As with a lot of recipes, you need to read it through before cooking, because a lot of the steps run concurrently.
What are the finished recipes like?
All of the recipes were really tasty. The roasted aubergine, harissa & chickpea stew was our favourite dish – it was richly flavoured, very satisfying and packed with vegetables. We loved the toasted seeds and mint garnishes, too.
The Persian beef stew was also a hit, with good-quality mince and a fragrant mix of spices. And thanks to the simple recipe, we also managed to produce perfectly fluffy rice, which isn't something we always manage to do!
The portions were very generous with enough for seconds.
How many people does it serve?
Two to four people. It works out slightly better value for four.
What utensils did you need to make the recipes?
We used everyday equipment to make these recipes. Some of the recipes require a microwave or oven dish, but this is specified upfront.
Who would the product be most useful for?
Busy professionals or families who don't have time to shop, and want something quick, easy and tasty. It's also good for people who want to try cooking new dishes and need some inspiration.
What's your favourite thing about this product?
The quality of the recipes and ingredients – we looked forward to cooking each dish.
What are the subscription terms?
When you first order, you're automatically subscribed. However, it's easy to change this in your 'Subscription' settings online.
You can either subscribe to receive a box at regular intervals (weekly, fortnightly or monthly), or you can pause your subscription and order one-off boxes. You must pause by noon, three days before your next delivery.
Overall star ratings
Ease of cooking 4.5/5
Quality of the finished recipes 4.5/5
Delivery options 3.5/5
Packaging 4/5
Quality of ingredients 5/5
Value for money 4.5/5
Discover how to sign up for the Gousto recipe box