Halloween Treats -Squeamish squares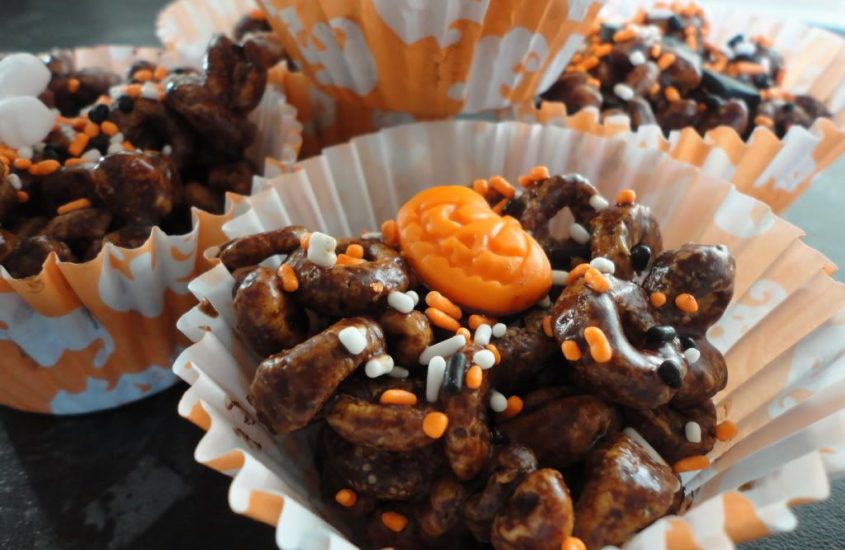 HALLOWEEN TREATS -SQUEAMISH SQUARES
These will be a big hit at Halloween – sticky, crunchy and
chewy in one bite – chocolate crispies are a big hit in our house and so easy to mix up for every season, event or festivity!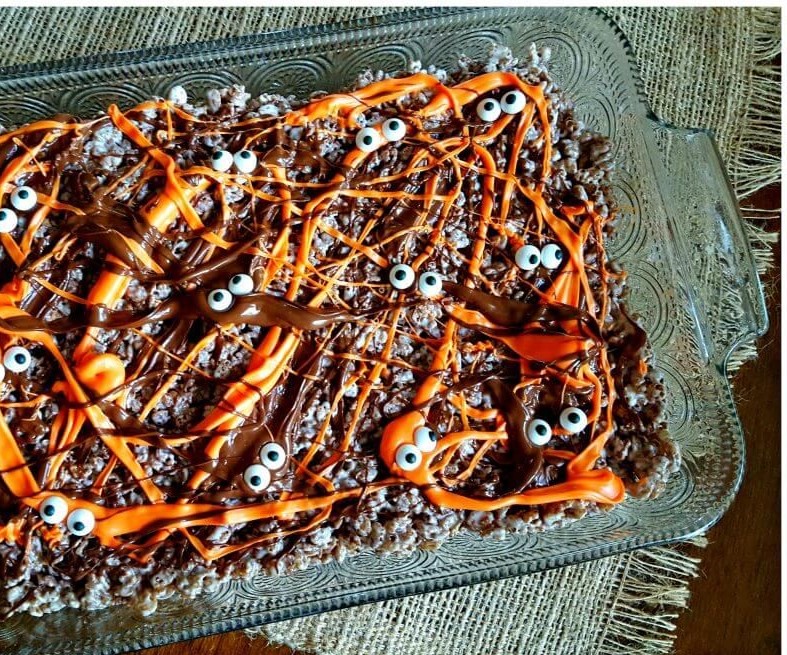 Ingredients
150g of any kind of chocolate you like , broken into pieces (70% cocoa solids is good)
100g unsalted butter
4 tbsp golden syrup
100g Rice Krispies cereal
50g dried blueberry
50g dried cranberry
100g mini marshmallow
50g white chocolate , broken into pieces
jelly snakes and bugs, to decorate
But to be honest go a little wild – dont want to add fruit? Then dont add it!
Let the kids go crazy with decoration – see pictures for some options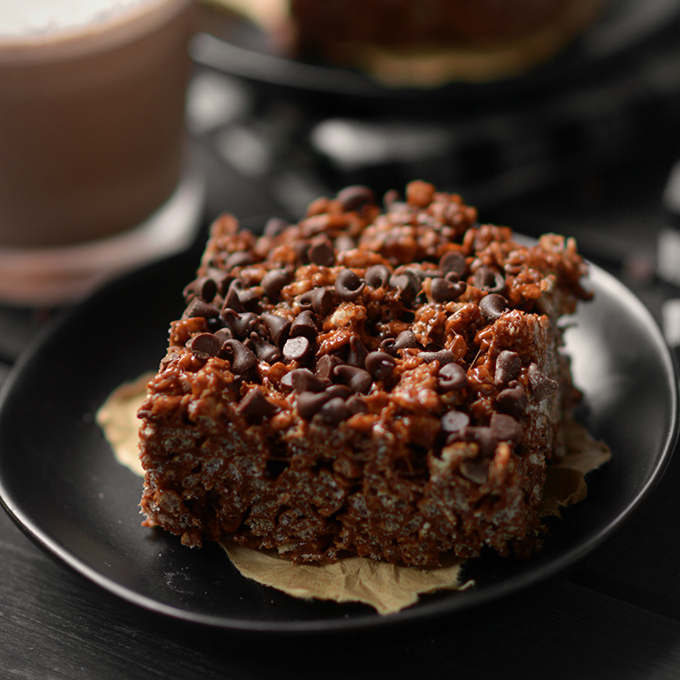 Method
Line a 20cm square tin with baking parchment or cling film. Place the dark chocolate, butter and golden syrup in a pan over a low heat and stir until melted.
Put the Rice Krispies in a large bowl and mix in the blueberries, cranberries and marshmallows. Stir in the melted chocolate mixture until everything is well-coated. Spoon the mixture into the tin and spread out evenly. Chill in the fridge for an hour until set (or make the day before and chill overnight).
Remove from tin and peel away paper or cling film. Using a sharp knife, cut into 16 squares or 32 bite-size pieces. Melt the white chocolate in a small bowl over a pan of barely-simmering water, or in the microwave on High for 1 min, stirring half way. Using a teaspoon, drizzle the white chocolate over the squares. Scatter with the jelly sweets, then allow to set before piling onto a serving plate. Keep in an airtight container for up to 2 days.
HALLOWEEN TREATS -SQUEAMISH SQUARES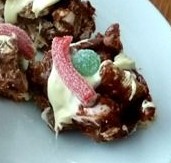 More Yummy Easy Bakes HERE