Homeless by 17, Business by 30.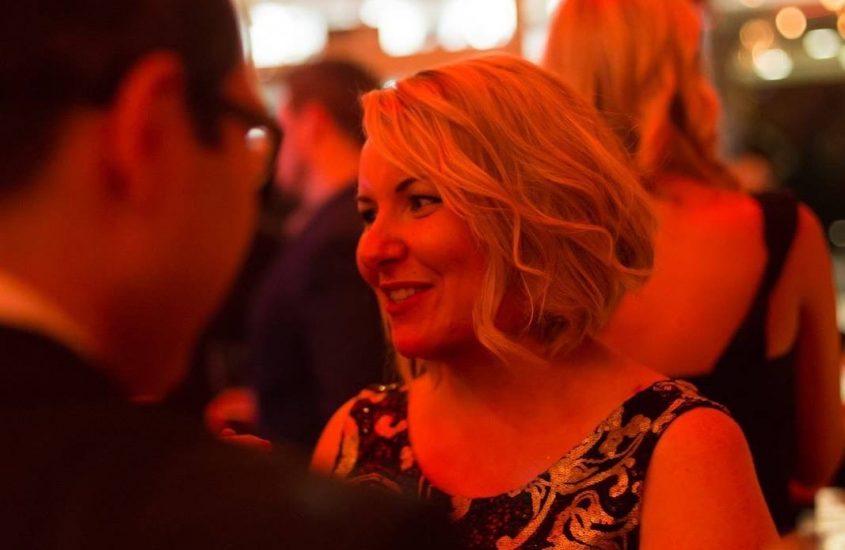 HOMELESS BY 17, BUSINESS BY 30.
Hi, I'm Sonja (Sonia, just spelt with a J!) and I am (now) managing director for Love Mondays, a business growth consultancy that focuses on fast growth online for small businesses.
Life hasn't always been this way. My dad died suddenly when I was 8 and life wasn't kind from then. I left home at 16 and was pregnant by 17, sofa surfing for the most part and ultimately ending up in a homeless hostel on and off for about 4 years. Life was tough. I worked numerous jobs, from shops and hotels, finally 'settling' in a packing factory. My shifts would start at 6am, but I'd go at 5am to do an hours over time. This meant leaving home at 4am. I worked up to my son's due date in July 2001. That summer was HOT. I remember walking an hour or so back to the hostel in the summer sun beating down on me. I was on £3.50 a hour so luxuries like the bus were few and far between.
I managed to save up some money to get everything that I needed for a baby. I also got a flat. My son was born and after 9 months maternity, I went to work in a hotel as a chambermaid and barmaid. I started to meet new people, make friends and started building a life. One day, I worked my shift, collected my son from the childminders and walked home. As I got closer to my flat, I could see smoke coming from the bedroom window. Someone on my floor had a fire and it had engulfed the entire floor. I moved back into the hostel, this time with my son.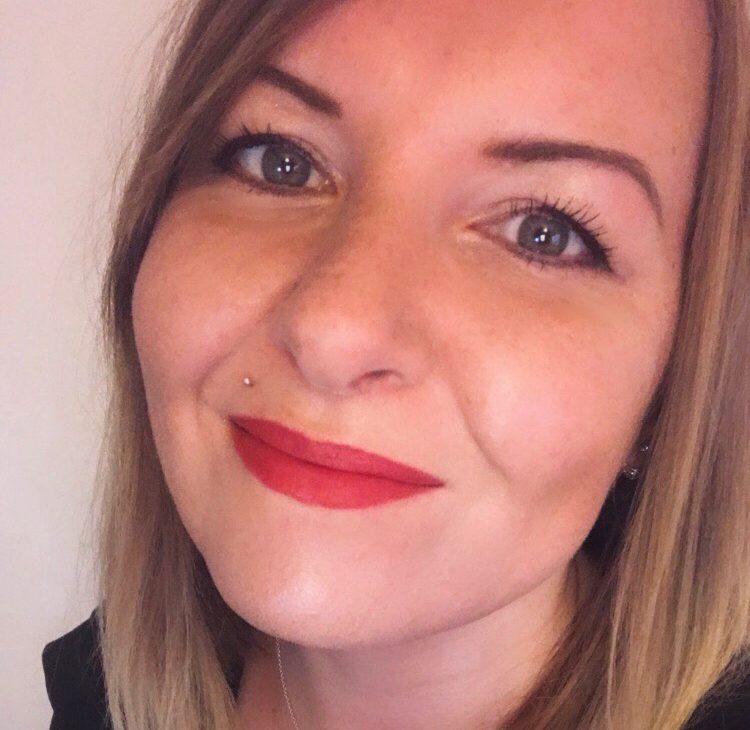 HOMELESS BY 17, BUSINESS BY 30.
I didn't want to live in this area with my son and risk anything else happening so we moved house when my son was about 1 years old. I was struggling with an abusive ex partner and had legal issues to deal with, as well as being in physical danger. Life was not easy. My son was healthy and we were a lot better off than the hostel so I kept working and progressing.
As my son got a little older, I took him to nursery and took college courses. I did hairdressing, psychology and numerous other things. I was beginning to find myself as a person and progress in life too. Money was always a struggle, for many years, I couldn't afford much food so I'd feed my son and then live on milkshakes. I'd do hair part time to get by and worked part time too.
When my son was about 7, we were lucky enough to move to a very affluent area after I was offered a job in a family run business. It meant my son could go to a village school, we'd have a beautiful home living in where the business was situated. We'd finally be free from the past. I jumped at the chance, packed up and left.
HOMELESS BY 17, BUSINESS BY 30.
We moved into a stunning barn conversion and I was helping to run the family business. This was my first experience of 'self employment', as I was responsible for everything from cleaning to bookkeeping. This variety suited me and I started to learn many transferable skills. Over the next couple of years, I worked my way up in my career, getting my first salaried job (this was a really happy day in my life!!). I remember opening my payslip once and realising I'd paid more in tax than I used to have to bring up my son in a month! The benefit life is a tough one.
Things seemed to be going well. I had worked us out of homeless hostels, off council estates and I was now doing really well in my career. I loved my job in advertising. I started to think life was going to be kind to us now and that I could start to relax.
HOMELESS BY 17, BUSINESS BY 30.
Sadly, this wasn't the case. When my son was 11, he was sick one day. I thought it was a stomach bug and he'd bounce back. Over the next 2 months, he deteriorated until being blind and paralised. He developed a rare variant of Guillian Barre Syndrome.
We lost everything. I lost my job, my home and almost lost my son too. Everything I'd worked for had been wiped from under me. I had no idea what to do other than focus on getting my son well. I threw myself into his rehabilitation. He had 6 months off school and it took about 2 years to get him back to health.
The following year, he was well enough to go to school full time so I did the only thing I knew how to do, I went back to work. I worked for a small recruitment company who specialised in psychometrics and personality profiling. This was fascinating to me and helped me to realise my passion for people and human behaviour. After a year of working here, I woke up one day and thought "if I'm building myself up from nothing again, why am I doing it for someone else's business? Why don't I just do it for myself?" I left work on 27th February 2014 and set up my business the next day. I had a phone and a laptop. I was a single mom with no savings, no maintenance and no family support. I kinda had to pull it out of the bag.
HOMELESS BY 17, BUSINESS BY 30.
I was getting up at 5am to attend business networking meetings, taking my son to school, working 9-5 on my business, cooking my sons dinner and then waitressing 6pm til midnight. I did this for 7 months. It almost killed me physically (it took me about 6 months to get over it!!) but it meant I had a bit of money in the bank and I was established as a company. I had built a good reputation and I was getting a number of referrals which was great. I became really passionate about human behaviour and how to sell to people. I got accredited in psychometrics, took 21 courses in the first year (everything from bookkeeping to social media!) and met so many amazing people. Over the years, we have refined what we do, now specialising in building online businesses, from websites to online courses and email marketing funnels. I have always been very creative and I love the design process.. Figuring out how clients can sell to their customers and creating a beautiful online presence for them. I had always working in sales and marketing, specifically advertising so this was a logical road to go down. I use my psychology experience to create high performing online businesses.
Since my son getting well, things have thankfully been a lot smoother.. Work has been great, I have worked with some amazing companies like Peugeot and Pizza Hut, but the most rewarding are the charities and small business that give back. I am proud to say that I support businesses that give back and do good in the world.
A highlight so far has been my podcast, From Struggle to Success. I interview inspirational entrepreneurs on their stories of struggle and how they turned it into a successful business that gives back. I also was lead author on a book called A Woman's Work, where 10 female business owners contributed a chapter to help other female business owners into business. This got to number 1 on Amazon and knocked Elon Musk off number 1 and Simon Sinek off number 2 (no, I'm not kidding!)
HOMELESS BY 17, BUSINESS BY 30.
I sometimes look at my life and think 'how did this happen!?" I am so grateful for the opportunities and experiences self employment has given me and I encourage anyone who's struggling to keep going. Life has never given me a jump start. I've never had a quantum leap of success or luck sprinkled on to me like some people seem to, but I have always put one foot in front of the other, no matter how small the baby steps. Sometimes, I didn't even know where I was going, I just knew I didn't want to be where I was and that pushed me forwards.
Lockdown and 2020 as a whole has been a challenging year and many people are experiencing huge change. Life as we know it is no longer, but I have found that it's the tough times that turn out to be the most successful.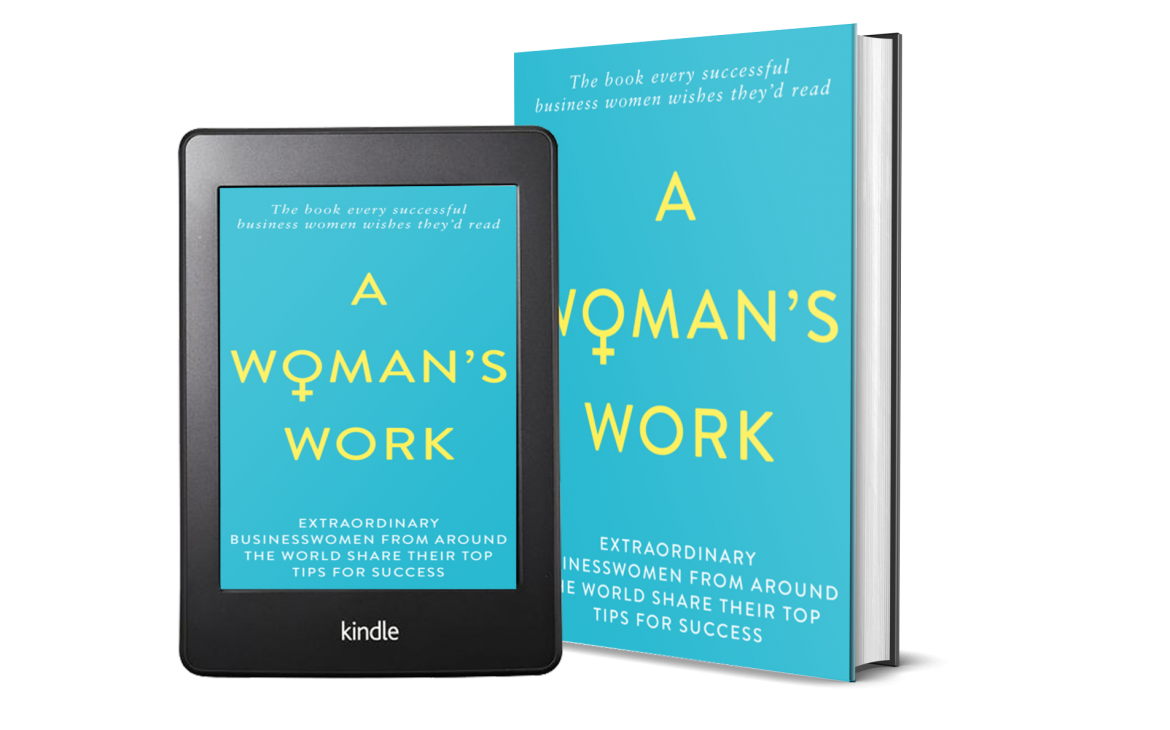 BE THE CHANGE | LOVE WHAT YOU DO | MAKE A DIFFERENCE 
A WOMAN'S WORK THE BOOK AMAZON #1 BEST SELLER IN SMALL BUSINESS AND ENTREPRENEURSHIP
BUY IT NOW