Its OK to say its hard, because it is hard! By Mumforce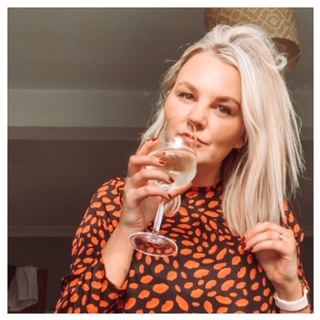 If you were to ask me where I pictured herself in 20 years when I was in my early 20's, I would have said that I was going to be the most badass girl in a big city answering to no one but herself and loving every minute of it. I had big ideas and plans, I was going to marry young and have my life all sorted out! But Life…It's hard.
Fast forward to me, today, and you'll find me married, a mum of 2 children. I spend most days at home with them and rushing off to work tag-teaming my husband when he sails in from work. My job is a job I enjoy but not the one I envisioned.
ITS OK TO SAY ITS HARD, BECAUSE IT IS HARD!
I didn't adjust well to motherhood in the beginning. I did everything all the things we are told not to do, co-sleeping was the only way I could get more than 2 hours of sleep at a time. I was always holding Cora or Cassius as the settled better that way, and would never leave them with anyone other than very close family. Much of this is due to the fact I had severe postpartum anxiety, I honestly believed my children would die if they weren't right by my side at all times. It made me so sad, I couldn't explain my feelings – even now it's hard to explain to someone that I imagined so many horrible things happening to my tiny babies. The way I controlled it was staying close to home, sometimes not leaving the house for days. I wanted the thoughts to go away so badly.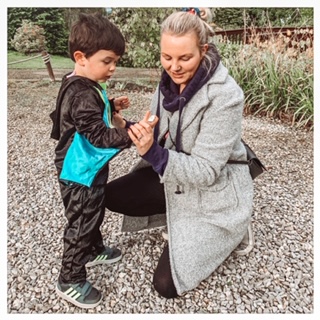 But the other day, my son had completely lost it- he couldn't even tell me what was wrong he was crying so much, there was a knock at the door from the postman, and I was still yet to put the frozen food away in the freezer. I had a breakthrough – It's okay not to love every second of your life.
ITS OK TO SAY ITS HARD, BECAUSE IT IS HARD!
Parenting is hard. Mental illness can feel never-ending. Trying to breastfeed is really hard.
Trying to figure out who you are after children while raising a tiny human, connecting with your partner. Constant cleaning, making appointments or booking classes, cooking, the snacks, attending baby classes, is really bloody hard and can be very lonely.
I have been there. I still am there.
If you only take one piece of advice from me, let it be this – that it's okay to not be okay. We all mess up. It's okay to recognise that you might not be living the life you thought. But then again, maybe you are, and you hate it. It's okay.
Thanks to COVID-19, and needing to spend time inside, on top of each other is you can't ignore your problems. Motherhood is tough.
ITS OK TO SAY ITS HARD, BECAUSE IT IS HARD!
Scrolling and comparing yourself with other mums on social media is damaging and something I have found myself doing to while away the time. It's easy to wonder why everyone else seems to be happy and have their life together except you. But they don't! – we are all in this together.
This is why I started this journey, to be mindful of the things that make me happy and follow them. The hugs, kisses, cuddles and laughs make up for it. Watching them turn into well mannered, beautiful people make up for it.
It's easy to get caught up in the gloomy day today – especially at this time.
This isn't the life I thought I would be living, but that's okay – because it is mine and because it's shaping me into the person I want to be.
I'm A mother. I'm A wife. I'm a good person and completely and totally in charge of my life.
ITS OK TO SAY ITS HARD, BECAUSE IT IS HARD!