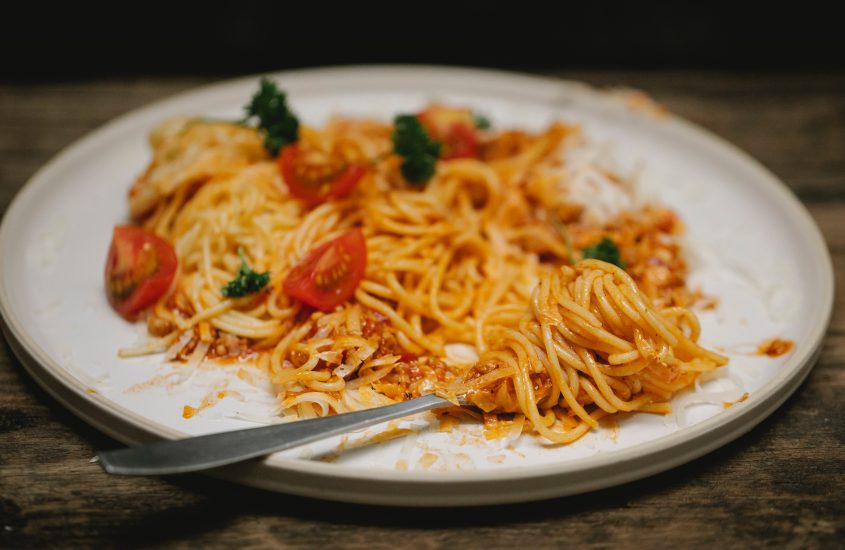 This Lentil Bolognese is hearty, meaty, and packed with taste but 100% wholesome, vegan, and gluten-free. And it's made with its ingredients—all pantry staples!
A lot of the magic in a vegan kitchen happens in the pantry, and this Lentil Bolognese is a prime example. It's a comforting, tasty meal made exclusively with budget-friendly, shelf-stable ingredients. In fact, many of my favourite pastas are made with pantry ingredients but they never sacrifice on flavour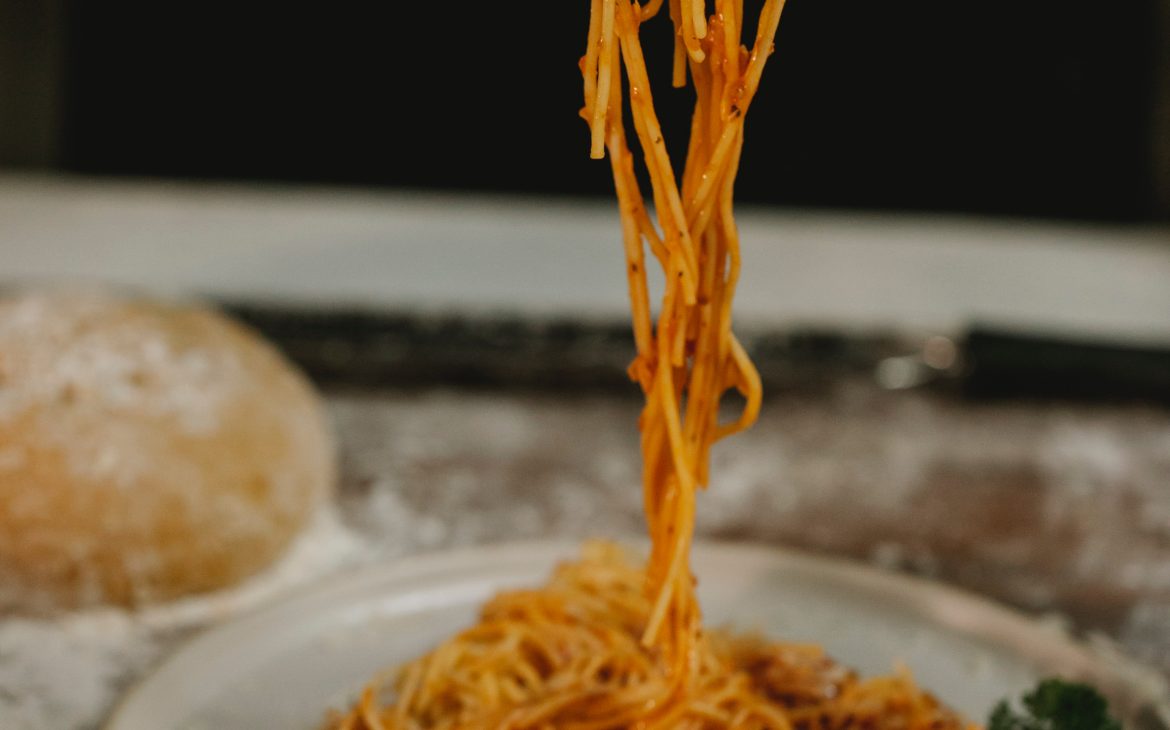 Ingredients
for 4 servings
8 oz dried spathetti(225 g)
2 tablespoons olive oil
½ large yellow onion, minced
2 medium carrots, sliced
1 stalk celery, sliced
4 cups white mushroom(300 g), sliced
1 teaspoon salt, plus more to taste
1 teaspoon pepper, plus more to taste
½ cup red wine(120 mL)
3 cloves garlic, minced
28 oz diced organic tomato(795 g), 1 can
¼ cup tomato paste(55 g)
2 cups vegetable broth(480 mL)
1 cup dried brown lentil(200 g)
½ teaspoon dried basil
½ teaspoon dried oregano
½ teaspoon dried rosemary
½ teaspoon baking soda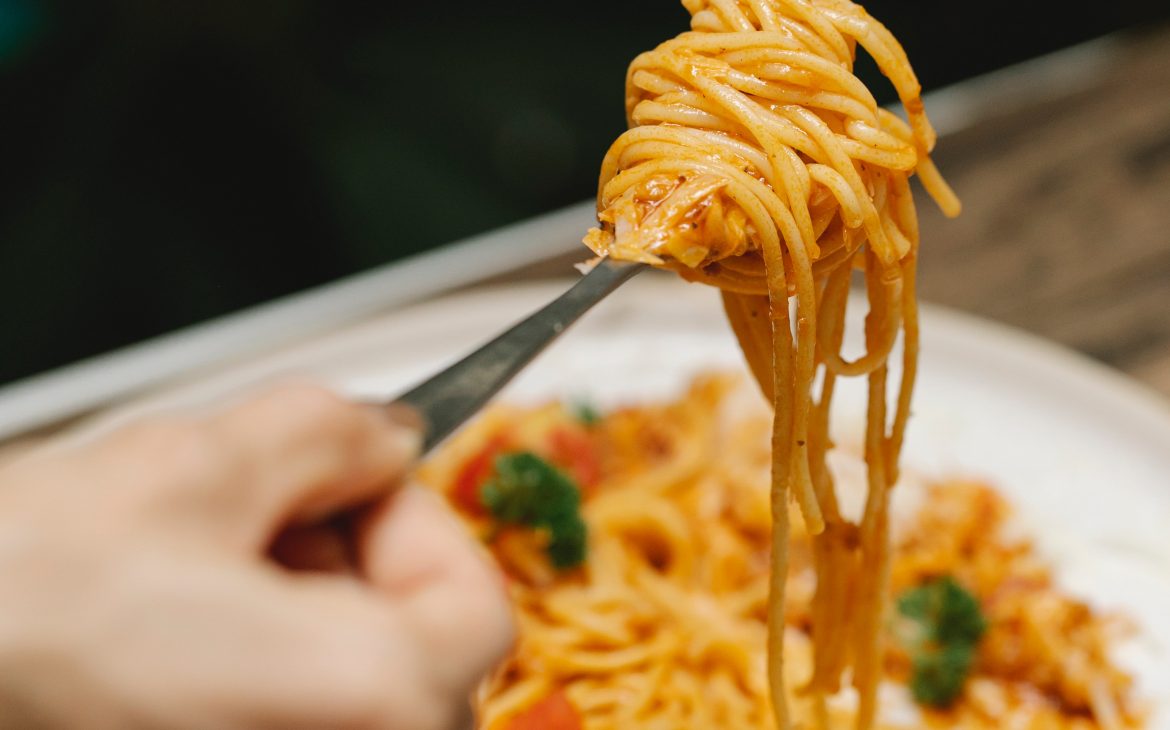 Preparation
In a large pot, cook the pasta according to the package instructions. Drain and set aside.
Heat the olive oil in the same pot over medium heat. Add the onion and sauté until translucent, about 2 minutes.
Stir in the carrots, celery, mushrooms, salt, and pepper. Sauté until mushrooms have cooked down and are turning golden, about 5 minutes.
Add the wine and simmer until most of the liquid is absorbed, about 4 minutes.
Add the garlic and stir to combine, then add the diced tomatoes, tomato paste, broth, lentils, basil, oregano, rosemary, and baking soda. Stir to combine.
Bring to a boil, then cover, reduce the heat to low, and simmer for 40 minutes, until the bolognese is thickened.
Serve the bolognese over the pasta, or, for a lighter option, use zucchini noodles or spaghetti squash.
Garnish with parsley.
Enjoy!
For More Family Favourites Click HERE