Life Saving App BARBERTALK Created by The Lions Barbers –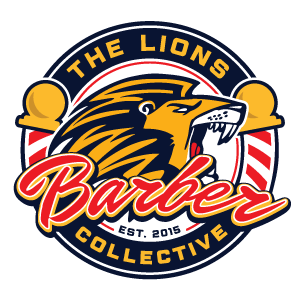 LIFE SAVING APP BARBERTALK CREATED BY THE LIONS BARBERS
Its Mental Health Awarenesses Week and the hair industry has been shut down for weeks already with weeks to go! Not only does the nation need a good haircut, but the hairstylists have been stripped of their skill, passion and the ability to connect with 100's of people each week.
A brand new BarberTalk app which has been developed by mental health and suicide prevention charity The Lions Barber Collective and made by Where It's App, Digital Agency, will be a new safe space for the hair industry. The Lions Barber Collective not only spend their time raising awareness and campaigning for mental wellbeing but also train hair professionals how to RECOGNISE the signs their clients may be struggling, ASK those difficult direct questions, LISTEN with empathy and without judgement and finally have the knowledge to HELP their clients find the HELP they need. 
But where do the hair professionals go to offload, vent and be listened to? Even the best therapists, counsellors and psychiatrists have their own therapists, counsellors and psychiatrists!
The Lions Barber Collective founder Tom Chapman said :
'This has been on my mind for a long time, I'm lucky I have a good support network but not everyone has this and some barbers/hairdressers work alone. We needed to provide a space for the hair pros to vent if needed about work, life or even the COVID-19 situation we are in at the moment. Also if we are expecting them to listen to peoples problems day in day out and potential suicide plans we hope they can intervene, or worse maybe people around them that they lose, they need a space in which they can talk if needed. I am so grateful for the WIA team for donating their time to get this done for the industry. Without them, we never could have afforded to create this app being such a small charity. This app could genuinely save lives and will most definitely help people.'
The BarberTalk App has many features and has been a collaboration between many experts as well as links to signposting service, Hub of Hope and the 5 steps to Mental Well-being. There are also some unique features in the BarberTalk App like our bespoke mindfulness tips for the hair industry and our Sleep Like a Lion meditation/hypnosis.
The full list of features are :
Forum
About Us
BarberTalk Lite Training
Sleep Like a Lion
Mindful Tips
Client Care
Hub of Hope
NHS Wellbeing
Donate
Instagram
Shop
Colleen & Justin the Founders of Where's it App, Digital Agency said:
'We have seen a huge potential to do something good with the custom-built app platform we have. We reached out to The Lions Barber collective back in September 2019 and chatted through the positive impact the Custom App would bring to many lives.
The ability to have one platform for people to use to chat to one another, find useful tips and professional services.
We believe this App will help change lives for the better.'
The Lions Barber Collective hope to get another 500 hair professionals to complete the BarberTalk Lite training through the new BarbeTalk App during this time of isolation, making the industry stronger when we come out on the other side. With another 500 trained we could potentially reach another 75000 people each week with our message.
Tom said :
' The most important feature on the app has to be the forum and creating this safe space for the industry to vent. However, there are so many great features and the Client Care form is hugely important to our work. These simple yes or no questions will give us vital data on how the hair industry helps their clients. This data will enable us to go to the educational governing bodies and Parliament to push for mental health to be part of the curriculum in hair and beauty!'
The BarberTalk App is available now on the App Store and is awaiting confirmation from the Google Play store (delayed due to higher than usual traffic)