Little Farmers at Craigies Farm Review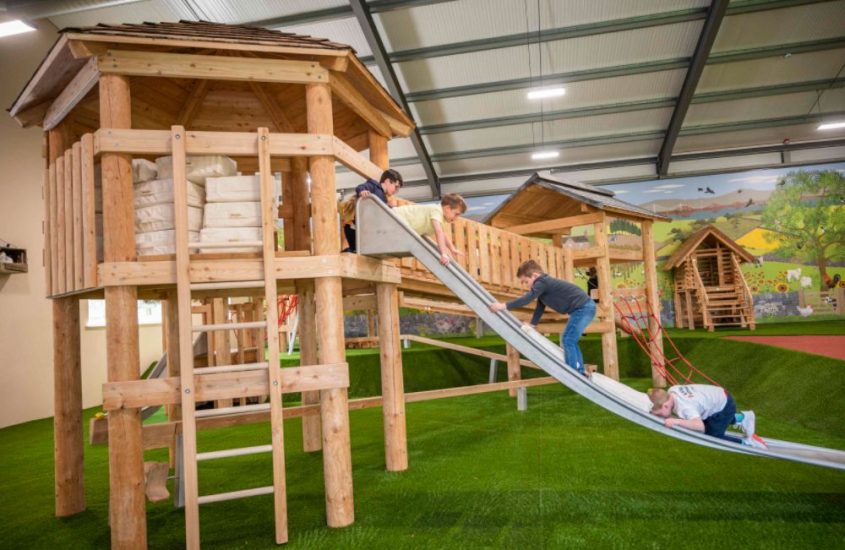 On june 8th, Little Farmers opened and welcomed us to Scotland's new adventure farm park.

With over 20,000 sqft of indoor and outdoor play, the kids can clamber and climb on a bespoke Timberplay Scotland play-barn, sand and water messy play yard, a mini animal farm, party rooms and a spacious cafe. 
 
A day out at Craigies will give the whole family much-needed quality play time, after the long spells we have all spent at home and indoors.  
 
To get your first play date in the diary, you can book tickets for Little Farmers online at craigieslittlefarmers.co.uk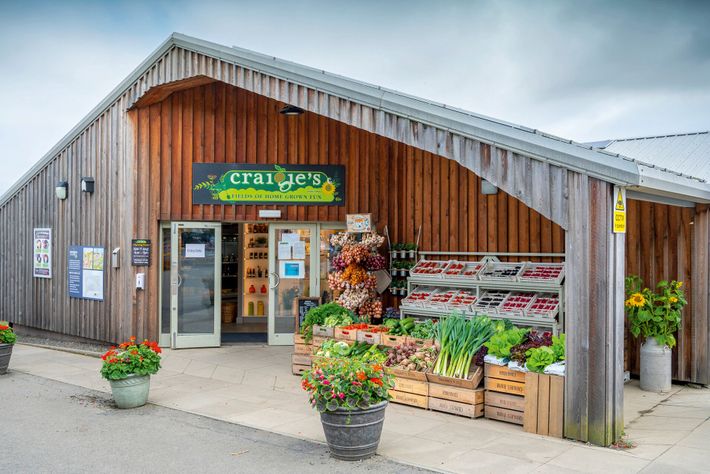 Read on to find out what fun is in store for you at a day at Little Farmers… 
 

 
Over the years we have regularly visited the farm, watching it grow and expand , we love the little shop and deli, often treat ourselves to a gorgeous full breakfast in the café and have picked fruit and pumpkins in the PYO fields, and so we were very excited about the opening of the new family-farm play experience.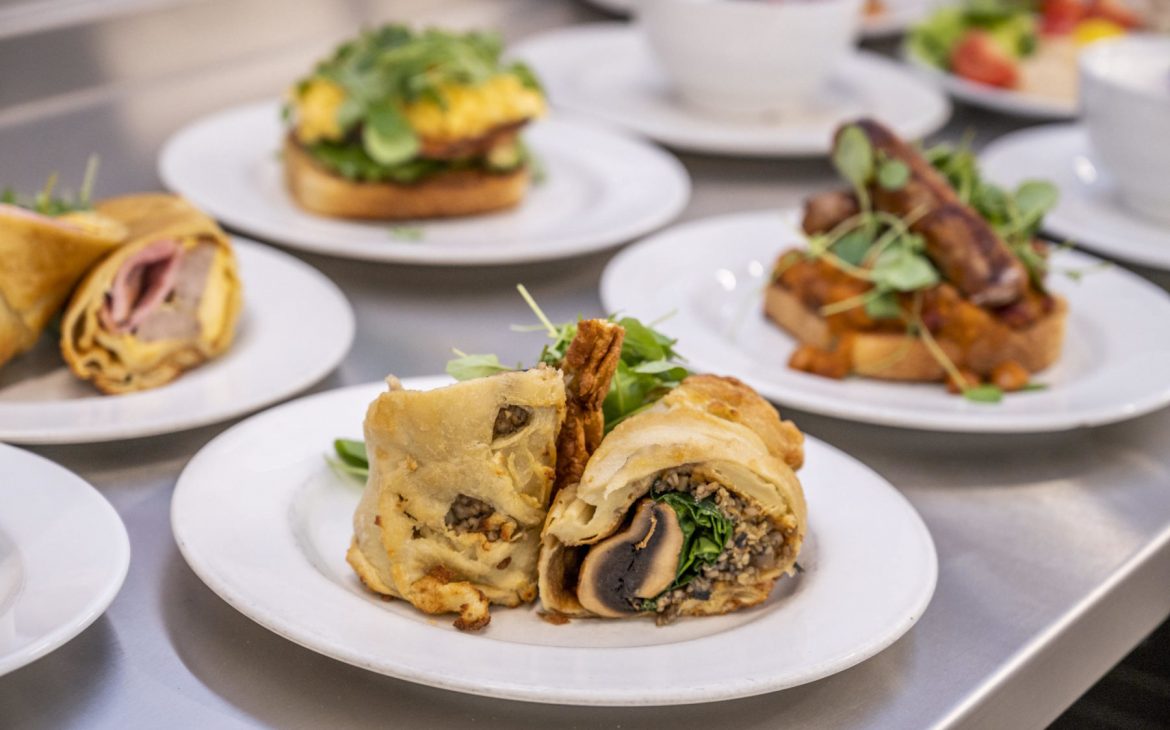 With high quality important at Craigies and they paired up with Timberplay Scotland using world-leading Richter Spielgeräte products made in Germany to create a unique adventure farm park that will light up a child's imagination, stimulating adventure, play and exciting farm work!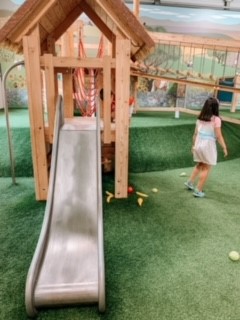 There is no shortage of fun at Little Farmers with slides, towers, troughs, barns, rope bridges, ladders and poles throughout. We even have the only spinning carrots and apples in the world! An outdoor area with sand and water promotes messy play and kids will love the animals with resident pigs, sheep, pygmy goats, Shetland ponies, chickens and a Clydesdale Horse.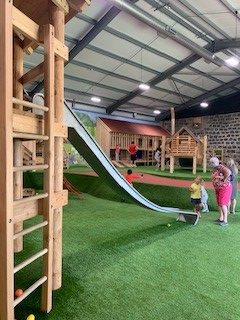 Little Farmers supports children's learning and development 
 
Little Farmers have gone the extra mile and conjured up play area that will also help a child's development and understanding of the world around them – which at Craigies is a celebration of rural life! 
 
Children can dive into play using all of their senses, with hours of adventures to be had on the tactile play equipment, which will give children a first look at how construction works and maybe even inspire their own ideas for building! 
It was superb – as a family we were very impressed, a fantastic play area inside and out. High end spec throughout and loads to do for all ages of kids.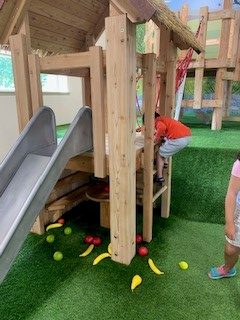 They have made the most special place for our kids, everything so considered and high quality, lovely little touches like the 'Craigie Hens' animatronic chickens!
Café was good – and easy to use by ordering through an APP I didn't have to leave my table at all, nice lunch box for the kids and I thought good value for money. All the same tasty treats from the other cafe available and they told us that there may be a delay as its busy over lunch but I felt it came out very quick.
All the staff were really friendly and helpful – especially the lady at the desk, she chatted to the children and made them feel very special.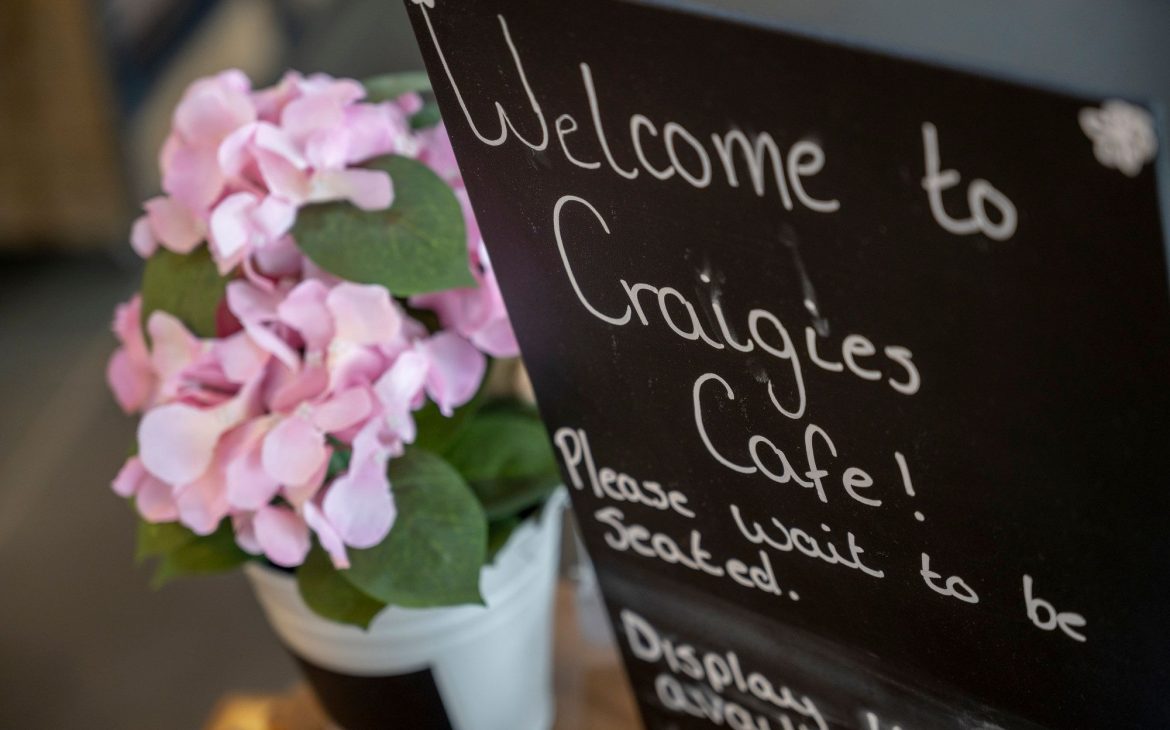 Unlimited access to the animals too, my two were to busy climbing and playing….maybe next time.
We were there for 3 hours as its unlimited time! The kids were a sweaty but happy mess when we left.
Will definitely be back, can't recommend it enough.
To get your first play date in the diary, you can book tickets for Little Farmers online at craigieslittlefarmers.co.uk