Local business women descends 180m on a rope and raised £7000 for Chestnut Tree House.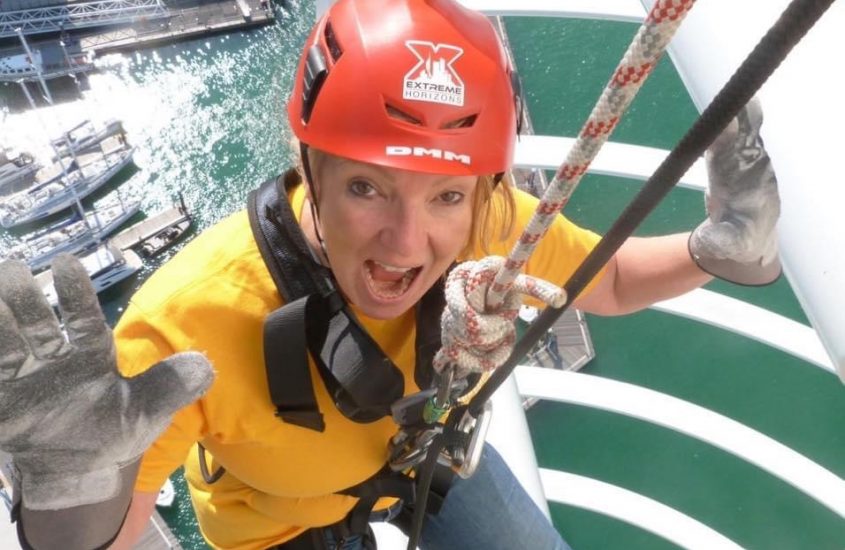 Local business women descends 180m on a rope and raised £7000 for Chestnut Tree House.
On September 13th local Business leaders Jenni Beckwith. Emma Weatherstone and Kate Henwood where part of a 14 strong team that raised over £7000 for the charity which supports children and their families with life limiting conditions. Jenni, Kate and Emma are part of The Mumpreneurs Networking Club team that took part in a charity abseil off the Spinnaker Tower in Portsmouth. The Mumpreneurs Networking Club(MNC) led by Directors Nicky Chisholm and Sara Guiel and founded a decade ago, supports small businesses to stay connected and visible.
Jenni, Kate and Emma from Horsham, Arundel and Emsworth respectively are a local Managers for the national business networking organisation.
The membership club supports family led businesses and currently holds its regular networking meeting online.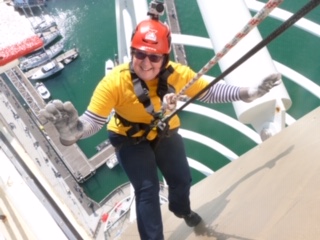 Jenni says 'as a business leader in my local community, I'm always encouraging my business community to get out of their comfort zone as it pays dividends both personally and in business. So, when the opportunity to take part came along, I decided to be very brave and go for it!'
All the participants completed this terrifying challenge. Emma says, 'There were some tears, much singing, very welcome cake and fabulous camaraderie despite the current restrictions. I'm very proud of the very brave MNC team!'
Kate says 'As business community leaders we believe in leading by example so we're very proud that Jenni faced her fear and showed her business networking group what's possible when you decide to step up! The combination of raising money for a deserving local charity at this difficult time and tackling a challenge is truly powerful. '
The MNC team raised a tremendous £7000 for Chestnut Tree House.
The Mumpreneurs Networking Club (MNC) has business networking meetings across the UK .
All MNC meetings are held once a month. Each meeting is facilitated by a local business woman, the meeting last approximately and hour, and are currently held online via Zoom. It's an opportunity to meet likeminded small businesses and entrepreneurs in a friendly, inclusive environment.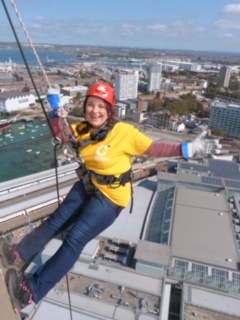 Now more that ever we need to stay connected to ensure our businesses stay visible and viable
You can find the dates for
MNC Regional Meetings here https://www.mumpreneursnetworkingclub.co.uk/dates-locations/
MNC UK Meetings here https://www.mumpreneursnetworkingclub.co.uk/mnc-uk-2/