My 5 favourite Restaurants in Edinburgh – mumforce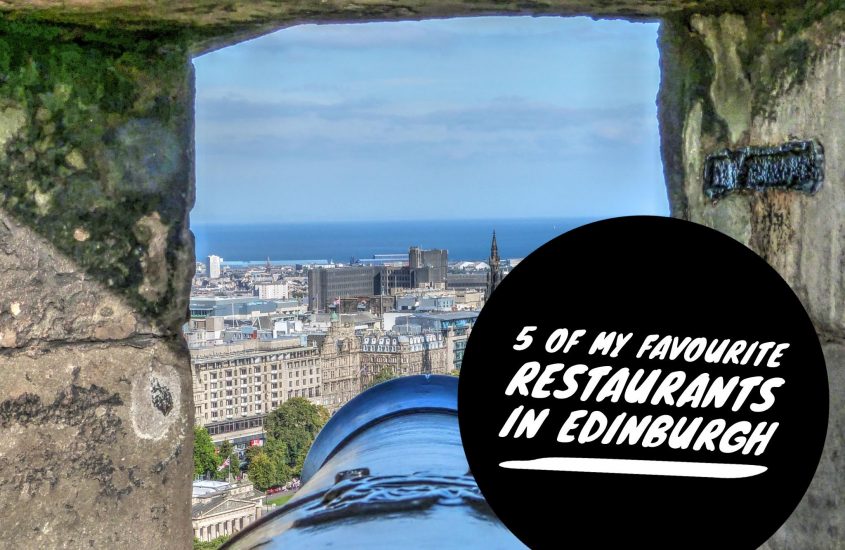 My 5 favourite Restaurants in Edinburgh
You can take my word for it when it comes to places to eat in Edinburgh. I like to eat out, a lot!
Whether you like French, Italian, Latin or Indian we've got something to suit everyone and the atmosphere to match!
Petit Paris – Grassmarket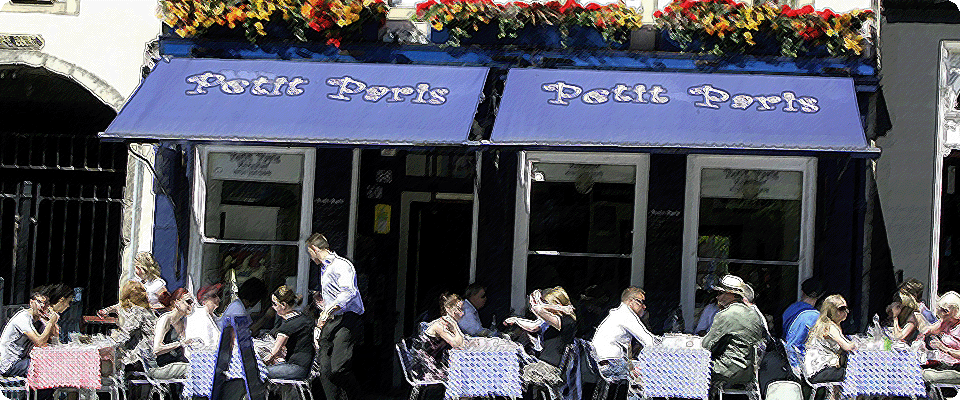 Oozing with Parisian charm, this intimate French restaurant in Edinburgh's historic Grassmarket has been delighting Scottish Francophiles with its Gallic goodness for over a decade. From the snails grilled with garlic, parsley and Pernod butter to the checked tablecloths, whitewashed walls, sunny al fresco terrace and cosmopolitan crowd, Petit Paris should be in every local's little black book. Loved for its hearty "produits du terroir", this bustling bistro serves up favourites such as the free range "coq au vin"; the grilled entrecote steak dressed in a strong cognac and peppercorn sauce; and the famous Petit Paris stew of the day.
Wonderful authentic food. Ambience was fantastic. Such friendly staff. Wine excellent, nothing too fancy just good French wine, loved the fact it was served in tumblers, no fancy wine glasses here. The atmosphere transports you to France, from the Grassmarket! The escargot starter is lovely and the bouillabaisse is excellent, though the portions often defeat me.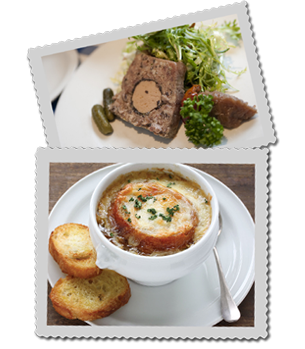 FAZENDA EDINBURGH – George Street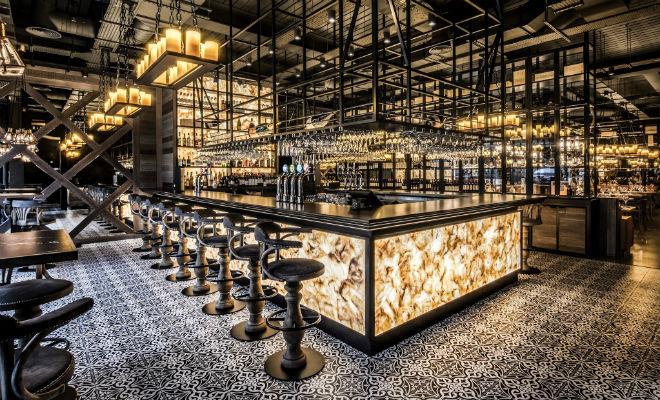 Centrally located on the highly reputable George Street, Fazenda Edinburgh sits in the heart of the cultural capital. Surrounded by iconic landmarks and luxurious retailers, our 175-cover restaurant is a truly authentic and unique addition to the flourishing, upmarket district.
Fusing the sophistication and style of the modern interior and the authentic rodizio experience with our fervour for the finest, Fazenda offers an amalgam of Scotland's heritage and South American tradition.
After choosing a variety of side dishes, guests can take their seats and wait for the green cards on the table to alert the chefs doing rounds that they are ready for the meat! The chefs, all dressed in red, don't disappoint. They stand at the head of the table with a skewer of sizzling meat and explain what they have brought. If you're happy to try some, then the chef cuts a thin slice for your plate. Sirloin, rump, pork, gammon, chicken, chorizo, you name it, they have it! Once you're fully satisfied that you've tried everything on the menu, you flip the card on the table to red.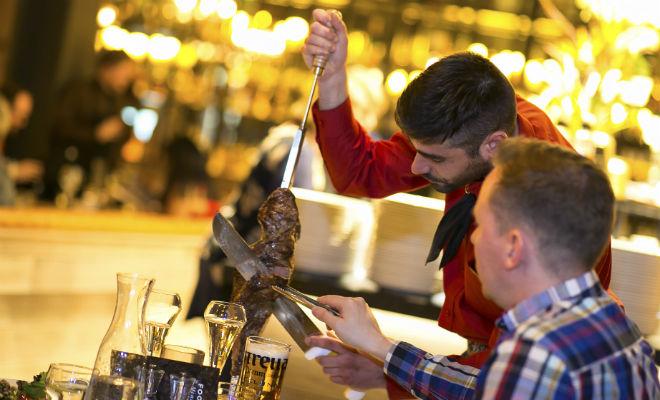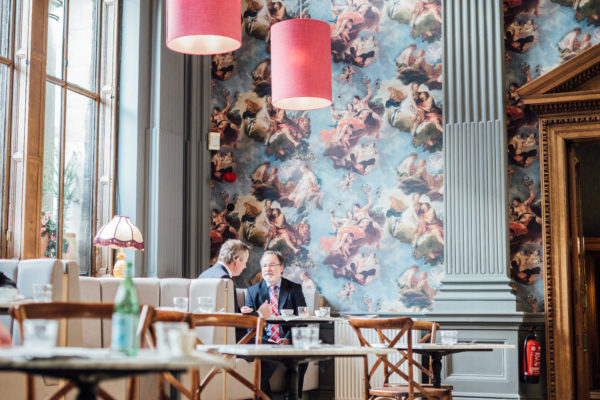 A beautiful, vibrant buzzy Italian restaurant situated in one of Edinburgh's most beautiful rooms. The former banking hall is modelled on a Florentine Palazzo and delivers everything you want from a fabulous, authentic contemporary Italian restaurant. They source our produce direct from the markets in Italy and change our menus every month with the seasons. The homemade pasta and delicious Puglian focaccia are made fresh every morning.
Their imaginative take on classic Italian dishes brings out the expected signature of the dish but adds greater depth and nuance. If you love great Italian food, I can think of no better restaurant in the British Isles.
The food is perfect for sharing. A fun, informal and very special family restaurant.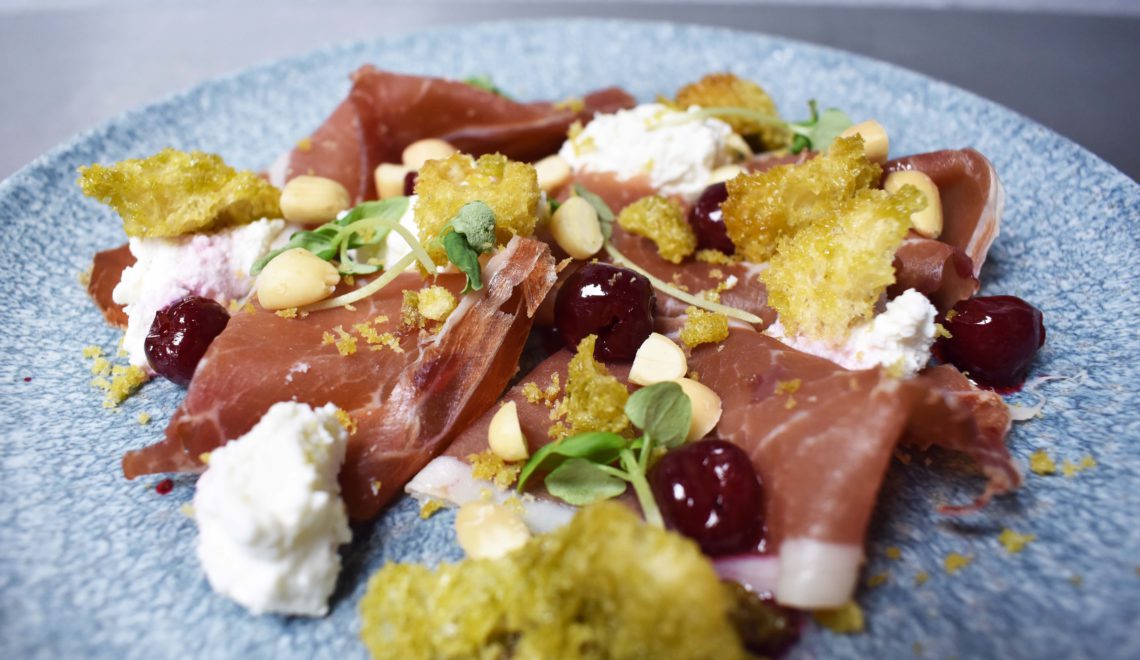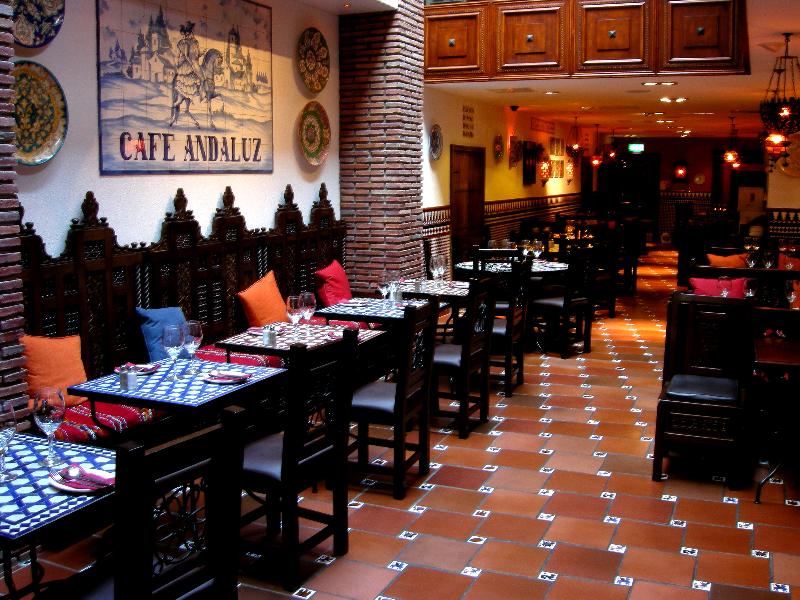 Back in 2008, Joe Conetta had the idea of bringing his favourite corner of Spain to Glasgow. Not just the food, but the whole experience of a summer evening meal on your best holiday ever.
Sourcing furnishings from Spain, painstaking searches for the right fabrics, ornaments and a lot of mosaic tiling later and Café Andaluz was born.
Glasgow West End was where it all started and almost two decades later Mario and Joe's son Tony continue, they have five restaurants in Glasgow, Edinburgh and Aberdeen
Amazing tapas, good selection of wines and great choice of music. Great for a quick bite or a social get together.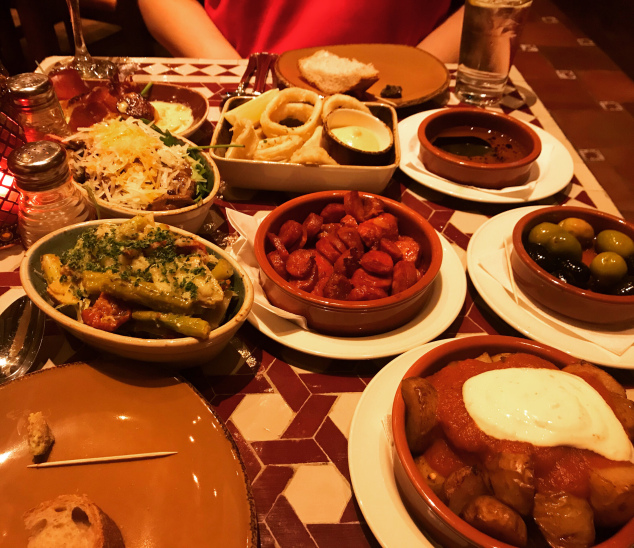 Dishroom – St. Andrew's Square
BEGIN YOUR DAY AT DISHOOM with breakfast, which might be a Bacon Naan Roll, a Kejriwal or a Big Bombay. Then lunch lightly on Roomali Rolls and Salad Plates or linger with a feast. Refresh your afternoon with a drop of Chai and a small plate or two. Dine early or dine late. Or just join us for a tipple – perhaps an East India Gimlet, a Viceroy's Old-fashioned, or our very good Dishoom IPA?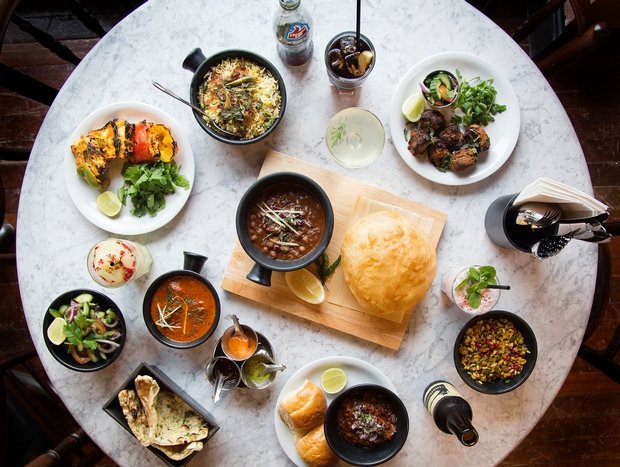 The decor is wonderfully reminiscent of colonial times, the atmosphere relaxed, and the staff are fantastic and friendly. The menu is interesting and quite different from the usual fare. The food itself was absolutely delicious. All in all, a consistently excellent experience.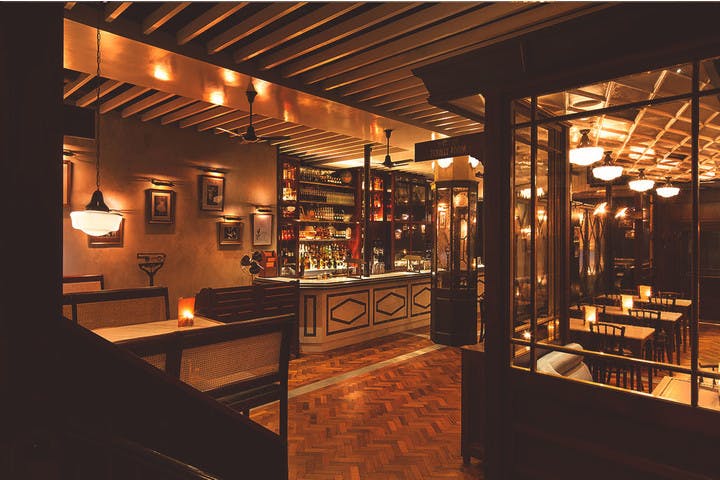 My 5 favourite Restaurants in Edinburgh