NEW PASTA LAUNCHES TO SAY THANK YOU TO LIFE-SAVING CHARITIES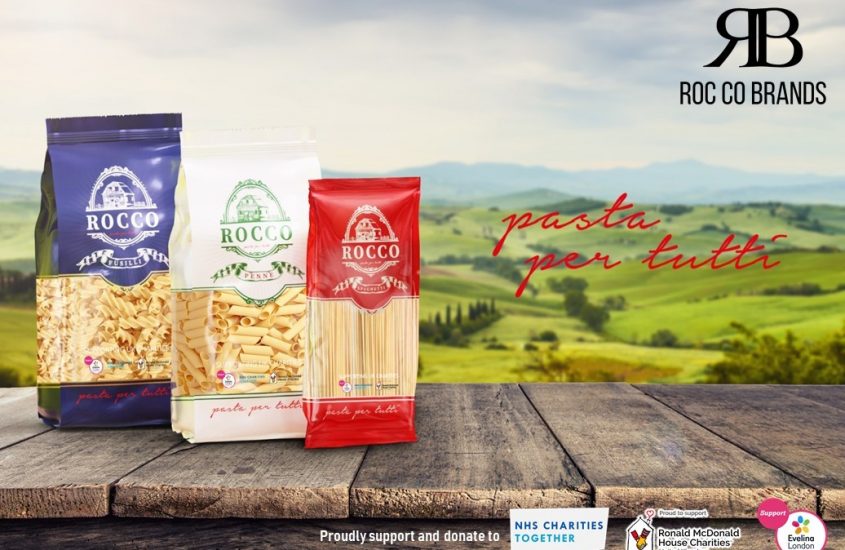 NEW PASTA LAUNCHES TO SAY THANK YOU TO LIFE-SAVING CHARITIES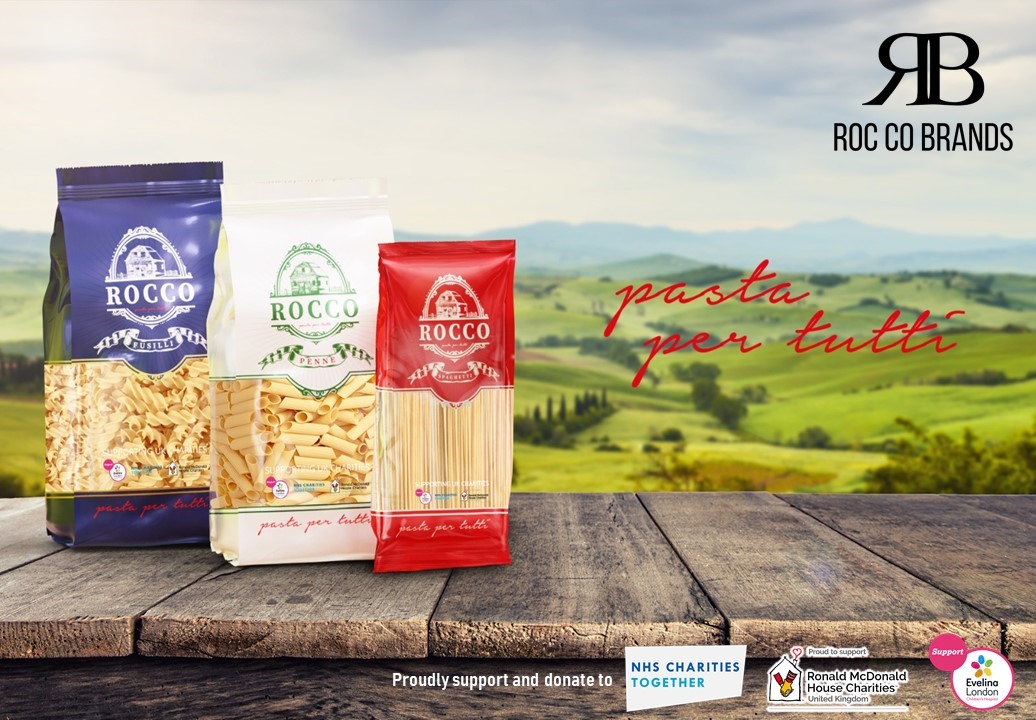 A new pasta range, which was first created for the UK Government's Coronavirus Food Parcel Scheme during the first lockdown in 2020, is now available to the public with five per cent of profits going to charity.
ROC CO BRANDS offers new Pasta Per Tutti ('pasta for everyone'), whose range consists of three classics: penne, fusilli, spaghetti, and costs £1.09 – £1.19 per 500g retail pack.
Entrepreneur Aldo Chiappetta created the business during a time when pasta was extremely hard to come by. When the food parcel scheme finished, Chiappetta realised that he wanted to make good quality, affordable pasta available to everyone, out of which the brand was born.
The iconic tubular-shaped penne pairs well with any thick pasta sauce or can be used in a pasta bake or a pasta salad. The corkscrew-like fusilli will suit numerous pasta recipes, whilst cylindrical spaghetti is ideal with a creamy carbonara or a spaghetti bolognese.
Importantly, Chiappetta is also keen to give back to the charities who helped him when his family were in need eight years ago. For every bag of pasta sold, ROC CO BRANDS donates 5% of the profits to the NHS Charities Together, Evelina London Children's Hospital and Ronald McDonald House Charities UK.
In 2012, each charity played a crucial role enabling the survival of his son, Rocco, after he was born with several serious medical conditions.
"We will never ever be able to truly thank these three charities for everything they have done for my son and our family. ROC CO BRANDS range of pasta is our way of saying thank you and raising awareness of these great charities."Aldo Chiappetta, founder of ROC CO BRANDS
ROC CO BRANDS' penne, fusilli, spaghetti are all available to buy now at www.roccobrands.com (£1.09 – £1.19 per 500g retail pack)
· ROC CO BRANDS' Pasta Per Tutti 'pasta for everyone' range consists of penne, fusilli and spaghetti. The pasta is vegetarian, vegan and free of GMOs.
· RRP ranges from £1.09 – £1.19 per 500g retail pack. Future expansion plans will include contract catering packs.
· It is currently available to buy from www.roccobrands.com.
· The pasta was launched during lockdown 2020 by entrepreneur Aldo Chiappetta as part of the UK Government's Coronavirus Food Parcel Scheme.
· 5% of each pack sold goes towards three charities: www.supportevelina.org.uk
www.nhscharitiestogether.co.uk and www.rmhc.org.uk
· Aldo's son, Rocco Chiappetta, was born in 2012 with Charge syndrome; a condition whose symptoms include a bilateral cleft lip and palate, plus numerous congenital heart defects.