Nina Clarke, founder of Nightire speaks to Mumforce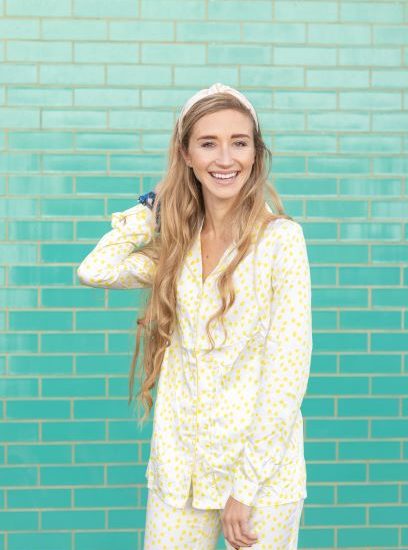 Nightire was born out of a personal quest to understand sleep, and all that it entails, a bit better… Like many folks I know, I have this thing called can't-always-shut-my-brain-off-to-go-to-sleep syndrome. I overthink everything and am that person who constantly makes lists in my head and who worries about things that I can't change; all while lying in bed at night waiting for sleep to set in. This led to a few years of having a rather patchy sleep routine.
I began doing research into what could help a person sleep better and tried to apply it in my nightly routine: using black-out blinds, taking a relaxing bath, using no screens in the room (i.e. goodbye to Insta-sessions right before bed), and trying anything I could to keep my body temperature on an even keel. That included buying the right sleepwear, which, in turn, got me to focus on an industry that seemed like it had some room for innovation (and a bit more personality), which is how the idea for Nightire came about. To create sleepwear that was functional, beautiful and affordable.
The sleepwear industry is tired. And I was tired of it. I wanted to create a sleepwear brand that could bring some passion back to bed-time fashion and appealing to customers with pure character, stand-out prints and a relatable tone of voice. I also aimed to create a brand that had a bit more substance to it than just nice prints and a comfy cut (although Nightire definitely ticks those boxes too)!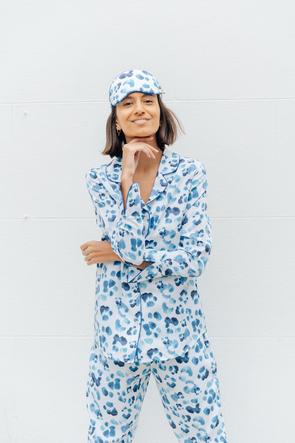 So! Nightire is a range of 100% organic bamboo PJs and sleep accessories – think scrunchies, eye masks and pillowcases – perfect for urban living. The nightwear is especially loved by women who struggle with night sweats, are going through menopause (again, the night sweats), nursing mums (the buttons and cuts mean super easy access) and as gifts (because it's all beautifully packaged and personalized). There is also now a small men's range, so partners can twin in the bedroom.
The journey of creating this brand started with a solid purpose, and a bit of luck. As soon as I decided I wanted to create a sleepwear brand, I started working on it straight away – even though it took me forever (over a year and a half) to actually launch the company after the initial idea came to me – mostly because of supplier and sourcing hurdles. I started out by doing research about the pyjama market, searched high and low for the material that would make a real difference in people's sleeping behaviour, created the business plan, set out financial forecasts, and then tackled all the admin around setting up the company and the day to day running of it.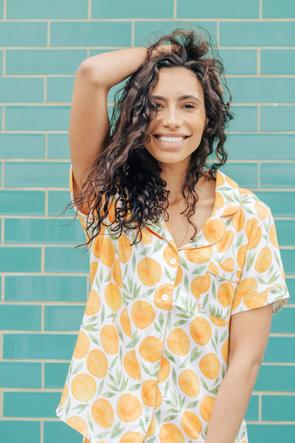 It's been a long and fairly bumpy road to get to where I am now, for a myriad of reasons. I didn't know anything about the production of clothing until I decided to create a sleepwear brand, as my background is in brand management and marketing. I thus had to teach myself everything about the differences in materials, stitching details, pattern design and prints. Liaising with suppliers and manufacturers has potentially been the biggest struggle though, with language barriers, my lack of clothing knowledge and distance making it all the more tricky.
Also, being a small fish (with little to no budget available to spend on marketing) in a big pond, means that I've had to really be creative with how the word gets out there about Nightire, to leverage connections and to hustle hard. Running my own business is a daily grind and I've had to grow a thick skin. Never before have I faced as many disappointments, as I do now. These could be in the shape of journalists not giving me the time of day, sales not coming in consistently or marketing activities not getting the exposure I was hoping for. I just keep pushing forward no matter what, though, because I know that as the business owner, the buck stops with me.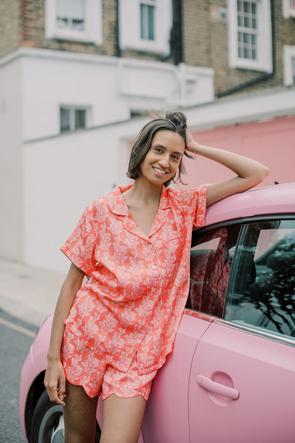 Throughout this whole journey, I've learnt that failure and rejection is par for the course- it's a daily occurrence and its other people's loss if they don't 'get' what you and your brand is about. You won't appeal to everyone so run your own race and don't take it personally. Nevertheless, my greatest accomplishment to date is running my own small business and creating it from scratch – and I'm especially proud that it is built on the passion that I have for changing people's lives (helping folks to sleep better at night with the content that I create across the Nightire channels, the products that I launch and the open channel of communication that I encourage to talk about sleep issues).
Shop Nightire – HERE

More Fantastic females HERE