NOURISHED – Stackable Vitamin Review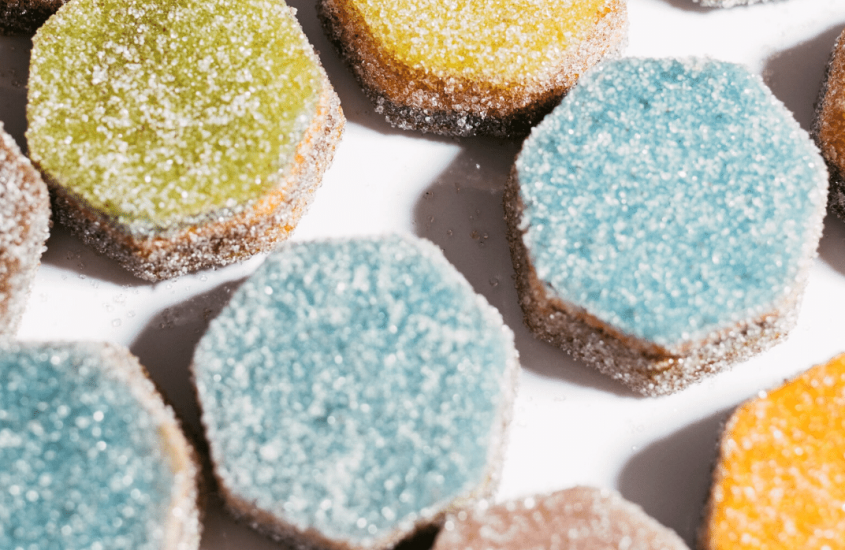 There has never been a more important time to look after yourself, keeping your body and mind healthy during this pandemic has been high on my list. The first few weeks of isolation, I found tough, I was stress eating (and drinking) . I knew I couldn't keep it up as a bad diet and too much alcohol really effect my mental health.
Pre-rona, I worked out regularly with a PT and attended bootcamp, eating mindfully. I avoid multi-vitamins because I'm pretty forgetful and already feel like I take enough pills. I have been extremely run down since January, blood tests have confirmed that I am lacking most things and that's why my energy levels have been low.
Then Nourished got in touch; an ingenious UK based company who launched late last year. Nourished uses revolutionary new 3D printing methods and patented vegan encapsulation formulae to combine seven ingredients into a personalised chewable vitamin stack tailored specifically to your individual nutritional needs. The idea was created and designed by serial entrepreneur Melissa Snover, who piloted the concept on the renowned TV show Dragons Den. It was then Nourished was born and the worlds first truly customisable and personalised 3D printed nutritional product was launched.
I was asked to complete a simple quiz online to identify what needs were most important to me, Nourished did all the hard work and created a perfect combination of vitamin and supplements tailored to my needs. This combination was then 3D printed into my very own vegan and sugar-free vitamin stack.
A month's supply was shipped directly to my door in plastic-free, home compostable packaging. These can be bought as a one-off purchase or in a subscription format.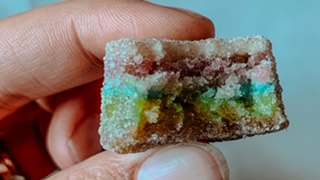 Additionally, if you wish to choose your own vitamins and supplements then you can request these online. You can also choose specific Nourished life stacks carefully formulated to promote key benefits, these stacks include:
Inner Defence (to support the immune system)
Inner Vitality (+ 55) (to support those over the age of 55)
Inner Peace (to reduce stress, lower blood pressure and improve sleep)
Plant-based Power (plant-based nutrition stack)
High Flyer (to support those who have a hectic lifestyle)
Prenatal (a blend for expectant and pregnant woman)
Inner Beauty (for nails, hair and ageing)
Party Proofed (for those who like to burn the candles at both ends)
Packed & Stacked (to enhance performance, boost energy and aid muscle recovery)
Menopure (to help support those going through menopause)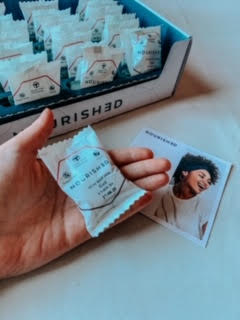 I have been lucky enough to have been gifted 3 months. I am very impressed that I can tailor these for my own needs. I found the online consultation was relatively quick and easy, and within only a few days I had my own personalised box of vitamins.
I have always had a problem swallowing large pills and normal multi vitamins tend to be massive -a real off put for me. These vitamins are chewable, delicious and sweet. It was kinda like eating a Haribo Tangtastic – much more enjoyable!
These vitamins are so easy to use, it doesn't even feel like a hardship and I am seeing an increase of energy. Nourished are not only innovative but also contain well researched ingredients that are of high quality and optimum absorption, which gives me the assurance that I am supplying my body with the best supplements that it needs.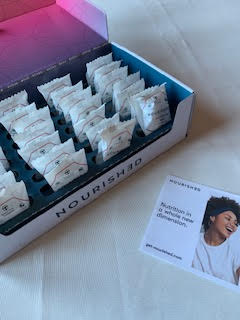 Email: [email protected]
Fine your perfect stack here – Website: get-nourished.com